Las Vegan trained everyday to be on 'American Ninja Warrior' — VIDEO
Updated July 1, 2017 - 6:40 pm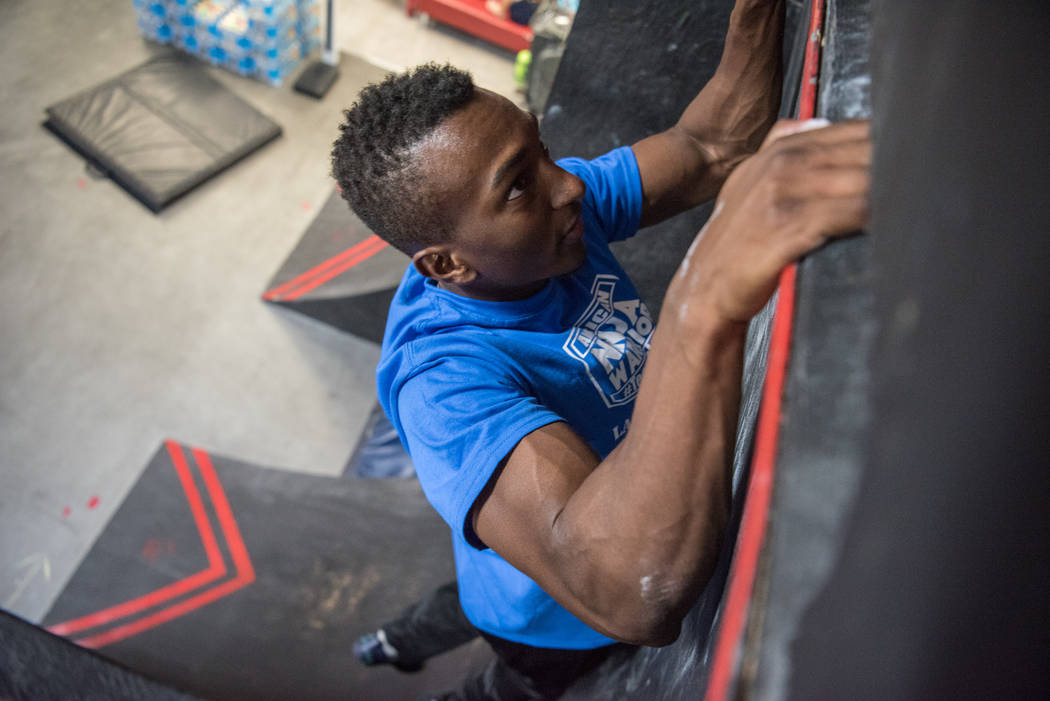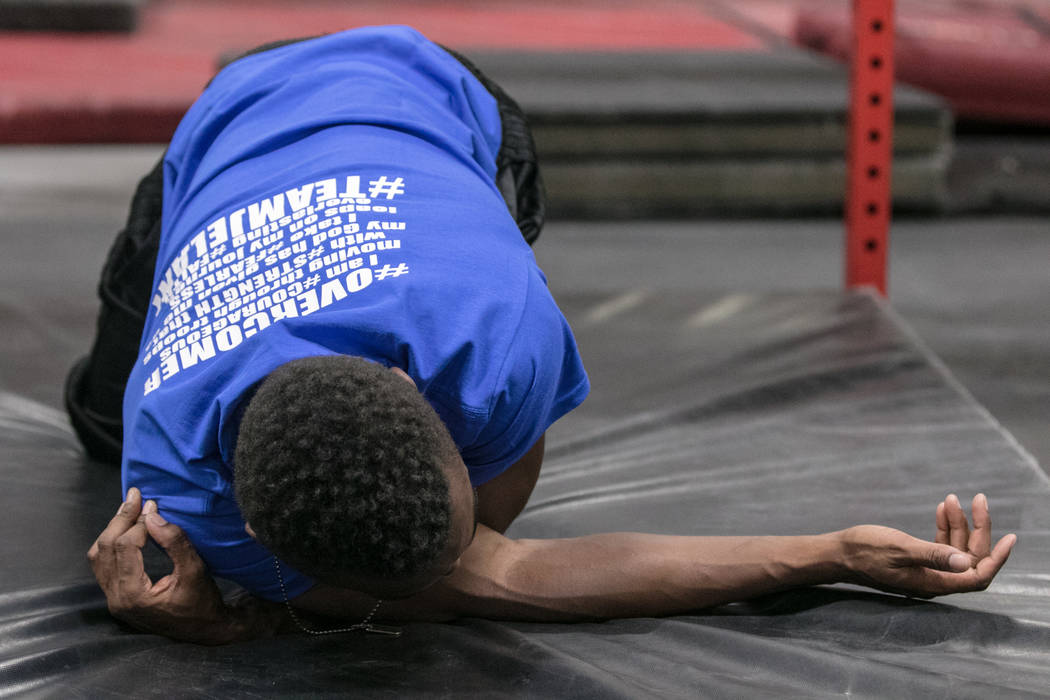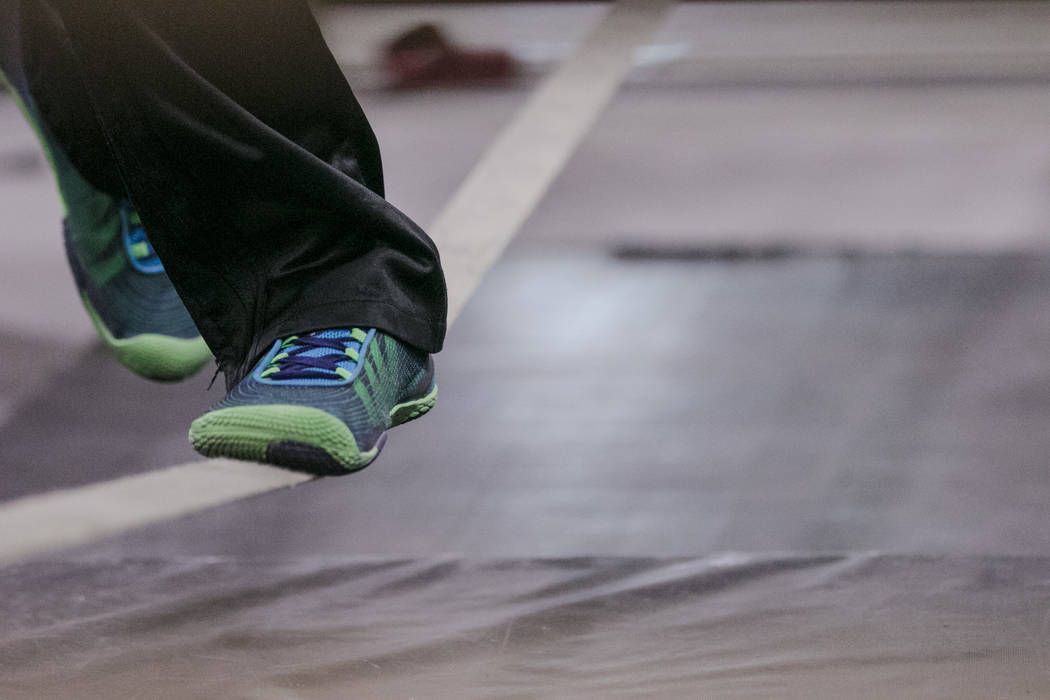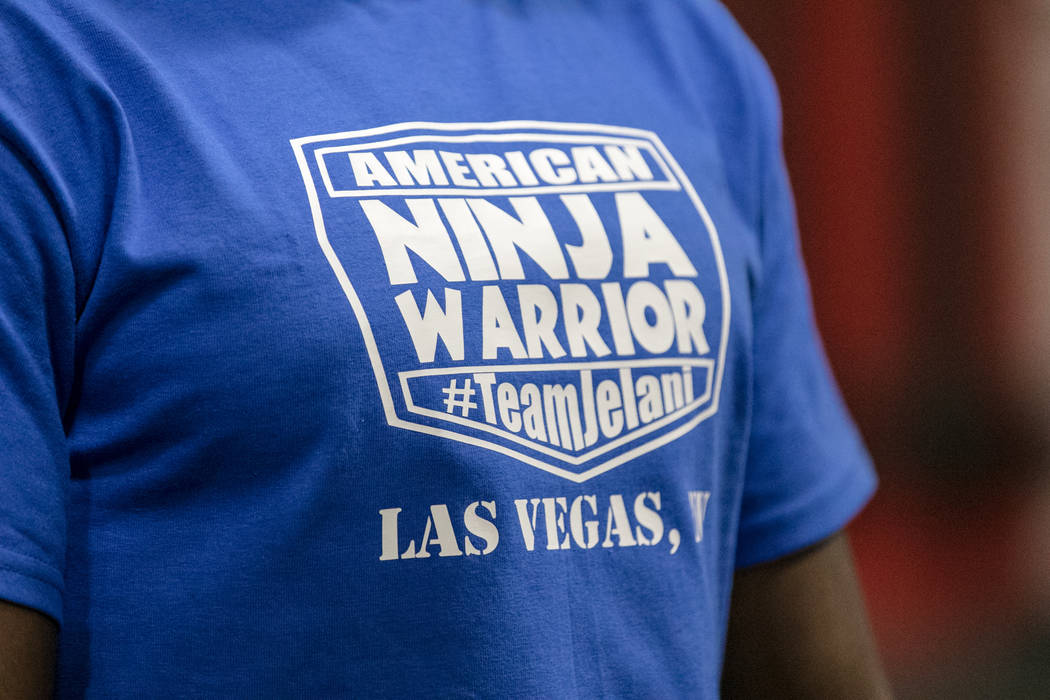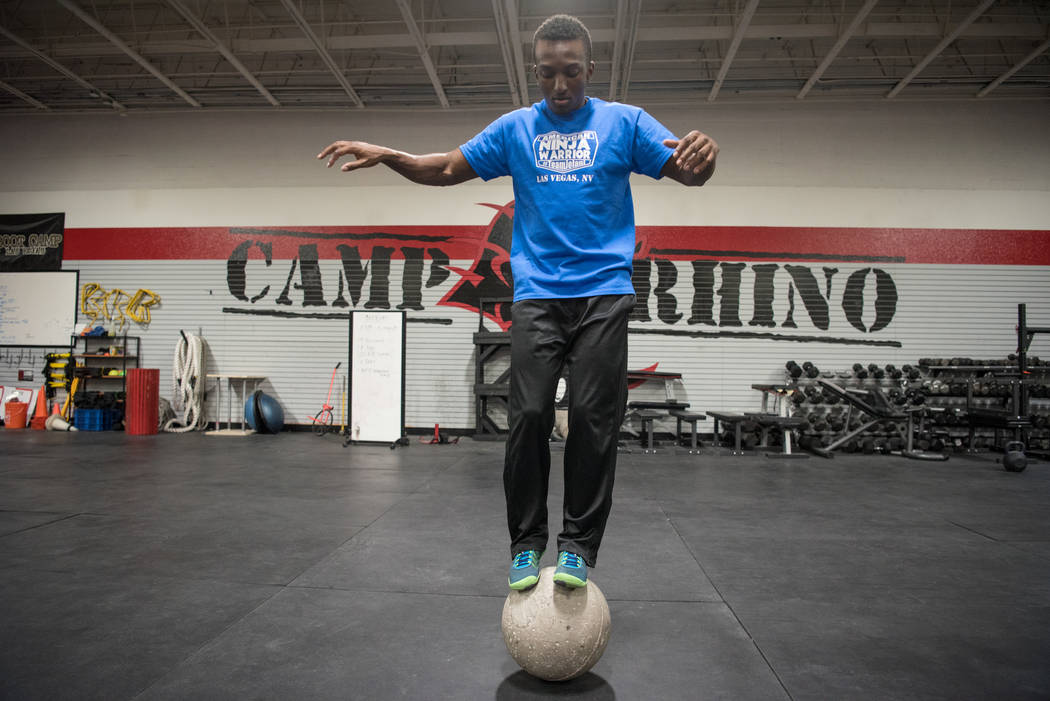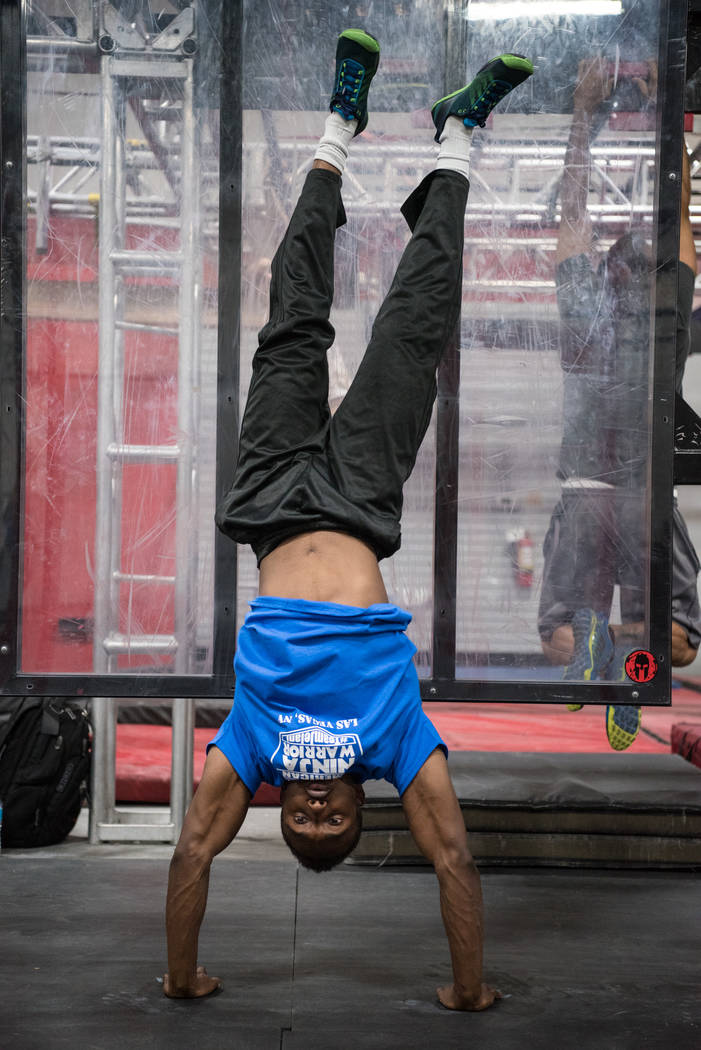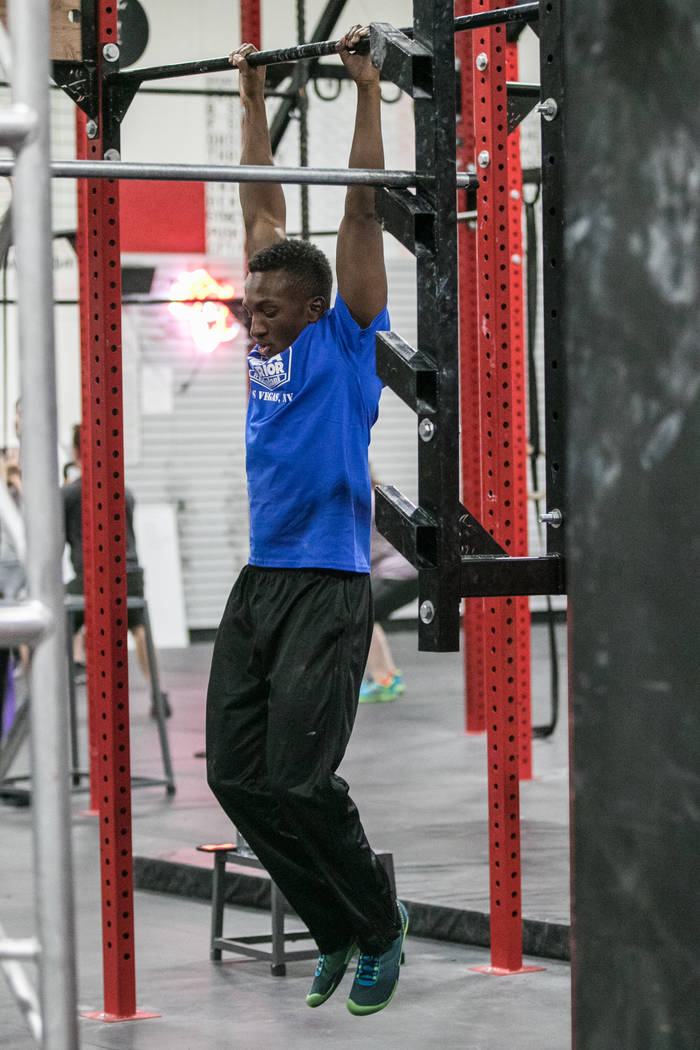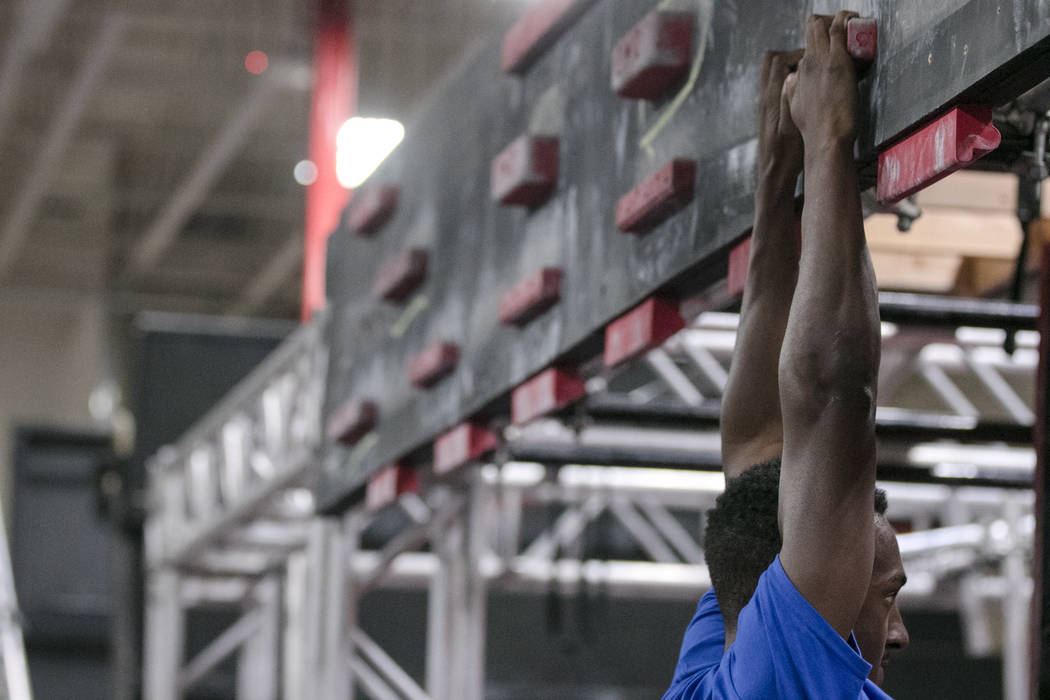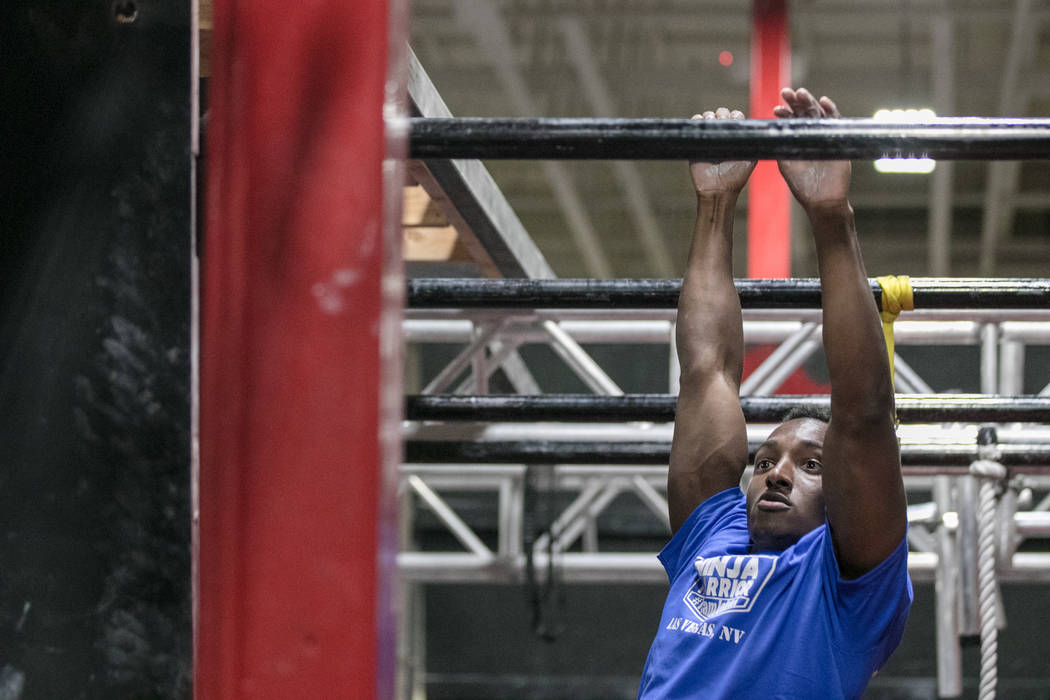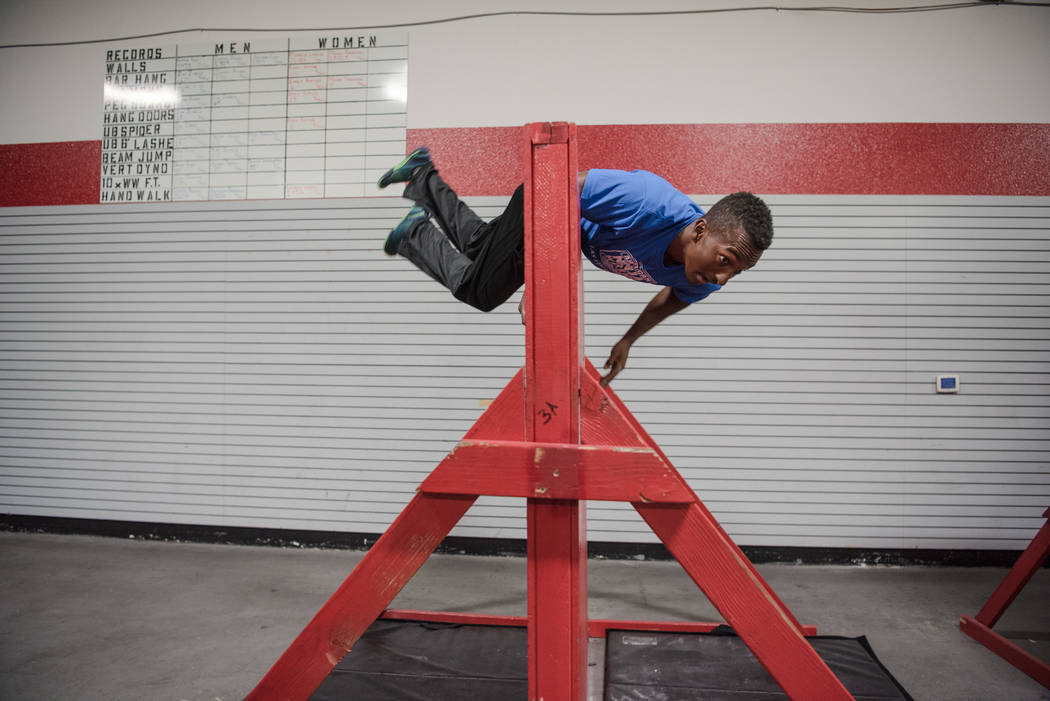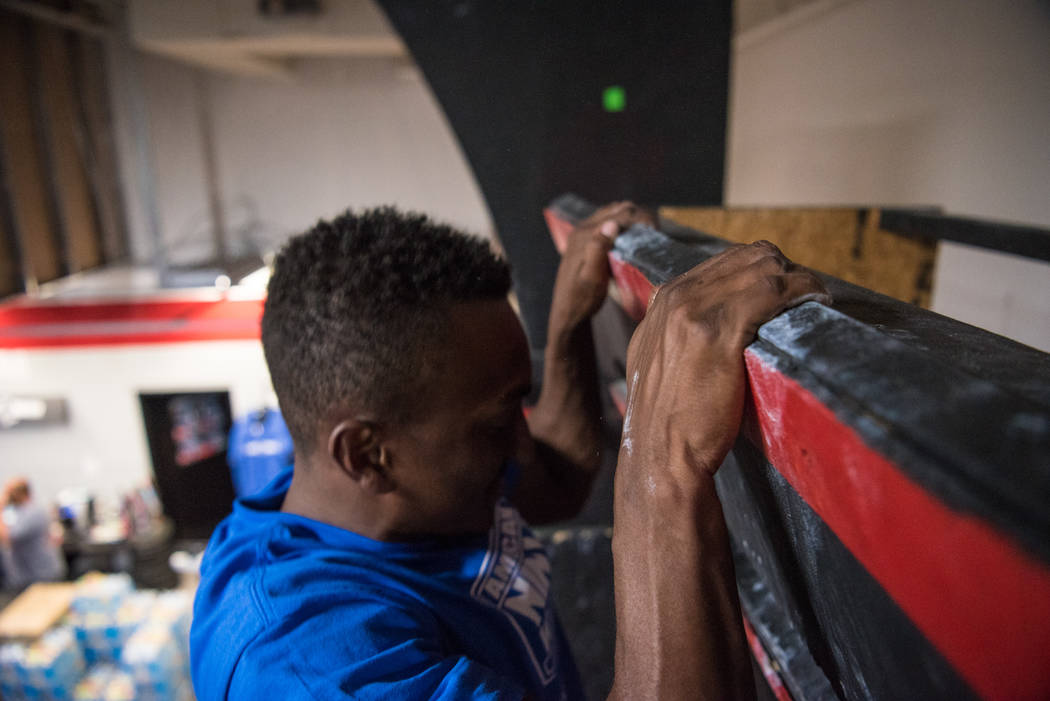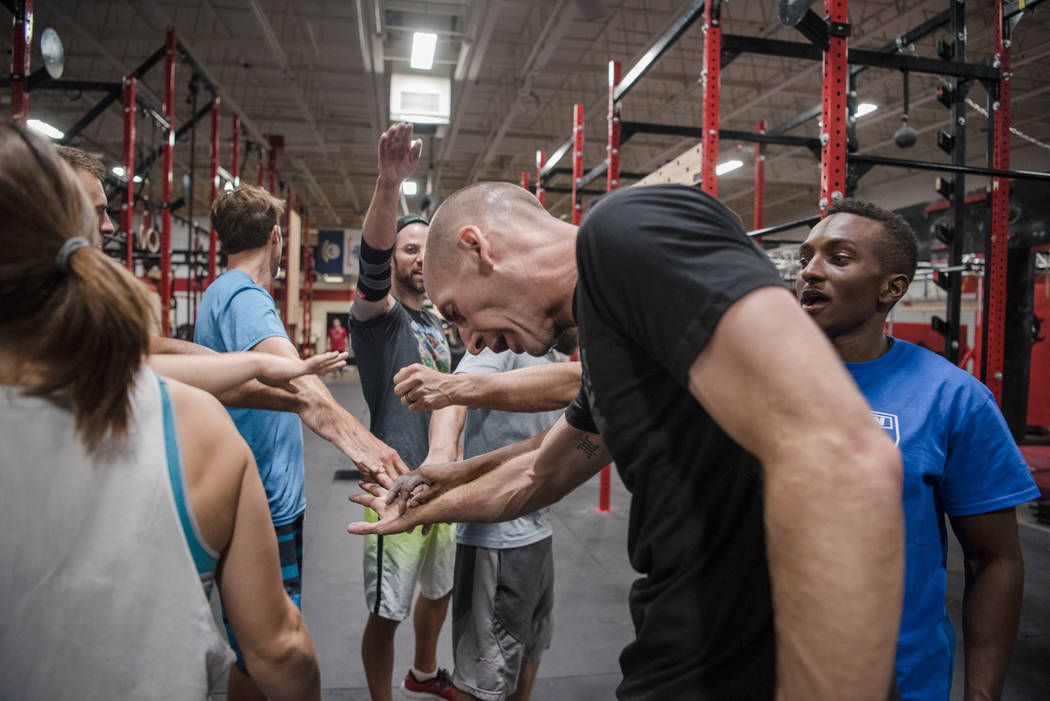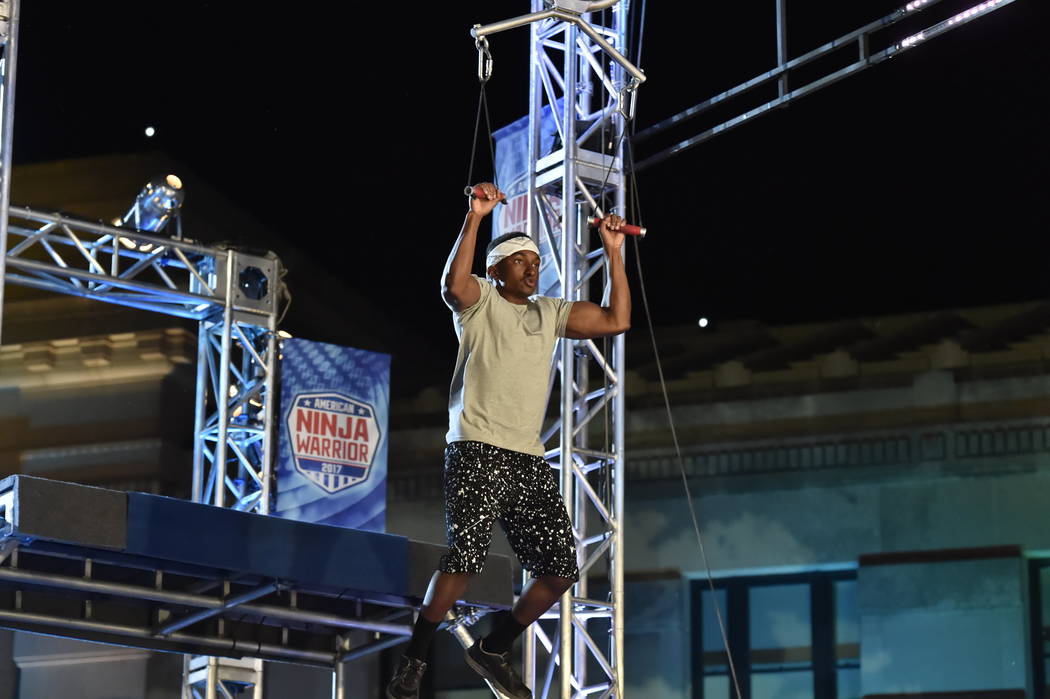 There's determination, then there's whatever courses through Jelani Allen.
The 21-year-old "American Ninja Warrior" devotee drove more than 1,300 miles from his Las Vegas home to Kansas City, Missouri, with his 81-year-old grandfather in tow, then slept outside the audition space for 10 days with no guarantee he'd even get to try out for the episode that airs at 8 p.m. Monday on NBC.
Before that, the longest he'd ever waited for something was the eight days it took a pair of shoes to arrive from Amazon.
Allen, who moved to Las Vegas in 2001 and is studying sports medicine at College of Southern Nevada, discovered the obstacle course competition as a 12-year-old when the original Japanese version, "Sasuke," aired on the now-defunct cable channel G4. "All I could do was read the subtitles and just watch the obstacles," he remembers.
Once that show morphed into "American Ninja Warrior" in 2012, Allen began dreaming of being able to compete on it. On his 18th birthday, he began the conditioning process at Camp Rhino, 13,000 square feet of weights, obstacles and all-around pain.
For the past two years, he's spent his mornings concentrating on CrossFit and weightlifting before working on his grip strength during a two-hour Ninja Warrior class at night. There's also some cardio thrown into the mix.
"That's every day, yeah," Allen says, modestly. "We're talking about four to five hours a day." Sundays, though, are a day of rest. Sort of. "I always seem to find myself busy on Sundays," he admits, "so I only work out in the morning."
"American Ninja Warrior" contestants must be at least 21 years old, and the April 24 auditions in Kansas City were the show's first since he turned 21 on March 27. (Allen missed the cutoff for the San Antonio tryouts by a day.) When he arrived outside the audition location, there were already 17 hopefuls camped out ahead of him.
While his grandfather, Fred Abdullah, slept in a hotel and investigated the city's famed barbecue scene, Allen spent his time reading, playing games and getting to know the other athletes. "That kind of stuff kept me from stressing or losing my mind over having to be outside for 10 days."
Abdullah would call and check on his grandson and bring him food whenever he needed it. Any time the athletes were given a strict hourlong break — if they weren't in line at the end of that hour, they'd lose their place — Abdullah would bring him back to the hotel for a quick shower, hand him some food, then drive him back to the makeshift camp.
"I was so appreciative and grateful that he did that for me," Allen says, adding that his grandfather always has been "very supportive in my adventures."
Other than that, Allen's only breaks were quick trips to the restrooms at Union Station or a nearby mall while a fellow athlete saved his place.
Sleeping outdoors for 10 days seems at odds with competing in top physical form on a grueling obstacle course that tests every fiber of your being — which, spoiler alert, Allen ultimately was allowed to do.
"It actually worked to my benefit to have those days of rest to where I stuck to just stretching and little pushups and pullups here and there," he explains. "It gave my body time for a really good recovery. I probably needed those 10 days away from the gym."
As for doing all that with only a chance that he'd get to compete for a spot on Monday's show, Allen says, "I've always been told, 'Keep positive thoughts.' "
Even if he hadn't been able to try out, Allen says he kept the whole adventure in perspective.
"To tell you the truth, I was like, 'Well, the experience, when I'm down there talking to other athletes, other ninjas, either way I don't lose out. I still get some kind of experience out of it.' "
Contact Christopher Lawrence at clawrence @reviewjournal.com or 702-380-4567. Follow @life_onthecouch on Twitter.