Las Vegas' Miki Sudo to defend hot dog eating championship belt
Updated July 1, 2017 - 7:19 pm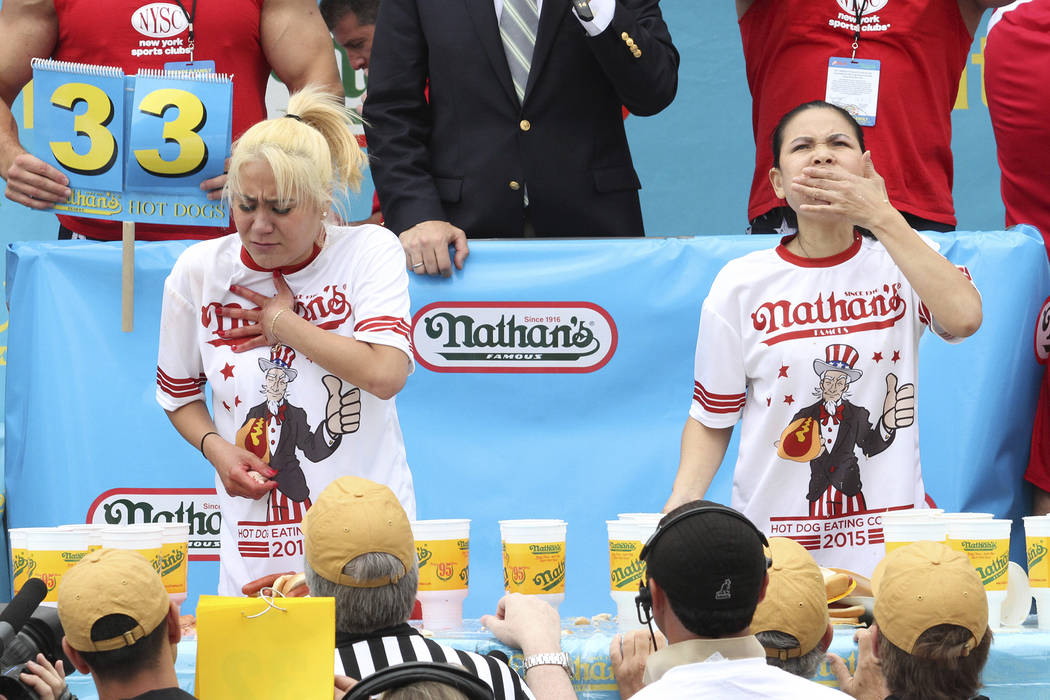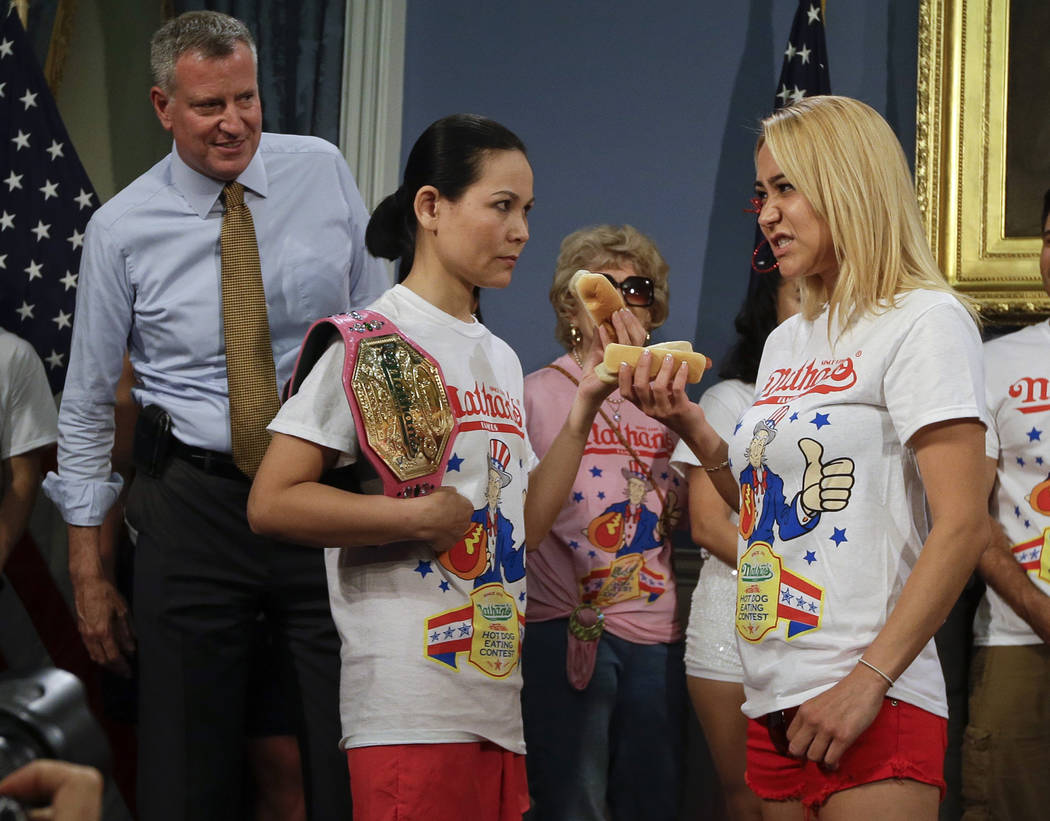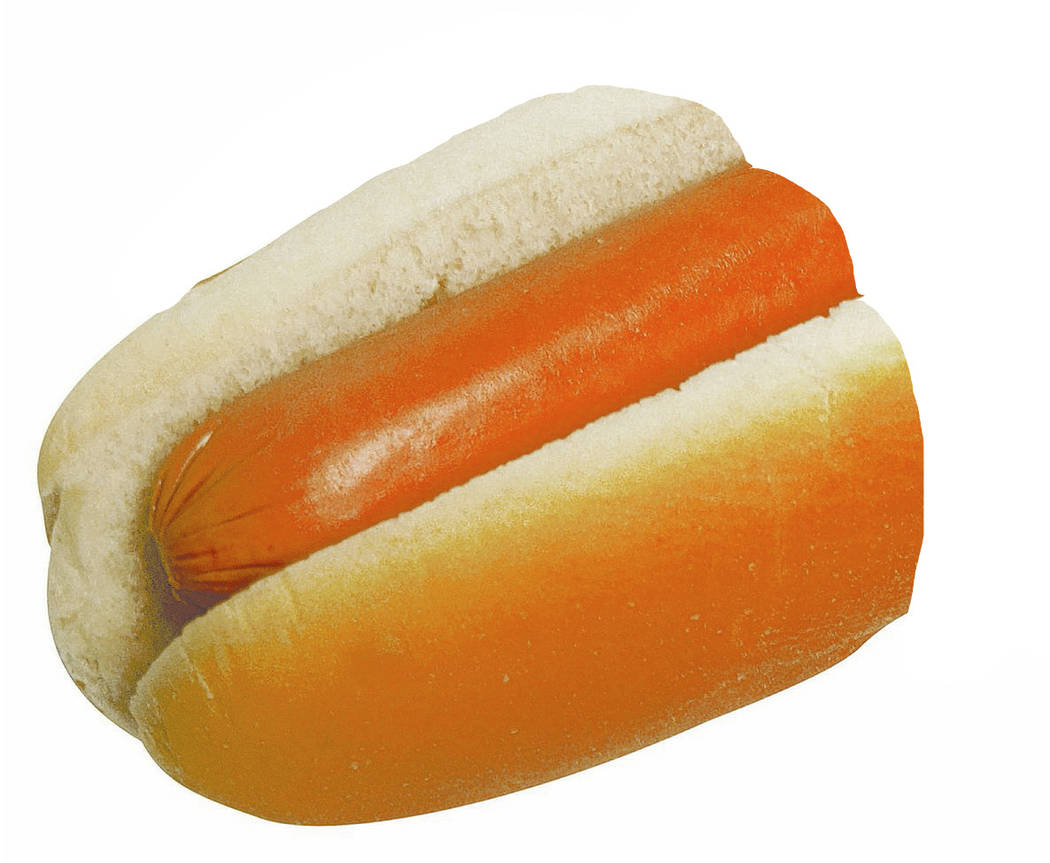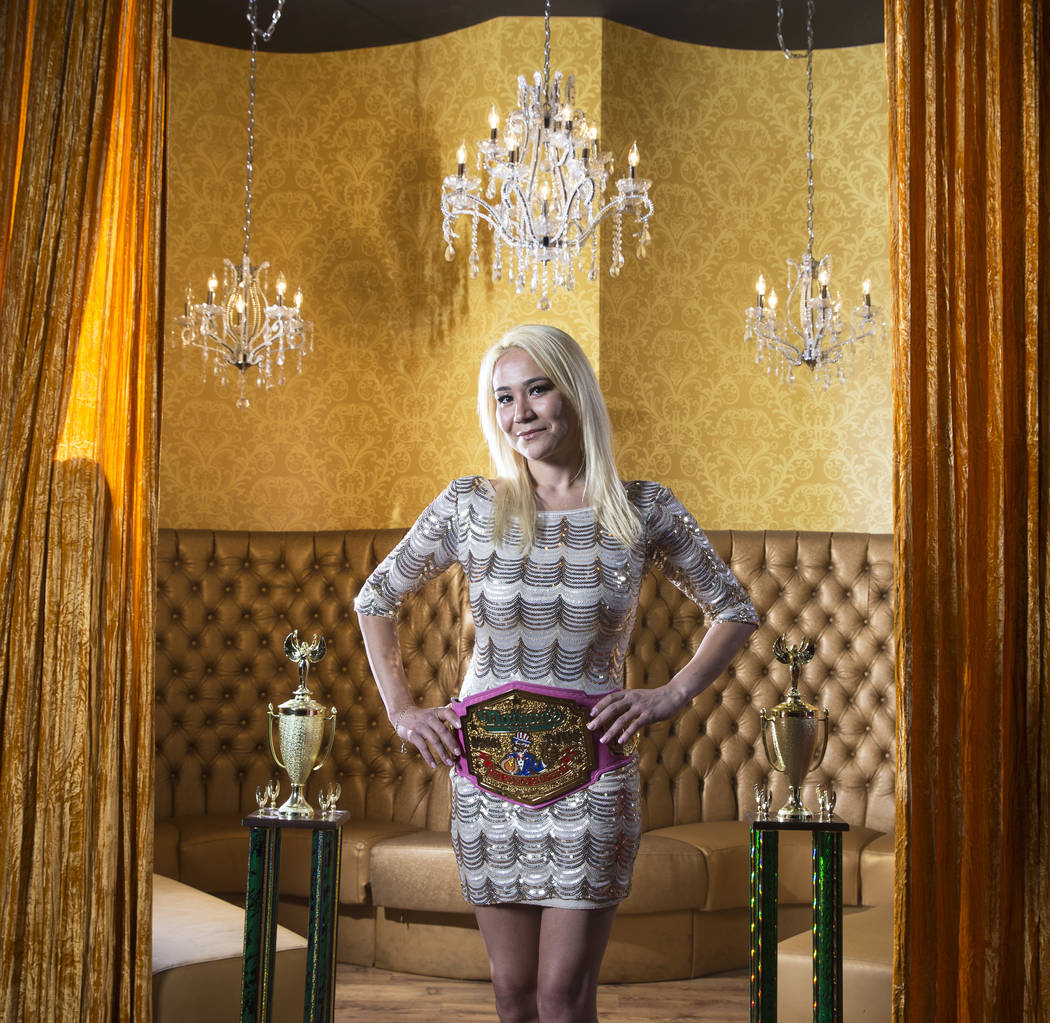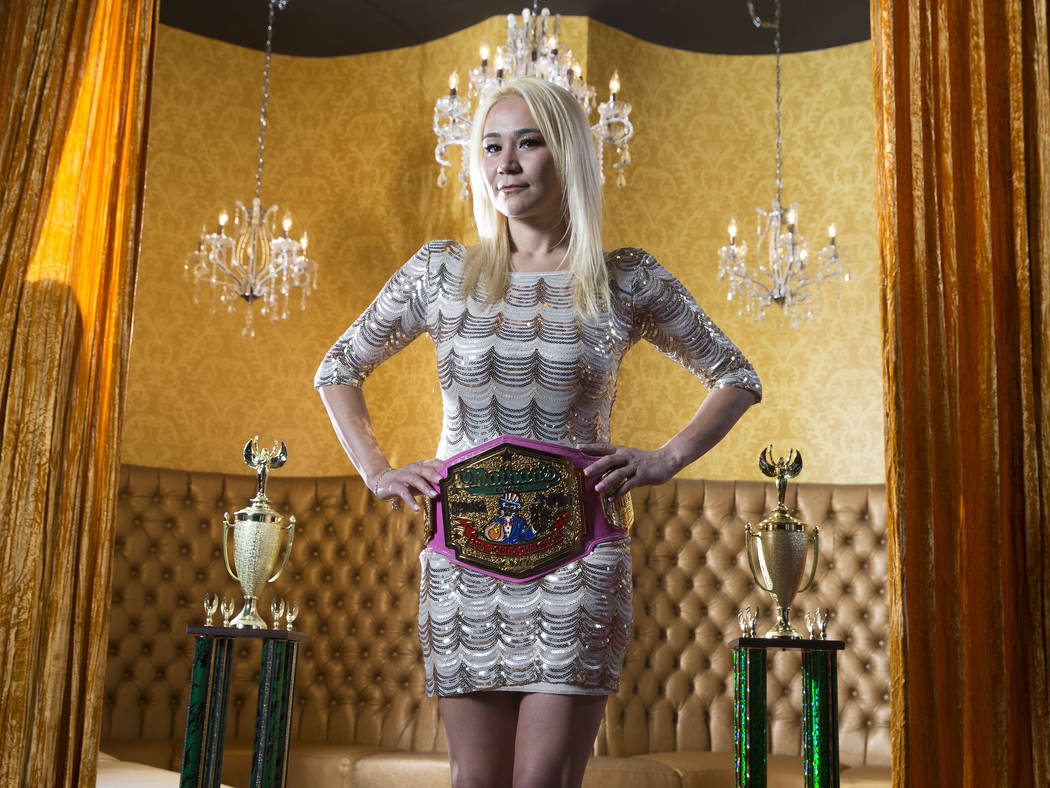 If many of us had friends attempt something completely unnatural, slightly ridiculous and almost certainly uncomfortable — and fail — we'd probably just want to stay out of it.
Not so for Las Vegas' Miki Sudo.
When she learned some friends had attempted to consume 12-pound bowls of pho and walked away with their bowls still full and their tails between their legs, she used their failure as a springboard to a new career.
And on Tuesday, five and a half years after she became the only person to complete Pho 87's Pho-zilla Challenge, she'll represent Las Vegas in Coney Island as Nathan's defending women's hot dog-eating champion.
American-made appetite
Sudo's goal for her fourth consecutive title is to tie the women's record by eating 45 hot dogs and buns in 10 minutes — six and a half more than she ate last year. That's more than five and a half pounds of dogs, in natural casings, plus over four pounds of buns, which she consumes separately after dipping them into warm Crystal Light.
Whatever the final number, that's a lot of beef, sodium and nitrites for someone whose regular diet runs more toward raw vegetables and fruits, kale salad, grilled chicken and "about a quart a day" of soy or cashew milk.
But the American champ has loved culinary indulgences since her family moved back from Japan, where she lived between ages 4 and 12.
"I discovered things like Oreo milkshakes and candy bars and Pop Tarts and people having cereal for breakfast, and pancakes and donuts," Sudo recalls with childlike glee. "These are all things that exist in Japan, obviously. But they're not really part of a kid's regular diet growing up."
As she got older, Sudo adds, her athletic lifestyle allowed her indulge.
"Living in Hawaii, we spent a lot of time on the water," she explains. "And after a day of boogie boarding, we'd go to McDonald's, and I'd order like eight hamburgers on 39-cent hamburger Monday or whatever it was."
Finding her calling
After conquering Pho-zilla, which netted her about $1,500 and landed her face on a Chinatown billboard, Sudo developed a local reputation as "the eating girl."
"So people would make other suggestions, encouraging me to take on other challenges through the Vegas area," she continues. "So I did. And I thought this is fun. I got to eat, have a little bit of fun, make some extra cash — why not?"
Her first time competing against others was summer 2012, when she beat about 35 people in a rib challenge at Village Pub. After that, she began looking into contests with larger prizes. Eventually, she discovered the granddaddy of them all: Nathan's.
"I watched (the championship) and I looked at the numbers," she relates of her first consideration of the hot dog event. "And after observing for a few minutes, I thought I could definitely place in the top three. And the next year I tried out. And what do you know — I ended up winning the women's division."
Sudo actually qualified for the national competition through a local event in 2013, but didn't make it to Coney Island. In 2014, however, she attended and won her first championship belt. In the nearly three years since, she's entered multiple competitions, won championships in turkey, tamale, Buffalo wing, kimchi and buffet competitions, and risen to the No. 4 ranked eater in the world, and top among women.
Training regimen
These days, Sudo's eating career is limited to about eight major events a year, mostly in the summer. As they approach, the 31-year-old bartender kicks into training mode.
"It always starts with being in the best shape possible. For me that means getting back in the gym and really increasing my cardio. So the last two weeks leading up to Nathan's, I go to the gym twice a day. … It's basically just getting my endurance up, and getting my stamina up, and keeping my energy up. Also, getting down to a healthy weight where I'm not carrying around excess weight that's going to hinder me in competition."
There are plenty of theories on why thin people do better in eating competitions, including one that suggests a thick layer of fat around the mid-section prevents the stomach from expanding. Whatever the reason, the champ says simply, "when I'm carrying around excess weight, I lose energy faster and I'm not able to eat as much."
The next step, she says, is preparing for a particular event.
"Nathan's in particular requires a lot of hand-eye coordination, or hand-mouth coordination, whatever you want to call it," Sudo explains.
Here, the regimen is simple: Cook a bunch of hot dogs and eat as many as you can in 10 minutes. She'll often travel to visit another pro so they can train head-to-head.
There's nothing motivating about eating 40 hot dogs by yourself in your kitchen. After the third or fourth, you can't help but question 'What am I doing with my life?
"There's nothing motivating about eating 40 hot dogs by yourself in your kitchen," the superstar eater confesses. "After the third or fourth, you can't help but question 'What am I doing with my life?' "
Bringing home another belt
Sudo admits her training has been slower in 2017 than in years past. But she says she feels good about her chances. And while there's plenty of pressure, it's nothing new.
"When I first competed in 2014," she explains, "I felt like I had to prove to everyone that I could do this. Because … I was this girl who was pretty much unheard of, coming out of nowhere, trying to take on this multi-champion Sonya Thomas."
"In 2015, I was coming back and I felt like I had to prove that this wasn't a fluke. Last year it was the 100-year anniversary, so I really felt the pressure to win on the monumental day. And in 2017 I'm going for four in a row, which hasn't been done on the women's side."
Despite the pressure, Sudo is the favorite, according to online sports book Odds Shark, which has her odds at 1-4.
Contact Al Mancini at amancini@reviewjournal.com or 702-387-5250. Follow @AlManciniVegas on Twitter.