'Sister Wives' Janelle Brown on Las Vegas real estate
February 26, 2016 - 3:44 pm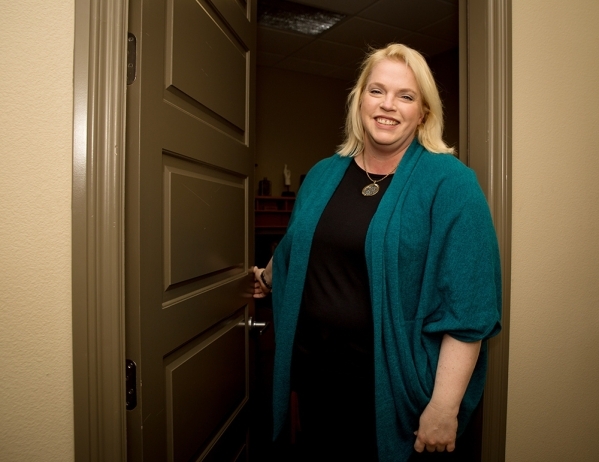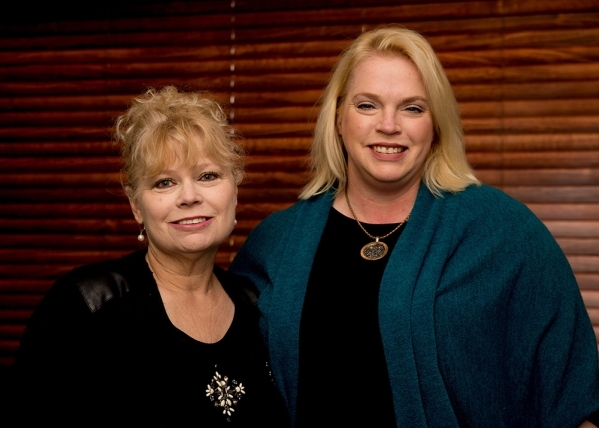 When Janelle Brown of TLC's reality show "Sister Wives," moved to Las Vegas from Lehi, Utah, five years ago with her husband, Kody, his three other wives and the family's nearly 20 children, she couldn't bring her career with her.
"I was working for the Utah state government and I had to leave my job when we moved," she said. "I was without a career, trying to figure out what I wanted to do to re-enter the workforce here."
Brown turned to the family's real estate agent, Mona Riekki, broker salesperson and owner of TMI Realty in Henderson, who spent a year and a half helping them find the perfect property for four adjacent homes. The family lives in a cul-de-sac in the northwest part of the valley.
"Mona was an example to me when she worked with us helping us find our rentals before we were able to move into our homes," Brown said. "I liked the interaction with clients and flexibility because my children were young and all still living at home so real estate gave me the ability to work in a professional field with flexible hours and I was drawn to it."
In the nearly three years Brown has been a real estate agent at TMI Realty, she's catered to snowbirds, singles, married couples and families as well as those dealing with relocations.
"I've sold homes for a myriad of different compositions and I like the diversity because everybody has different needs," she said. "It's fulfilling to me to figure out how to meet their needs."
For Riekki, she said recognized from the start that Brown had the potential to have a flourishing real estate career.
"Janelle has the right personality for this job; not everyone is good at doing real estate," she said. "She's thorough, loves to learn, takes direction well and doesn't hesitate to call me if she has a question. Plus the clients love her."
A typical day for Brown includes waking up by 4 a.m., making calls and checking her email while keeping on top of current events.
"My favorite days are when I'm out showing clients, both sellers and buyers," she said. "I love to see all the houses because there are so many options available in Las Vegas and every client I've had has wanted something different."
Brown said "Sister Wives" has propelled her real estate business.
"It's been a huge asset to have some exposure," she said. "I like being that person that people call and say, 'we didn't know who to call but we trust you.' That's the best compliment you can ever give me."
Are there any future real estate agents in the Brown clan?
"No," she said. "Christine thought about it but it wasn't the right time for her because of her demands with the younger children. Everyone's eyes glaze over when I start talking about it so it's definitely not their cup of tea."
In Las Vegas, Brown said it's been difficult to find her clients homes in the starter home price range under $220,000.
"Builders in the area are facing challenges at getting land a good price," she said. "Prices have gone up over the last three years and you used to not see as many homes sell above the $400,000 range but that market is starting to come back and we're starting to see a lot more single-story homes. When I started, you could hardly find a single-story home so builders are listening."
Brown added that there are a lot of new developments popping up across the Las Vegas Valley.
"There's a lot of building going on especially on the outskirts of town," she said. "It was quite when the economy was recovering but now there's Skye Canyon and Providence. It's exciting to feel the energy out there with all of the new builds."
If the Brown family was moving to Las Vegas now, she said she would consider buying a home at Skye Canyon, the 9,000-home master-planned community at U.S. Highway 95 and Fort Apache Road.
"The outdoor living profile and huge recreation center are amazing," Brown said. "I'd buy there in a heartbeat if we were looking now."
She added, "I have clients looking there now and I've been impressed with the product being built out there by all the builders."
Brown's advice for those looking to break into the real estate industry is simple: "get the word out."
"You'd be surprised how many people in your immediate circle will become clients so you've got to get out there and talk to everyone just to make sure they know you're a Realtor," she said. "It's a referral business and it's a hard decision to choose a realtor so get the word out to the people who know and trust you."
Brown said she anticipates her real estate career expanding in the future.
"It just gets busier and busier," she said. "I'm so blessed to have more transactions and real estate is a long-term career for me here in Las Vegas. I don't see myself doing anything else."
Contact reporter Ann Friedman at afriedman@reviewjournal.com or 702-380-4588. Follow @AnnFriedmanRJ on Twitter.