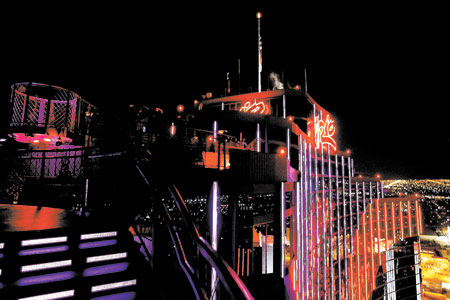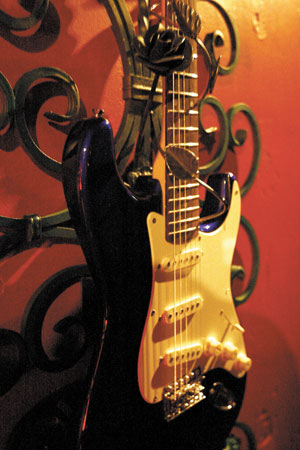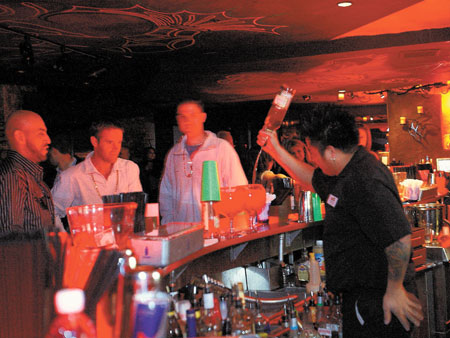 When VooDoo Lounge opened at the Rio about 13 years ago, it was the first area nightclub to offer Las Vegans the combination of a great rooftop view and sophisticated clubbing.
In fact, says Alex Mendonsa, the Rio's director of nightlife, "VooDoo kind of invented the whole rooftop nightclub thing."
Of course, VooDoo Lounge, located on the Rio's 51st floor, has made its name for more than the panoramic view of the Strip and, for that matter, pretty much the rest of the valley that it offers.
There is, for example, the club's distinctive, sophisticated New Orleans/Bourbon Street-flavored decor that features paintings, metalwork and other pieces of art created by in-house artists.
And, for art in a more performance-oriented vein, there's also the VooDoo Lounge's staff of flair bartenders, who offer a show with every drink order.
In Las Vegas, the Rio was "the pioneer as far as flair bartending goes," Mendonsa says, and, even today, they remain "a really good way to get guests in and keep them engaged."
Even bottle service at the VooDoo Lounge is designed to keep guests engaged: Along with a choice of spirit and mixers, guests are offered freshly made add-ons such as fruit purees, and, then, even a booklet of recipes they can use in experimenting with it all.
"We make it fun," Mendonsa adds, in contrast to the standard plop-a-bottle-on-a-table mode of bottle service that tends to be the rule elsewhere.
Musically, VooDoo Lounge offers guest and resident DJs nightly, while — in another twist aimed at distinguishing VooDoo Lounge from the rest of the pack — the Sin City Sinners play live every Tuesday night.
"They have a vocal crowd and a unique show," Mendonsa says, not to mention friends in famous places: Special guests who have sat in with the band in recent months have included members of '80s mainstays Warrant and Poison.
And, finally, as always, Mendonsa says, "we really pride ourselves on excellent service and catering to our guests and their needs."
VooDoo Lounge is open daily at 7 p.m. Cover is $20, with local women free all the time and local men free on Thursdays.
For information, call 777-6875.
Las Vegas Club Scene