Woody Allen took Diceman's advice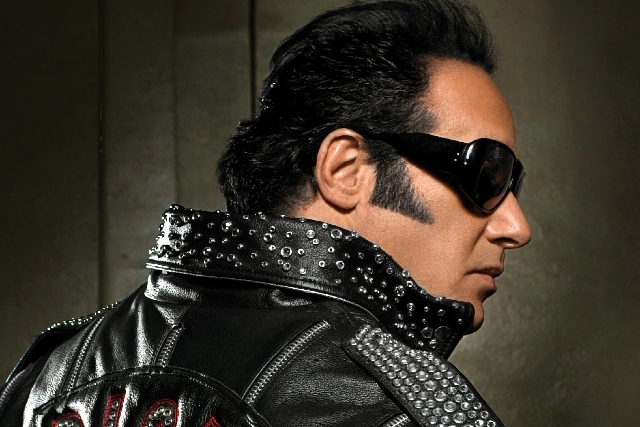 Andrew Dice Clay took a big risk by telling Woody Allen a movie scene wasn't working while they were filming Allen's new drama "Blue Jasmine."
The Diceman — who performs Wednesday-Saturday at the Hard Rock Hotel — explains:
They were shooting in New York. Clay was in the back of a limo with the cinematographer, the sound guy and actress Sally Hawkins.
Woody was directing in the front seat.
But the cast couldn't nail the scene because the limo kept lurching in traffic, while sunlight fell incorrectly into the car.
"So after two hours, I said, 'Pull the car over.' I get out, and I go to the side of the car, where Woody is in the passenger seat," Clay says.
"Everybody in the car — they're all lookin' at me, like, 'Pull the car over? Are you kidding? You just don't do these things.' "
Even Clay was thinking to himself, "I can't believe I'm doing this, but I gotta say this to Woody, who has done a million great movies."
"I go, 'Woody, this isn't working.'
"And he's looking at me."
But Clay offered a solution.
" 'Look right over there at the pier,' " Clay says he told Allen. " 'You got all the sun you want in the world right over there. So why don't we break for (expletive) lunch, get something to eat, and then we'll just do the whole scene over there?'
"And he looks at me and goes, 'That's a good idea.' And he took my idea, and it came out great."
Clay feels as if this was a gutsy move, but he stresses that he spoke with respect to the master director who likes to hear actors' ideas.
"He's a great guy," Clay says. "When you work with a guy like that, all you know is what you've seen on film over the years, so it's surreal."
"Blue Jasmine" premieres July 26 and co-stars Cate Blanchett, Alec Baldwin and Peter Sarsgaard.
The movie fits into the Diceman's comeback. Clay's career started huge (he sold out two nights at Madison Square Garden in 1990), then it went way down (he had trouble paying bills), and it resurged a few years ago while he was living in Vegas.
His comeback began when he was cast as himself in "Entourage's" final season on HBO.
That put Clay back in front of large comedy crowds, which built up his Showtime special "Indestructible."
Next came his role in "Blue Jasmine," when Allen asked Clay to try out for a role.
Clay was so good in his audition, Allen gave him a role meant for Clay's friend Louis CK (who landed a different part in the film).
A few people in the press have compared Clay's resurgence to John Travolta's comeback after "Pulp Fiction." Clay understands.
"Basically the same thing happened to me when I did 'Entourage,' " Clay says.
"And now with Woody's movie, hopefully there are some more movie roles for me."
But of all the positive things happening to Clay, his favorite is his new Vegas-based podcast named "Rollin' with Dice and Wheels." After a few months, it has collected more than 150,000 regular followers.
The podcast co-stars his longtime opener Michael "Wheels" Parise and Clay's ex-fiancee Eleanor Kerrigan, who also opens for Clay onstage.
Clay was talked into starting the podcast by Parise and comedian Joe Rogan. And now?
"I enjoy it more than everything else. It's the greatest thing. There's no FCC regulations. You just do anything on this thing!"
Doug Elfman's column appears Mondays, Tuesdays, Thursdays and Saturdays. He also writes for Neon on Fridays. Email him at delfman@reviewjournal.com. He blogs at reviewjournal.com/elfman.