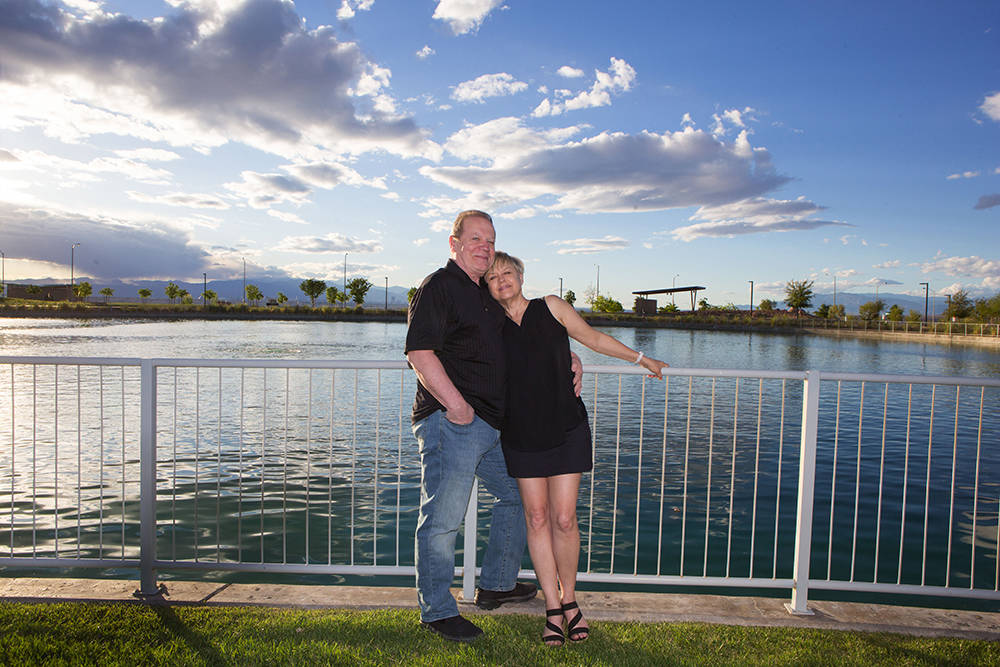 According to Rich and Bonnie White, Cadence in Henderson was exactly what they had in mind when shopping for a new home. Though they've been in their Richmond American Home for 15 months, the pair was among the first to move into the planned community.
"We were only looking for a couple months, but we were already very aware of Cadence," Rich White said. "I would take my dogs to Lake Las Vegas, so I was able to see the progression of construction and my interest was regularly peaked. We liked getting in early and getting a great price."
The Whites said that the developer of Cadence, The LandWell Co., has kept its promises by sticking to the plans. "The developers kicked in the money to build out the area and create a lovely community. They laid out beautiful plans and are bringing them to fruition," Rich White continued.
In addition to the Central Park and recently opened pickleball courts, Cadence is an outdoor lover's haven, boasting 450 acres of open space, which includes a 100-acre sports park. The community offers a bike share program, free Wi-Fi in Central Park, and it interconnects with the many Henderson bicycle and walking trails, such as the Las Vegas Wash Trail and River Mountains Loop Trail.
"We love the park — it's like having an extension of our backyard," Bonnie White said. "Every day there is something new. I'll come home from work and see new elements of the expansion of the Central Park or new houses being built that will eventually be home to new neighbors. It's a delight to be a part of this community."
In Cadence's public spaces, the couple has participated in community resident events, including wine and paint parties, movies in the park, open houses and, most recently, Saturday afternoon pickleball lessons.
Specific to their home, there were several features and amenities that were key selling points for the Whites. "Having a courtyard with a large backyard and patio was something that once we saw in the model we knew we wanted," said Bonnie White.
"And all of the homes in this part of the community are single-story homes — so we do not have neighbors in two- or three-story homes looking over us into our yard. It's very private," Rich White added.
An open kitchen and dining area in the floor plan were also appealing to the Whites, as well as a spacious, extended garage.
"All in all, we love Cadence. It's new. It's fresh. It's open. And Bonnie and I are proud to call it 'home,' " Rich concluded.
The 13,250-home community offers a variety of residential neighborhoods with a broad cross section of homes starting from the low $200,000s. cadencenv.com.