Builders pulling more permits; still down from 2022
September 17, 2023 - 9:57 am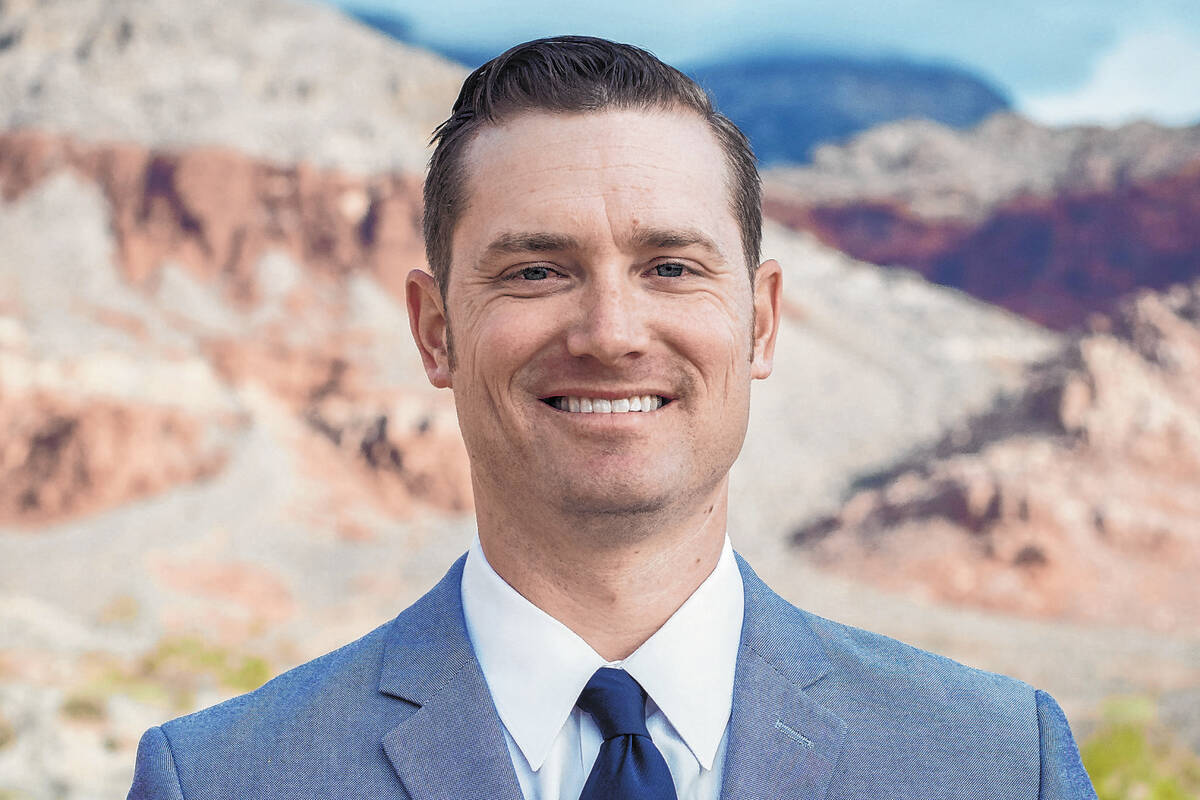 Las Vegas homebuilders are obtaining a greater number of permits to ramp up production but are staying on the sidelines for now when it comes to major land acquisitions for future development.
Las Vegas-based Home Builders Research President Andrew Smith said the 1,114 permits taken out by builders in July is 106 percent higher than July 2022.
"July (2022) was really when builders started cutting their permit activity to match the falling sales numbers that accompanied rising interest rates last year," Smith said.
That increase in July permits isn't enough to make up for what builders have been doing so far this year. The 2023 permit total of 7,119 is down 12 percent from 2022. Still, the numbers are trending higher despite the slow start to 2023.
Builders took out 1,006 permits in June, 11 percent higher than June 2022. The April through June second quarter saw 3,144 permits — 2 percent higher than the second quarter of 2022.
Nat Hodgson, CEO of the Southern Nevada Home Builders Association, said it's nice to see the pickup in activity compared to last year when builders "froze" as sales dipped with higher mortgage rates. The homebuilding industry is starting to stabilize, he said.
"Last month's permit numbers are right where they should be," Hodgson said. "We're normal, but last July, August and September (was bad) so you're going to see that trend."
A more than doubling of mortgage rates over the past year has contributed to a decrease in sales up until now. There were 855 new home closings in July, a 2 percent decline over July 2022. The 6,203 closings through the first seven months of 2023 is 8 percent lower than the first seven months of 2022.
Hodgson said buyers are realizing interest rates are remaining the same for now in excess of 7 percent and that if they want to purchase they need to get used "to a new normal."
A good sign for builders is that cancellation percentages are falling, Smith said. There were only 12 percent of sales cancellations in July, which was the lowest since March 2022 and the 108 was the fewest since January 2022.
Attached homes continue to increase their percentage of sales in Las Vegas as buyers, especially millennials looking for their first home, seek affordability. There were 221 closings of town homes and condos in July, a 41 percent increase over July 2022.
The 1,458 closings of town homes and condos so far this year is 10 percent higher than the first seven months of 2022. Some 26 percent of new home sales in July were attached products, one of the highest percentages in history.
The new home median closing price for attached products was $374,517 — 5 percent lower than July 2022. In contrast, the median new home closing price for single-family detached products was $508,971, which Smith said was unchanged from July 2022.
While builders have increased their permits in July, Smith said they have been acquiring land "at a snail's pace." KB Home's acquisition of 14 acres in the northwest valley near U.S. Highway 95 and Kyle Canyon Road for its Talus project was the only closing. So far in 2023, only 325 acres have been acquired by builders in 2023, Smith said.
"With inventory being a major factor influencing every sector of the residential market, it is very interesting to see the continued lack of land-buying activity," Smith said. "If we think about a normal density of between six to 12 units per acre, there are definite questions about where new homes will be built in the midterm future."
Hodgson said builders have been on the sidelines in buying land because demand dropped with higher interest rates and concern about land prices that exceed $1 million an acre.
"There are land auctions coming up," Hodgson said. "The Bureau of Land Management is having their first one in a while. It's going to be interesting to see how much that land is going to go for. We continue to skyrocket our prices because of the cost."
The BLM announced plans to sell 17 parcels totaling 895.1 acres of public lands this fall. Six parcels are within Las Vegas, one is in Henderson and 10 are in unincorporated Clark County. Eleven are in the northwest valley near Kyle Canyon Road and the 215 Beltway, five in the southwest valley near Blue Diamond Road and one east of Las Vegas Boulevard and north of Via Inspirada.
"Builders are still working the land they have, but I believe in this next BLM auction we need to backfill our pipeline," Hodgson said.
There were two new communities that opened for sale in July that brought 160 lots to the market, Smith said. Beazer opened the 97-lot project Rosa along Rancho Drive where they have seen recent success with Rancho Crossing which sold out last year and averaged over five sales per month, Smith said. Rosa has an average lot size of 3,800 square feet and three available products averaging 2,500 square feet. This average home size is the largest of any of Beazer's currently selling communities, Smith said.
D.R. Horton was the No. 1 builder in July and opened Horizon Trails in Henderson, a 53-lot town home community with two floor plans averaging 1,368 square feet with an average base asking price of $333,990.
D.R. Horton has four active communities with attached product types with 412 home sites, all of which have opened this year, Smith said.
Its Symmetry Trails in the Cadence master-planned community in Henderson was the top selling community in July with 18 net sales.
The top three selling communities in July were all attached product types, Roxbury by Lennar (16) and Watercolor by Touchstone Living (14), both of which are in North Las Vegas.
At the end of July, 18 percent of new-home communities offered attached products. Some 24 percent of new home closings in July were bought with cash, Smith said. The average loan amount was $419,757 with the largest loan in July being $1.7 million by Morgan Stanley for a Toll Brothers home in Mesa Ridge in Summerlin.