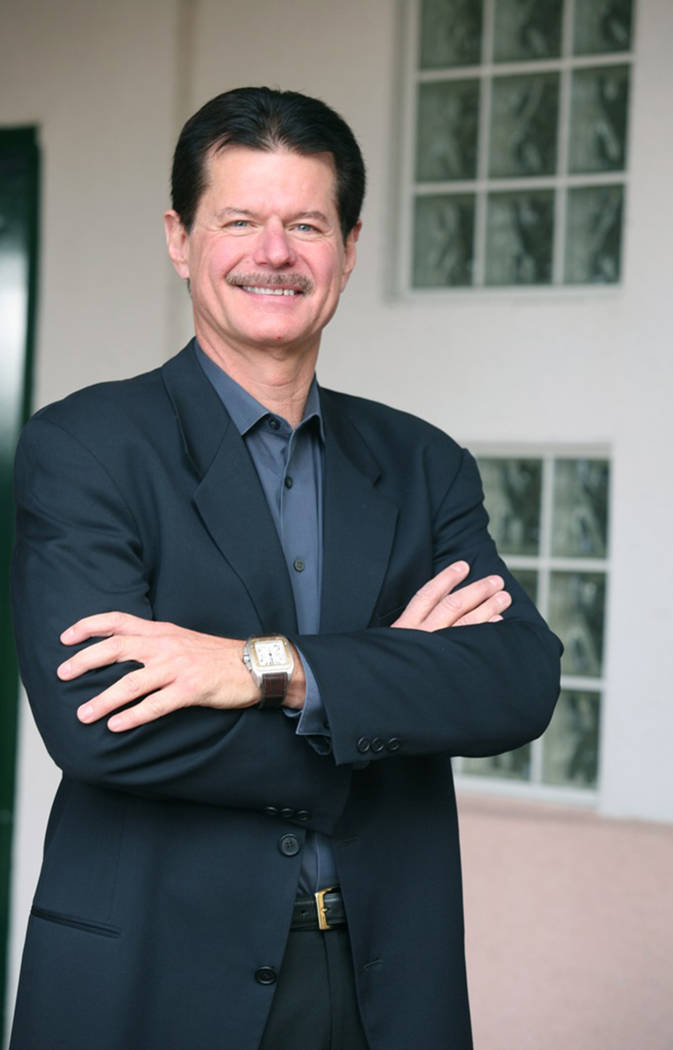 Just like a lot of things these days, buying a home has become a pretty digital experience. At least, that's how it starts out: looking at online listings, calculating payments and other costs, finding out what fits into the budget — all from the comfort of your home computer.
But the purchase of a home is the biggest investment many people will ever make, and the financial details can have long-term repercussions. That's why you simply can't put a home and your mortgage loan into a "digital shopping cart," then place all your trust in an online checkout process.
"The fact is, shopping around for the right mortgage loan can save you more money in the long run than you'll save on all your other personal purchases added together," explained Rick Piette, owner of Las Vegas-based Premier Mortgage Lending.
"(W)hen people buy a home, most of the time they'll only go to one lender, and that's usually the one the builder or their Realtor sends them to," he said.
"Unfortunately, that one, single decision may end up being the most expensive mistake a homebuyer ever makes," Piette said. "And that's no exaggeration. The wrong mortgage loan can end up costing a borrower literally thousands of dollars in unnecessary costs right up front. That's money they could have kept in their own pocket, but voluntarily gave to their lender instead."
So, how do homebuyers avoid paying too much and make sure they get the best deal on a mortgage loan? According to Piette, choosing not only the right lender, but the right type of lender, is half the battle. The rest is knowing what to look for when comparing loans.
"The first thing to remember is that, when a builder or a Realtor refers you to a specific lender, there's usually something in it for them," Piette explained. "The smart thing to do is to visit their lender to get a loan estimate, then use those numbers to shop around with other companies to see if you can find a better deal.
"This is where the type of lender you choose can play a big role. Keep in mind that a bank or mortgage banker will be selling you only their own loans; but a mortgage broker will shop around on your behalf with many different lenders to find the right loan for you at the lowest fees and interest rate.
"For example, as a mortgage broker, Premier Mortgage has a wide variety of mortgage loan programs to choose from," he continued. "Our true 'No Fee Loan' has $0 in fees for borrowers along with a stable interest rate — and that by itself saves our customers from $5,000 to $8,000 or more on their loan. We also offer a real 'One Percent Down' conventional loan program. And our 'Another Chance Nevada' program can help buyers get into a home as soon as one day after a foreclosure or short sale."
Additionally, by choosing to work with a small, local mortgage broker, borrowers increase the chance that their loan will be handled by an experienced loan officer; they'll find the mortgage loan that is the best fit for their personal needs; and their escrow will run smoothly and close on time.
To help borrowers learn how to compare one company's loan estimate to another, Premier developed a series of brief videos that explain to buyers what to look for (KnowBeforeYouOweNevada.com.)
If you'd like to learn about all the mortgage loan opportunities available to you from Premier Mortgage Lending, including its true no fee mortgage loans, visit the website at PremierMortgageLending.com or call 702.485.6600 to schedule an appointment.
Premier Mortgage Lending, NMLS #393282, is located at 701 N. Green Valley Parkway, Suite 125 in Henderson. The full-service lender is a member of the Las Vegas, Henderson, and Boulder City Chamber of Commerce, Better Business Bureau and Southern Nevada Home Builders Association, as well as an affiliate member of the Greater Las Vegas Association of Realtors.