Homeowners will spend more for what they want
January 10, 2016 - 5:05 am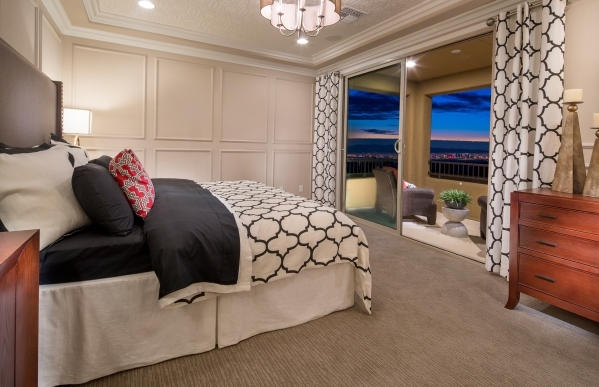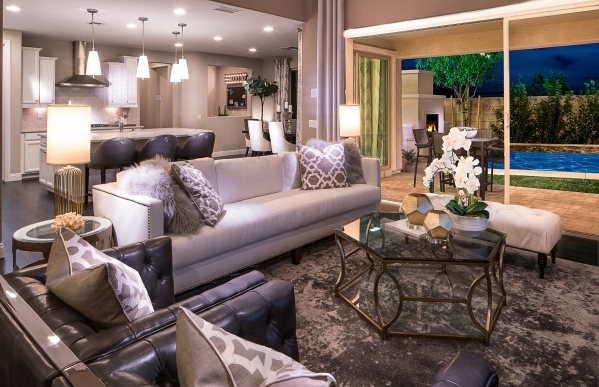 Summerlin resident Tangii Crain moved into her new home late last month at Skye Canyon, the 1,700-acre master-planned community in Northwest Las Vegas. Crain's three-story, 3,700-square-foot home features four bedrooms, four bathrooms, a home office and two lofts. Though a great view, a gourmet kitchen and larger lot cost more, she said they were vital elements she and her family wanted to incorporate into their home.
"As a family with three kids, having the space to be able to cook with the kids and as a couple was important to us," she said. "Also, having spaces such as a pool, outdoor living space, game room and home theater to be able to entertain is well worth every penny."
According to Crain, the quality and use of a space in a home have become more important to her over the years than the quantity of space.
"We don't need the biggest space, we need the best designed," she said. "We're looking forward to grandkids and growing our family so having enough space for them to visit was a requirement."
Structural options that add usable square feet to the home are just one of the things homebuyers are willing to pay extra for, said Andy Lee, director of sales for PulteGroup's Las Vegas division.
He added that they're also open to shelling out more money for functional single-story layouts as well as elevated and oversized home sites that back into a golf course or open space.
"We spend considerable time and resources to develop plans that feel and live larger — with options such as a space off the main living area of the home that can be used for an office," he said. "We're also including in our homes things that in the past, consumers have had to pay more for, but we make part of the base home, such as an area off the garage where families can drop off keys and backpacks, as well as larger pantries, more storage and super-sized laundry rooms."
At Pardee Homes, properties, Division President Klif Andrews said, "Buyers are willing to pay to upgrade areas of their home that are most important to them and that generally includes flooring and all aspects of the kitchen from countertops to cabinets and appliances. They're also choosing to purchase master bath suites with free-standing tubs, optional casitas and four-car garages."
KB Home Marketing Manager Jen Haack said she's seen buyers become interested in downstairs bedrooms and bathrooms.
"It seems that there are more multigenerational buyers living together who need the extra space and separation of bedrooms," she said. "Structural options of that nature are important to buyers today."
According to Haack, KB Home constantly changes what they include in their properties such as granite countertops and a radiant roof barrier in the attic for insulation and energy efficiency, depending upon what buyers want and need.
"We survey buyers to understand what they're looking for and what they need," she said. "We include what we do because buyers have told us their expectations."
Haack added that today's homebuyers want to spend money on items they won't be able to go back and change easily.
"Things like electrical and cabinetry can be hard to change later," she said. "They're also interested in personalizing their homes with small details so we offer options that resonate with buyers today."
For condominium buyers, Shahn Douglas, director of marketing at The Ogden Las Vegas, Spanish Palms and One Las Vegas, said today's condo buyers want more than just the typical one- or two-bedroom residence as the top-selling floor plan at The Ogden is one with three bedrooms and a den.
"They are often seeking a third or fourth space, such as an additional guest bedroom or den," she said. "And everyone loves great rooms where the kitchen and bar flow into the dining room or living room to create one large space for entertaining and socializing."
Douglas added that buyers also find added security worth the extra money.
"Security is always a top priority for homeowners of all ages and in all price points," she said. "In fact, most homeowners are happy to pay extra to live in a guard-gated community to enjoy a greater sense of security and privacy."
Contact reporter Ann Friedman at afriedman@reviewjournal.com or 702-380-4588. Follow @AnnFriedmanRJ on Twitter.