How much house can I afford?
October 23, 2015 - 6:32 pm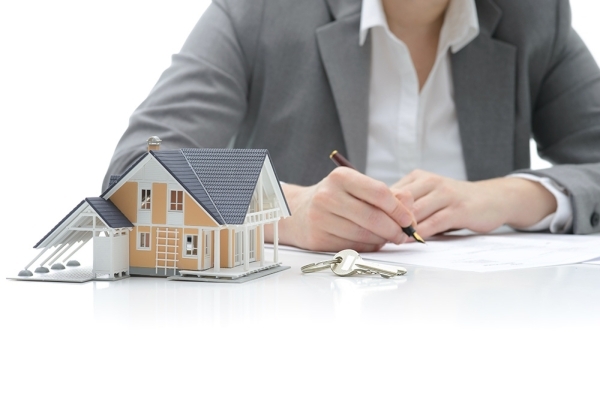 Check anyone's list of top 10 stressful events, and buying a house will appear right up there with wedding planning, divorce and bankruptcy.
Although there is a wide range of options available for most buyers and even some for people with black marks on their credit, only you can determine your comfort level based on how much risk you want to incur.
One way to cut down on the tension involved in home shopping is to go into it with a firm idea of what you can realistically afford, according to Cynthia Silver, a Realtor with Century 21 Martinez and Associates. She is an ABR, or accredited buyer representative, which means she keeps "up to date on current buyers' issues and strategies to help the buyer," she said.
"The initial consultation with a buyer is the most important step," Silver said. "Most buyers think it's just about getting prequalified or finding the right home, but in that initial consultation we ask what it is that they're looking to achieve. It's not just about the location of the home or its features, but it's the reason or the 'why' behind those things."
Typically, mortgage lenders base their decisions of a buyer's loan qualification on the amount of monthly income versus the amount of total outgoing expenses (anything that shows on a credit report), including the mortgage payment, said Mary Preheim, Realtor with the Mary Preheim Group.
"Each loan program has its own guidelines, but we have to follow a traditional rule-of-thumb debt-to-income ratio, so on a conventional type financing that's going to be right around 36 percent," she said. "On an FHA (Federal Housing Administration) loan, you can usually take it up to 45 percent. It's very rare that we see anybody with a debt-to-income ratio of less than 30 percent," Preheim said.
Silver agreed that the buyers' monthly expenses "should not exceed one-third of their monthly take home pay. That's a pretty hard and fast rule with mortgage companies."
She added, "loan programs that allow a person to qualify for more than (that one-third) of their take-home pay are also at a higher interest rate, so one way or another, the buyer has to work within that standard or be put at an additional disadvantage."
She described a common scenario of a buyer who worked hard on bringing up her credit scores and put off buying a new car, etc.
"What the buyer misses is that having a low-debt load may allow them to qualify for a higher payment, but if they're driving a car that's seven years old and not having any credit card debt puts them in a situation where they now have to self-fund that sudden surprise purchase like a new set of tires," she said. "They may be misleading themselves in believing they can qualify for a payment that is a third of their take-home pay when in reality they can't maintain that lifestyle for the next 30 years."
"They're going to need another vehicle, and other needs will come up," Silver said. "When I have a buyer who's already been preapproved, while it's admirable that they've put themselves in this position to qualify for … they need to allocate funds from other income for other expenses throughout the year. You can't live like a pauper for 30 years."
Failure to anticipate major life events such as childbirth, college and job dry spells is unwise, Silver said.
"I think a lot of people underestimate the largest (ongoing) expense, which is day care," she said. "Because day care is so expensive, it quickly instigates a conversation among the parents about if one person's take-home pay is enough to justify that person continuing to work. The figure they have of what day care costs is often much lower than reality. What I hear is that for one child in day care for a parent working a 40-hour week is going to be in excess of $1,000 a month."
Additionally, Silver said, "a lot of people make the assumption that their income over time is going to escalate, but none of us really know that."
After two years, someone with a bankruptcy or foreclosure on their record may still be able to finance a new purchase, said Nedra Cafarella, a loan officer with Superior Mortgage Lending. "The first thing I look for is, 'How have they managed their credit?' Just because you've had credit problems in the past, doesn't mean you shouldn't talk to a mortgage expert about purchasing a home," Cafarella said.
Although a lender might preapprove you for a larger than expected amount, ask yourself what other factors might come into play as the years go by. Once you have a plan, you can use any of the mortgage calculators found on sites like realtor.com, including www.realtor.com/mortgage/tools/mortgage-calculator.
Another piece of advice would be to maintain at least six months of savings to cover monthly expenses before buying a home, said Joe Caldera, president of Caldera Wealth Management.
"Every client is different," he said. "We believe in age-based planning. We believe that people should not have a mortgage into retirement years. If they're 40 or 50, we recommend they do a 15-year mortgage. "
For a young couple, before buying a home he recommends they have at least six months of reserves before figuring out the amount of the purchase.
"The first priority is to have an emergency savings … typically at least six months, and if only one is working, an even longer time. And if they're self-employed, we'd want it even further than that," he said.