Lake Las Vegas festivities highlight MonteLago Village today
Updated May 1, 2017 - 3:35 pm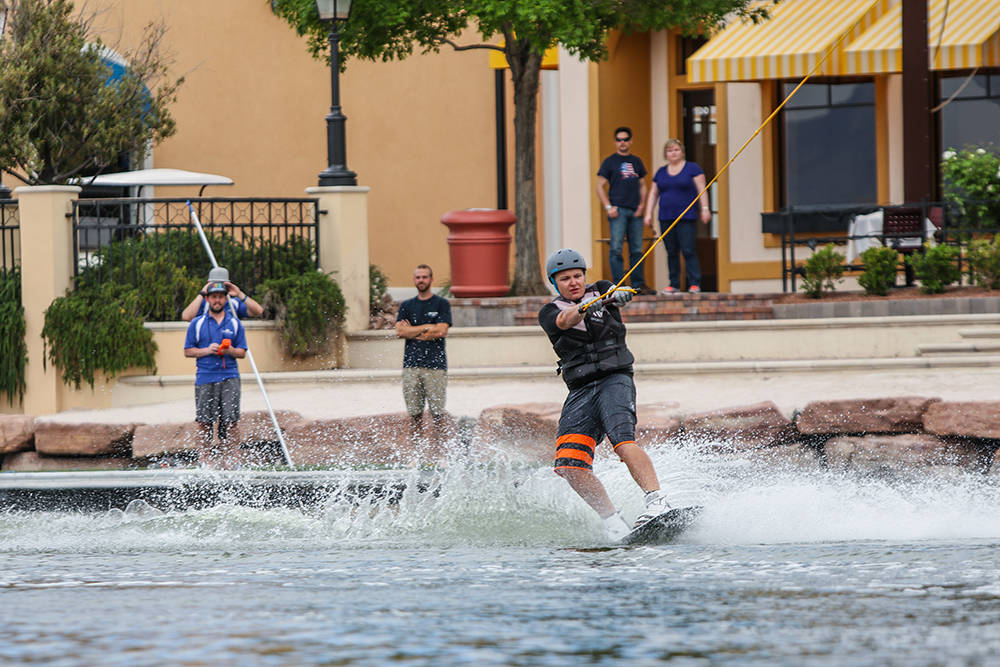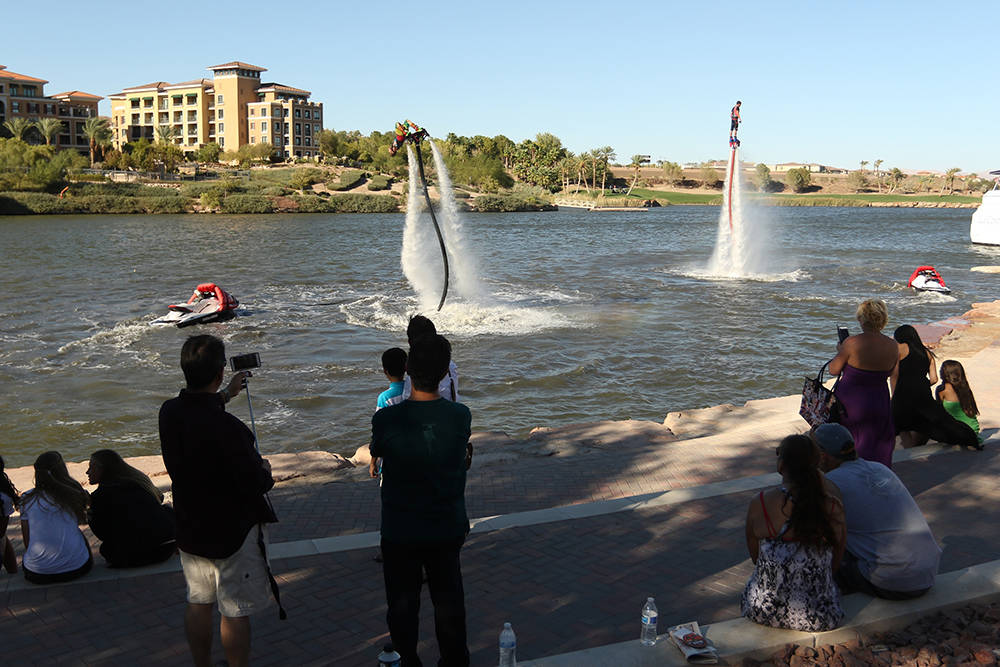 Water sports fans, beer and jazz lovers and those who appreciate the lake environment particularly will enjoy the Lake Las Vegas community today. A grand opening event to celebrate the addition of a cable wakeboard park and the new Lake Las Vegas Water Sports will be held from 1 to 7 p.m., and the MonteLago Village Beerfest featuring craft beers and jazz bands will take place from 2 to 7 p.m. Live music will continue until 10 p.m.
Cable wakeboarding, a surface water sport with participants pulled by an overhead cable system, is the master plan's newest water amenity, and it is only available in Nevada at the private 320-acre lake. The exhilarating sport and community's other water activities will be managed through Lake Las Vegas Water Sports.
The new company was created by water sports enthusiasts Trevor Pope and David Hadden in partnership with the full-service Lake Las Vegas Marina for a one-stop shop for all Lake Las Vegas water amenities. They include Flyboard (flying across the lake through water pressure, again, only available in Clark County at Lake Las Vegas; stand-up paddleboards, kayaks and pedal boats; and the La Contessa yacht. Rentals and lessons are available throughout the year.
Today's grand opening features 50 percent off the price for wakeboarding and also boat, hoverboard and bike rentals. Hosted by Seasons Market in MonteLago Village, a special-priced barbecue menu of items created by Chef Scot Commings, the Season 12 winner of "Hell's Kitchen" and new chef of Lake Las Vegas' award-winning Reflection Bay Golf Club, also will be available.
The MonteLago Village Beerfest encompasses 30 local, regional and national breweries with more than 100 craft beers, four local jazz bands, specialty vendors and menu options from MonteLago Village restaurants. Tasting stations and other activities will be set up outside throughout the pedestrian-friendly lakeside enclave.
Attendees who purchase VIP tickets will be treated to a special "Welcoming Firkin Keg Tapping" at 2:30 p.m., and samples of the naturally fermented, cask-conditioned beer — how beer was originally served — will be available. This commonly is found in older, traditional beer communities on the East Coast, Pacific Northwest and now San Diego.
Event proceeds benefit the nonprofit KUNV-FM 91.5 , a public radio station operated and broadcast from the University of Nevada, Las Vegas. Its twofold mission provides hands-on learning opportunities for UNLV communications students and serves the diverse local community with a rich and eclectic music mix.
A limited number of Beerfest tickets are still available. For $60, VIP ticket holders can begin sampling at 2 p.m.; $30 general admission entry is at 3:30 p.m.
The MonteLago Village Beerfest is hosted and sponsored by the Auld Dubliner Irish Pub with support from the MonteLago Village Association.
The Lake Las Vegas master-planned community in Henderson is east off of the Galleria Parkway exit on Interstate 515/U.S. Highway 95 or off East Lake Mead Parkway east of Boulder Highway. Free parking is available at the Hilton Lake Las Vegas Resort &Spa parking garage adjacent to MonteLago Village.
For information and reservations, visit lakelasvegaswatersports.com, lakelasvegasevents.com or MonteLagoBeerfest.com.