Blue Diamond draws modern designs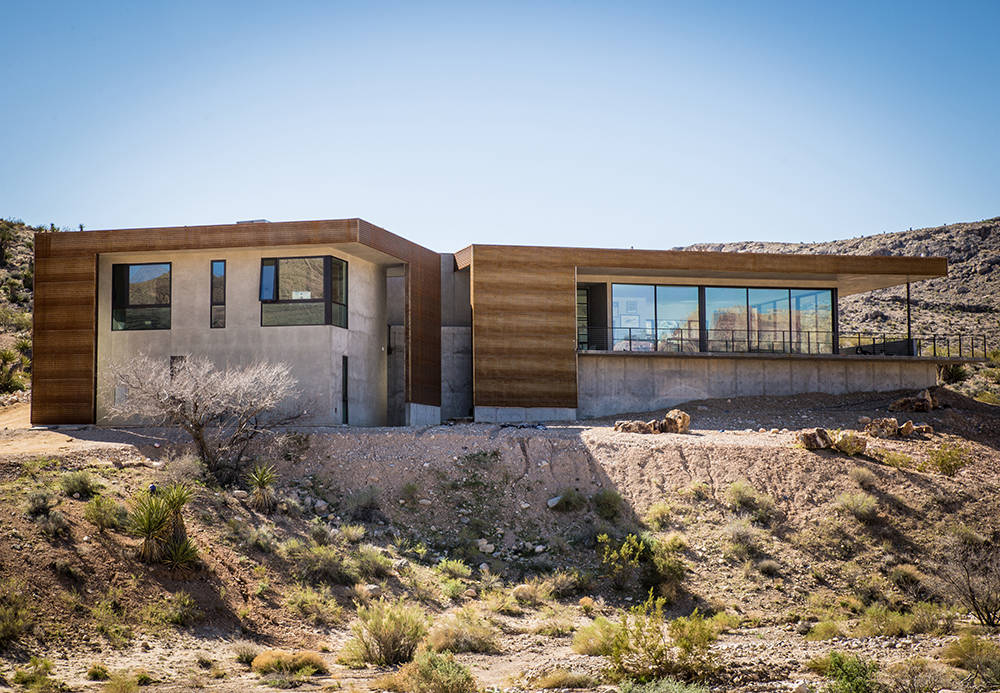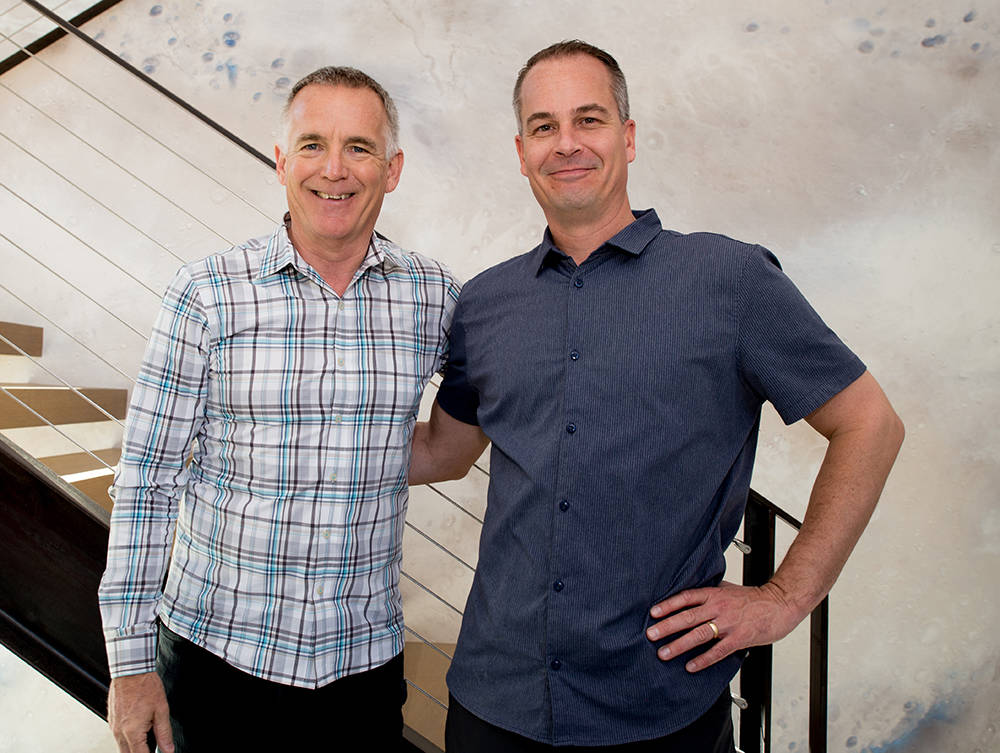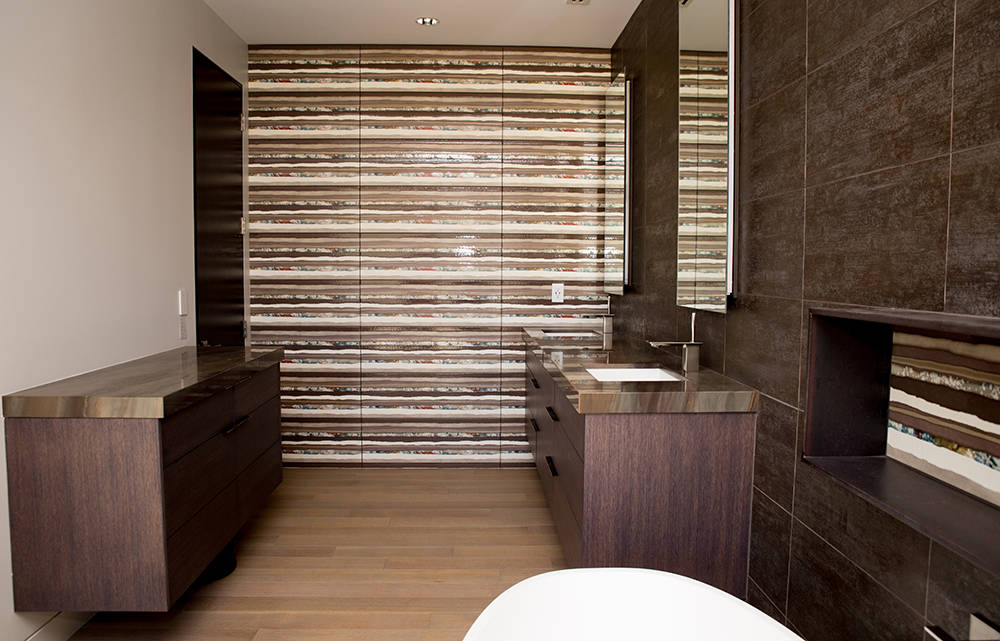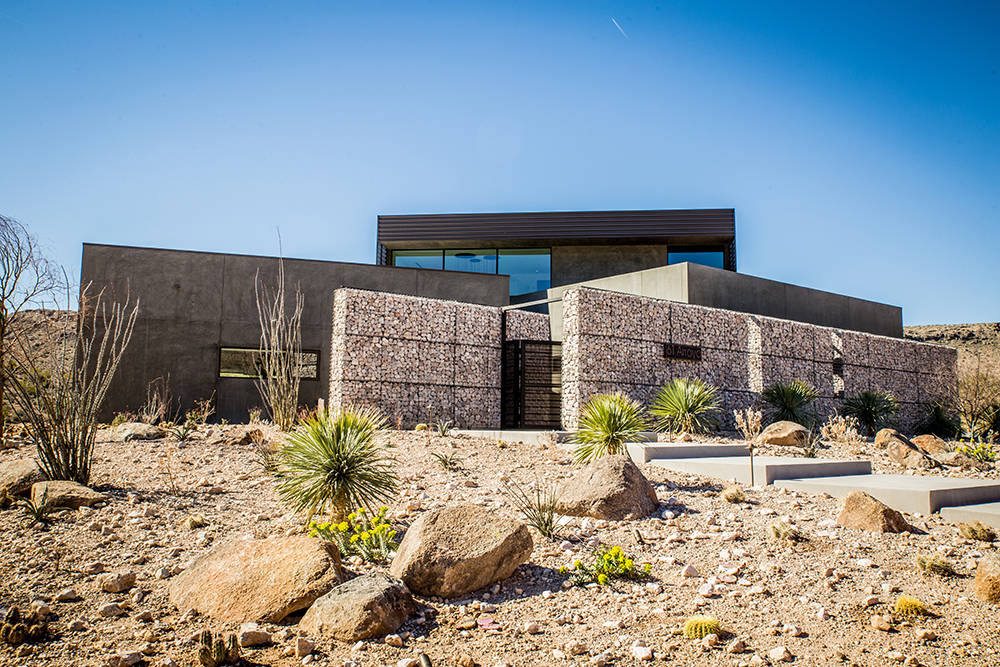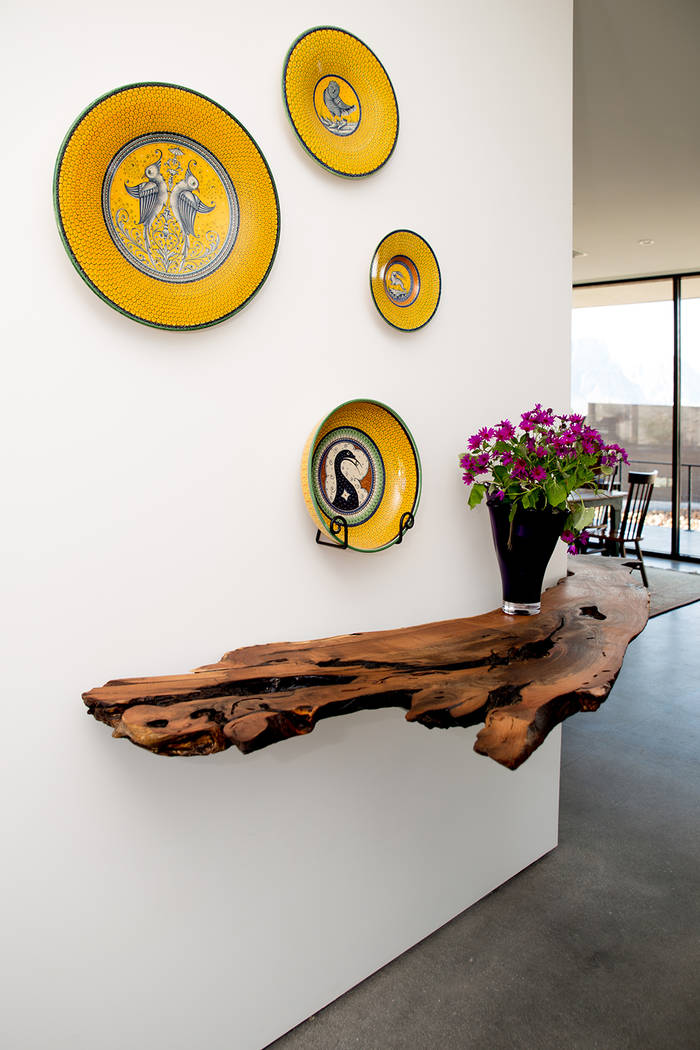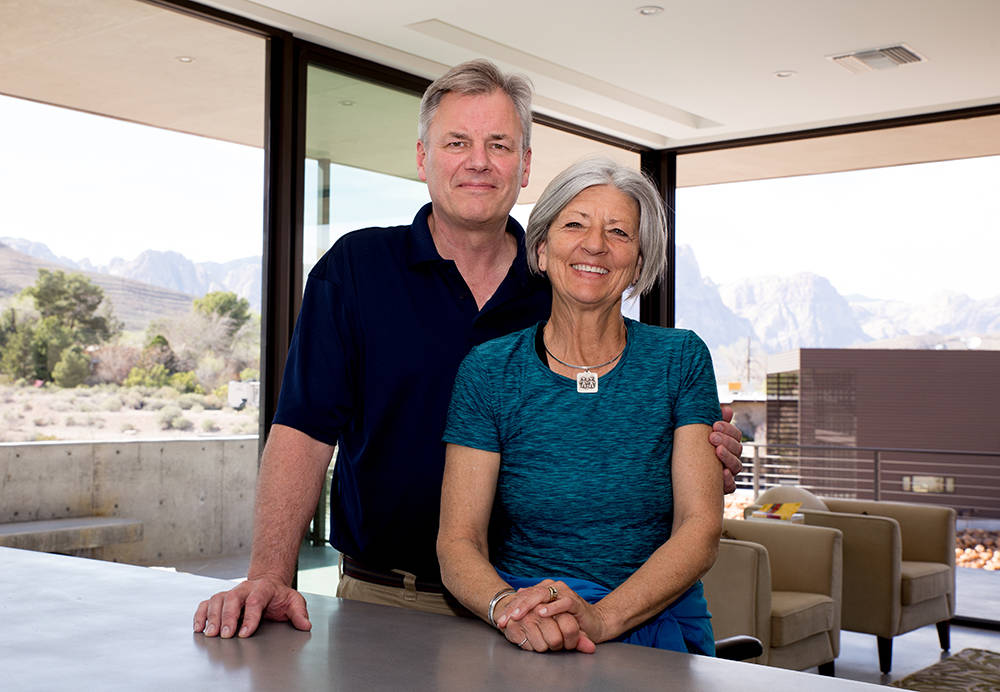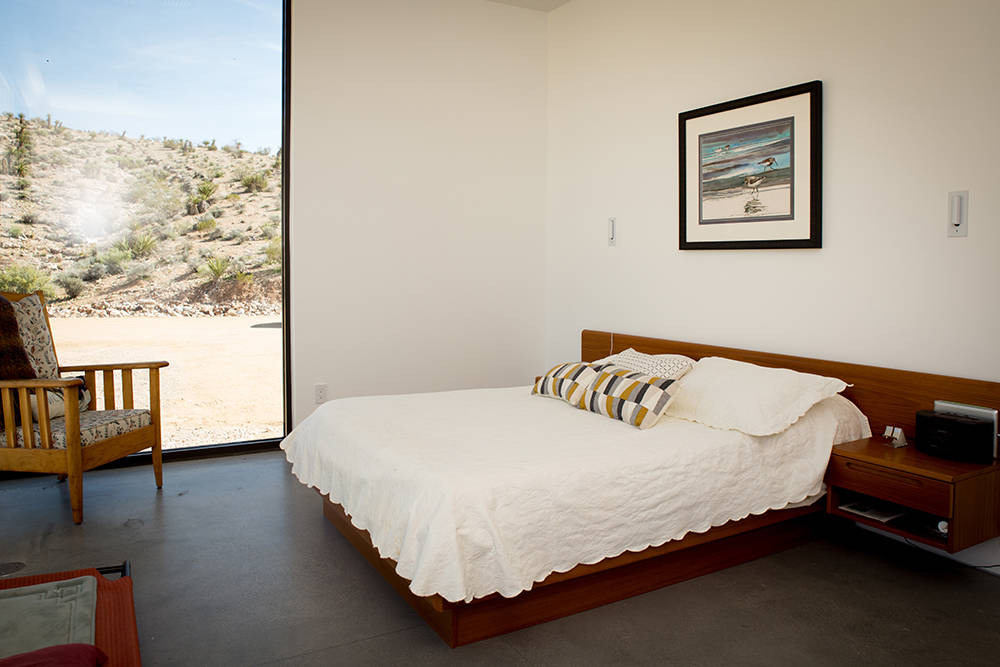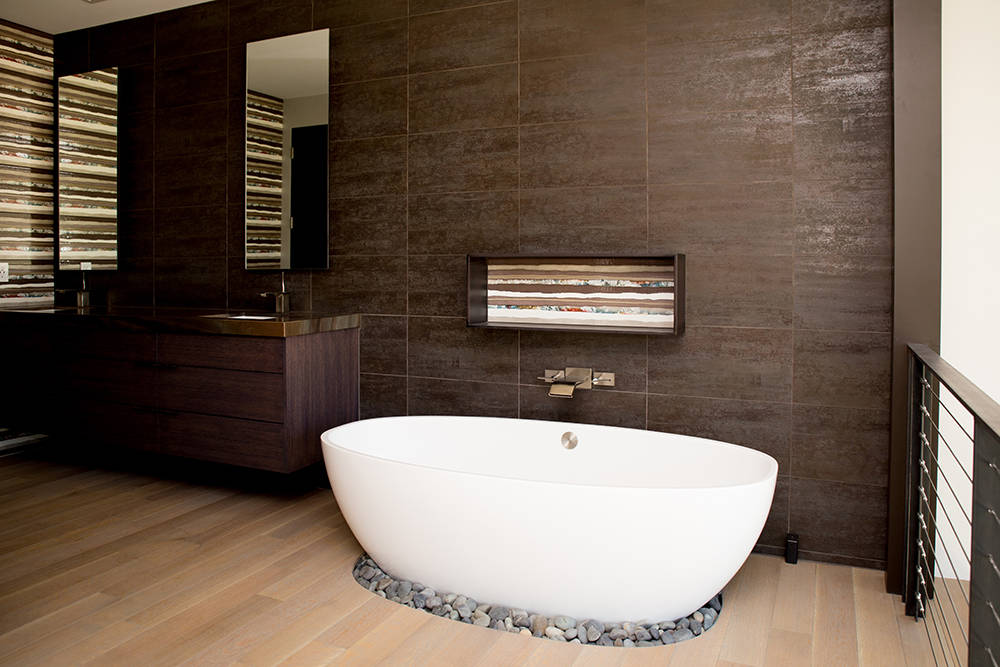 A 30-minute drive from Las Vegas provides a quick escape to a quaint community that bears similarities to Stars Hollow, the fictitious home of TV's Gilmore Girls.
For those who love the rural lifestyle, Blue Diamond homes can be a good investment. In 2015, the average home was valued at $443,909, up from $187,500 in 2000, according to website city-data.com.
Lots are scarce, though, said Pauline van Betten, Realtor with Realty One Group who recently listed one for $399,999, which she described as a half-acre, fully improved, flat and with a great view. Another on the same block is priced at $299,995.
Even with the threat of possible encroachment from a nearby residential development, she says Blue Diamond will never lose its appeal.
"We have something that can't be replicated by something that's bigger. The reason we have such support for each other is that we're a small group of people. They're really buying a community lifestyle. People long to be connected."
Meanwhile, the area is drawing architects of luxury homes. They are bringing contemporary modern design to the area, which is a mix of about 125 unique homes on the southern edge of Red Rock Canyon National Conservation Area.
Two new minimalist modern homes were built late last year, designed by Henry CJ Hoogland III, AIA, principal of Hoogland Architecture. Both homeowners say the peaceful beauty of the area and ability to just walk out your door and enjoy an active lifestyle is what drew them to the small village.
Scott and Laurie Lee moved to Blue Diamond in 2013 after selling their acre-lot home in Texas.
Their next-door neighbor, Rich Schneider, is an avid cyclist and chief product officer at Aristocrat Gaming.
Both homes have certain similarities. Most notable is the absence of block walls surrounding them, so prevalent everywhere else in Southern Nevada. Instead, there is the opportunity to feast on a truly panoramic view.
One floor material was used inside and out; a natural exposed concrete slab that's been ground down slightly to expose the aggregate. Once slab is poured, they create control joints using saw cuts that almost create an oversized tile look.
They both have a smooth stucco exterior that has a visual texture achieved by repeated hand troweling to produce depth and variations in color.
Most of the interior rooms have pocket doors that vanish into the walls, and the homes feature disappearing glass doors to bring the outside in.
Their kitchens have a center island with large drawers for storage, removing the need for above-counter cabinetry. The only upper cabinets are installed into the appliance wall, completely surrounding them, and without hardware or crown molding, the look is like a seamless piece of wood.
Sleek floating cabinets were used in the baths.
The houses were built by R.W. Bugbee &Associates.
"Both properties had their individual challenges," explained Hoogland on a recent tour. The Lee's is on a hillside, while Schneider's is on a mostly flat acre including land where two arroyos merge. Nothing can be built behind Schneider's house, due to its proximity to a dedicated flood control easement.
"We could only build on a quarter of (the lot). I think we took that negative and made it a positive," Hoogland said.
This is the reason that Schneider's is a two-story house, with the master bedroom, bath, walk-in closet taking up the entire upstairs area.
The Lee's house is at a higher elevation, with the garage underneath a guest suite with its own exterior entrance. It includes a workspace, bedroom, full bath, mini-kitchen and counter-height pet shower.
The Lee house includes a master bedroom, bath and walk-in closet, a smaller office/guest room, powder room and open great room with a porch wrapping around three quarters of it. The combined square footage is approximately 3,300.
Hoogland designed the master bedroom to take advantage of a notched view to the east.
"We're morning people, and if you have a really pretty sunrise, that's a real motivation to get your butt up and into the other room" to enjoy sunlight hitting the red rocks of Mount Wilson, visible from the living room, said Scott Lee,.
The baths feature white concrete slab sinks that slope back toward a narrow horizontal slit for drainage, and the master bath has a vertical, Japanese-style soaker tub.
A piece of mesquite serves as a floating shelf wrapping from the foyer to the dining area. Scott Lee selected the wood from the shop of a local artisan and it just naturally bent to fit the corner without any cuts necessary.
The couple moved in just before last Thanksgiving, and conveniently their engineer son was on hand to assemble their treasured, circa-1970 Danish modern teak platform bed.
"You think Ikea's bad … it was really hard," Scott Lee recalled.
Schneider was living in a Summerlin house, but once construction started on his dream home, he bought another home in Blue Diamond, because "I really enjoy mountain biking and I was spending all my weekends here, he said. "It's a great community. I really enjoy the small town life."
Now he rents the other house to his son, who had expressed little interest in the area, "but he came up here and liked it so much he took the small house. Now we're neighbors and it's fantastic," Schneider said.
Of Schneider's home Hoogland said "the design really is three boxes converging. We thought of them as individual lenses, and each is focused on a different view."
One box is focused on Fossil Mountain; another views the bluff behind the deck, and, from the second story, Rainbow Mountain and Mount Wilson; the third faces the Red Rock escarpment.
The plan required large rocks to be arranged around the base of the house, engineered to surpass a theoretical "100-year flood line" water level, should one occur. The corners of the house come up against this line, and the shade structure is cantilevered out to accommodate this. "Our challenge was to maximize the building but minimize its impact against that flood line."
The exterior street entrance opens into a courtyard with access to a bonus hobby room. Schneider uses it for storing and repairing his mountain bikes. It also allows his cats to enter and exit their private "catio."
An oversized, pivoting steel-and-glass door frames the main entry, with a modern chrome and glass light fixture illuminating a custom wall graphic of Mars' surface. Two bedrooms and a full bath are on the first floor, plus kitchen and living areas with a 20-foot ceiling.
The master bedroom overlooks and is partly open to the living room.
The kitchen counters are made from labradorite, a crystal. The center island top is oak, with unusual visible interlocking joints on the corners.
Disappearing door walls open up the back of the house, exposing a rocky bluff where Schneider can just get out on a bike and play for hours.
An outdoor deck made of maintenance-free caramelized ash wood supports a barbecue, fire pit and endless-exercise swimming pool with spa.
Five ceramic planters with green vines form an espalier. Bordering the side and front of the home, a gabion wire-and-rock structure provides shade.
The master bed is oriented to a vibrant morning view of Rainbow Mountain and Mount Wilson, and Schneider makes frequent use of a deck built off the room. While the bedroom isn't flooded with morning sun, it does cast a distinct light on the rocks behind the home that is very appealing, he said.
"It's just a beautiful little ballet that happens every morning, just for me, thanks to C.J.," Schneider said.