Buyer pays $36M for land to build Summit Club estate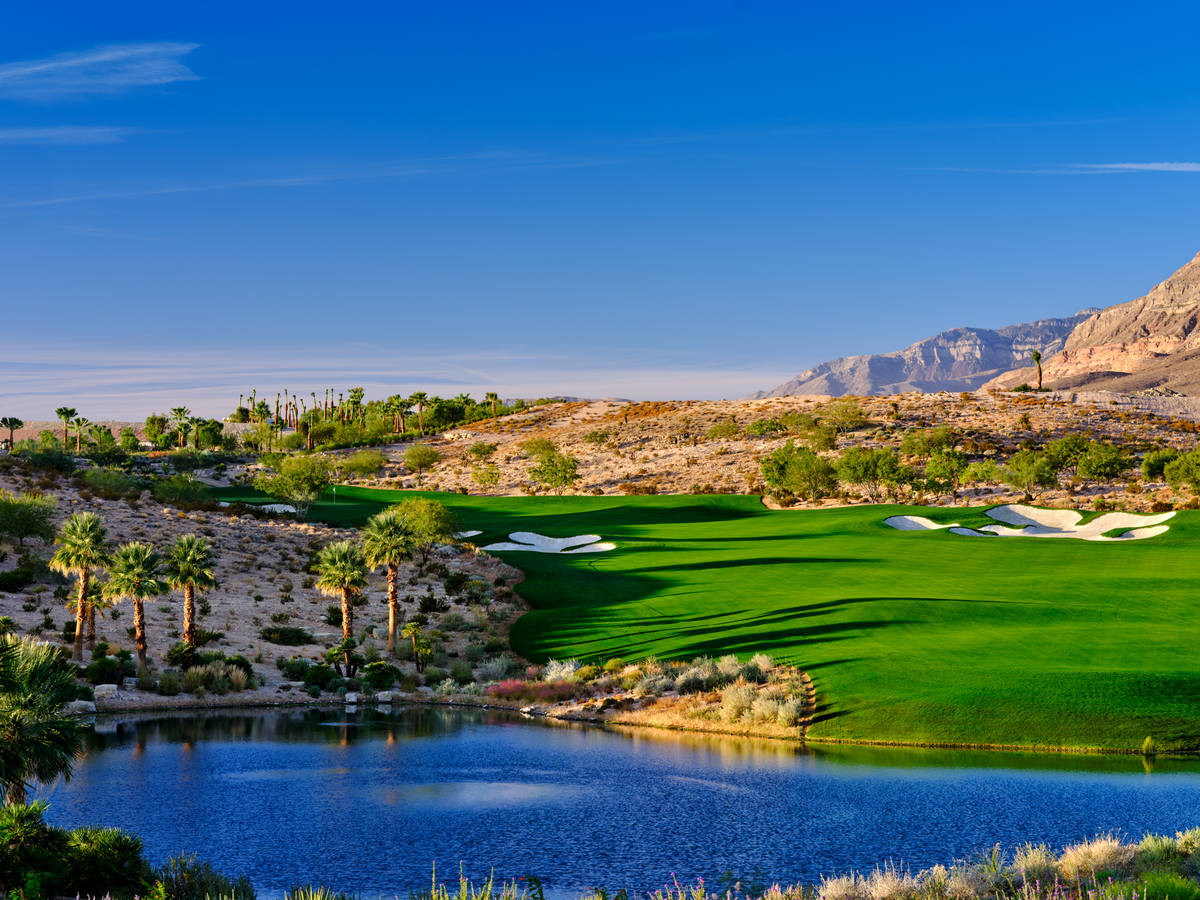 A wealthy buyer with ties to California paid a record $36 million for 4.47 acres to build an estate in the Summit Club.
The sale of vacant land, which involved the acquisition of four separate parcels, even blew away the $25 million paid in June for a new home in MacDonald Highlands in Henderson. Real Estate Millions reported the buyer of that home was Anthony Hsieh, the billionaire founder of LoanDepot. Kristen Routh-Silberman of Synergy Sotheby's International Realty was the Realtor representing the buyer and seller.
The Summit Club lot purchases closed June 15, capping off a momentus month in Las Vegas luxury real estate history.
Three of the four lots were sold by the Discovery Land Co., the developer of the 555-acre Summit Club along with the Howard Hughes Corp., the developer of Summerlin. Those three lots totalled 3.7 acres and $32.25 million, according to Clark County property records.
The buyer is listed as Into the Sunlight LLC, which is registered in California and Nevada with an address listed to a Palo Alto tax firm.
The fourth lot measured 0.77 acres and was bought by Into the Sunlight LLC for $3.75 million. The seller was listed as KAHO 21 LLC, according to Clark County property records.
The Summit said it doesn't comment on its transactions. Luxury residential Realtor Ivan Sher with Berkshire Hathaway HomeServices, Nevada Properties, said he's never heard of someone paying that much for lots to build their own home. He speculated it's a billionaire.
"That's a record," Sher said. "For the last 30 years, $17.5 was the highest price someone paid for home and land. Now, we have $25 million for a home. This is $36 million for land. That's incredible. They would have to be abillionaire and very focused on making Las Vegas a primary residence."