California town for sale for $5 million — PHOTOS
January 30, 2016 - 7:02 am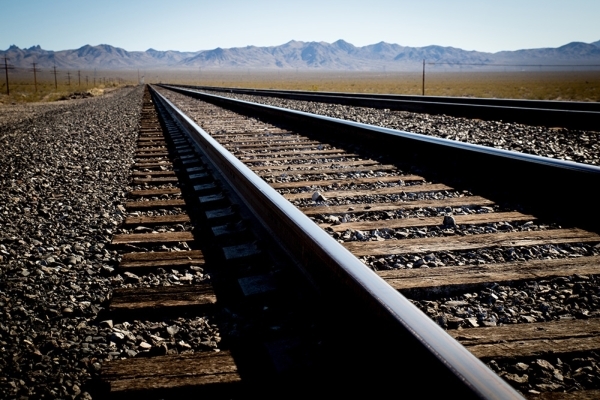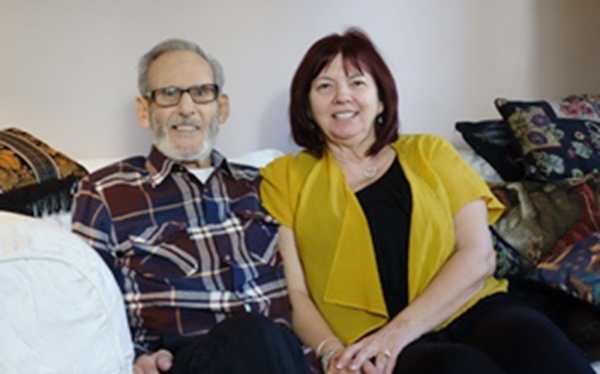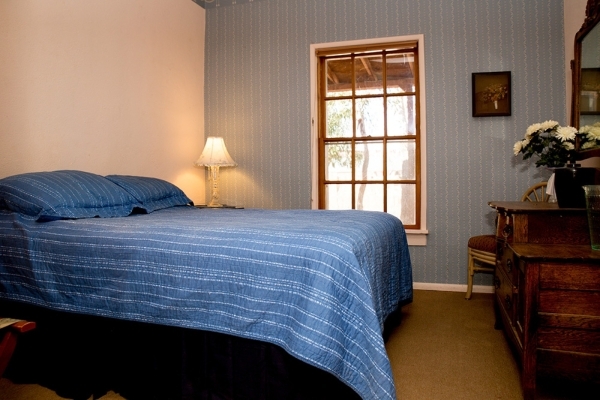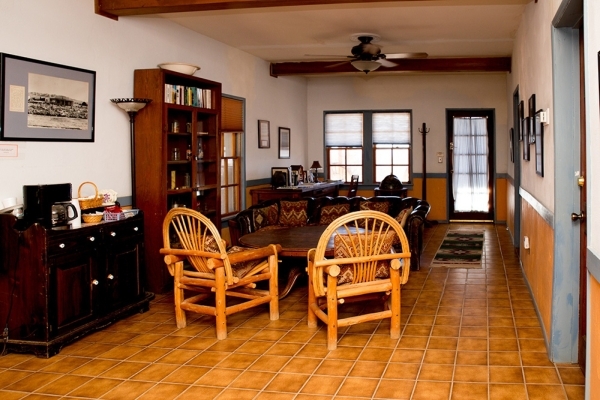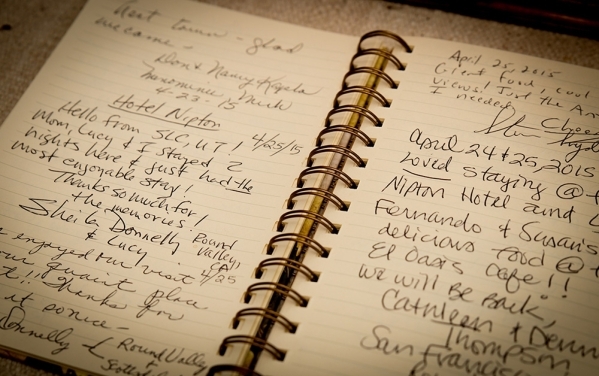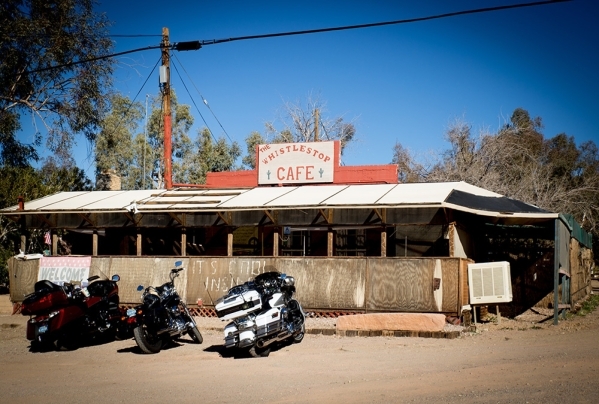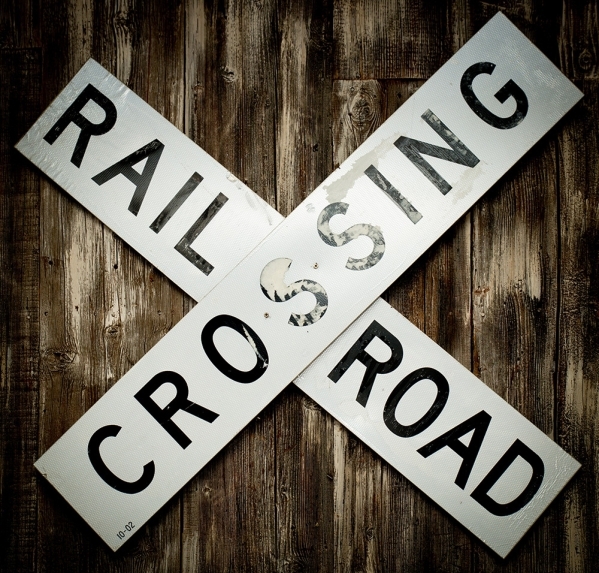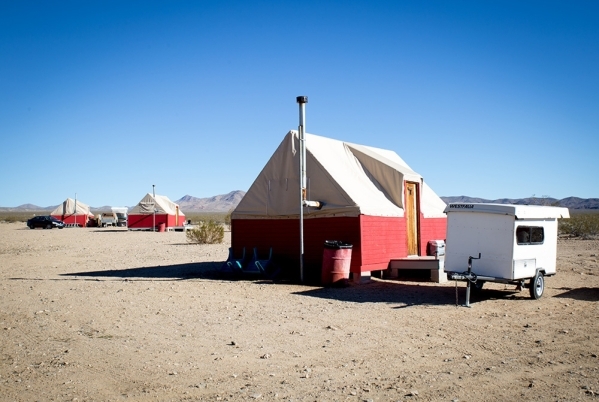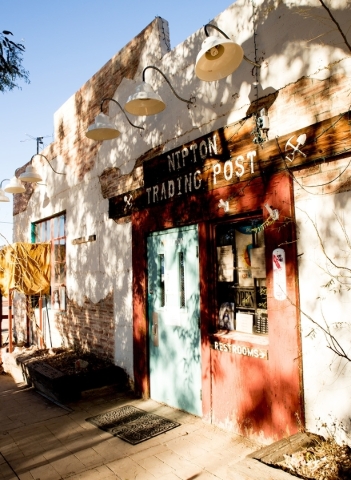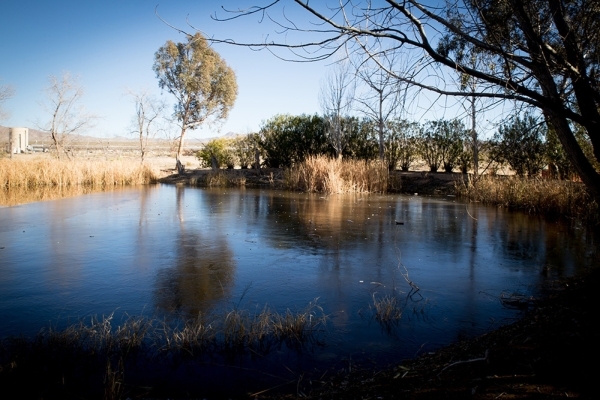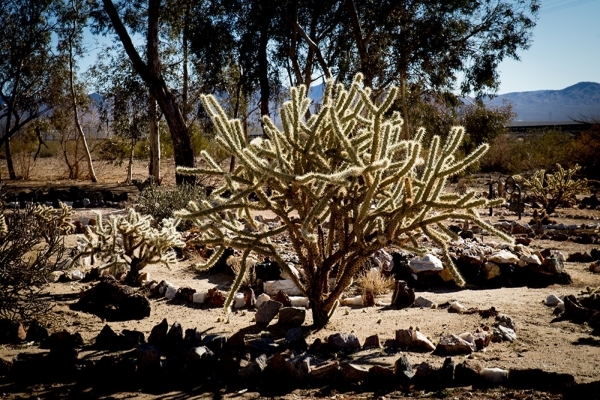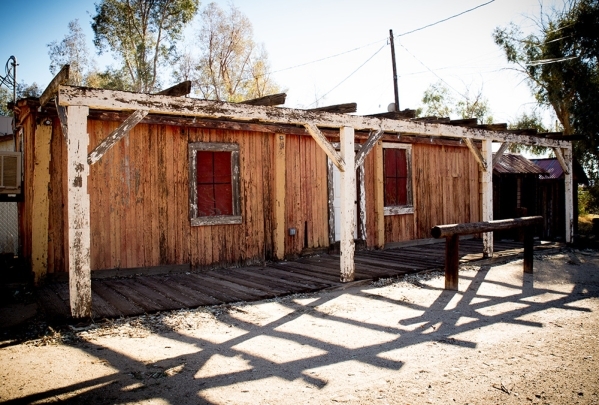 For those willing to venture off Interstate 15 at exit 286 and travel 10 miles south, the village of Nipton, California, offers these rewards: peace and quiet, sunshine, sweet water and history dating to the nineteen century.
If you really like it, you can make it your own. Literally. The 80-acre town is for sale for $5 million dollars.
What does it even mean to buy a town? Private ownership of an entire, official town is a rarity.
"It's sort of like buying a business, said Tony Castrignano, owner/broker of Sky Mesa Realty, who represents the owners and is also their neighbor.
"There's two aspects to it. The land, which is worth X amount of dollars per acre. Then you have the businesses, and they generate income, so when we evaluated the sale price, we took that into consideration. Believe it or not, this town generates a couple of hundred thousand dollars a year in profit."
The price includes abundant water, a photovoltaic solar array, a general store, hotel, recreational vehicle park, campgrounds, schoolhouse and two small houses.
"There are many profit centers generating income," Castrignano said. "I've been doing this 35 years, never had an opportunity to sell an entire town. It's exciting."
Nipton attracted the interest of current owner Gerald Freeman in the 1950s when as a geologist based in Los Angeles, he mined the area. Part of the Ivanpah Valley, it sits at the northeast entrance to the Mojave National Preserve, so-designated by Congress in 1994. Before that, miners routinely plied the area for gold, silver and other minerals.
"I always felt comfortable in the desert where I had a lot of space. … Los Angeles was becoming too costly and too crowded," Freeman said.
In 1984, he made an offer to buy it, but he declined to say how much; but a 2011 Los Angeles Times article reported the price as $200,000. Over the years, Freeman and his wife, Roxanne Lang, said they have invested more than $1 million dollars in the property.
The couple lived there until moving to Green Valley, a Henderson master-planned community, in the early 1990s.
The town is a destination for international travelers seeking the vanishing Old West, and bikers on day trips, campers and others who are not expecting the white-glove treatment. It's the base for the Mojave Death Race, a team relay run held every June through the preserve.
Many plant experiments have been undertaken there, Castrignano said. Most recently a hydroponic herb farm to serve the Las Vegas restaurant market was proposed but didn't get off the ground.
Occasionally, movies have been filmed in or around the area, and the town collects a location fee, as was the case with 1999's "Play It to the Bone," during which stars Antonio Banderas, Woody Harrelson and Lucy Liu stopped in the store, to the delight of the clerk, according to Lang. And during the filming of 1997's "Breakdown," Kurt Russell "was flown in every day by helicopter from Malibu. He signed our guest book," Freeman said.
A potential growth market is housing for people who work at the nearby solar power plant or mine, whose closest other options are Searchlight or Baker. In 2013, BrightSource Energy and Bechtel opened the Ivanpah Solar Electric Generating System on 3,500 acres of Bureau of Land Management land across from Nipton. According to a spokesman, it employs 65 workers.
"There's an acknowledged need for housing from at least San Bernardino," Freeman said.
Some of these workers are regular guests of the Hotel Nipton, which is really more of a bed and breakfast. The adobe structure was built around 1910 and has walls that are a foot thick, helping keep the place cool in the summer. It was restored in 1984.
"Jerry had to do a complete remodel of it to make it livable again," Castrignano said. In the front of the building is a large cactus garden original to the property, plus eucalyptus trees and grape vines winding up the posts of the wraparound porch.
The lobby walls are lined with historical photos. It features fans and wood beams across the ceiling, a steamer trunk and antique cabinets filled with artifacts. There is no TV but a collection of books and a comfortably worn tufted leather couch to read them on. Wi-Fi is available.
Instead of a fireplace, there is a big, black wood-burning stove in the center. All of the other structures on the property also have this type of system, plus propane heat.
Along one side are the five very small, modestly furnished rooms where guests stay. Two communal bathrooms are provided with oak-trimmed walls, pedestal sink and shower stall.
The other overnight options are an RV park, plus four "eco-lodges" spread around the grounds with a water hookup, two beds, indoor outdoor carpeting, ceiling fan, swamp cooler and wood-burning stove. Two window flaps provide cross ventilation. Guests can also enjoy an outdoor hot tub and a Quonset hut with laundry facilities and showers.
In late December, Christa Hayes, a repeat guest from the Tucson, Arizona, area was on her second week of staying in one of the eco-lodges. She reportedly "likes to go four-wheeling, find places with old artifacts and look for old mines," all of which are closed up, she said.
In the center of the site is Freeman Hall, a rustic former schoolhouse approximately 20-feet-by-25-feet with a galvanized steel roof, florescent lights in the vaulted ceiling and a pinewood floor. Two toilet stalls with half-size doors are located in the back. No longer in use as a school, the cement-block structure now serves as a meeting facility for groups holding chili cook-offs, art gatherings or other parties.
The newest structures on the grounds, built in the 1960s, have been restored and are offered for limited-term occupancy. The Nippeno House was used by the Freeman family as their home, and the Hermitage House is being used as an artist's studio.
The Whistlestop Café has a captive customer base, but even if it didn't, its burgers are worth stopping by for. The restaurant offers the only onsite television. In the dining room, there are pool table; faux-wood carpeting and tables with checkered cloths.
It has been Freeman's dream to create in Nipton a community rooted in sustainability and organic life.
He touts the value of the property's water supply, which will never run out, he said, because "it's a whole different geologic situation. This is an old Pleistocene lake that gravels down to 5,000 feet below the surface … and it's sweet. To me, it tastes the same as Arrowhead water."
He also invested in a photovoltaic system to generate electricity. Its solar panels, strategically tilted to capture the sun's path, were placed on either side of the highway.
"At the time, it was one of the advanced technologies, Castrignano said. "Since these were built, the technology has gotten even better. But it's not obsolete. It provides up to 45 percent of the power needed in Nipton" with an 80-kilowatt capacity. BrightSources' net solar capacity is 377 megawatts.
A spokesman for the San Francisco Institute of Architecture confirmed they are considering using Nipton as a site for green building construction workshops and possibly more extensive education in sustainable design.
The railroad still comes through several times a day, although any stops in Nipton must be pre-arranged. Castrignano said whoever buys it should "triple the size of the RV Park, expand the campgrounds and create a (Sedona-style) village setting with an expanded restaurant and gift shop. And there's a dry lake here where they could windsurf."
He also ventured that it could be a base for a desert exploratory trip company.
"People could come here, spend the day, and return for dinner … I would probably take maybe a third of the land and expand the solar field. With more solar, it could be a 100 percent off the grid, and he could sell power back because this power line here is Southern California Edison's main power line. That's why BrightSource is here."
Managing and developing the site is no longer feasible for Freeman, who is now 83 and in declining heath, Lang said. "We don't have anybody to take it over. It's been a passion and a love for him, but we have to let go. There's so much that can be done. Someone needs to come in with a lot of energy. It is such a special place."
The couple hopes to sell it to "someone who's committed to sustainability of the human race," Freeman said, and that any changes "would have to be in line with U.S. Park Service guidelines for gateway communities," although this last part is his wish, not a mandate. One option he would not agree to would be turning it into a theme park.
NIPTON TIMELINE
Late 19th century: Two separate wagon trains crossed in the Ivanpah Valley. S.D. Karns arrived about the same time looking for gold. It is believed on Jan. 1, 1900, he and some associates staked a claim, which was named Nippeno.
1905: A railroad connecting Salt Lake City to Los Angeles was completed in the winter of 1904/1905, which passed immediately by the crossroad and Nippeno Camp. Sen. William Clark of Nevda was instrumental in this.
1909: Karns died in Nipton.
1910: Several rail lines were merged into the Union Pacific Railroad System, and the name of the crossroads community was changed to Nipton. A stage coach line from Searchlight was established to carry passengers and freight to Nipton and the rail-head.
1930-1933: Nipton schoolhouse built.
1940: President Roosevelt signed papers transferring title of Nipton site to Harry Trehearne on April 10 under the Homestead Act. It stays in the family's hands until 1956.
1956-1984: Nipton property passes into the stewardship of six owners.
1984: Freeman family (d.b.a. Provident Corp.) takes possession of the Nipton townsite. Escrow closed January 1985.
1986: Hotel Nipton, bed and breakfast inn opens for business in May. Nippeno House remodeling is completed in July to serve as primary residence for Freeman family.
1989: Nipton trading post starts selling California lottery tickets.
1994: Congress passes the Mojave National Preserve Act, which sets up Nipton as its defacto northern gateway.
1998: First of four ecolodge tented cabins is erected onsite.
2010: Nipton solar plant is brought online.
2015: Freeman family puts Nipton on real estate market for $5 million dollars.