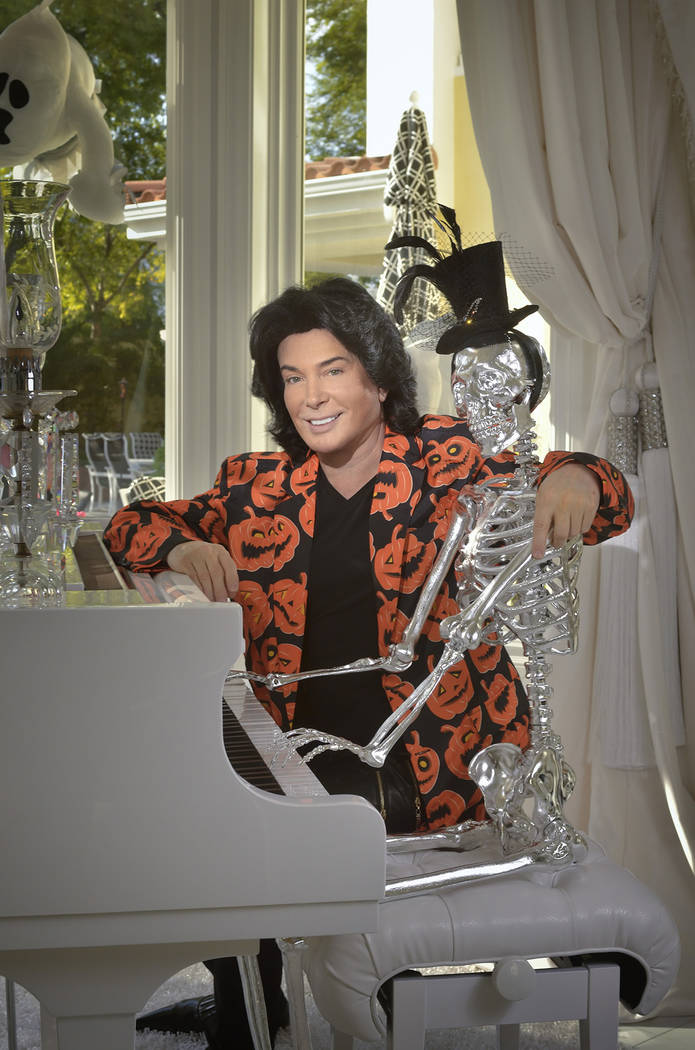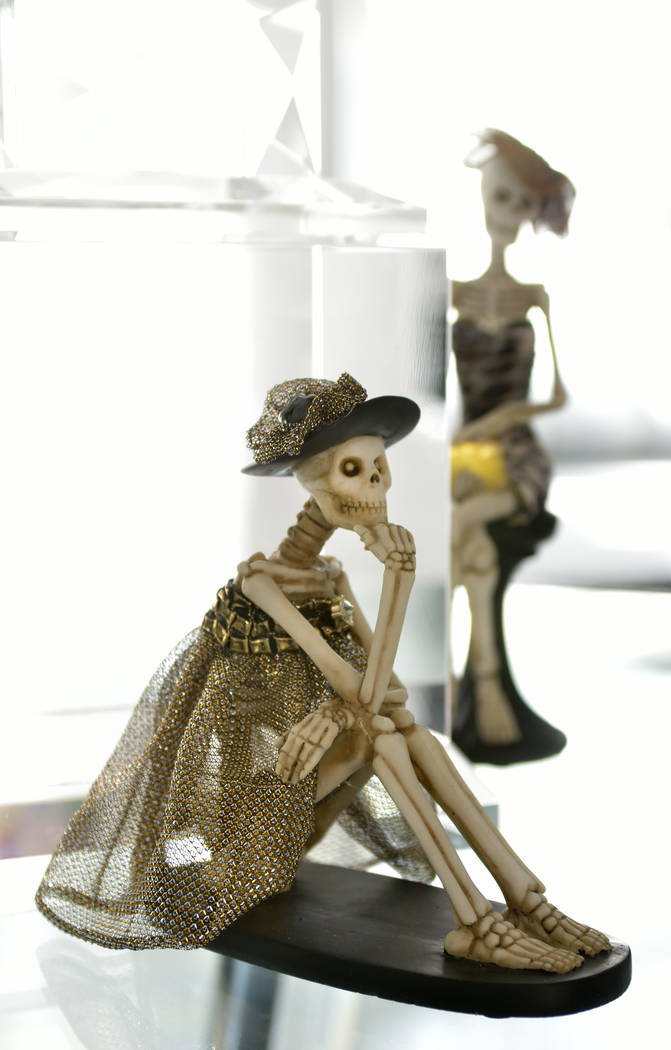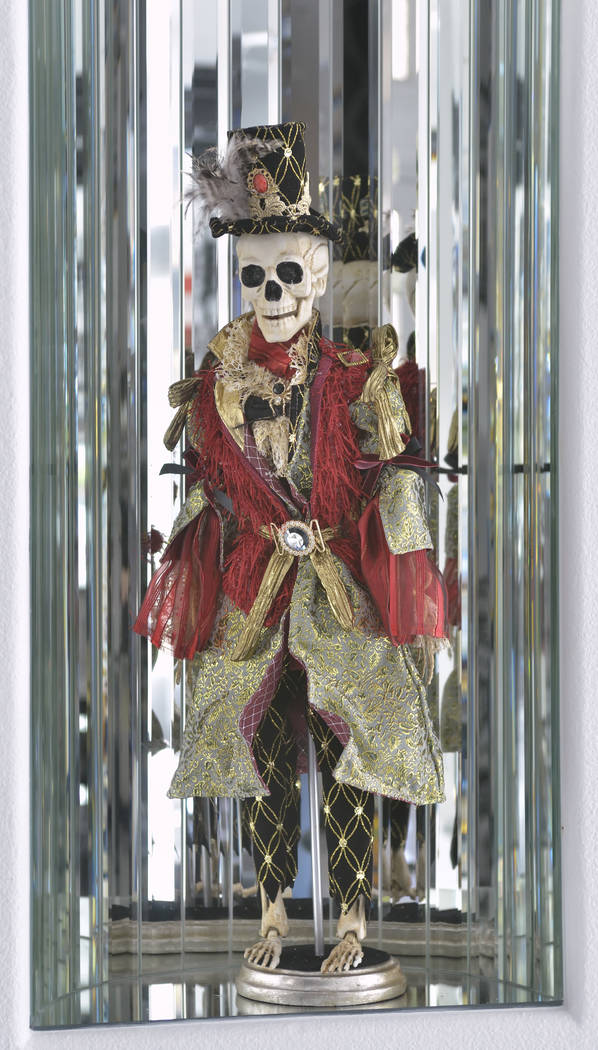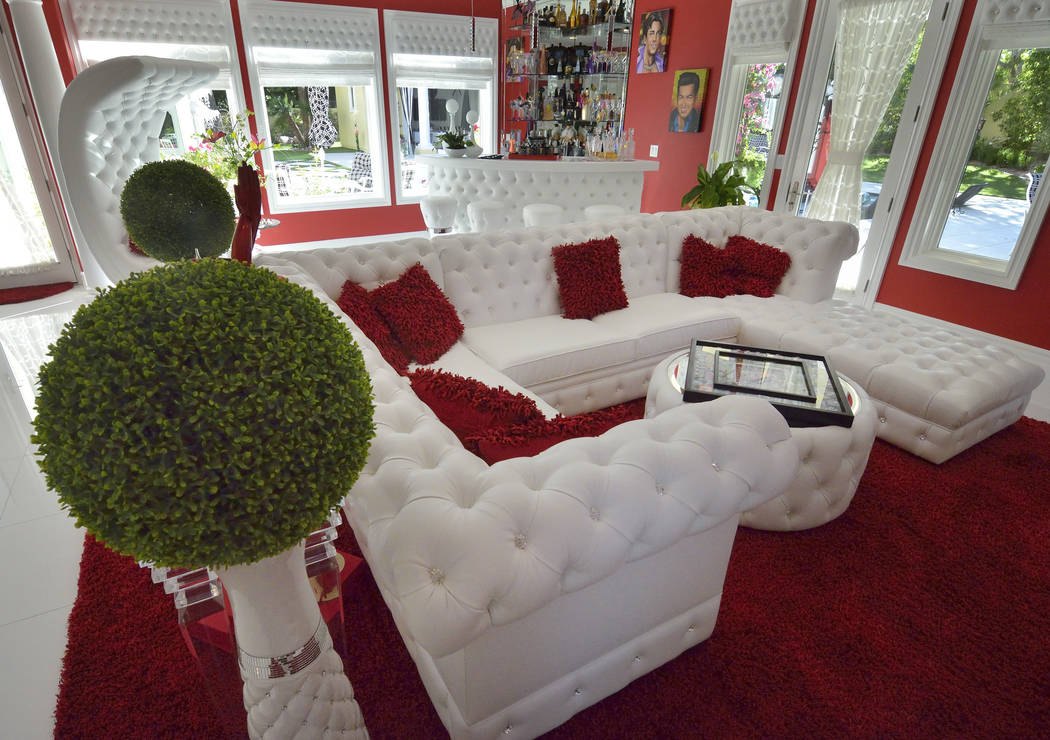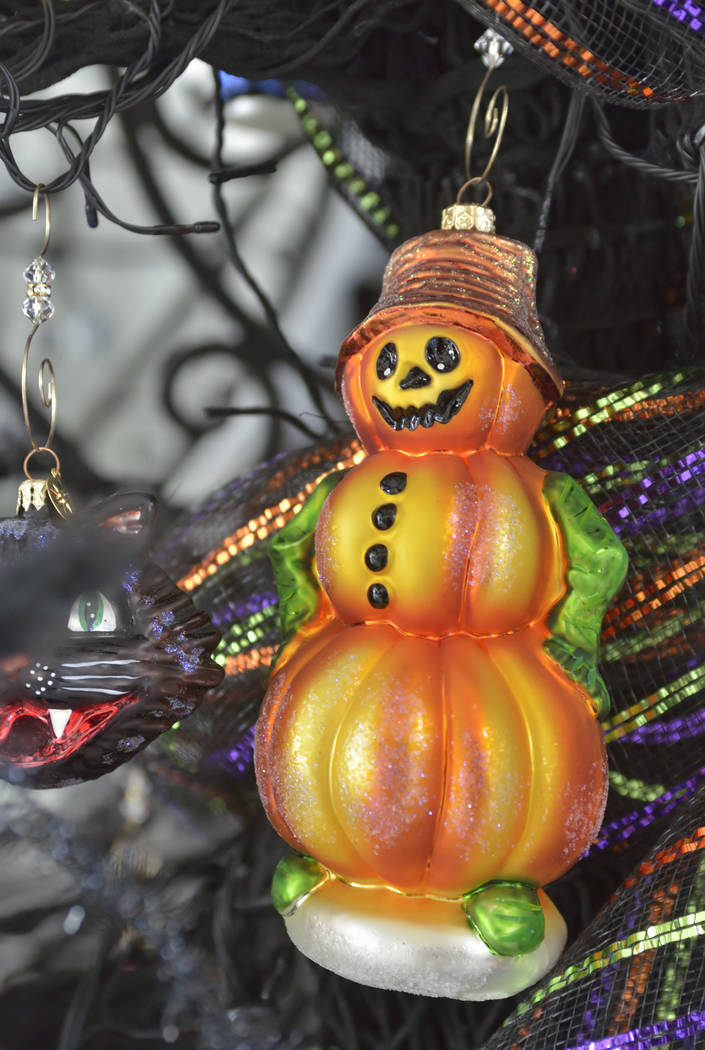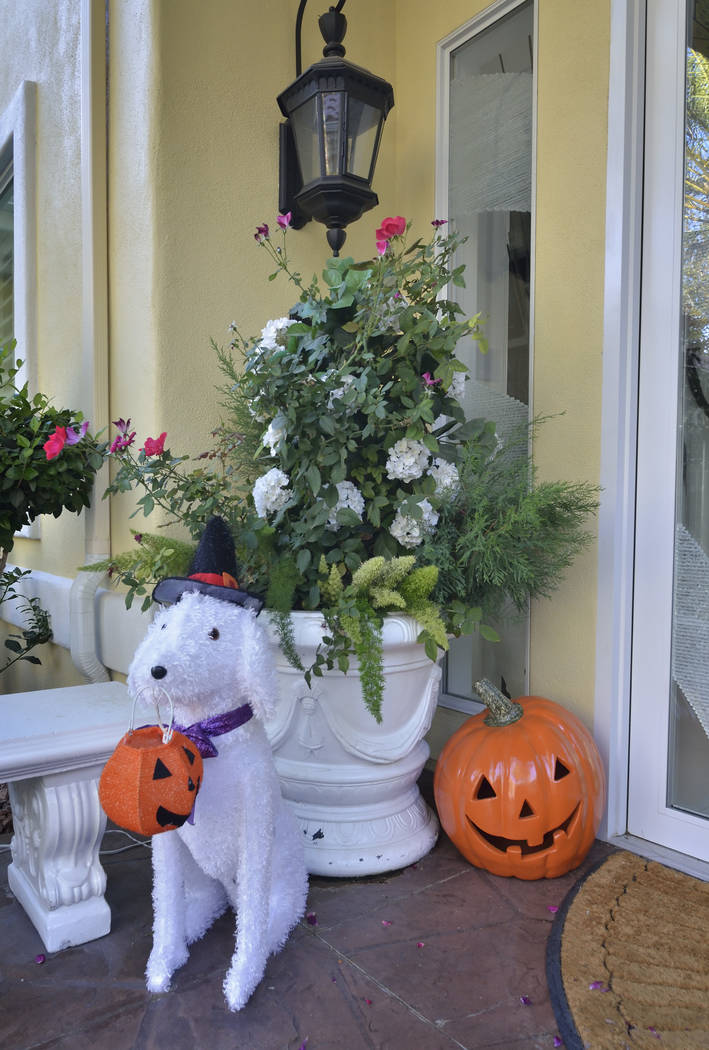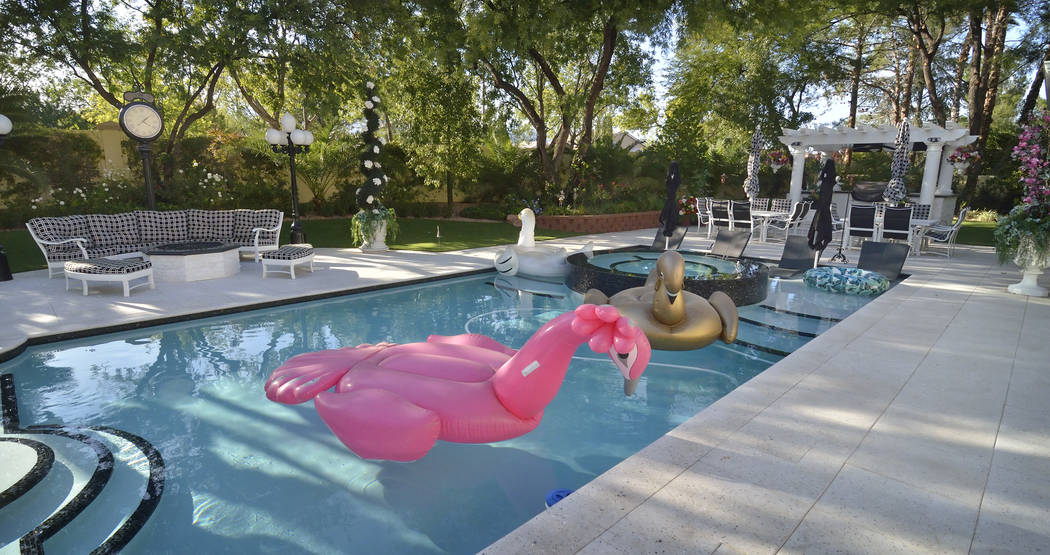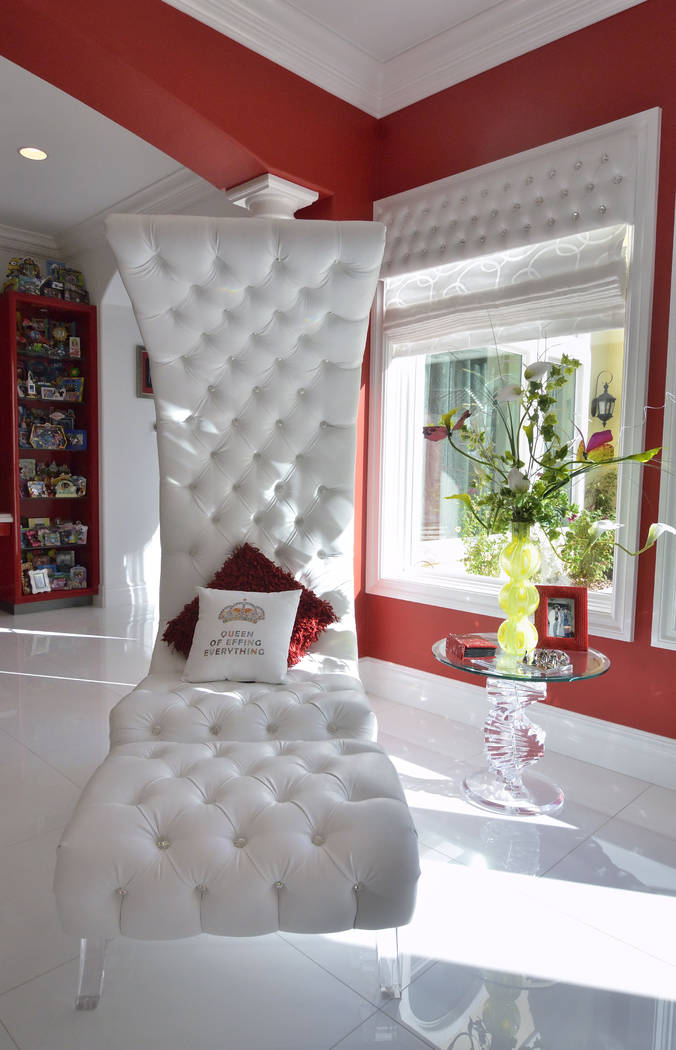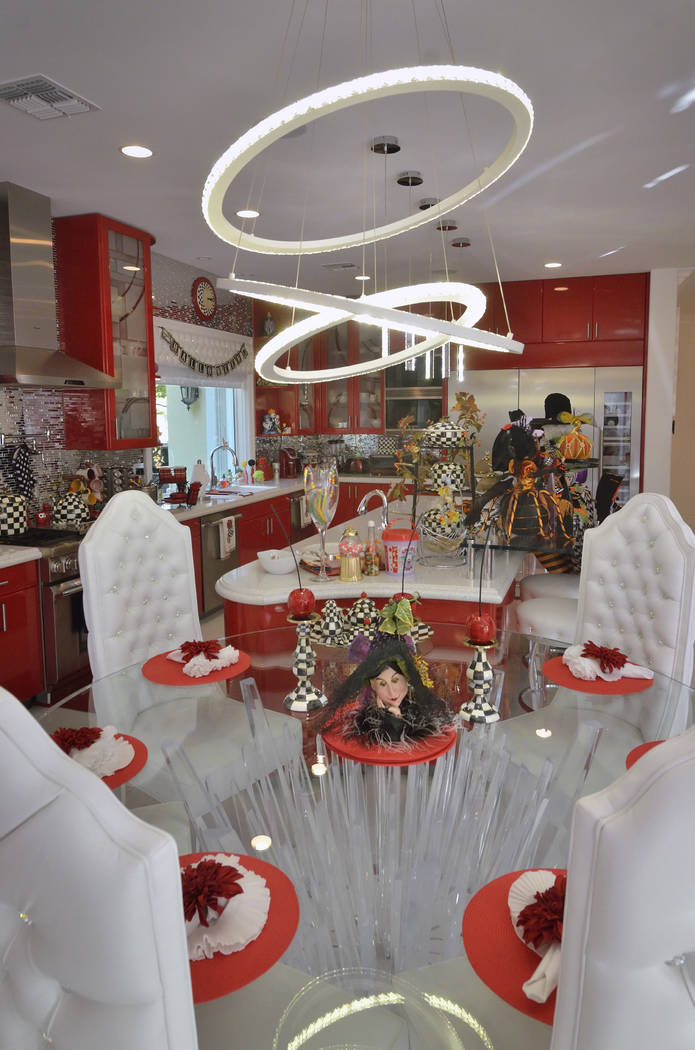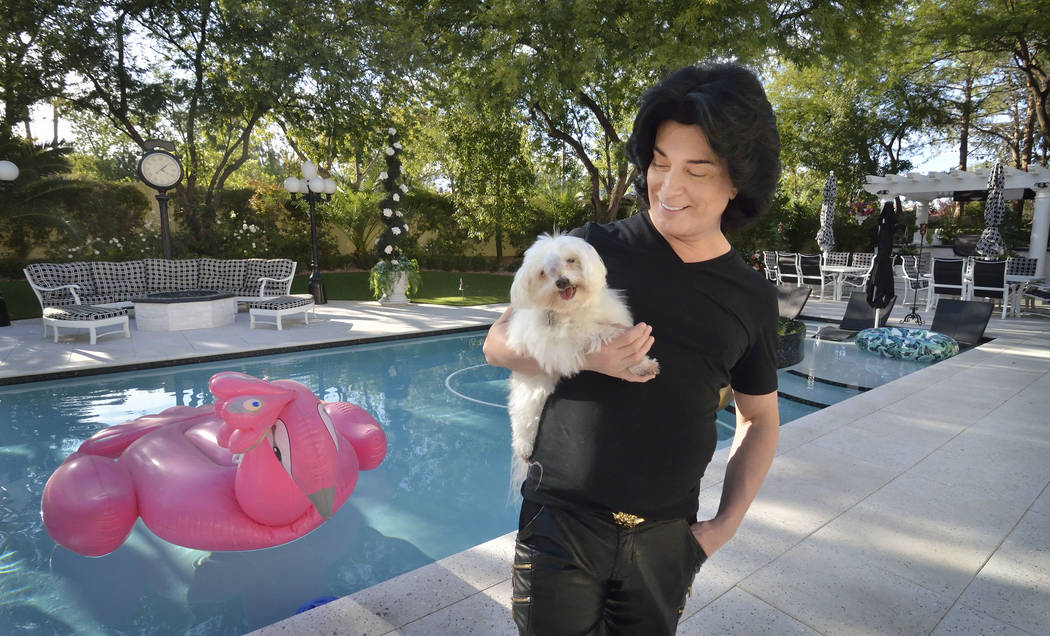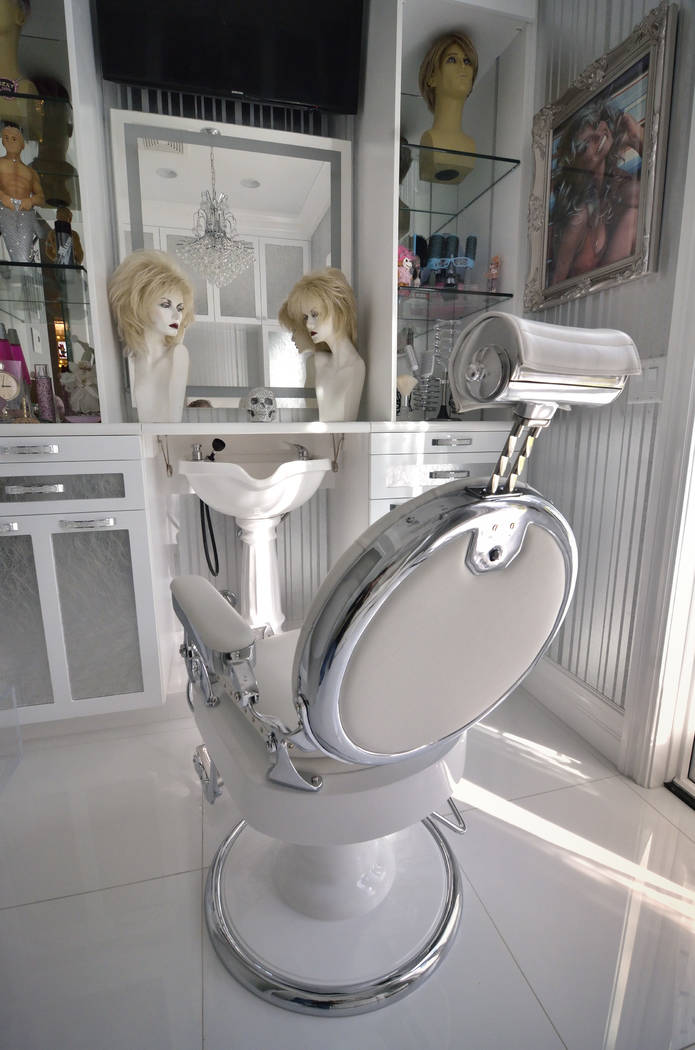 Entertainer Frank Marino never thought keeping up with the Joneses would be on his to-do list. The legendary Las Vegas female impersonator and star of "Frank Marino's Divas Las Vegas" at the Linq has always had flair to spare and plenty of devoted fans. But since buying a home in Summerlin, come Halloween, he has to pull out all the stops.
Eagle Hills, the guard-gated community where he lives, apparently sets a high benchmark for Halloween swag, according to everybody's favorite drag queen. "I had to really up my game. You see food trucks, and Ben and Jerry's ice cream trucks; you see full candy stores. One lady was giving out five dollar bills. … I circled twice!"
In 2014, Marino and his partner, Alex Schechter, vice president of SPI Entertainment, purchased their two-story, five-bedroom home for $1.7 million dollars, then spent $4 million remodeling it. Taking it down almost to the studs, they added a family room, salon and theater, expanded the master bedroom and the pool house and converted some bedrooms for other uses.
Like many of their neighbors, they host an annual Halloween party. Each home is allowed no more than 50 guests, Marino explains,"because everybody's families come, and these people around me apparently have a lot of money."
This year, their theme is diva jewelry, Marino said. "All the candy we give out is going to be the diamond rings with lollipops, and the necklaces you bite off, and bracelets. It's going to be all about jewelry this season."
Decorating for the holiday begins at the front of their mellow-yellow, 15,000-square-foot house with its English, all-white rose garden entry courtyard.
Marino and Schechter carefully selected everything.
"All our Halloween stuff is that happy Halloween stuff," he said. "It's not that gloomy, bloody Halloween stuff, you know. It's like the fun, uplifting kind of Halloween."
Their newest acquisition is a silver skeleton named Mr. Bone-Jangles, which is perched on the bench of his white grand piano. "He's very talented, and I'm really excited to have him, because the one thing that works out well is that he matches everything else."
Near the front door they've assembled a Halloween tree of sorts, with a colorful ribbon woven around night critters.
Boo-Breakers (ghosts crashing through the glass) are mounted both inside and outside the windows near Mr. Bone-Jangles, and some nattily dressed skeleton dolls are on display in the hall niches.
Marino has been collecting holiday decor for many years, yet everything is neatly organized and put away. He collects Disney memorabilia, much of it on display in the home theater they added as part of the remodel. It's a well-planned room with details like Oscar statue replicas, "Disney gold" paint trim, a gold-speckled ceiling, gold sheer curtains and black velvet tufted walls with amber stones.
Marino's other main collection is pictures of Diana Ross, (including an original by Al Hirschfeld), which he places unobtrusively throughout his home.
"If I was poor, I'd be a hoarder, but since I'm rich, I guess I'm an eccentric," he said jokingly.
Halloween decor notwithstanding, the house, built in 1994, is a showstopper that Marino takes all the credit for.
"We talked to two interior decorators, who had their own designs in mind," he explained.
But this Las Vegas headliner had his own ideas firmly in mind and was primarily "hiring them for their discount," he said with a wink.
The whole house is white, feathered with black, silver and splashes of red throughout. Subtle contrasting patterns in wall covering and rugs add interest and texture. The white kitchen, with its Lucite under-lit table, is spiced up by Ferrari red cabinetry and a three-ring crystal chandelier that adds bling. It flows into the newly added family room, also white-on-white with red accents.
Many custom pieces unify the family room and kitchen and add vintage Vegas glamour. The furniture is white leather tufted with large rhinestones, as are the planters, bar front and the window tops. Even the doggie door has a rhinestone topper and tasseled curtains.
The duo entertains so much that they ended up converting a downstairs bedroom into a storage/wrapping room, which gave them a second powder room. Marino is a teetotaler, though, and their wine refrigerator holds his Voss water bottles.
"I don't drink, so I didn't know that 'top shelf' really meant that's where you put the expensive liquor. So I had all my alcoholic friends come over and show me what goes where," he recalls of setting up their bar.
Marino's first rented home when he moved to the area was a condo in Sunrise Villas 8, on the southeast side of town, which he says he loved. Then he moved to the Lakes for 30 years before being seduced by his current home's mature landscaping and oversized yard.
"It's very hard to find a big house in Las Vegas now without somebody behind you peering down into your backyard," he said. "It kind of reminds of where I grew up in Long Island."
After two years living in the home — the remodel took one year — Marino says he's still getting to know the neighborhood businesses. But he's glad that he added an in-home salon, theater and dog grooming station so he no longer has to travel for these services "because being in show business, you're always on the go."
And he's getting acquainted with his neighbors as well.
"They found out I moved in; word of mouth spread. It's one of those cliquey neighborhoods, but I like that. Everybody watches out for one another. Halloween becomes our big thing together, where everyone is outside, all the parents doing things for all the different kids. I like the community. It's 159 homes and it's a community where everybody does watch out for each other."
And what does a guy who dresses up in costumes every night do for Halloween? In Marino's case, he dons a superhero costume: the Riddler, never Wonder Woman.
"I never do a female because every night I have to get in drag to do the "Diva" show, so the one thing I refuse to do is put on a female costume," he said. "That would make it work."
This week, The "Diva" show will shake up the closing numbers, with the cast doing their impersonations in Halloween-themed situations for a change of pace.
"It makes it really fun for them as well," Marino said.