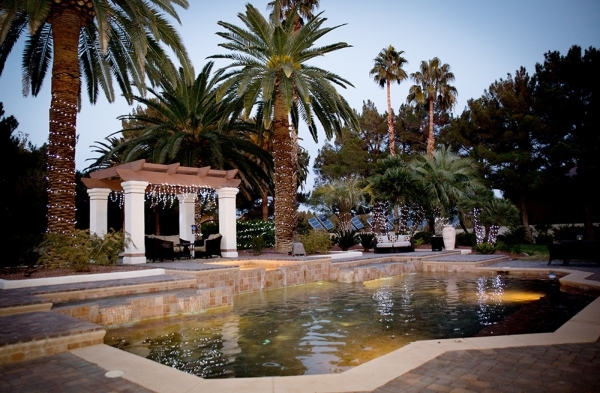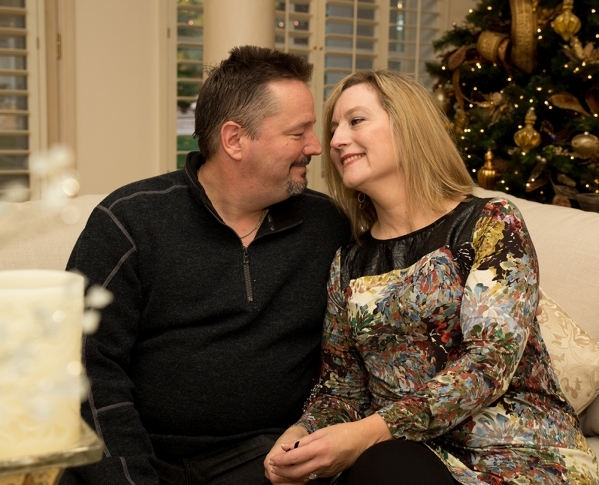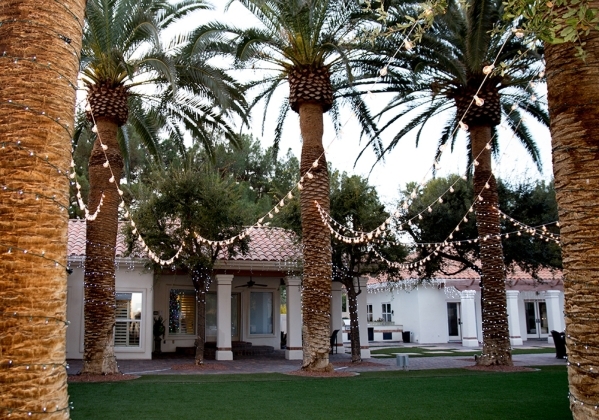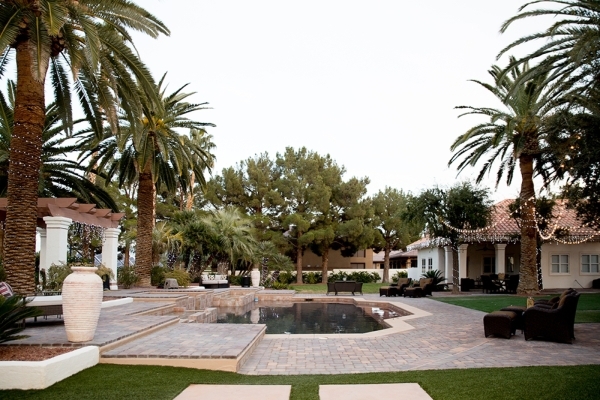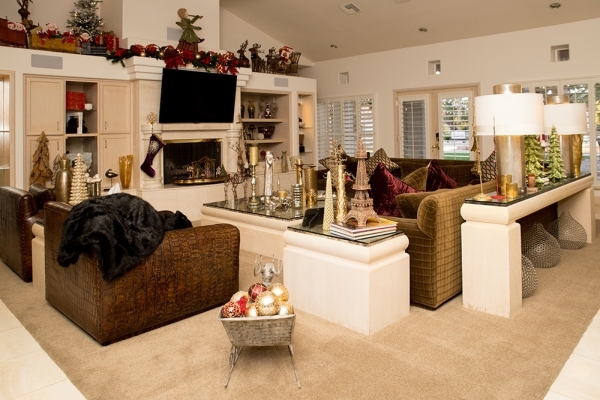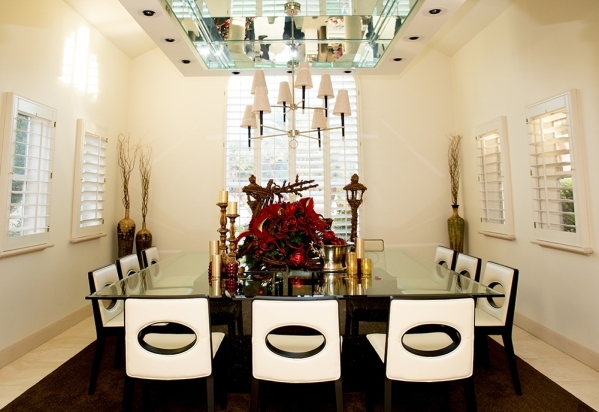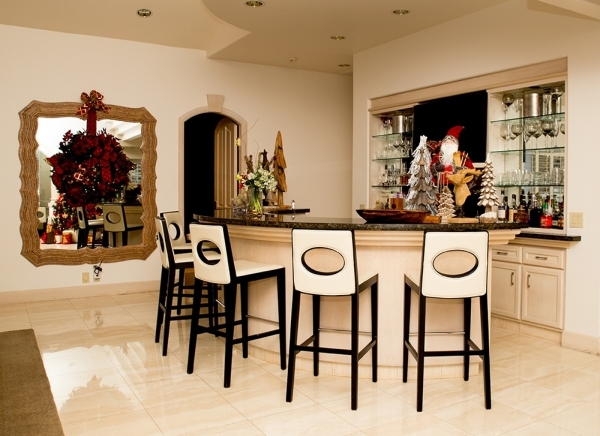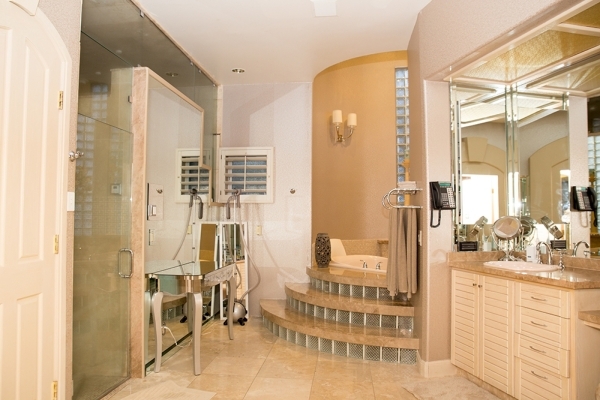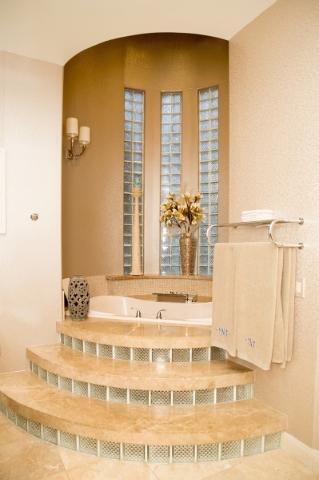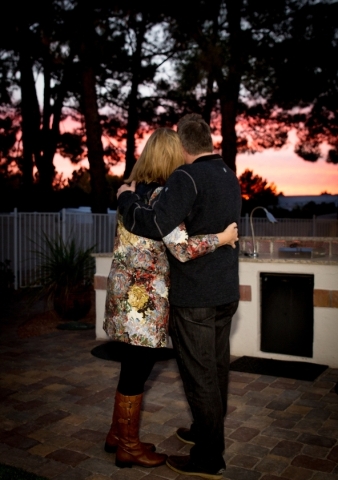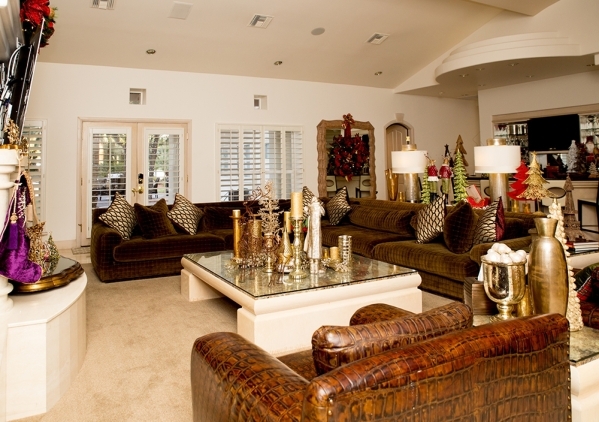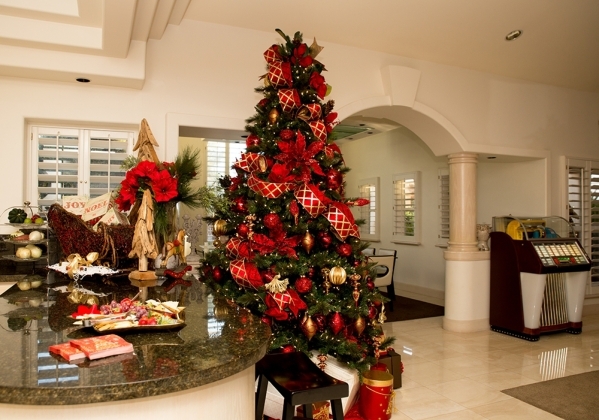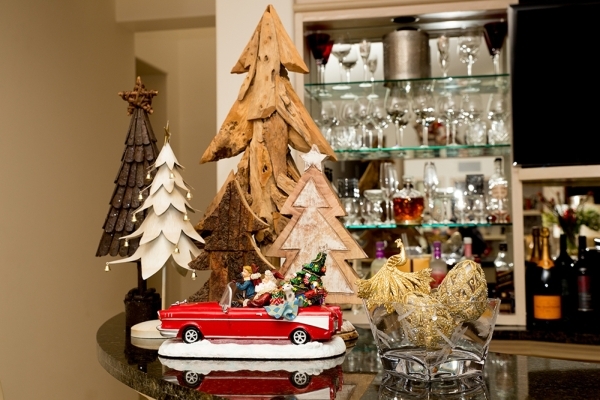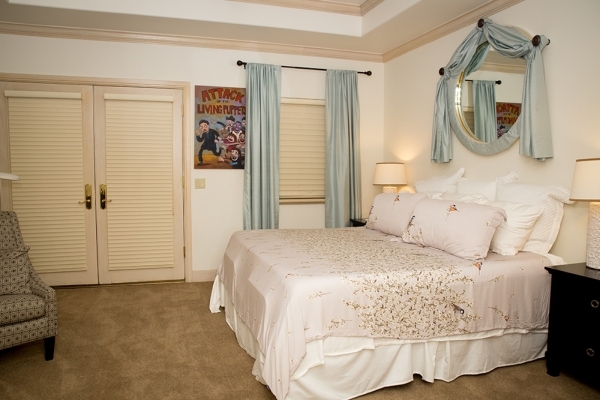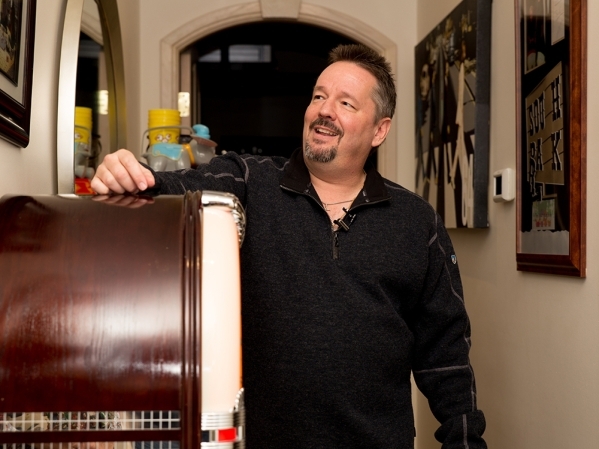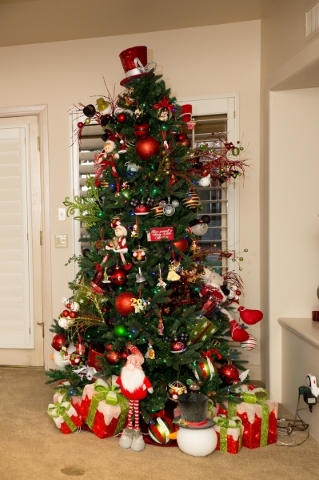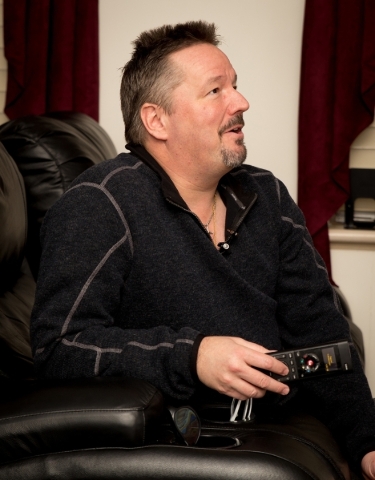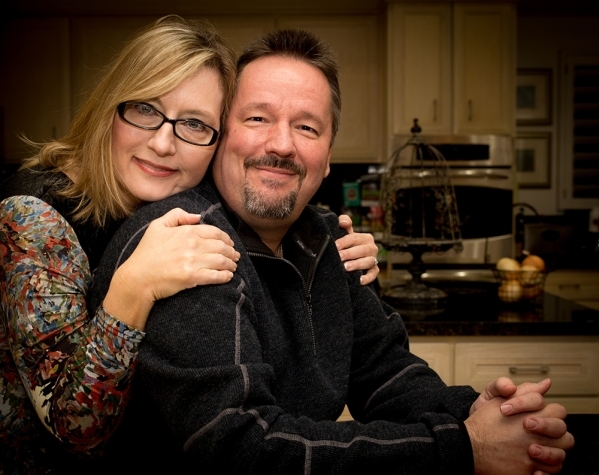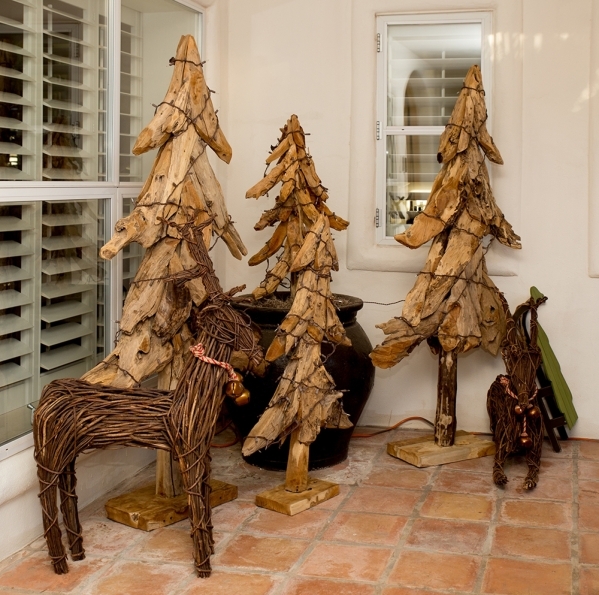 When it comes to picking out a great place to call home, Terry Fator is no dummy.
The singing ventriloquist and The Mirage headliner found his dream home in 2012, about five years after winning "America's Got Talent."
"I leased for several years, moving from place to place, but when I walked into this place, just like that, I knew 'this is it. This is my house,'" he said.
The elegant, single-story Mediterranean-style home is behind two wrought-iron gates. Beyond that lies a beautiful array of palm trees, waterfalls and a Spanish-tiled entry.
"It has a great foundation. It was very well-built," Fator said. "There are some things I had to replace, but the house is a really fantastic place."
Fator could easily have chosen to buy in a newer, larger and gated community. After leasing homes for several years in The Ridges, Summerlin North and Turnberry Towers, he said he knew he wanted something with more history and individuality.
He explained his reasons for forgoing a gated community.
"I wanted to live in a place like this in an older Vegas area. I really did not want to be in an HOA (homeowners association) because I am Mr. Christmas! The day after Halloween, my Christmas decorations go up. I tried that in The Ridges, and they made me turn all my lights off until after Thanksgiving."
He also announces during his Mirage performances that it is specifically "a Christmas show, not a holiday show."
The southeast Las Vegas neighborhood is home to several horse communities like Sierra Vista Ranchos and The Equestrian Estates, and to prominent Las Vegans including Treasure Island owner Phil Ruffin, from whom Fator purchased the home.
"We love living in this neighborhood. It's really cool," he said.
"There are a lot of celebrities living in this area. Wayne Newton lives right behind us … and I chased about 20 of his peacocks out of the yard a few days ago."
It is just minutes from the Strip, airport and the county's largest park.
"I think Sunset Park is such a cool place to go, too," Fator said. "Angie and I will walk around the lake. It's such a beautiful, relaxing place … a little bit of country right here in the middle of the city."
Fator and his wife, Angie Fiore, who married Nov. 28, invited Real Estate Millions to tour their beautifully decorated home just after Thanksgiving, and not surprisingly, it looks like a New York department store window display. He fully credits his wife for transforming the house into the holiday showcase it is.
"It's gorgeous. I've never had a more beautiful home in my life," he said.
The yard is well-lit, and wreaths hang on the doors. A life-size St. Nicholas greets visitors at the front door. Christmas carols play automatically from a piano in the living room, and a jukebox is stocked with about 80 different holiday-themed tunes. The house holds three different Christmas trees, including one in the master bedroom with a Disney theme.
They live alone. His puppets have their own digs in The Mirage but are occasionally invited over for work-related activities.
The rest of the year, the other activity in the home is entertainment, both active and passive.
The couple hosted 60 people around their half-acre backyard for a Thanksgiving dinner arranged by Angie, who is a Dallas caterer.
There is artificial and real grass in the backyard and plenty of room for a 30-foot pool, spa, outdoor kitchen and patio seating.
One of the four bedrooms has been converted into a home theater, with red swag window topper curtains around a huge 3-D screen and reclining theater seating for eight, plus large bean bag chairs for the visiting children. It is equipped with Nintendo, Wii, Xbox and Dolby surround-sound.
Almost every room is equipped with Kaleidescape, a service which allows any of approximately 1,800 movie titles to be viewed from those rooms.
"I love media and television, and everything is high-definition. Almost every TV in the house, but one (has) 4-K (resolution)," Fator said.
His wife is OK with that. "He's got to have his decompression time," she said.
Like most mature adults who merge two households, they are slowly figuring out how to blend their furnishings. She is fond of antiques and is slowly unpacking hers and putting them on display. He hangs his show biz memorabilia mainly in the hall where the guest bedrooms are located, including a cell from a Disney cartoon, "New York Weenie," for which he did three voices; and framed art by Steven Kaufman, and Trey Parker and Matt Stone of "South Park" fame.
A three-car garage provides storage for Fator's Tesla when the self-driving car is not safely delivering him somewhere.
By today's standards, with homes growing exponentially as we accumulate more belongings, this one might be considered on the small side. The kitchen is not as large and centrally focused as of those in many new luxury homes, but that didn't stop Angie from hosting a large party this summer.
"I catered Terry's birthday party for about 100 people, out of this kitchen. Believe it or not, it's pretty well-equipped," she said. "It could have some updates, and we've talked about it and might tackle that next year. But it's nice and functional."
When he bought the house, the previous owner had just remodeled, including replacing the large white columns that ground the main rooms and modernizing the kitchen, Fator said, "but they obviously didn't cook because when I moved in there was a little teeny stove. You couldn't even fit a normal baking pan in it. One of the first things I did was put in a full-size stove because I love to cook, and, of course, Angie is a great chef."
Fator spent about $200,000 on "upgrading and changes."
"It was built in (1973), and it really needed to be modernized. I had them come in and make it 21st-century," he said, including running ethernet cables to every room to facilitate his media and game hobby; enhancing the master bath, and making two guest baths handicapped accessible. Fator's sister, Debbie, lived in one until she passed away last summer, and it was important to him that she be as comfortable as possible.
To ward off the dreaded "Vegas throat," he also added humidifiers to keep the house at 50 percent humidity at all times.
In the master bath, he installed a steam shower. "It's very good for my voice," he said. It also has a special waterproof TV, which was necessary, he said "mostly for football," and added a urinal. "Every house that has a man in it needs a urinal. It was a bidet, but I have a bidet on all the toilets, so we didn't need a separate one." There is also a spa tub in an elevated alcove walled with glass blocks. The builder added special touches, such as recessed open mirror-lined cabinets and chrome and crystal wall sconces.
The bedrooms all have en suite baths and nice-sized closets. The spacious master includes a lounge between the bed and closet/bath areas large enough for a comfy sectional sofa arranged in front of a fireplace. Framed family photos dot the room, including one of the couple at Disneyland, one of their favorite places. The bed is on an elevated platform with a creamy leather headboard. Opposite, a large TV is mounted on a high shelf above the French doors that open to the backyard.
Some of the architectural details of the house are retro 1990, including the recessed rectangular mirrored box surrounded by lights in the dining room ceiling, the light wood cabinets and keystone notches around the perimeter of the main areas.
Angie said she is weighing her options about her Dallas catering business and whether she will sell it or continue to manage it from Las Vegas. She reported she has had offers already to plan events here.
"I have a lot of soul-searching to do," she said. For now, she is Fator's onstage helper for the "A Very Terry Christmas" show, but she says she doesn't think that will be ongoing (although her husband is strongly lobbying for that). Instead she is planning on getting more involved in the organizational management of the family business.
Now that Fator has found a perfect domicile, he and Angie are looking for a local church to join.
"We're trying them out, and we're going to find the right one," he said. He is converting to Catholicism, which is important to his wife.
Although free time is a precious commodity to Fator, he seems to have everything going for him now.
"My life never stops. It's a whirlwind, and it's nice to have a haven. I adore this house. It's my dream house."