Lake Las Vegas real estate snaps back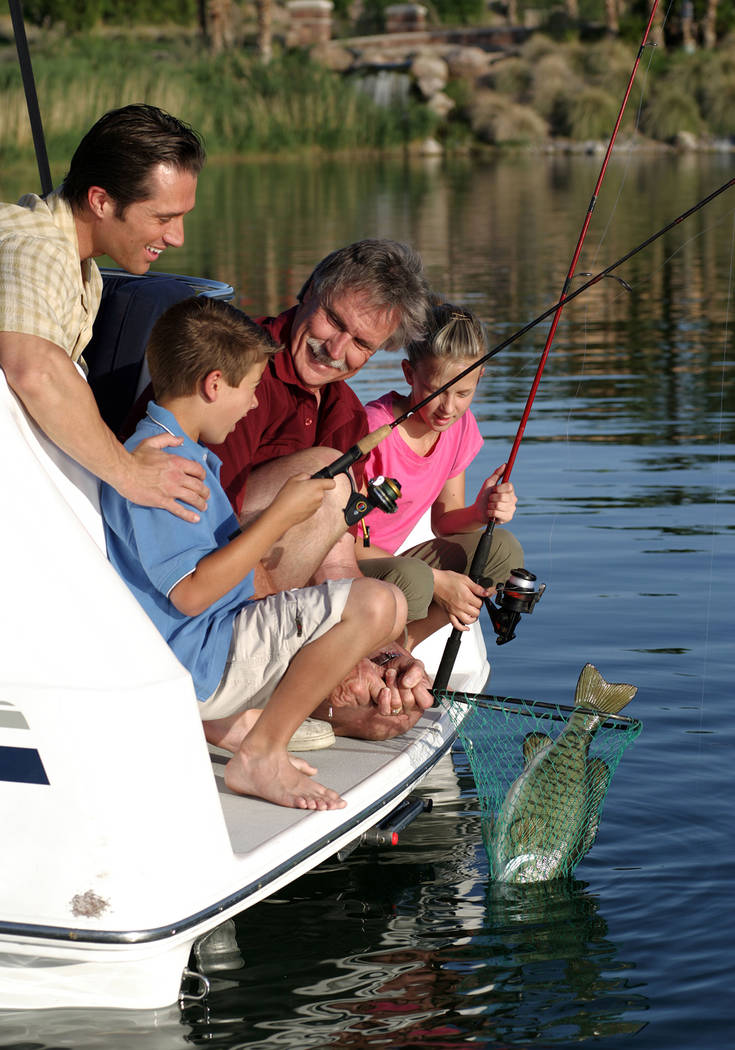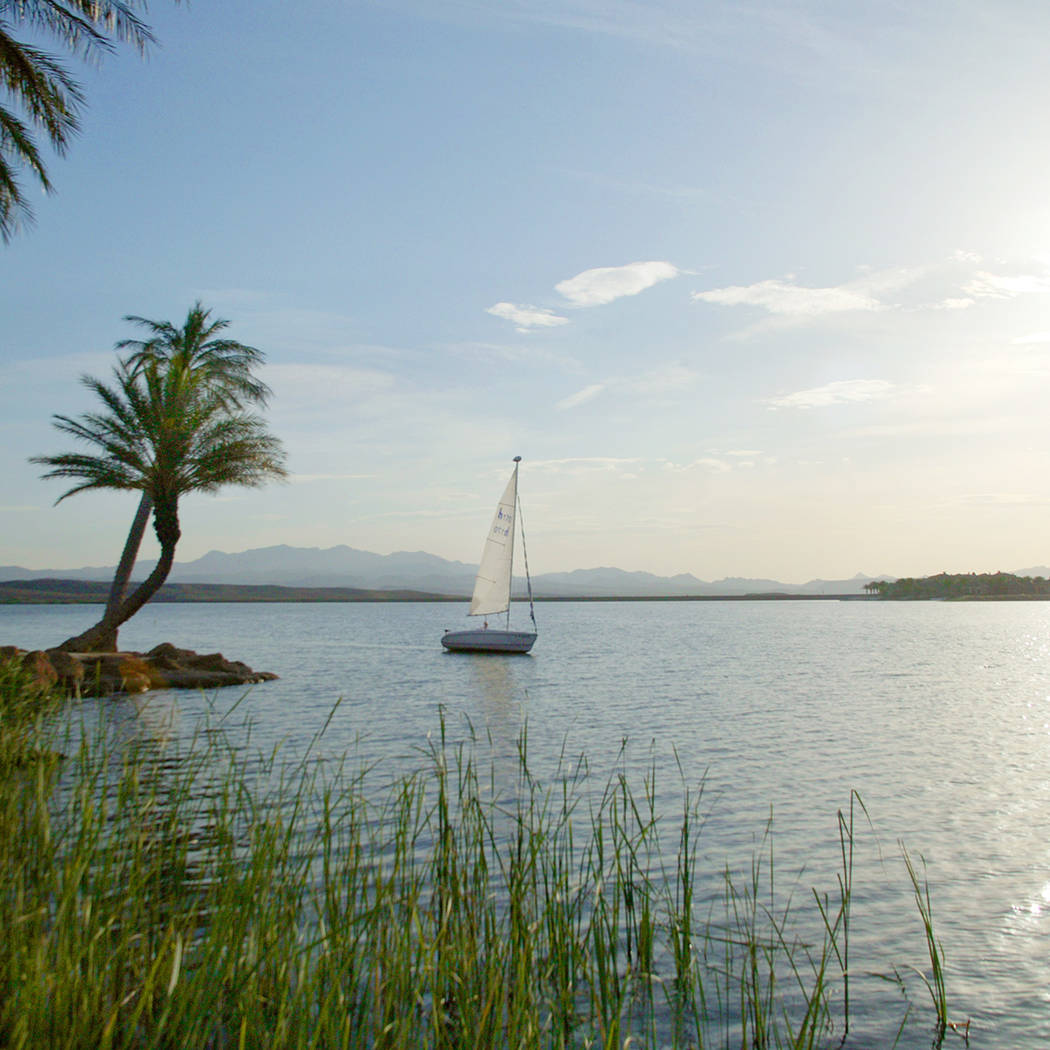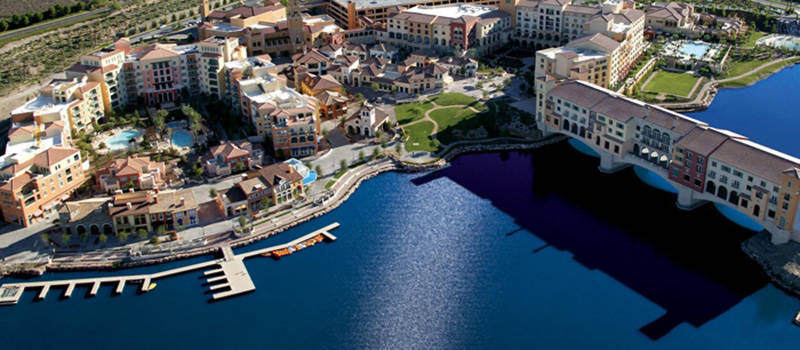 Ask people who have lived in Southern Nevada for some time and many are of the opinion that real estate has basically flatlined at Lake Las Vegas. But in reality, all those pockets of new-home construction you see popping up throughout the Las Vegas Valley, actually mirror exacting what's also taking place at this 3,592-acre desert oasis built adjacent to a 320-acre man-made lake.
There are six developments at Lake Las Vegas that include: CalAtlantic Homes Regatta Pointe, 2,153 to 2,856 square feet from the mid-$300,000s; CalAtlantic Homes Regatta Heights, 2,642 to 3,100 square feet from the mid-$400,000s; William Lyon Homes The Peaks, 2,977 to 3,399 square feet from the high $400,000s; Century Communities Monte Lucca, 2,537 to 4,187 square feet from the high $500,000; William Lyon Signature Home Largo Vista, 3,733 to 5,032 square feet from the high $700,000s and the newest Estates at Reflection Bay development from Lake Las Vegas Realty Services, which are custom lots being built on nine 1-acre waterfront property on the North Shore.
Estates at Reflection Bay lots are priced from a low $1,300,000 for waterfront/mountain views to $1,990,000 for a waterfront/golf views. The Shapiro &Sher Group of Las Vegas is handling real estate sales in conjunction with Swaback Partners architectural design group from Scottsdale, Arizona. A 9,755-square-foot custom showcase home is currently being built.
The Estates at Reflection Bay is a double-gated private community on the North Shore. Homeowners will be allowed to use any architect and builder they prefer but will be encouraged to build on contemporary design concepts.
"There has been a trend in Las Vegas to go to a more contemporary design," said Ivan Sher, principal at Shapiro &Sher Group with Berkshire Hathaway HomeServices, Nevada Properties. He added this is the first time his firm has been involved in the development side at Lake Las Vegas. "We want the homes (on the 9 acres) to be contemporary and timeless to show new finishes and styles."
Sher said this showcase home will be priced around $8 million and will embody the tranquility of living on the lake. He said interest from locals, Californians and Europeans has already arisen to build homes on the north shore. In the near future, he expects one-half and one-third acres to be made available.
"It's been a long time coming," Sher said of all the new developments at Lake Las Vegas. "Lake Las Vegas was one of the last areas to come back… It was time. Everyone was ready for this. I'm thrilled beyond belief. Lake Las Vegas is still in its infancy."
According to Home Builders Research Inc., a Las Vegas housing research and data company, new single-family home permits at Lake Las Vegas went from a low of 12 permits issued in 2015 to 48 in 2016 and for the first quarter of 2017 from January to April are already at 39.
"The developers, in my mind, have repositioned the market at Lake Las Vegas," said Robyn Yates of Windermere Prestige Properties, who has had an office at Lake Las Vegas for 10 years. "The big change has been that the community has opened up to a wider price range…"
Yates said buyers can get more for their money at Lake Las Vegas with some condominiums selling from $89,000 to single-family homes in the mid-$300,000 and high-end properties selling at $6 million.
"The prices are so much higher than two years ago," Yates said of how property values have risen. "For resale inventory, we normally carry 150 to 200 properties, and now there are only about 126 available. Our biggest challenge is that we don't have much resale inventory. We are pretty much over the short-selling period."
Cody Winterton, executive vice president of Raintree Investment Corp., the corporation that owns Lake Las Vegas, said: "The recession is so far in the rearview mirror" that everyone from the current to future homeowners and homebuilders is currently extremely optimistic of this lakeside community's future.
"There are currently 1,800 homes at Lake Las Vegas," Winterton said. "We are entitled to have 8,000."
Besides the five communities presently available to the public and the Estates at Reflection Bay under development, Winterton said two more communities will open in the next six months. One community will offer 90 homes for sale and the other 48 homes.
Kim Chitwood, director of marketing at William Lyon Homes, said seven of their 88 homes at The Peaks have been sold, and out of 52 lots available at Largo Vista, 14 lots have been sold. Largo Vista is designed with 23 lots with views of the lake and golf course and 29 with views of the golf course and Village.
"Sales are definitely picking up, and we are seeing more traffic," Chitwood said. "At Largo Vista, we are seeing between 80 to 100 people a week showing interest. The majority of buyers are from out of state."
Chitwood credits the opening of Galleria Drive, the close proximity of the new Henderson Hospital and the opening of Josh Stevens Elementary School this fall with sparking new interest in Lake Las Vegas.
"What Lake Las Vegas has to offer is that you don't feel like you are living in Las Vegas," Chitwood explained. "You feel like you are on vacation every day, and it feels like you are in your own city here."
Chitwood also pointed out that the amount of home one can purchase at Lake Las Vegas compared to other areas of the Las Vegas Valley is quite substantial. As an example, she said William Lyon's 3,733-square-foot home in its Plan One at Silver Ridge in The Ridges sells for $1.2 million. A very similarly designed home at Largo Vista under Plan Four is selling for $790,000.
"Price per square foot is fabulous at Lake Las Vegas," Chitwood said. "I see it only getting better and better as the community continues to grow."
Patrick Parker, president of Raintree, also credits the opening of Galleria Drive giving another access into Lake Las Vegas with helping to increase traffic and home-buying interest in the lakeside community. He said about 40 to 45 percent of Lake Las Vegas homebuyers come from Henderson and Clark County, 35 percent from California and the remaining from throughout the United States"
And with the New Josh Stevens Elementary School scheduled to open less than two miles away off Galleria Parkway in the fall of this year, Parker believes this will cement Lake Las Vegas's place even more, not only as a recreational getaway but as a tranquil lakeside community where families can safely live and raise their children.
"Henderson has literally grown up right to our front door," Parker said. "Henderson Hospital on Galleria opened six months ago. The Reflection Bay Golf Course opened three years ago and is getting 36,000 rounds of golf a year… We don't own the (MonteLago) Village, but our organization owns Season grocery store that features fresh produce, meats and produce. It's a small-town type grocery store that the local residents love."