Las Vegas' 'Thriller Villa' listed for $9.5 Million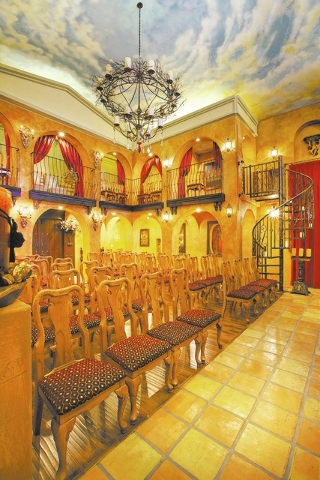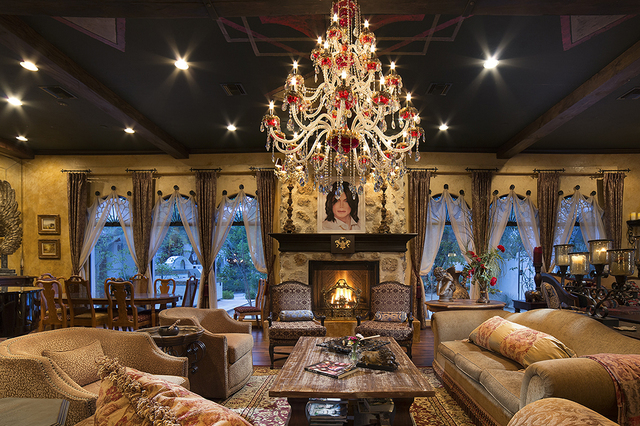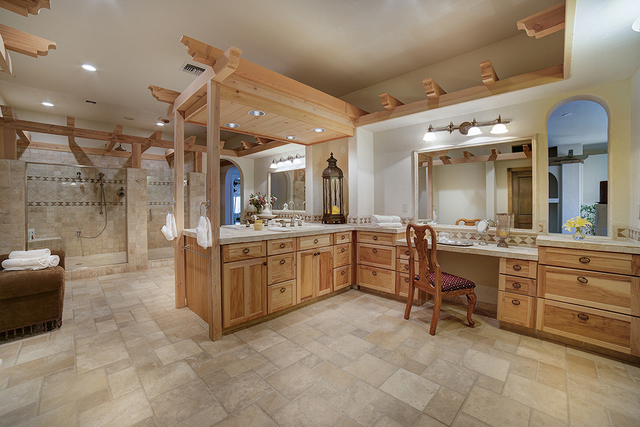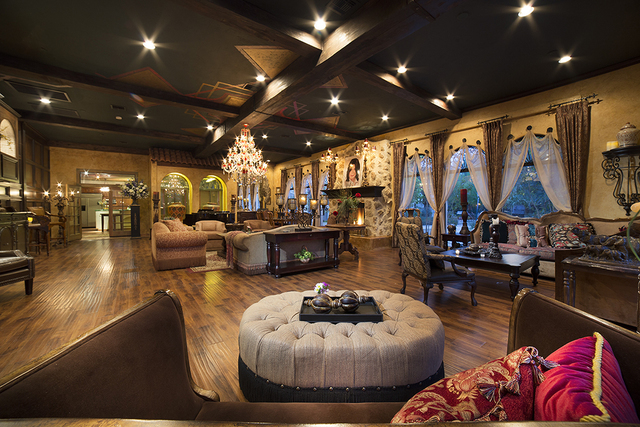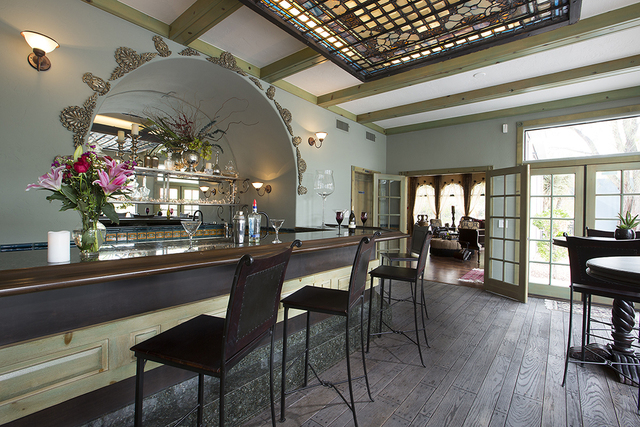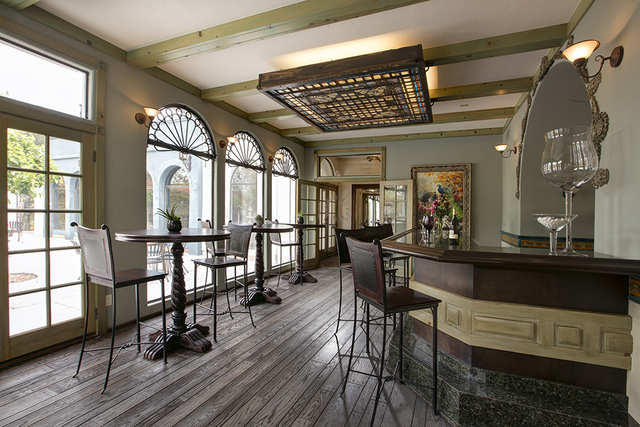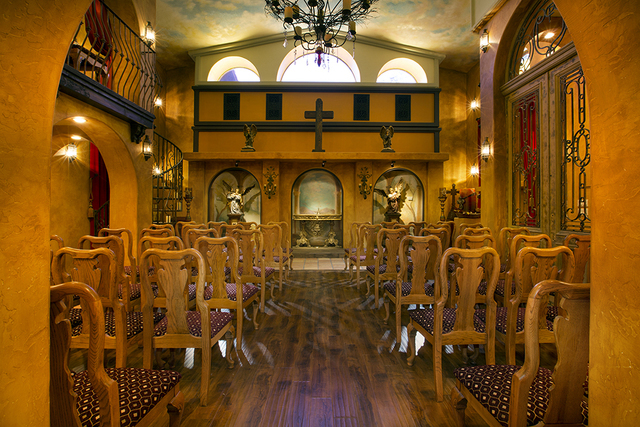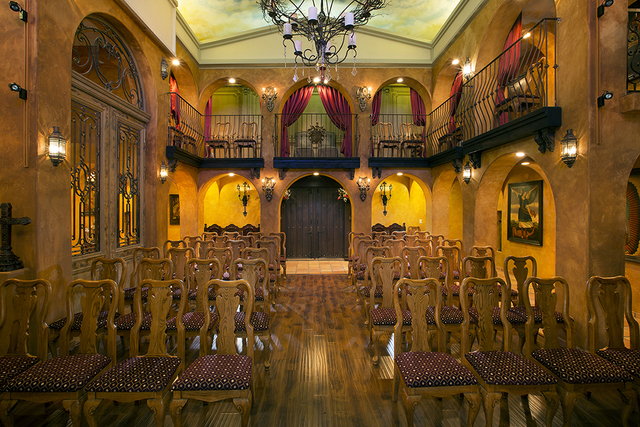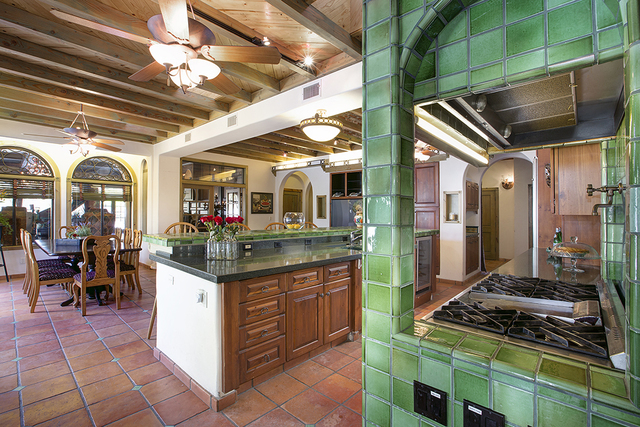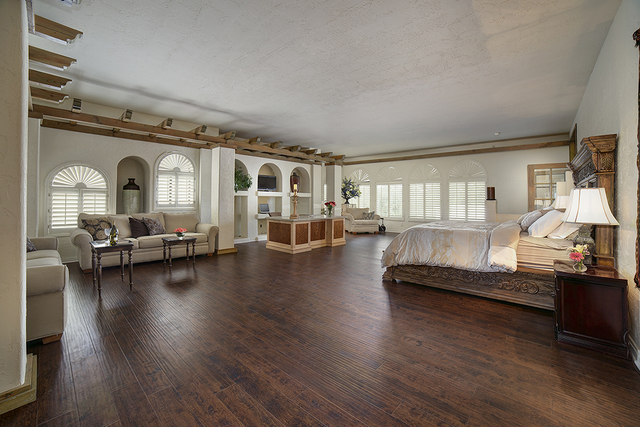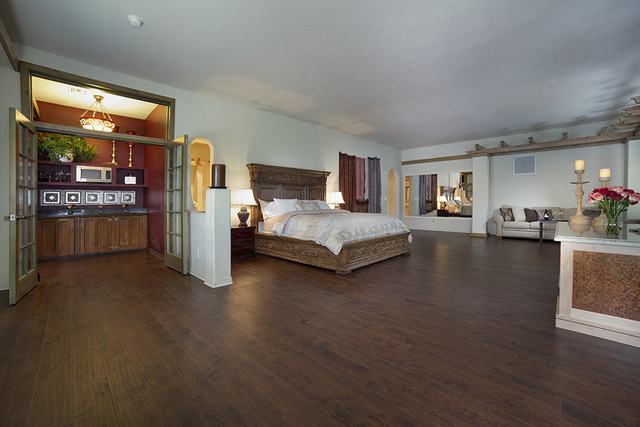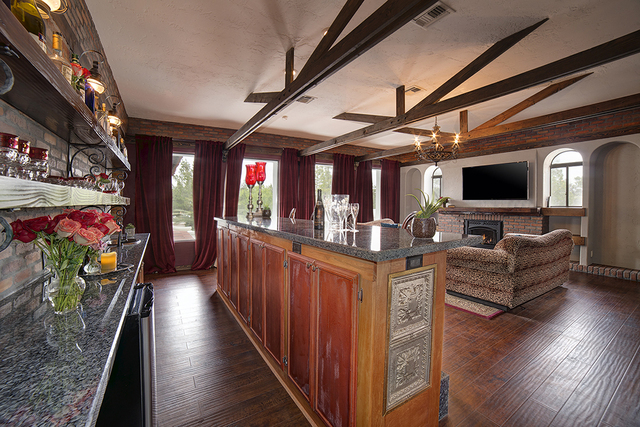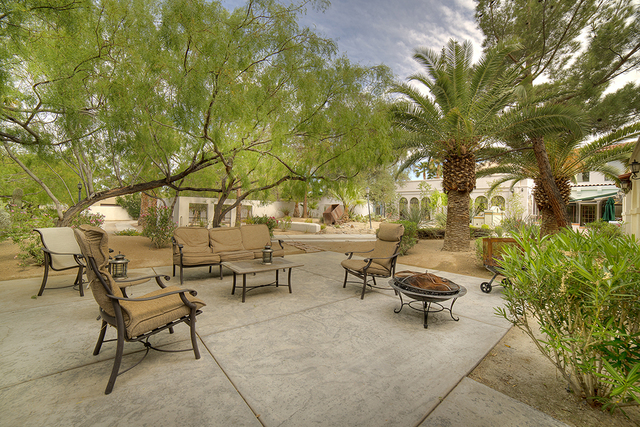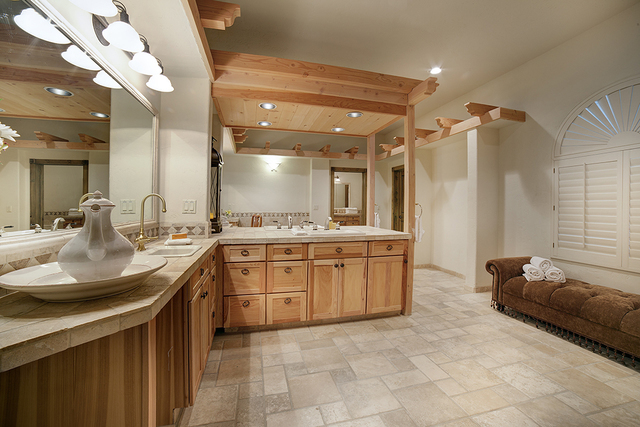 When Aner Iglesias purchased the one-of-a-kind Spanish Mediterranean-style estate at 2710 Palomino Lane in 2004, the businessman knew that it was special.
But at the time, he had no idea that the mega residence would garner international attention as "Thriller Villa" — the Las Vegas residence that music icon Michael Jackson was renting at the time of his unexpected death in 2009.
The privately gated 1.7-acre estate is in the international media spotlight again because Iglesias has listed it for sale with an asking price of $9.5 million through Kristen Routh-Silberman of Synergy Sotheby's International Realty.
Headlines calling the estate "Thriller Villa" as a nod to Jackson's "Thriller" album and single could not have been predicted when Iglesias originally bought the 24,276-square-foot, super-sized residence and 2,983-square-foot guest house for $3.5 million.
"I originally bought the home to use personally because I had businesses in Las Vegas. I have a similar-style home in California, and I wanted my family to have the same type of home in Las Vegas. We mainly purchased it for the architecture and the size," explained Iglesias, a noted businessman and real estate investor who is also the Honorary Consul of El Salvador with the Nevada Consular Corps and president of King's Ranch Markets.
Business led Iglesias to the decision to rent it out. "When I sold my Las Vegas supermarkets, I began to only go to Las Vegas once or twice a month and didn't need the house on a daily basis. That's what led to it becoming a rental," he said.
Jackson's search for a different Las Vegas estate to rent led him to Palomino Lane.
Jackson at the 'Thriller Villa'
It is perhaps the residence's curbside appeal, the Spanish-Mediterranean architecture or the residence's privacy that drew Jackson.
From the quiet street northwest of Rancho Drive and Charleston Boulevard, a bell tower can be seen above the privately gated residence.
What sits behinds the gates is truly one-of-a-kind: A horse-zoned property with a 24,276-square-foot main residence with seven bedrooms, 12 baths, and a medieval-style chapel and theater with ceilings spanning two stories tall; a 2,983-square-foot guest house that Jackson used as his own; and a 8,500-square-foot, subterranean basement and tunnel that connects the two houses to each other as well as an expansive garage.
Jackson rented the home from Iglesias and lived there part-time, away from the paparazzi's intrusive eye with his three children, from 2007 until he died unexpectedly at the age of 50 in 2009. His death led to the estate's "Thriller Villa" nickname.
Iglesias was surprised when he learned that the King of Pop would become his tenant.
"We were connected to Michael Jackson through a Realtor friend of ours, who also worked with Sotheby's. When Michael Jackson rented it, it was rented under the name 'Michael Williams' to help keep the confidentiality. We found out that it was Michael Jackson after the fact," Iglesias said. "He was a good tenant. During his residency, we had no problems with him."
This was not the first and only time that Iglesias has rented one of his properties to a celebrity.
"We've had other experiences. In the past, my Miami penthouse was rented to the rapper Lil Wayne (Dwayne Michael Carter Jr.). In Miami, we've also rented to Bryan Williams, who is also known as 'Birdman,' a rapper and producer who manages Drake and different types of rap artists. … We were used to having this type of celebrity living in this type of property," Iglesias said.
An October 2014 Real Estate Millions article featuring the Thriller Villa stated that Jackson ended up using the basement and underground passageway quite a bit, from storing artwork to moving freely between the main house and the guest house where he and his three children lived.
Another area where Jackson displayed his art was an unusual room called the "chapel" that is reminiscent of an old-fashioned theater, where second-story balcony seating overlooks the first floor. The acoustics and sound quality of the room are described as "pitch perfect."
'Thriller Villa' after Jackson
After Jackson's 2009 death and at the conclusion of his lease, Iglesias began using the home again — staying there when in town and hosting parties and private events.
He enlisted Paulina Biggs Sparkuhl of Chez Paulina to complete a massive redesign of ornate interior elements. In addition to work in the chapel and the basement, Sparkuhl redesigned the grand salon. Said to be a favorite place of Jackson's, the salon features wood floors and ceiling beams, expansive windows, a fireplace and a large Murano glass chandelier.
The main entrance into the Spanish Mediterranean-style estate leads to a sunlit foyer that features a custom wood ceiling, arched windows and a wrought-iron door offering access to an expansive courtyard.
A life-size portrait of Jackson sitting on a red chair reminds visitors of its famous tenant.
The salon, foyer and a bar area offer access to the courtyard, which features plenty of outdoor entertaining space, a fountain and a statue. A small stable and paddock are along the back property line.
Parts of the residence — most notably the salon, the chapel and courtyard — have been used for private fundraisers and gatherings.
"I use it as my home when I go to Las Vegas, and we also hold some events and parties for friends and relatives. We've held some events for Consular of Monaco and the Consular of France (of the Nevada Consular Corps), and we have done a 'Cocktails with Consuls' event for several years," Iglesias said.
Its basement — which due to the temperature, low humidity and lighting makes it a good place to store and display art and has been called by some as the "artist's vault" — was the site of a 2014 private exhibit of art that had been created by musician Jimi Hendrix.
The Liberace Foundation has some items of internationally acclaimed piano virtuoso Wladziu Valentino Liberace at the residence. "The Liberace items are there temporarily, we are more like storing them," Iglesias said.
New owner should be able to
appreciate uniqueness
The new owner will need to appreciate the residence's one-of-a-kind attributes that were the vision of its prior owner Horst Schmidt who built the massive estate.
According to Schmidt's 2004 Review-Journal obituary, his early enterprises included El Portal Theater and Henderson Theater and he later constructed the Red Rock Theaters in the 5000 block of West Charleston Boulevard, which he operated until they were sold in 1983 (they were later demolished).
Iglesias purchased the Palomino Lane property after Schmidt's death. According to realtor.com, it was listed for sale at $12.8 million in February 2010, with the price lowered in March 2011 to $8.8 million.
Iglesias' decision to sell is based on practicality.
"I haven't been going to Las Vegas as much as I used to, and I am spending a lot more time at a beach house and my family's second home. I guess you could say the main reason why we are selling the home is because we have two teenage girls and they love the beach. We are spending more time there than in Las Vegas."
About the home
Address: 2710 Palomino Lane, Las Vegas, NV 89107
Listing price: $9.5 million
History: Gained international attention as a rental home to the "King of Pop" Michael Jackson
2007-09. Horst Schmidt, an eccentric theatre owner who was responsible for the residence's one-
of-a- kind massive design
Current Owner: Businessman, real estate investor and King's Ranch Markets president Aner Iglesias purchased it for $3.5 million in 2004 after the death of its previous owner
Size: 1.7-acre horse-zoned property features a main residence with 24,276 square feet, seven bedrooms and 12 baths
Features: Medieval-style chapel with a hand-painted sky mural as well as an exquisite "Crown of Thorns" chandelier. The room can double as a recording studio. The home also has a bell tower; elevator; two wet bars; lounge; separate guest suite/maid's quarters with full kitchen; 8,500-square- foot basement/secret tunnel connects the main residence to its 2,983- square-foot guest house and garage
LISTING: Kristen Routh-Silberman of Synergy Sotheby's International Realty