Look inside Mt. Charleston's nicest homes — PHOTOS
December 22, 2014 - 1:54 pm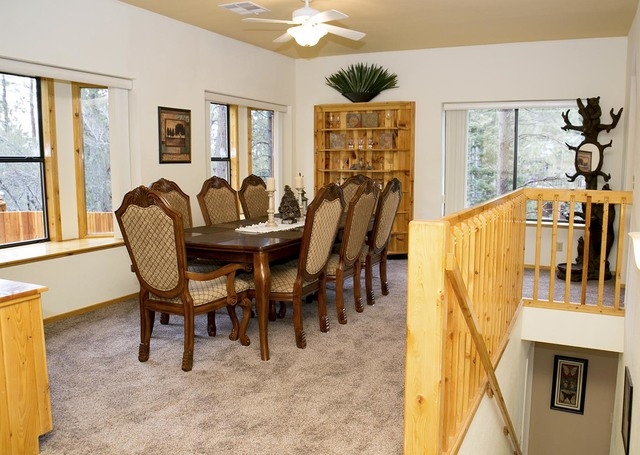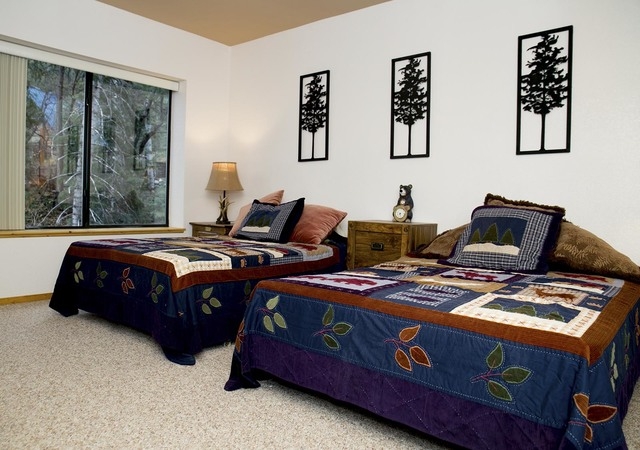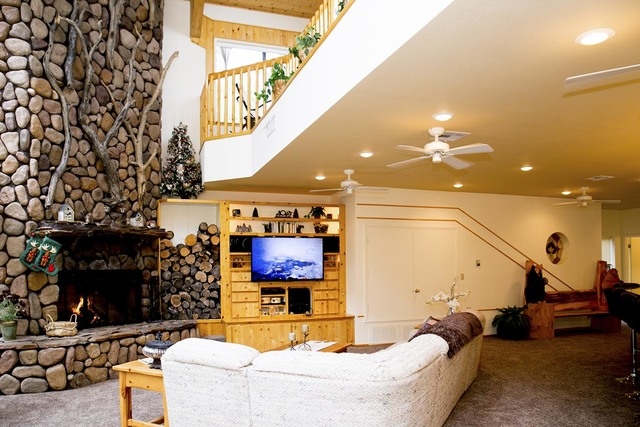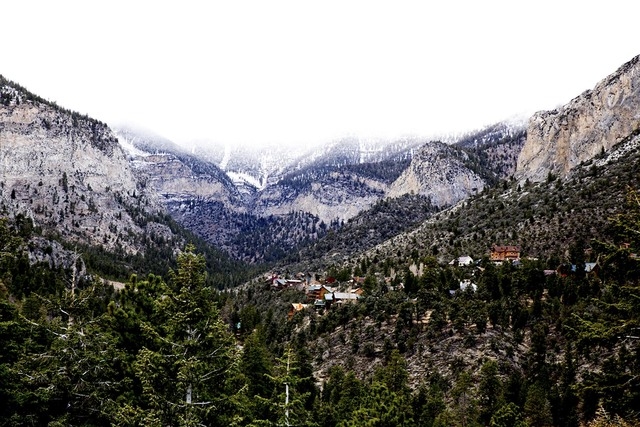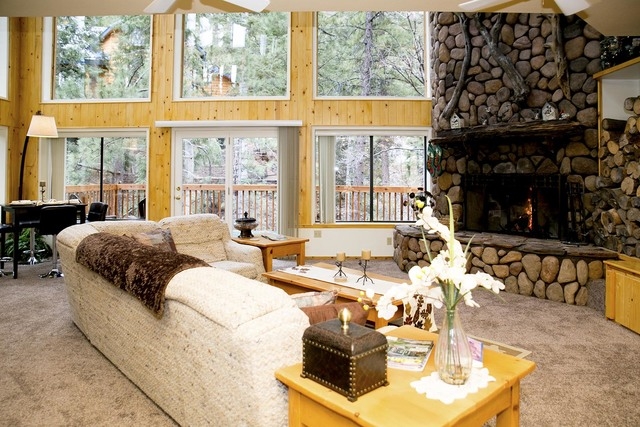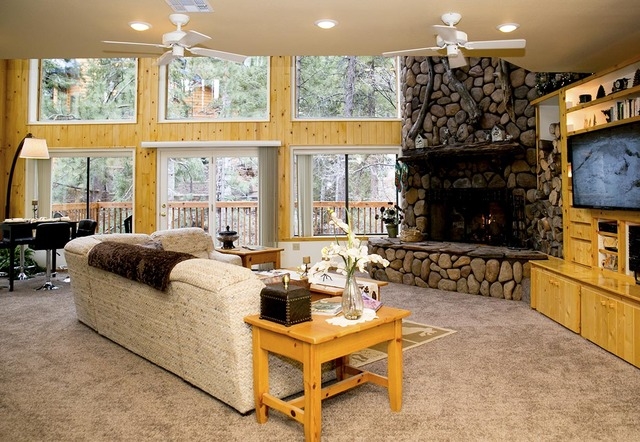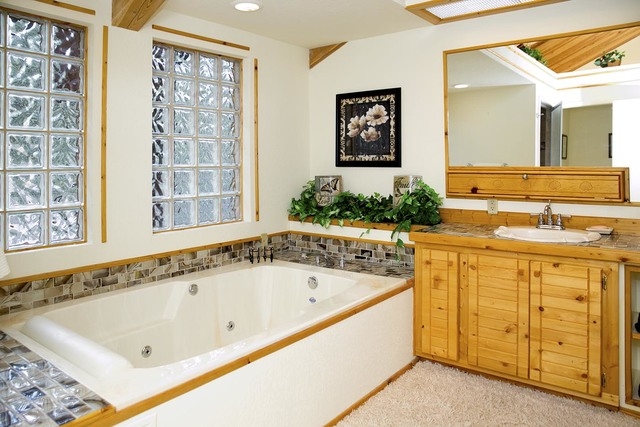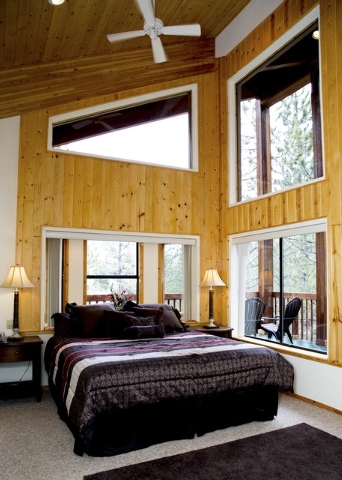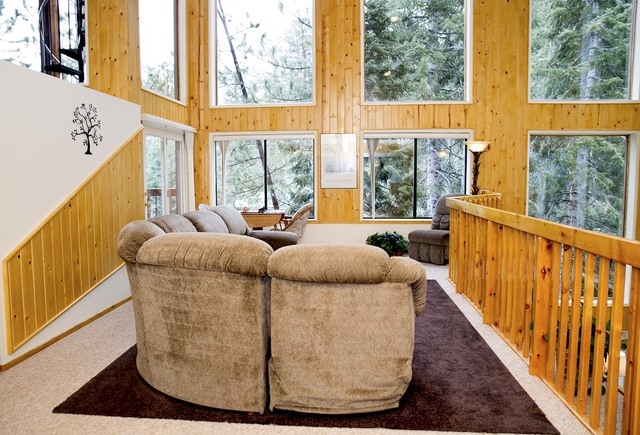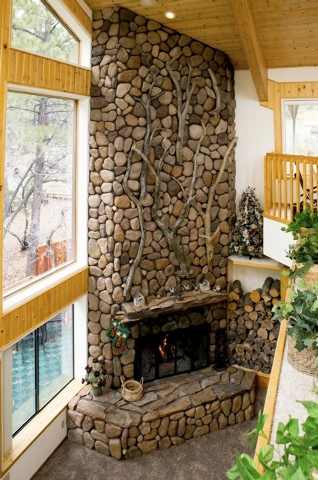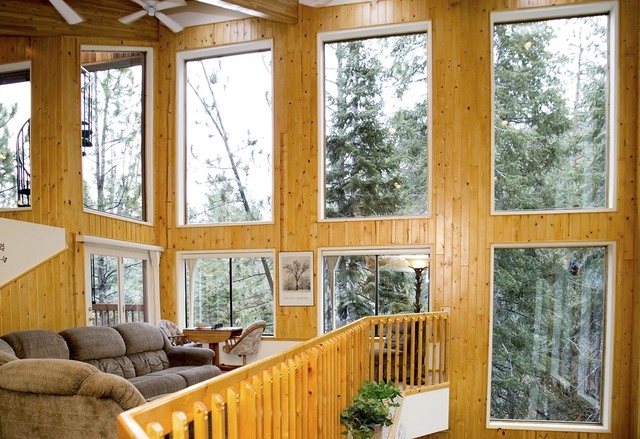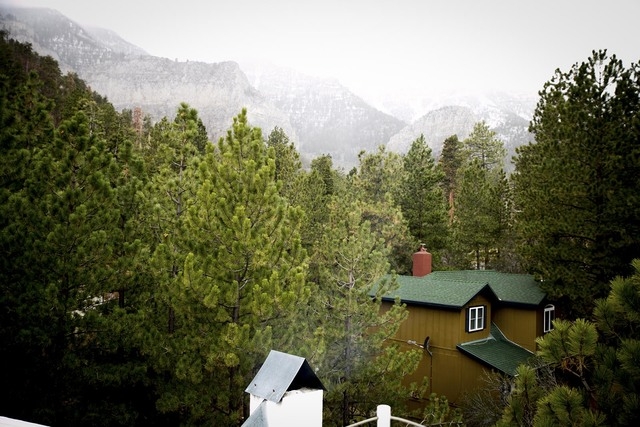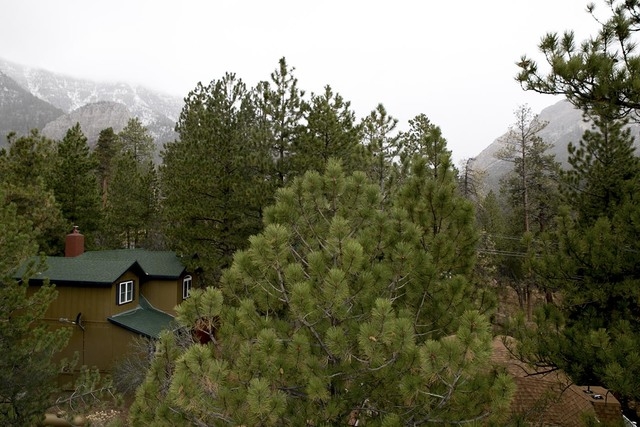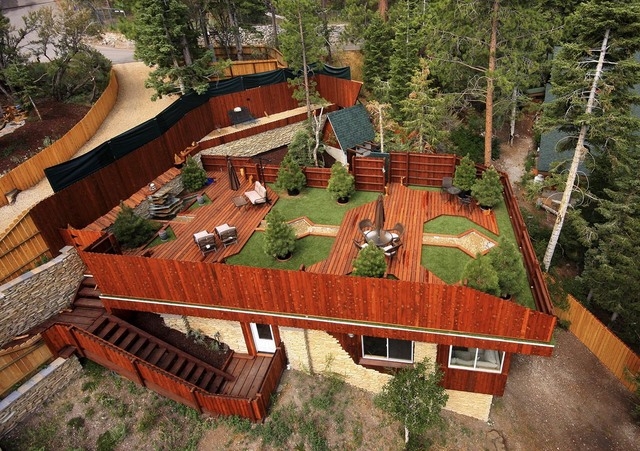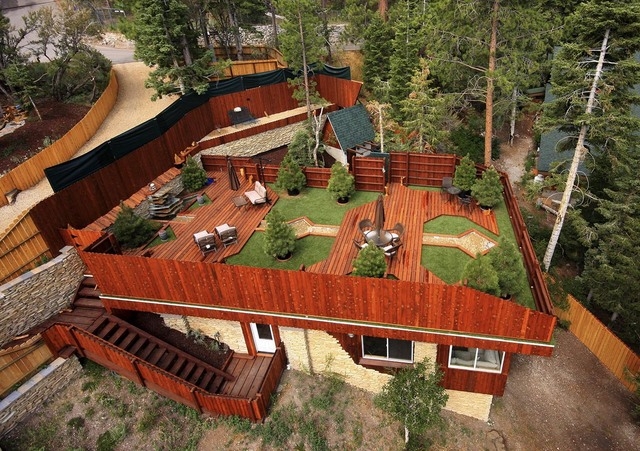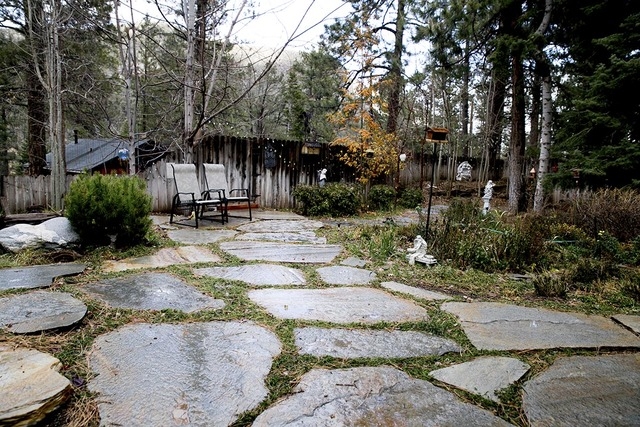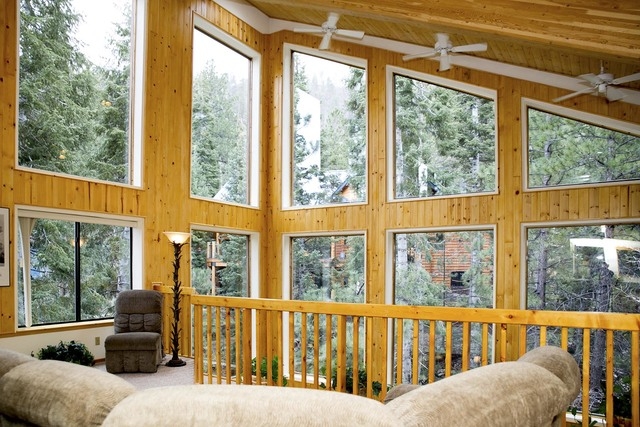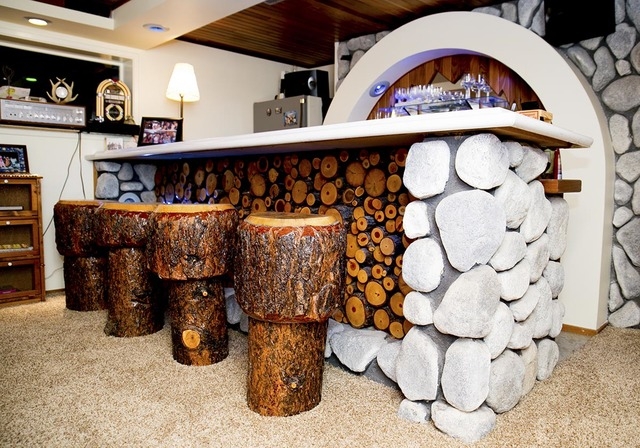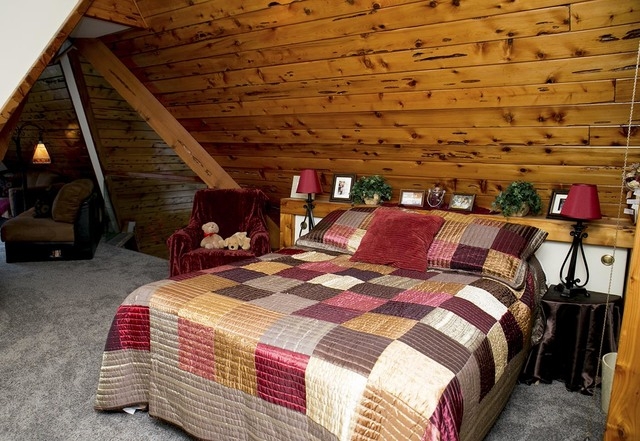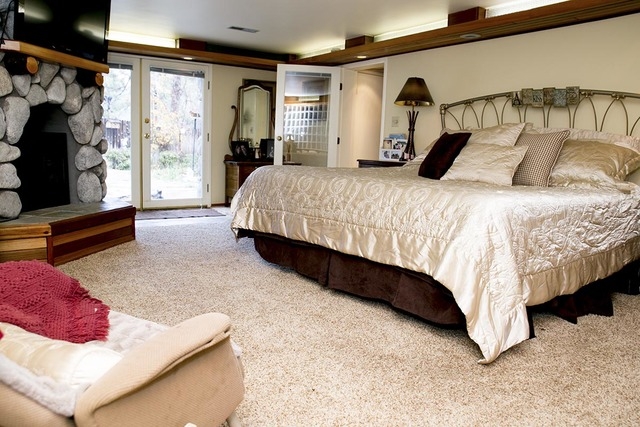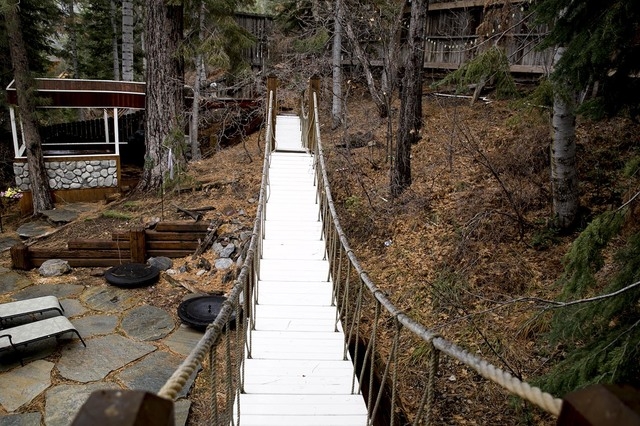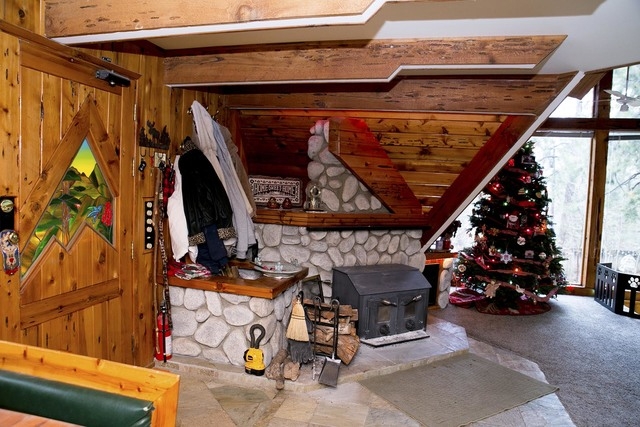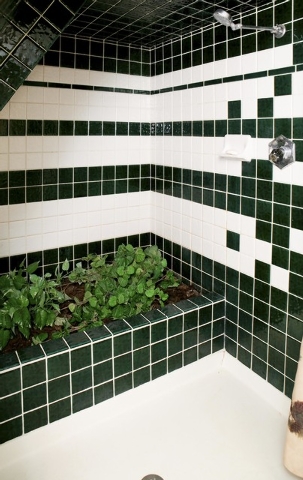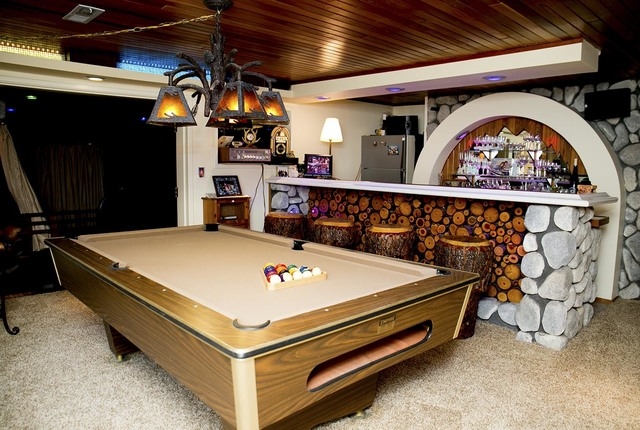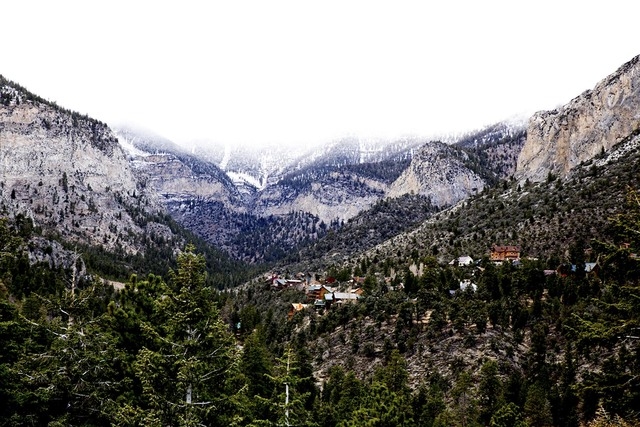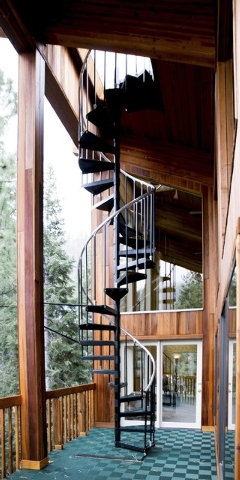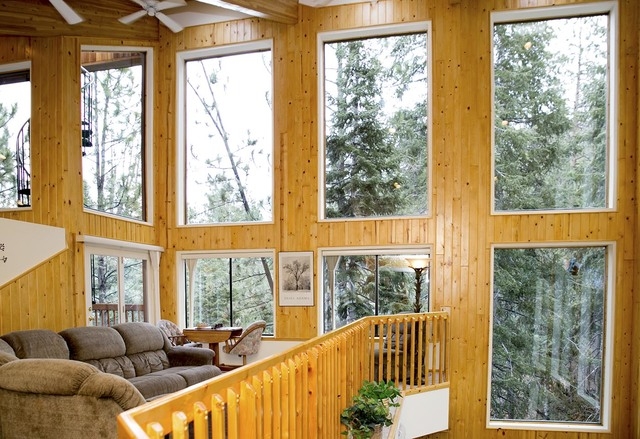 I grew up in Las Vegas. When I was a little girl, at Christmastime my parents would drive my sister and me up to a grand mountain covered with snow. My mother and father would sit in the lodge by a fire and drink mysterious concoctions, smoke swirling from their glasses. My sister and I would roll around outside in our heavy coats and scarves, delighted by the snow, such a curious and unlikely substance to discover so close to the desert.
Mount Charleston is still there, snow-covered in the winter, cool and refreshing in the summer. Officially named Charleston Peak, at an elevation of 11,900, it is the highest mountain in the Spring Mountains. Mount Charleston is about 35 miles northwest of Las Vegas within the Mount Charleston Wilderness, which is within the Spring Mountains National Recreation Area of the Humboldt-Toiyabe National Forest.
About 2 million people visit the area each year, to experience the stunning alpine views, ski in neighboring Lee Canyon, hike or camp. The Resort on Mount Charleston offers accommodations below the snow line, and the Mt. Charleston Lodge boasts individual cabins for romantic weekend getaways.
About 400 people live in this winter wonderland year round.
If a mountain home is your heart's desire, the Tomashowskis are the people to talk to.
Garry and Angie Tomashowski own Mount Charleston Realty Inc., and have been selling cabins, chalets, luxury homes and luxurious estates in the area for more than 20 years. They have been the No. 1 sales producers of Mount Charleston homes every year since 1994.
The mountain is also their home. Their three children — Katie, Brandon and Taylor — attended Mount Charleston's one-room schoolhouse, and Katie and Brandon eventually joined the family business.
"They grew up here," Garry Tomashowski says. "We've been doing this since they were 4 years old, holding their hands while we were showing properties up here. We taught them to be very confident and to do what they wanted to do, and they are doing very well in the business."
Taylor is the only hold out. She lives in Missouri, and her husband serves in the military.
Garry Tomashowski says mountain living isn't for everyone, but people who love the mountains can be found at most income levels — from middle- to upper-class income.
"It's a passion-driven market," he says. "Buyers run the gamut, from people who have saved all their lives to live in the mountains to a millionaire who can pay cash."
"A lot of people would live here if they could," Angie Tomashowski adds.
The Mount Charleston snow season can start as early as November and last as late as March, she said. The rest of the time the weather is like any other seasonal locale, with leaves that change color and fall off the trees in the fall. The overall temperature is 20 to 25 degrees cooler than Las Vegas.
Angie Tomashowski says 50 percent of the family's business is selling Mount Charleston homes, with the remaining half in the Las Vegas Valley market. She says there are 15 Mount Charleston homes on the market, ranging in price from $200,000 to nearly $3 million. Typically, there would be about 30 homes on the market. Some 23 mountain homes with prices ranging from $90,000 to $900,000 were sold this year. The husband-and-wife team of Realtors handled 15 out of that total.
"It's very strong. The demand has been highest by far this year" Garry Tomashowski says. "It reflects more confidence in the buyers."
Although Mount Charleston's housing market suffered along with the entire Las Vegas Valley during the Great Recession, Garry Tomashowski said the numbers are returning to normal. Mount Charleston home prices have increased 20 percent this year, but are still below construction cost, he said.
Even stalled lot sales are sputtering again. Before the crash eight to 10 sites to build cabins were sold each year. After the downturn only one sale was made in more than two years, he said. That has picked up to a couple a year.
"It's a great sign of recovery," he says.
About 70 percent of their clients purchase the homes as a second home, or he what he calls a "second full-time home" that people use every week or every day, he said. The remainder are permanent residents.
At the lower end of the price range are the four neighborhoods in Mount Charleston's Kyle Canyon, where lots range from 50 feet by 50 feet to one-quarter acre. At the higher end of the inventory is an authentic log cabin in nearby Lee Canyon going for $1.8 million.
Garry Tomashowski says the differences between the two areas are views and services. Kyle Canyon consists of evergreen-covered mountains, which can seem either comforting or suffocating, depending on whether it's sunny, rainy or snowy — and, of course, on your state of mind.
Lee Canyon, which hosts the Las Vegas Ski and Snowboard Resort, is more mountainous, with fewer trees. It is less populated than Kyle Canyon, with only a few full-time residents, Garry says, and is "off the grid," which makes access to water and power challenging.
Both areas offer dynamic, alpine views, he says. It depends on "whether you want to be in the painting or look at the painting."
The log home in Lee Canyon is on a 0.80-acre oversized lot. Garry categorizes the 6,000-square-foot, five-bedroom home as "Ponderosa style," and seeing it in person does bring to mind the rambling ranch on the old "Bonanza" television series.
The mountains may be beautiful, but they have a dangerous side, too.
In summer 2013, the Carpenter 1 Fire ravaged 28,000 acres of the forest. The fire was ignited by lightning and enveloped the valley in smoke for several days.
Just last summer, a flash flood washed mud and debris into yards and homes.
The Tomashowskis say it comes with the territory.
"We live in the forest. You take the good with the bad," Angie Tomashowski says.
Garry, Tomashowski naturally, thinks about business. "The overall real estate market was just getting going again. It didn't skip a beat."
To prevent future flooding, a $3 million, 2200-foot-long flood diversion project is underway. The project is financed by the Army Corps of Engineers and the U.S. Forest Service.