Penthouse in Las Vegas sells for $6.5M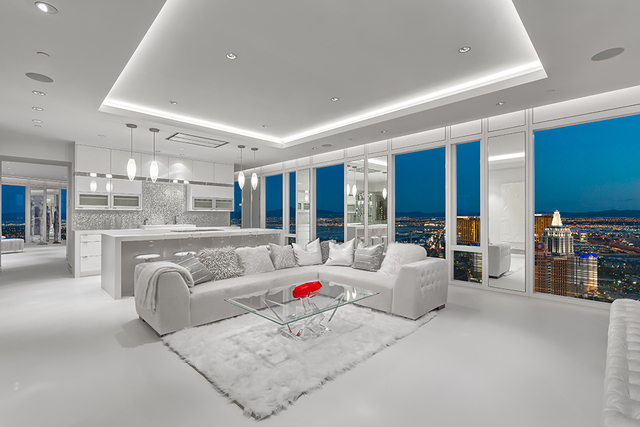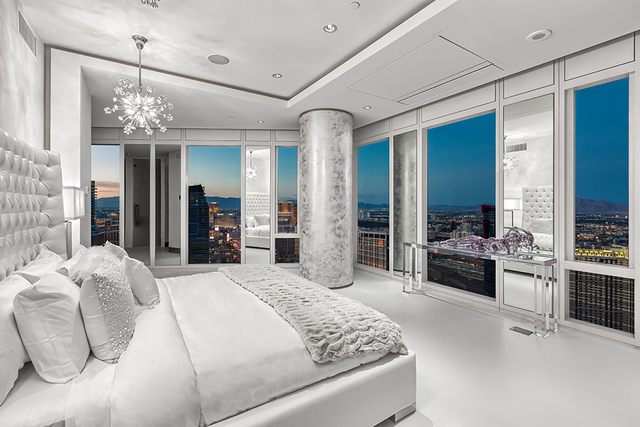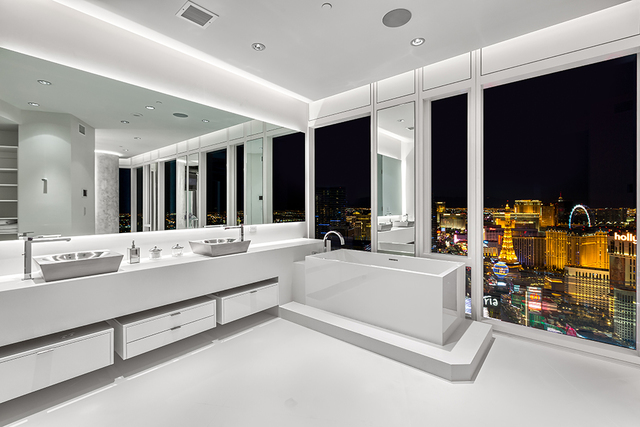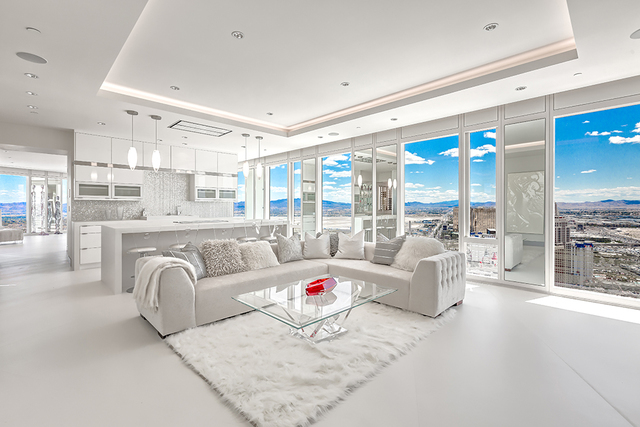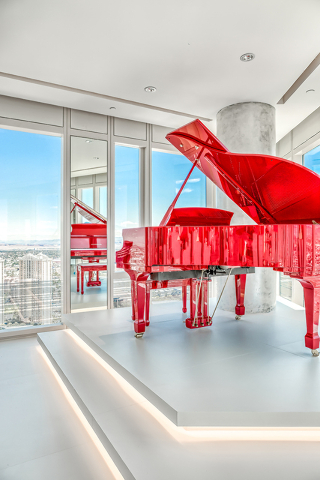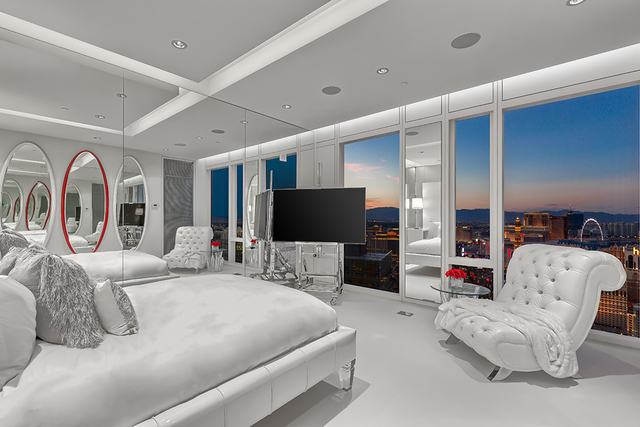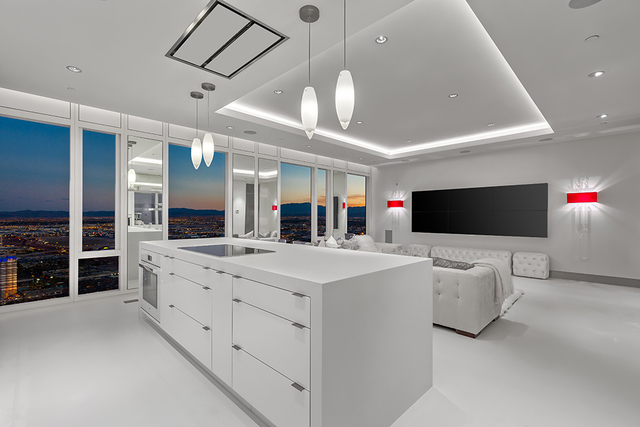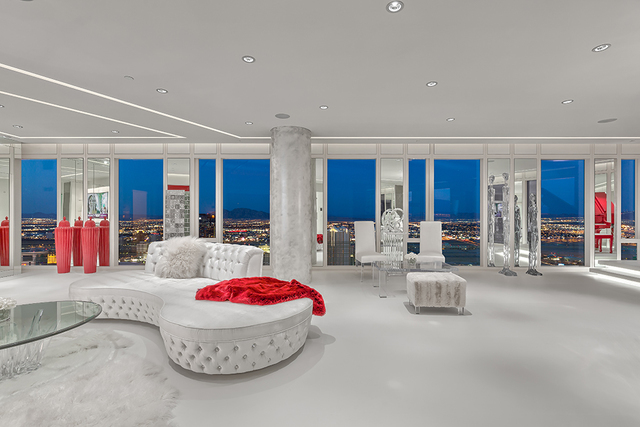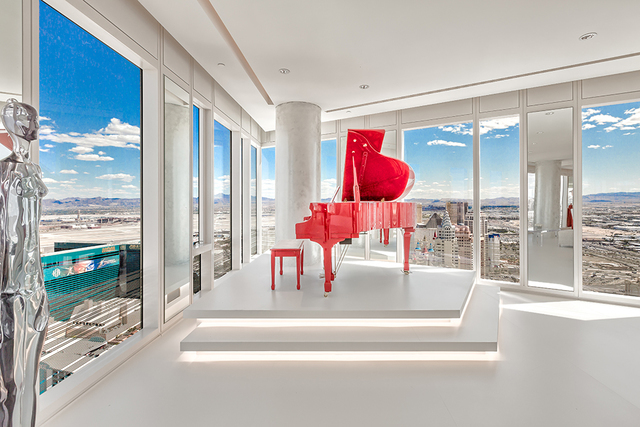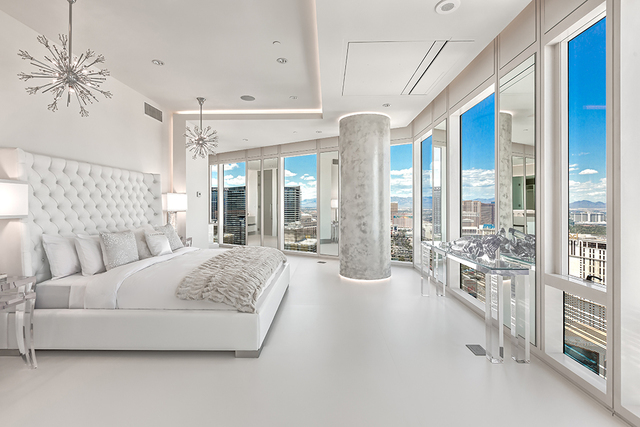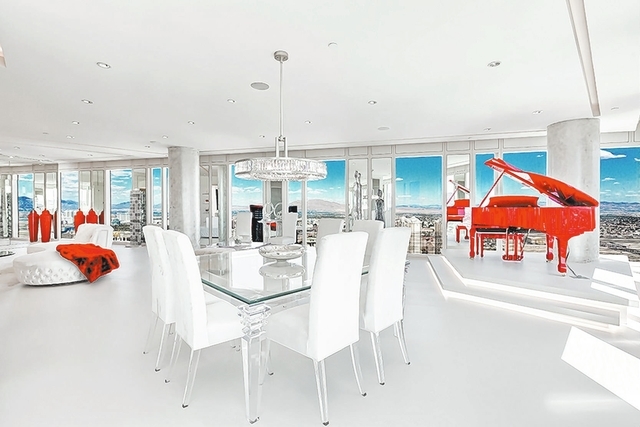 While walking through the ornate doors of a 45th-floor penthouse that ultimately would fetch the highest price per square foot at The Residences at Mandarin Oriental last month, a cherry red piano stood out amidst the home's crisp white backdrop.
Outside the windows, a helicopter flew by at what seemed to be the windows' level, giving perspective as to just how high the elevators had traveled to reach this penthouse.
Kamran Zand of Luxury Estates International had invited Real Estate Millions to visit while finishing touches were being made to what appeared to already be luxury-magazine quality, quipping that, when sold, Unit No. 4503 would "crush" the 47-story luxury hotel-condo's previous $1,200-plus-per-square-foot sales high in 2015.
He was right. The 3,980-square-foot, two-bedroom, two-bath unit sold for $6.5 million – an astounding $1,633 per square foot – on July 5.
"This is one of the largest penthouses for sale at the Mandarin Oriental. It is truly one of a kind with its 270-degree views of the city, it's new and beautiful. It's a trophy property," Zand said.
An extensive renovation removed the high-end builder-quality finishes and replaced them with even higher-end finishes. Artistic elements were blended into the glamorous design.
"After my clients purchased it, they decided to redesign the penthouse. Basically, they went down to the studs and rebuilt it. The white floors, walls and furniture create a sleek backdrop, and the buyer can personalize the space by bringing in accent pieces and artwork," said Zand, who quickly credited Steve Jones of Merlin Contracting and design consultant Linda Tatum of L2 Luxurious Lifestyle Consultants for their efforts.
In the fully furnished main living room, bursts of red were incorporated in the design. Most notable was a bright red Pramberger Legacy Series player piano placed on a platform that can be controlled by iPad and provide choices of playing solo or accompanying programmed vocals or other instruments. Red was also included in the choice of flowers and a strategically placed blanket on a designer white sofa.
Large white Neolith tiles, white walls, white chairs situated around a glass-top table, and glass chandeliers created a blank canvas with floor-to-ceiling windows as the backdrop. Backlit stone around the fireplace added a touch of color and artistic flair.
A short hallway led to a designer kitchen with Miele appliances, and white sleek countertops and cabinetry. Its island overlooked the adjacent living room, where a white sofa provided ample seating to relax and watch an oversized wall television that can show six shows at once. A nearby wine room housed approximately 120 bottles.
The bedroom "wing" of the home was concealed from the main living areas and accessible through a door that blended into a wall. Behind this door was a hallway decorated with a five-panel artwork that led to the two bedrooms decked out with — you guessed it — white, clean lines, white pillars, chandeliers, spa-like baths and views galore of the Las Vegas Valley.
The technology-infused residence featured automation features that controlled lighting, security, temperature, music … and the cherry red player piano.
"It is now a contemporary home. It's elegant contemporary, glam-contemporary," Zand said. "It's beautiful and an example of the quality at Mandarin Oriental."
Mandarin Oriental offers approximately 225 residences in addition to the adjacent five-star hotel's 392 rooms and suites within CityCenter.
According to Luxury Estates International, as of July 5, 11 condos had sold at The Residences at Mandarin Oriental in 2016. Prices ranged from $6.5 million for Unit No. 4503 to the low of $630,000, with per-square-foot prices ranging from $581 to $1,633.
On June 30, 18 units were available with listing prices ranging from $692,000 to $2.75 million, and the per-square-foot price spanned from $626 to $1,270. The average listing price was $1,624,744.
The wide price difference can be attributed to size, finishes, and views. Plus, some are sold fully furnished while others are not.