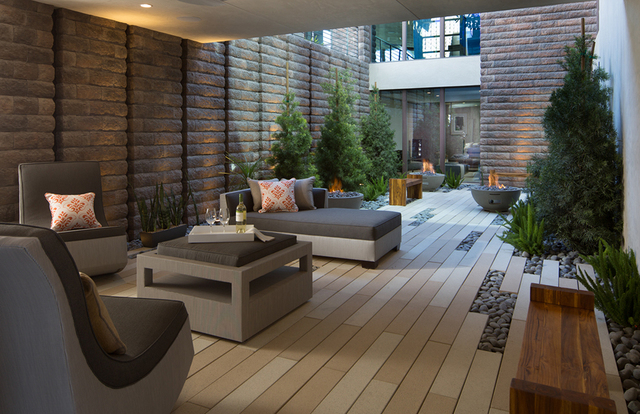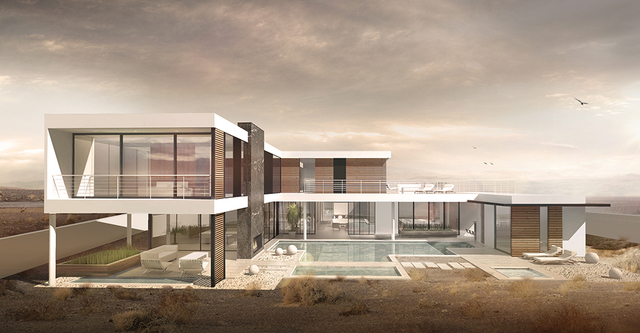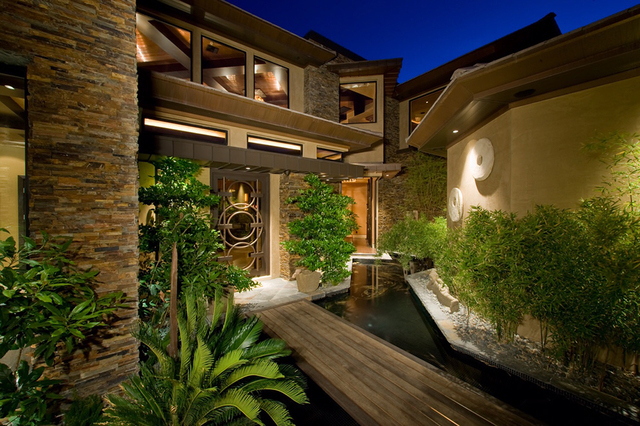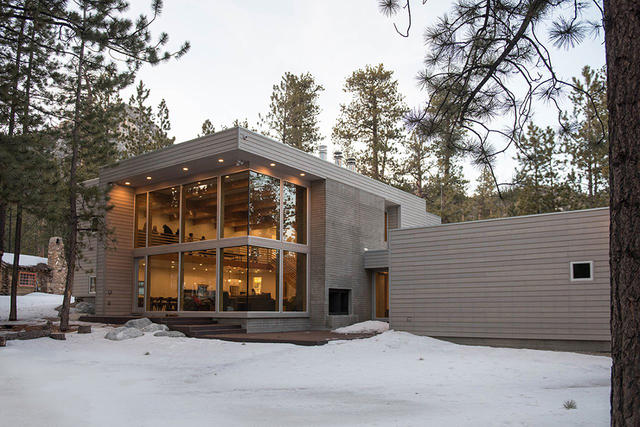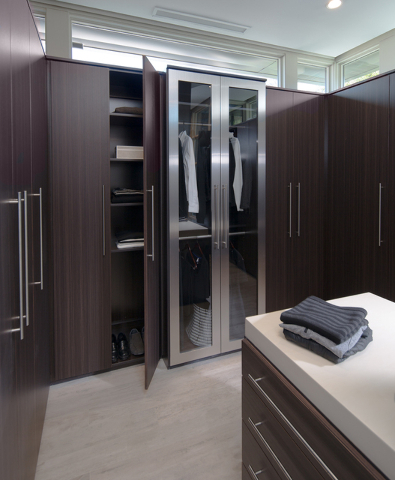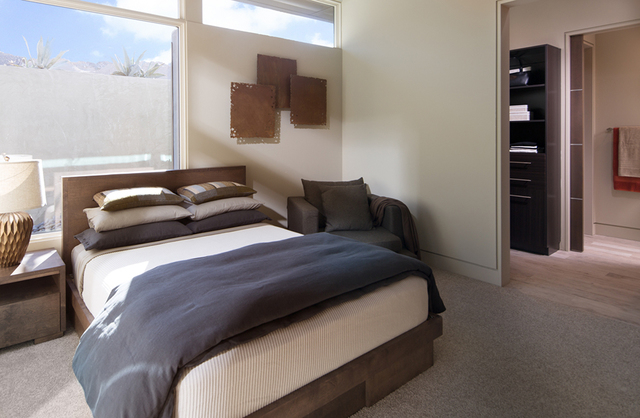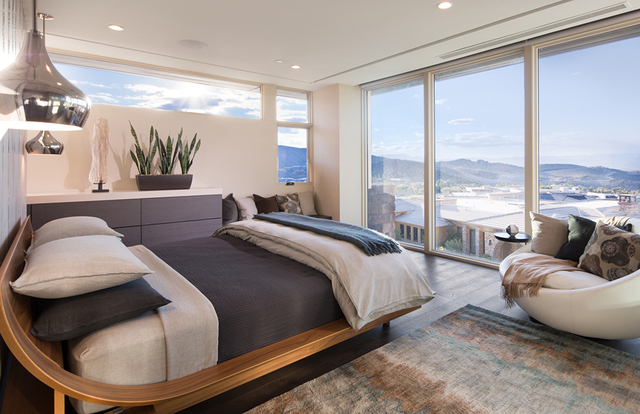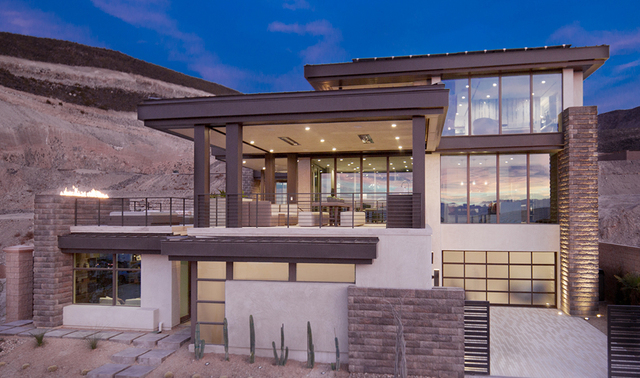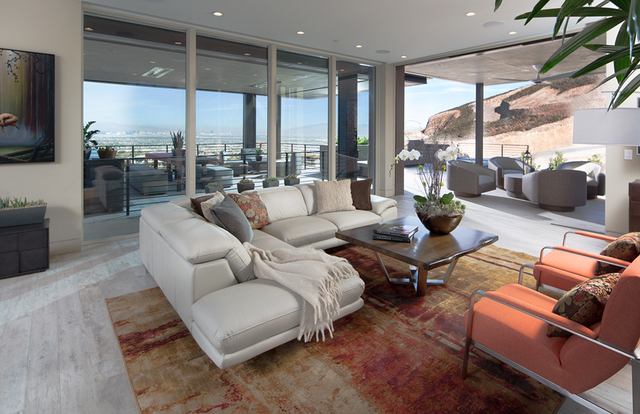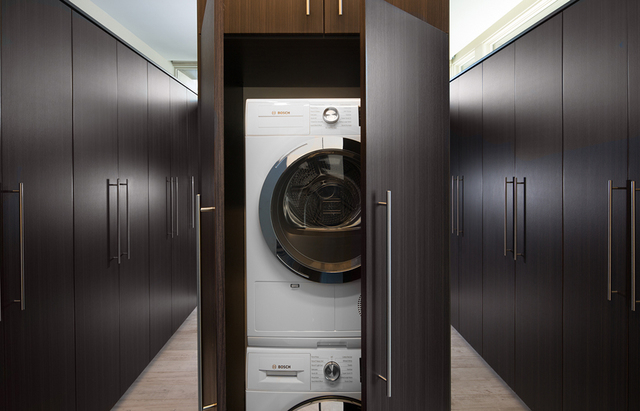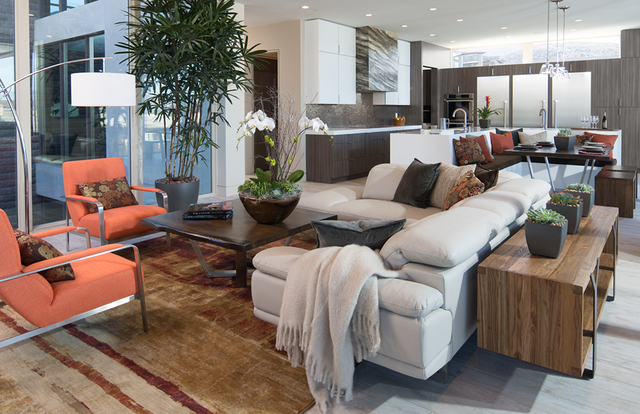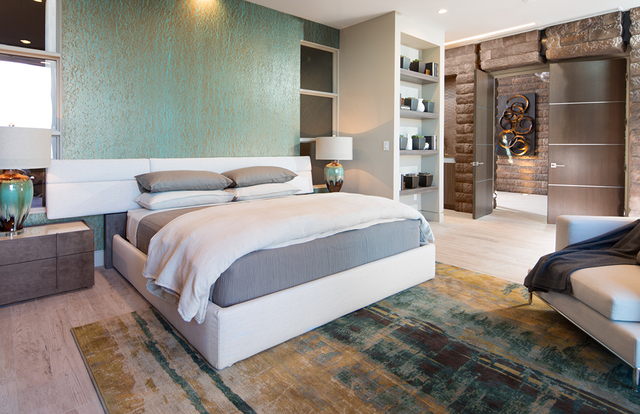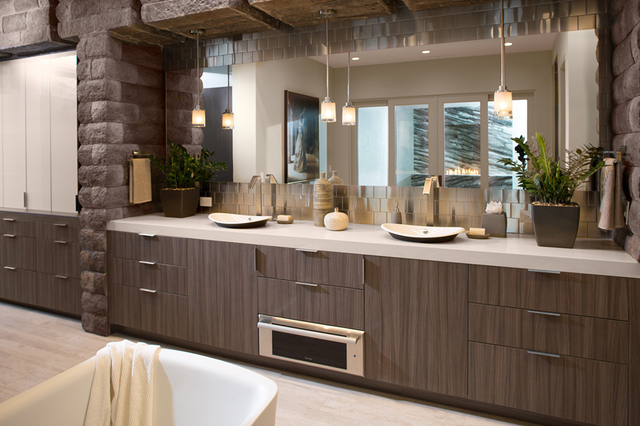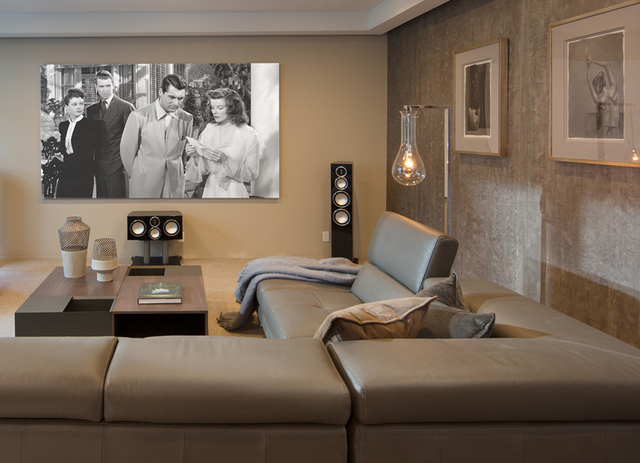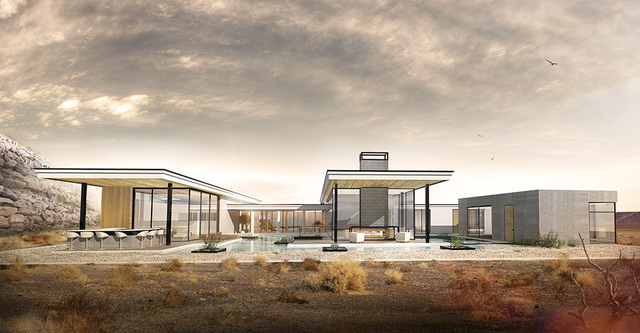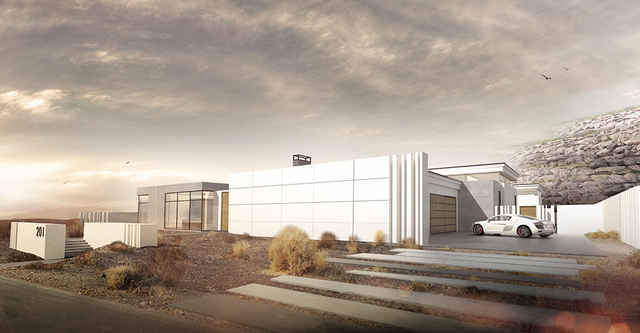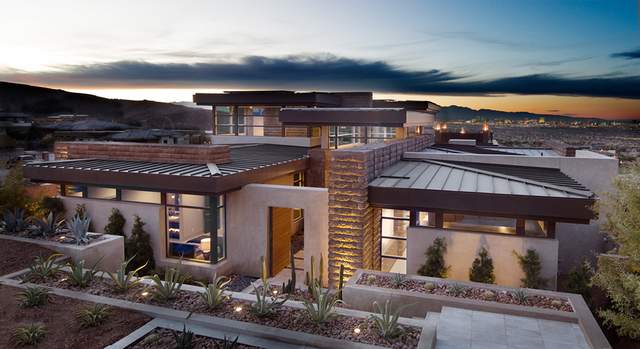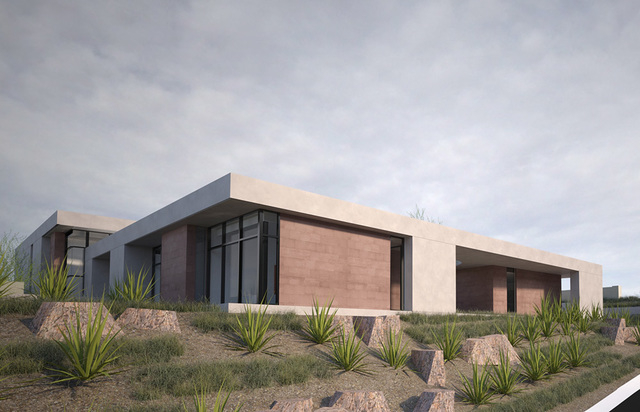 The people who design and build our homes have their own lingo. They talk about "production homes." They use terms like clean lines, thin profile, light and airy to describe a model house, not a supermodel.
Where we just see a roof, they see a "cocoon system."
For many young architects, the process of being permitted to create our dream homes begins in childhood and ends after years of study and a daunting licensing process. Then comes the hard part: Finding a job here designing homes that make sense for our valley.
Too many leave for other locales, says Eric Strain, associate professor at UNLV School of Architecture and principal of Assemblage STUDIO. "We lose too many talented individuals to other cities because they do not see the opportunity to advance in architecture here," he said.
In past decades, Las Vegas housing designs have reflected an anywhere-but-here state of mind, says Michael Gardner who founded studio g ARCHITECTURE. "Everything was based on a thematic approach, even our residential architecture, and even today we're trying to replicate Mediterranean architecture."
That sentiment was reiterated by John Sather of Swaback Partners of Scottsdale, Arizona. "The trouble with Las Vegas is it looks like the builders went on vacation and fell in love with something like Tuscany and came home and set out to re-create it, instead of creating something that truly belongs there," he said. Sather's firm is the lead designer of Henderson's luxury Ascaya community and the architect of its clubhouse.
Blue Heron Design Build, Pinnacle Architectural Studio and studio g ARCHITECTURE are local companies building homes for clients and new "concept homes," which are pre-designed homes approved by Ascaya's Architecture Review Committee that homeowners can choose for specific home sites. CJ Hoogland of Hoogland Architecture is the only local company selected to create one of seven inspiration homes, which are funded by the developer. These homes will be showcases for the community and not be sold for several years.
"These new architects being featured at Ascaya are a tremendously talented group who are bringing a sensible, natural style to the desert that will be a big improvement to the landscape," Sather said. "I hope more Las Vegas builders embrace this style and that it proliferates throughout the valley."
On the other side of the valley, Discovery Land Co. is building Summit Club, an ultra-luxury, private golf community in Summerlin. Quinn Boesenecker of Pinnacle Architectural Studio and Hoogland were chosen to build custom homes there.
"The developers of Summit Club want … midcentury modern architecture." Hoogland said. "They really were looking to those architects that are building or designing in that same vein. And Hoogland Architecture, we really stick to very modern principals when it comes to design — spaces that are very simple that kind of embrace beautiful landscape. And the Discovery Land project really is going to be one of the most amazing landscapes in the Southwest."
But can builders of production homes easily shift styles? "I think you're starting to see, both in the custom market and mid-tract markets an interest in modern design. There are a couple of developers that are starting to build them in the upper end of tract homes," UNLV's Strain said, referring to D.R. Horton's Horizons Edge South in Henderson.
Vegas home designs are evolving into more organic, desert-appropriate examples that use sustainable materials and water-smart landscaping. That belief was repeated to a certain extent by all the professionals interviewed for this article, some more strongly than others.
The contemporary style with flat roofs, sharp angles and bold geometric shapes is rapidly gaining ground in the valley, says Josh Moser of studio g ARCHITECTURE. "In the past, contemporary was a specialty that wasn't really done a whole lot here in the valley. Recently, in the past two years, companies like Blue Heron and studio g have taken on making the contemporary style more attainable for a majority of people, not just those buying high-end custom homes. And as a style, it's becoming more acceptable, because a lot of people were afraid of the contemporary style, whether it be for resale value, not thinking that a majority preferred that style, but I think it's becoming more attractive and sought after," Moser said.
"You're starting to see a lot of the production home companies lean in that (desert contemporary) direction. Not to say they're jumping in with both feet, but we're seeing some development of a more contemporary feel, Hoogland said. "I wouldn't call them modern, per se, but they've taken the same floor plans they've used for the past 30 years and redressed them with flat roofs and larger windows; (fewer) browns and more gray tones but they haven't really created anything new or exciting."
Hoogland explained why flat roofs are considered advancement in desert home design. "The pitched roof is old technology. We don't need or use attics … we create a cocoon system, meaning we insulate right up to the bottom of our roof plane rather than like most houses that have an attic space with the insulation below that. The more efficient way of doing that is to collapse that space down."
So where in such an attic-free house would the HVAC go? Ductwork would run below the roof, Hoogland explained, and instead of a horizontal furnace or air conditioner in the attic, it would be contained in a vertical closet within the home.
Rooftop (active) solar systems have proliferated throughout the valley in recent years, but the passive solar design is another tool being implemented more commonly in custom-home design. A shade study can help guide architectural floor plans to mitigate sunlight and reduce the need for artificial lighting.
Passive solar design, says Blue Heron's Tyler Jones, "is thoughtful design, and everybody should be using these strategies. These concepts have been around for hundreds of years. The sun comes up and goes down the same way every day, and we can predict that, and we can design the home in such a way that we capture the indirect sunlight," he said, while directing afternoon sun where it will do the least damage.
Jones is also looking forward to the day when the pervasiveness of "quasi-Mediterranean style (homes) with the red tile roof and the beige stucco" ceases.
Noticeable changes Quinn Boesenecker has seen in Las Vegas homebuilding are more stringent design standards and higher quality of materials, he said, and his clients are becoming better educated, too. "(Pricier neighborhoods) used to just take a tract home and make it bigger, but with the same finishes, same windows and tile. It was like that for a while, but now the (luxury) neighborhoods aren't going for that. Now, they're pushing for higher-quality material. The design standards are getting much higher and the clients are demanding the products that they should be demanding. … We're definitely seeing a more educated client with the guidelines in the neighborhoods that are being enforced. It's really creating a higher quality of house here," he said.
But will the average homebuyer be able to afford these new trends?
Gardner, who does a substantial amount of residential design in other states, thinks it's possible to implement a modified contemporary home design locally not just in the $1 million homes, but for those in the $500,000 range.
"There's always been this 'equal sign' between Las Vegas and cheap, and in that case, the builders have to do projects to get to where everyone's mentality is. But if everyone can say, hey it's OK to have a smaller home with (nicer features) and it can look a little different than my neighbor's, then it will drive the market in that direction. If they want a different feel they have the ability to speak with their dollars. When builders produce projects that are really unique they can speak with their dollars and tell everybody this is what the market truly wants," Gardner said.
Gardner hinted about a project like this that his company is working on that will be announced in the next six months. "As a professional it's important to be able to create high design in multiple price points that people are able to afford. Custom and high design do not always have to equate to costing more dollars," he said.
Says UNLV's Strain, "Nobody has done that in the entry-level market. If they could pull that off I think there'd be tremendous interest in that.