What it's like to live with Red Rock in your backyard — PHOTOS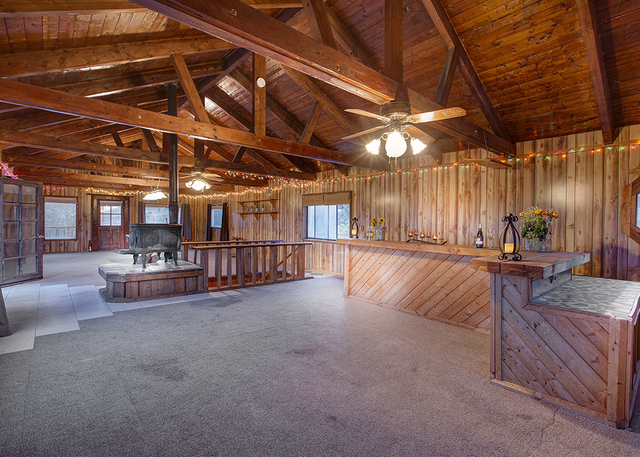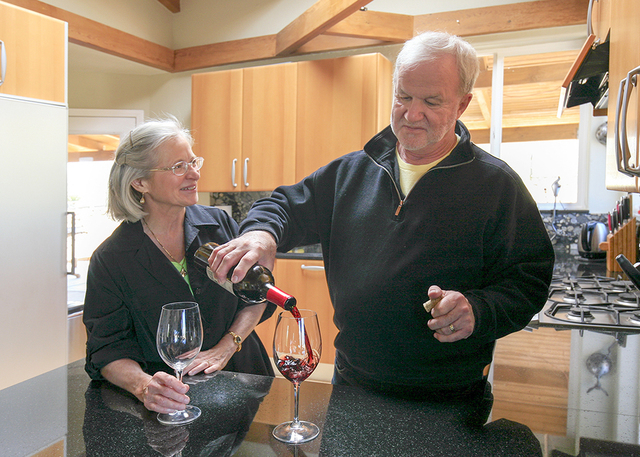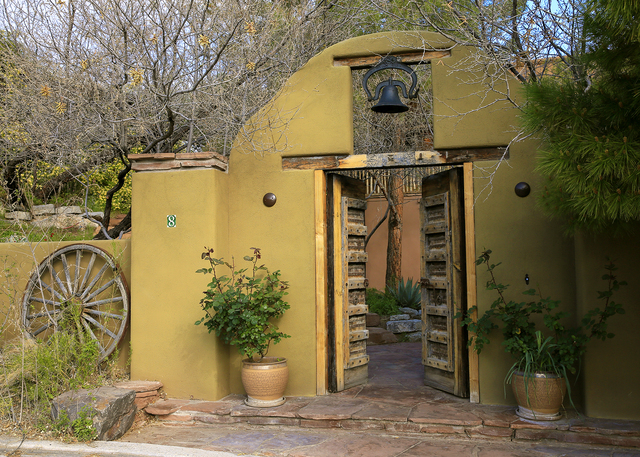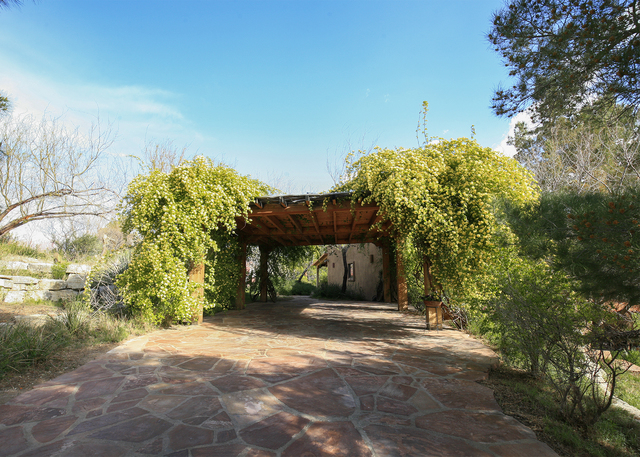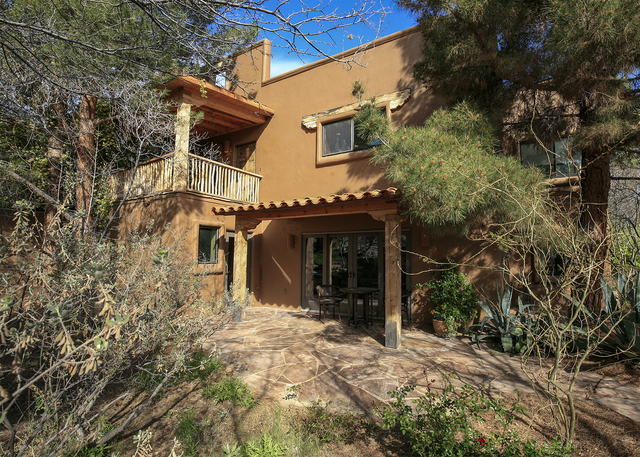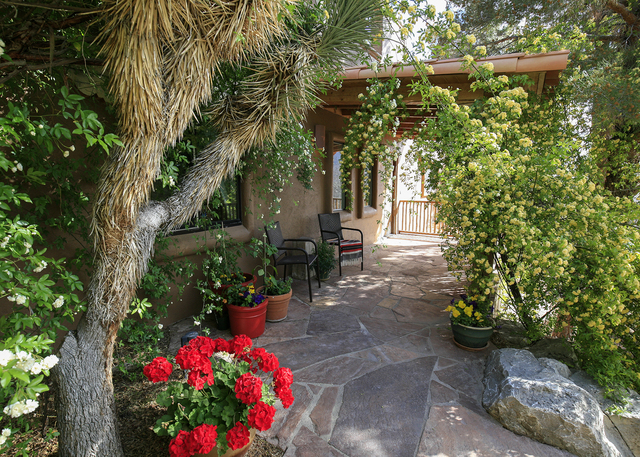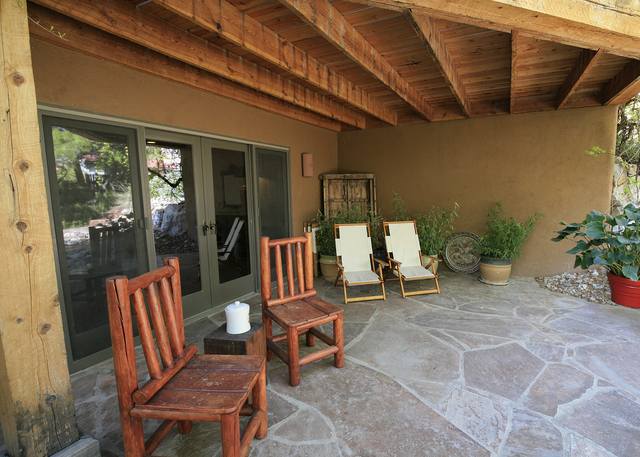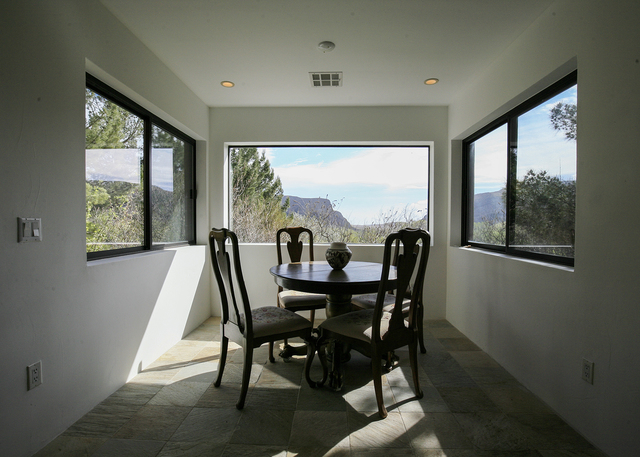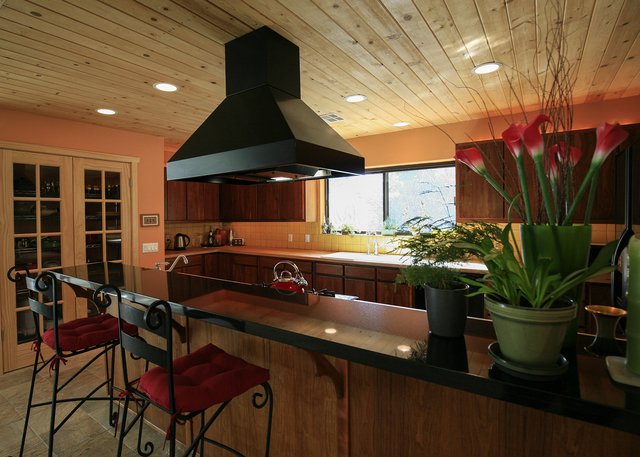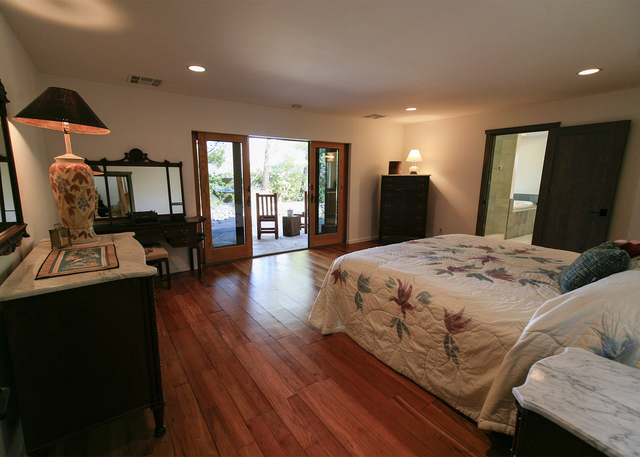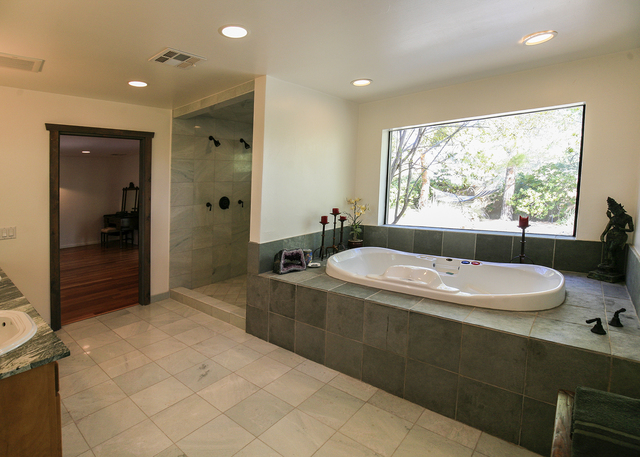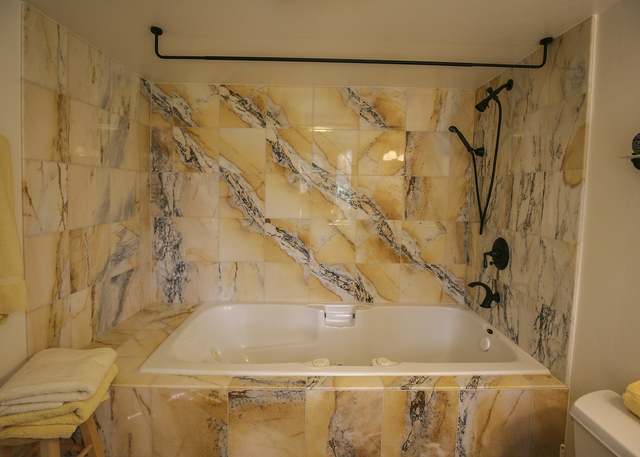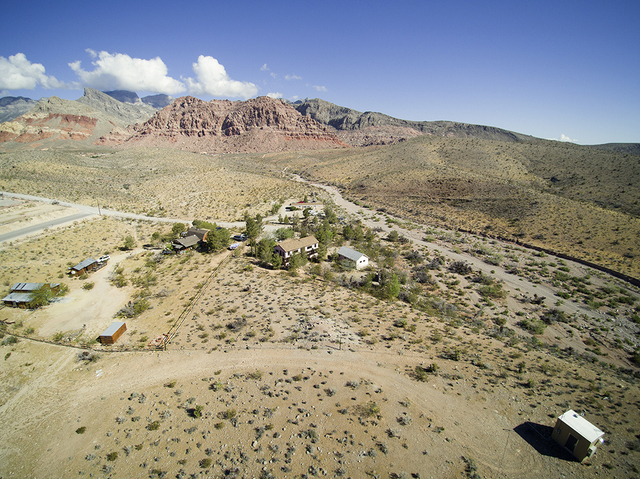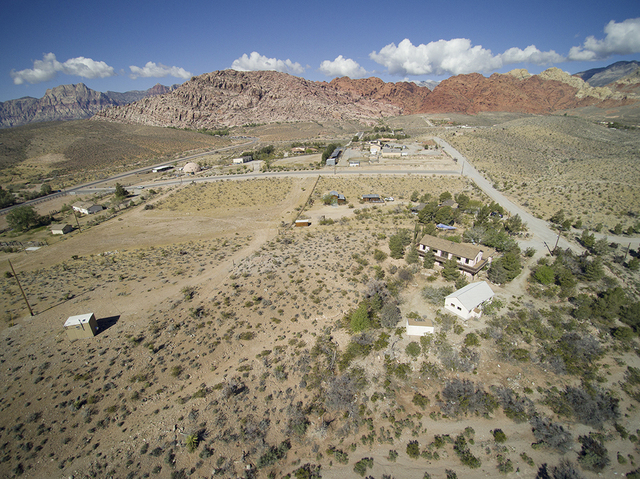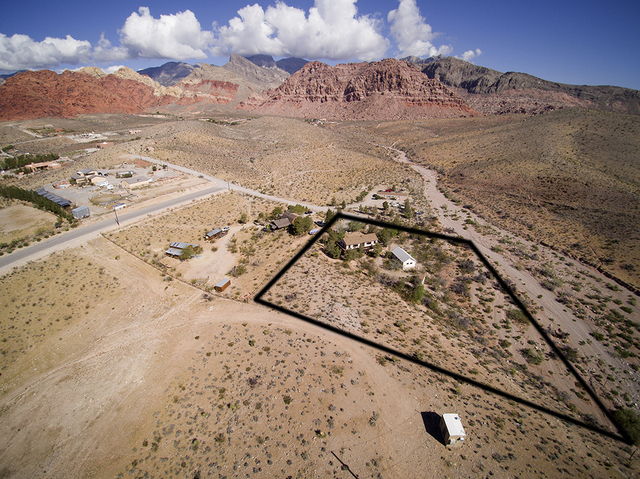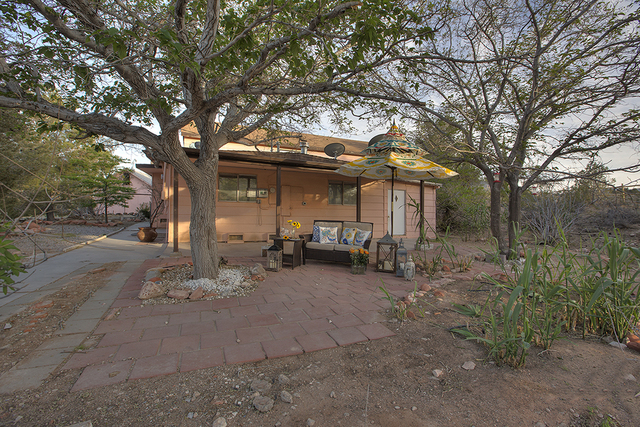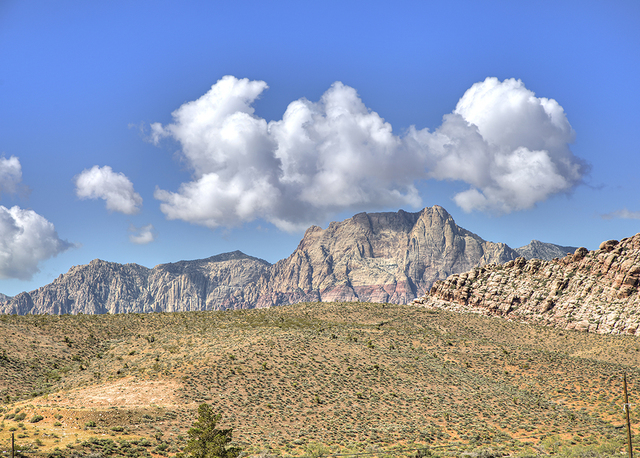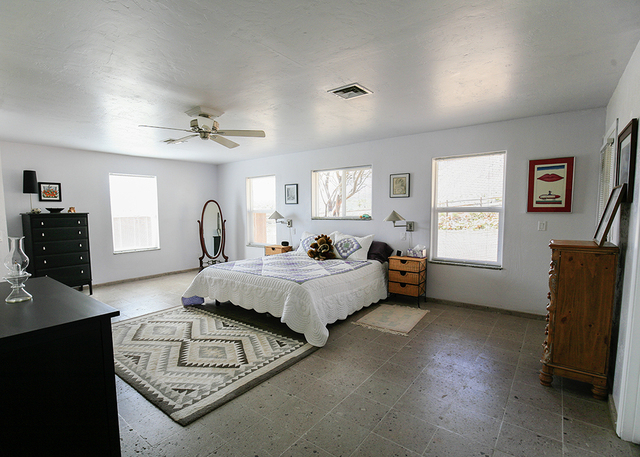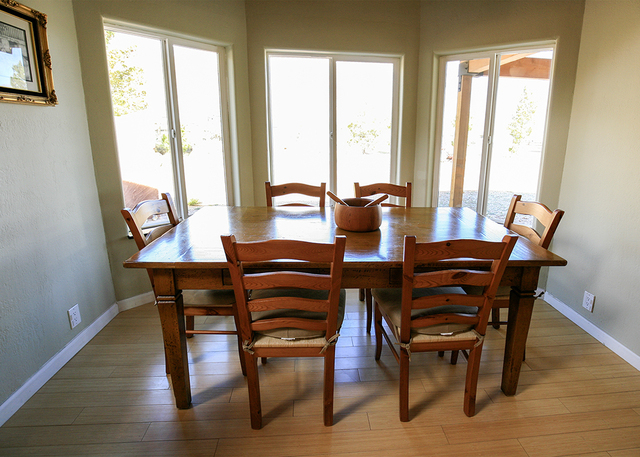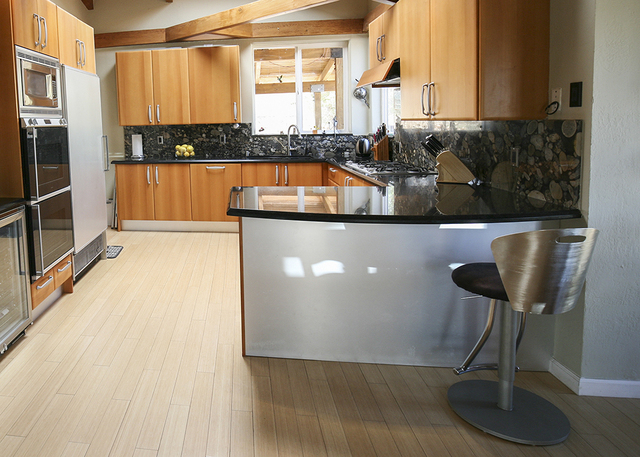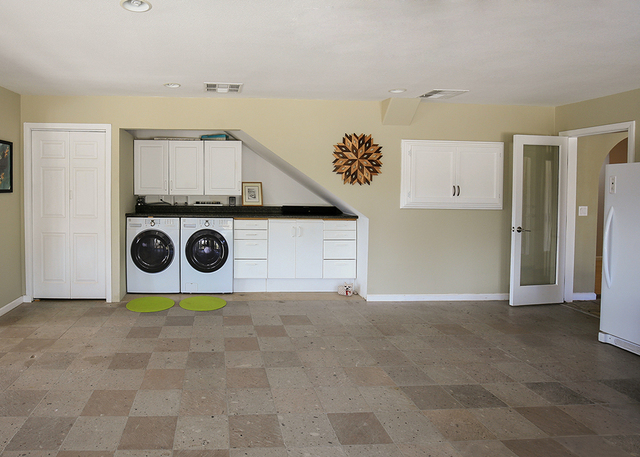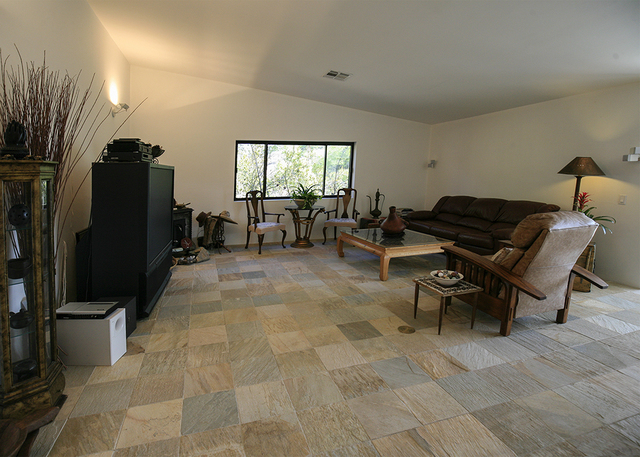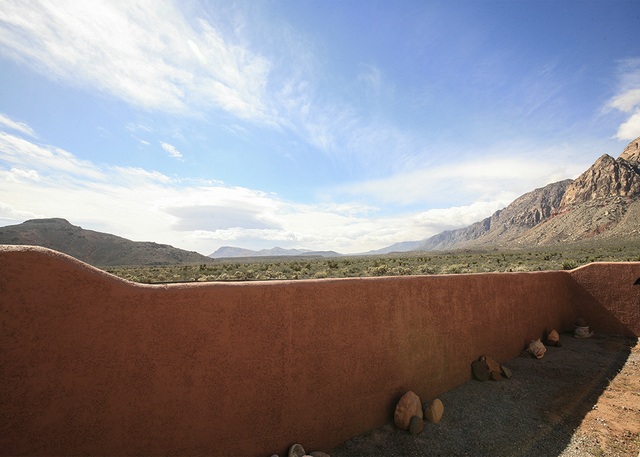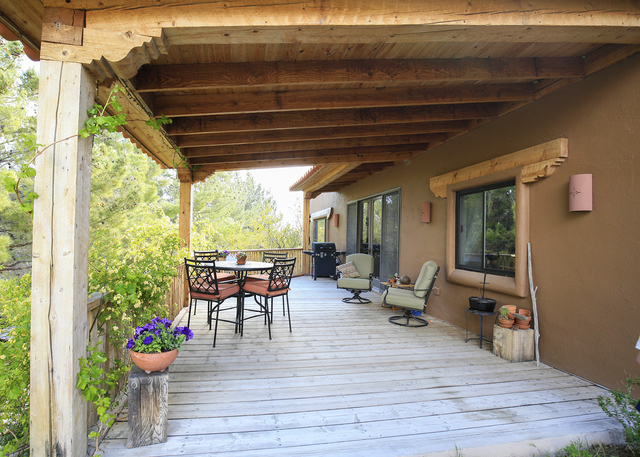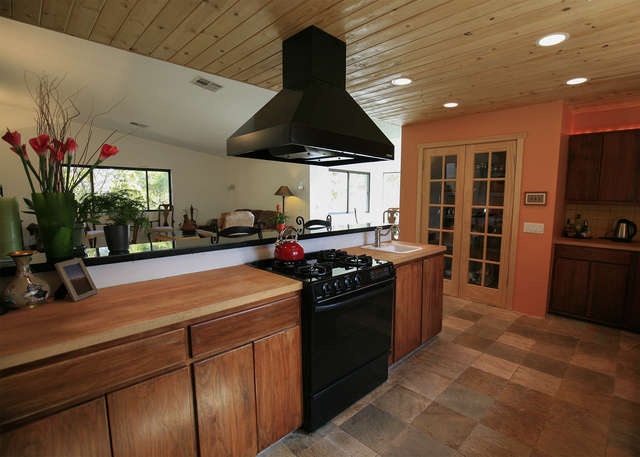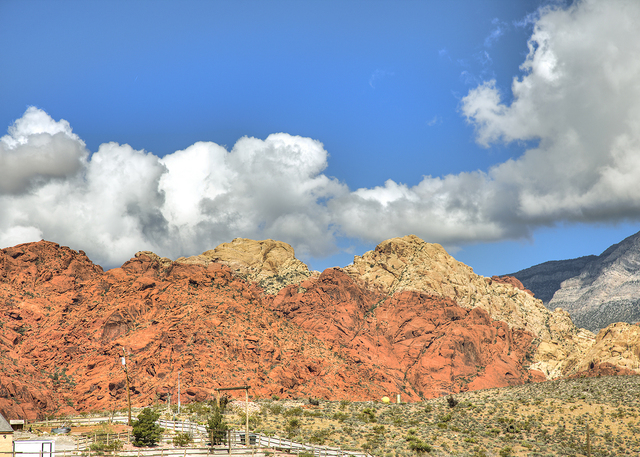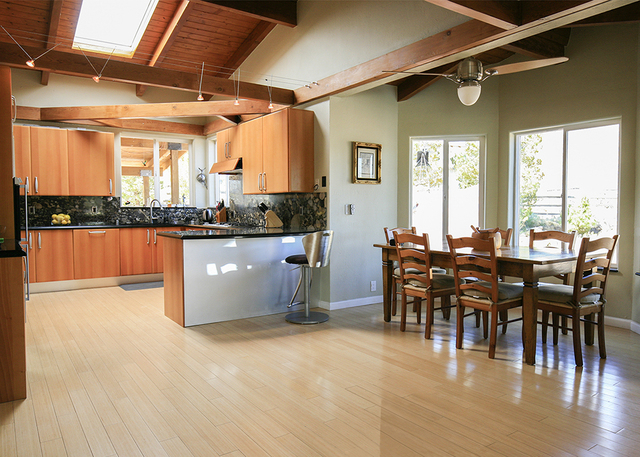 One of the main benefits of living in the Las Vegas Valley is its proximity to the beauty and solitude of Red Rock Canyon.
In 1990, Congress designated Red Rock Canyon as a National Conservation Area (RRCNCA) including Bonnie Springs, Calico Basin and the village of Blue Diamond. In July 2003, Clark County established the Red Rock Design Overlay District, regulating the private land within the boundaries of and surrounding the RRCNCA. This act placed restrictions on the type of growth that can be allowed in the overlay district. Simply put, it limits new homes. There are probably fewer than 300 homes in the area and little private land. Anyone looking to move into the conservation areas, the options are:
1. Buy one of the few existing homes, or;
2. Buy an empty lot and build a new home.
Talk about being between a rock and a hard place.
Still, the area is drawing a few local architects; and many are building vacation homes for those looking to get away from the hustle and bustle of the city.
Currently, there are five lots for sale in Blue Diamond and two for sale in Calico Basin, according to Kristen Routh Silberman, a Realtor who lives the area. Calico Basin has "probably 60 parcels, everyone is at least 2 acres and there's 27 houses. We're starting to see values move back up. Prices are $400,000 an acre, minimum; there're $1 million lots there, too," said Routh-Silberman with Synergy, Sotheby's International Realty.
Blue Diamond has a post office, store, library and elementary school with an average enrollment of less than 30 students, a church and a community park.
Realtor Pauline van Betten of Realty One Group said 70 percent of Blue Diamond's 115 homes were built before 1955, and have two bedrooms, one bath and no garage. "Villagers tend to stay in Blue Diamond for decades, not years, and it takes a major life-changing event to pry them away knowing how hard it will be to get back into the village," van Betten said. The upshot of this is an equity imbalance as the land becomes more valuable than the existing homes, yet the ability to attract buyers with the means to invest hasn't matched that momentum.
Says owner Ira Russack, who is trying to sell his Blue Diamond house and two adjacent lots, "it's hard to find the right buyer, because most people who want to spend over $1 million are looking for something more glamorous."
Real Estate Millions toured two homes for sale within the RRCNCA; Russack's and one of the houses in Bonnie Springs.
Russack's Santa Fe-style home owes half its charm to the architect, and the other half to landscape designer Jay Pleggenkuhle, who created a symphonic garden of desert plants that paint the landscape like musical notes shouting "the hills are alive with the sound of music."
The house is a simple retreat. It's most luxurious part is the master bath with jetted tub and steam shower. Any lavishness about this house is mainly in its outdoor spaces.
Set on the western side of Blue Diamond, the parcel consists of three adjacent lots at varying elevations bordering the Spring Mountains. The highest lot has several meditation areas. The house is on the center lot, and on the lower, eastern lot Pleggenkuhle created an orchard. "Ira's big into meditation and yoga, so we did these special areas that line up with different peaks, so if you're into energy flow, the whole Sedona thing, this actually makes sense," Pleggenkuhle said.
Some self-seeding wildflowers were planted and have taken hold. It's a natural, evolving garden; the opposite of the manicured plants at the typical hotel lobby, explained Pleggenkuhle, owner of Stonerose Landscapes. He was on staff at The Mirage for six years and designed Siegfried and Roy's Secret Garden.
Much of the landscape materials were reclaimed from other places disposing of them, like the Joshua trees and boulders that frame the property, yet they look as if they were there for hundreds of years. He created terraced ledges with rocks that were abandoned at the town wash, and used cleaved stone to create a "grand staircase" to the house's upper entrance. The front porch and side of the house are carpeted with swaths of yellow banks rose, in full bloom the week we visited.
Behind the house is a tall, tiered river rock waterfall that descends into a fish pond, and gradually trickles into a wash that ends "just like it dried out in the desert, said Pleggenkhule. "We created a dry wash waterfall you might find if you were hiking out in a canyon, and it actually functions to drain the property, too."
Russack decided to buy a house because he was spending months here in the 1990s attending the semi-annual MAGIC (menswear) trade show as owner of the New York City business, The Canal Jean Co.
"It was not a good experience. I try to take care of myself … I'm a vegetarian and I found it difficult to eat at that time in the restaurants … So I decided to purchase a house, but looking at all the tract houses that were available, they were really not for me. Somehow, I was led to Red Rock and I found this little town called Blue Diamond."
The owner was only interested in selling the existing house, not the adjacent lots, he recalled. "My plan was to buy the house, and maybe flip it, and get her to sell me the top lot, which is an amazing lot. I was not interested in that house. It was really a wreck." Eventually he persuaded her. "I wrote her separate checks for the top lot and the house and I said, 'I'm not going to buy the house from you unless you sell me the top lot.'"
In 1998, Russack hired a Santa Fe architect to design a greenhouse. They stripped the existing home down to the frame and converted the carport to a fourth bedroom. He incorporated wood artifacts from Santa Fe, such as corbels, a mission bell and wagon wheels in the yard. The door at the base of the sidewalk was imported from Indonesia. The kitchen has solid walnut cabinets. Its ceiling is made of knotty pine, and it has an eating nook looking east over the orchard.
The house is ecofriendly, from the low-volatile organic compounds paint, to the copper barrier embedded in some walls to stop electromagnetic fields transmission. It has a rewater system that collects gray water and distributes it to the landscape.
"Everything Ira put into this house had to be environmentally friendly. We were not allowed to use any chemicals like Roundup," Pleggenkhule added.
Russack's clothing store became a casualty of 9/11, and he closed it in 2002. Since he no longer makes frequent trips to Las Vegas, he spends more time at his other homes in Florida, New York and Brazil, and decided to sell the house to someone who will appreciate it and give it the attention it needs. "It was a labor of love … the plan was to never sell it, but to use it and enjoy it," he said. "I'm hoping to sell it all as one piece, just out of respect for all the hard work that went into it."
Only five families are privileged to own a house in the Bonnie Springs section of Red Rock Canyon, and after 25 years, John and Cathy Gauthier have put theirs up for sale for $1,650,000.
The sunrise lights up their master bedroom, Cathy said, so that "the mountains seem to glow in the morning." Added John, after a rainstorm "there's a huge shear cloud that comes over the mountain from Mount Charleston. It's so predictable and it turns these spectacular colors sometimes. The light makes the mountains look really spectacular at sunset."
Most real estate promotional photos feature the house front and center. In the photos of this one, the Spring Mountains in the back dominate the view, which isn't to say the house is unremarkable. The 2½-acre property resembles Bonanza's Ponderosa Ranch.
The property is accessed via a gravel road that passes by an arena where occasional sporting events are held. A gate separates the house from the road, which is lined with voluminous oleander bushes. There is an unfinished casita surrounded by cholla, ocotillo and agave plants.
The Gauthiers are retired geologists who met working for the same company on the Yucca Mountain project. Near the front entrance is a tall, perfectly preserved sandstone slab, possibly millions of years old. They bought the rare slab from "a guy down on Blue Diamond Road, when it was just a little country road … and he was going to carve his (business) name on it. Those are fossilized sand ripples on the face of it. We saw it and couldn't stand the idea that he was going to carve it up, so we bought it," John recalled.
Their eat-in kitchen looks north toward the other houses in the village. Pine trees they planted 25 years ago are now tall enough to provide a natural barrier. "When we do get wind, we get a lot of it, because there's nothing to break the wind," John said. "And, sometimes it really funnels down that valley. We've had 90-mile-an-hour winds."
In 1991, the couple paid below the $275,000 asking price, and nearly doubled the square footage from 1,850 to 3,426 on basically the same footprint by adding a second floor and converting a carport into a sunroom. They remodeled the master bedroom, bath and kitchen, which has solid bamboo floors, beautiful cabinets and black granite counters with a rock-embedded backsplash.
A split rail is all that separates the property from the Spring Mountains and keeps away the wild burros that famously roam the area. "Prior to that, they could run up to the bedroom windows at four in the morning. You wouldn't believe how loudly they can bray," Cathy said.
The also added a wall around the back and one side of the house to enclose the exterior hot tub, while deciding not to install a pool. "There are critters of every shape and size out here, and a pool would just be a maintenance nightmare," John said.
They put up, then eliminated bird feeders because "a slew of squirrels, rats, rabbits, coyotes came in packs to hunt them, and hawks were circling the house so we had a whole ecosystem in no time, so you have to be careful what you do out here in Mother Nature."
Despite the beauty that surrounds them, the Gauthiers have a yearning to settle down in California's central coast wine country. "The climate and landscape there is just to die for," John said.
That's funny; we were thinking the same thing about their landscape. The grass is always greener.