GLVAR's new home is taking shape
September 8, 2017 - 2:45 pm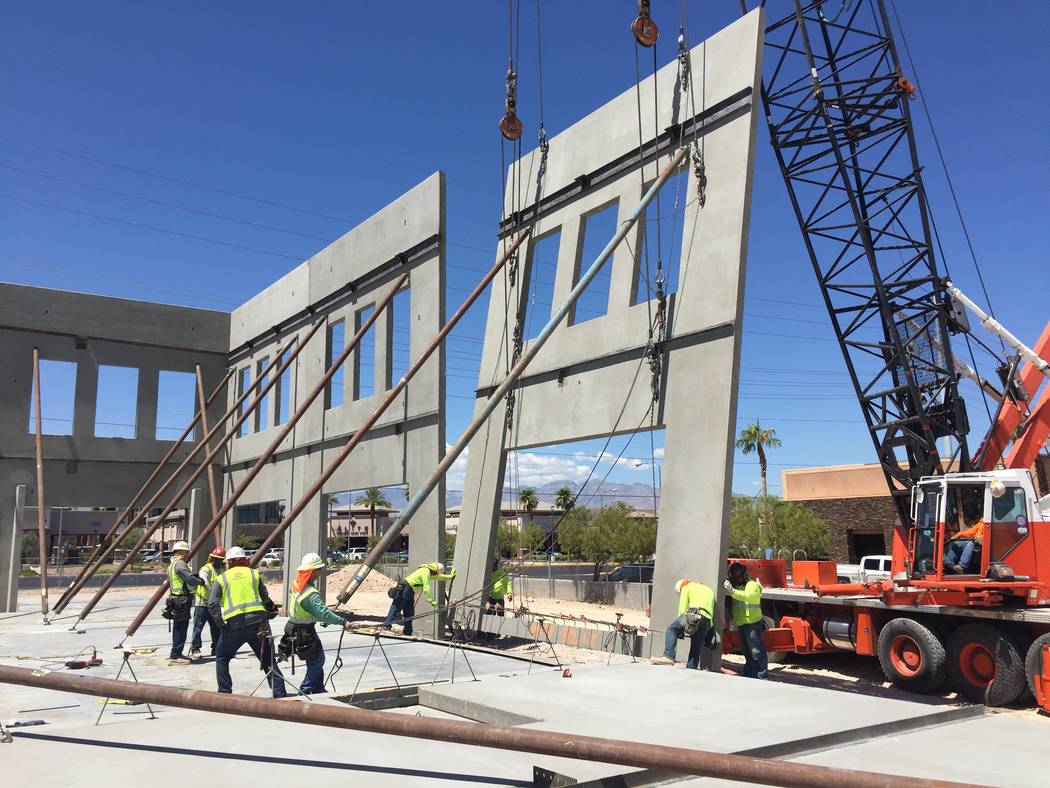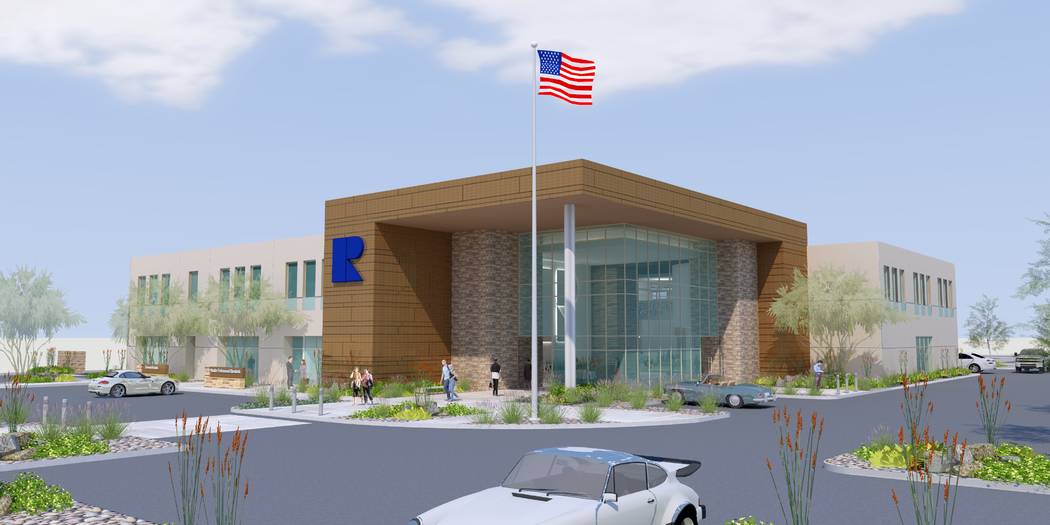 Like proud homeowners watching their dream home being built, members of the Greater Las Vegas Association of Realtors are excited to see the association's new headquarters taking shape in the southwest part of Las Vegas.
"If you've driven by the construction site near Rainbow Boulevard and the 215 Beltway lately, you've probably noticed that the foundation is in place and the exterior walls have gone up to form the shell of the new building," said GLVAR President David J. Tina. "It's an exciting time for our members."
Tina said GLVAR leaders hope to move into the new building by sometime early next year.
The building faces South Rainbow Boulevard, just south of Post Road and north of Sunset Road. It will have nearly 40,000 square feet of space, with classrooms large enough to seat 300 members. The two-story facility on 4.25 acres will be an energy-efficient, concrete tilt-up building with about 380 parking spaces.
Tina said it will feature an open environment, with inside and outside areas for members to collaborate. GLVAR is also planning to offer space in the building to other organizations to use for meetings, classes and events, potentially generating additional revenue for the association.
"This is a more convenient location for most of our members," Tina said. "Our local Realtors also will benefit from a more modern building with the latest technology and more room for the classes and other services we offer. This new building will help us meet the needs of our members for years to come."
GLVAR broke ground on its new state-of- the-art headquarters on Dec. 14. GLVAR board and staff members were joined by local dignitaries, including Clark County Commission Chairman Steve Sisolak, who represents the district where the new building is taking shape.
As Commissioner Sisolak said that day, "This beautiful and conveniently located building will be a great addition to this rapidly developing area. I think GLVAR's new home will be as good for this area as it will be for GLVAR and its nearly 13,000 members."
GLVAR will be moving from a 27,000-square- foot building at 1750 E. Sahara Ave. that it has occupied for more than 30 years. Tina said GLVAR has outgrown the current building, which was recently sold for $2.75 million to Laborers' International Union North America, Local 872 (LIUNA Inc.).
Tina said there will be no disruption in services to GLVAR's 14,000-plus members as the purchase agreement contains a lease back provision allowing GLVAR to remain at the East Sahara location until construction of its new building is completed in the coming months.
GLVAR was represented in the transaction by David R. Scherer of Newmark Grubb Knight Frank, while LIUNA was represented by Peter Guzman. GLVAR leaders chose the location near the 215 Beltway because so many local real estate brokerages are in that part of town.
"To provide enhanced services to our membership, the GLVAR board of directors decided the association needed to be where most of our members do business," GLVAR CEO Wendy DiVecchio added.
GLVAR worked with its contractor, Ledcor Construction, to offer a live video feed of work taking place at the site. Visit https://app.truelook.com/?u=lg1486578265#tl_live. For construction updates and more information, visit www.lasvegasrealtor.com/future-home- of-glvar/.
GLVAR was founded in 1947 and provides its more than 14,000 local members with education, training and political representation. The local representative of the National Association of Realtors, GLVAR is the largest professional organization in Southern Nevada. Each GLVAR member receives the highest level of professional training and must abide by a strict code of ethics. For more information, visit www.LasVegasRealtor.com. E-mail your real estate questions to ask@glvar.org.