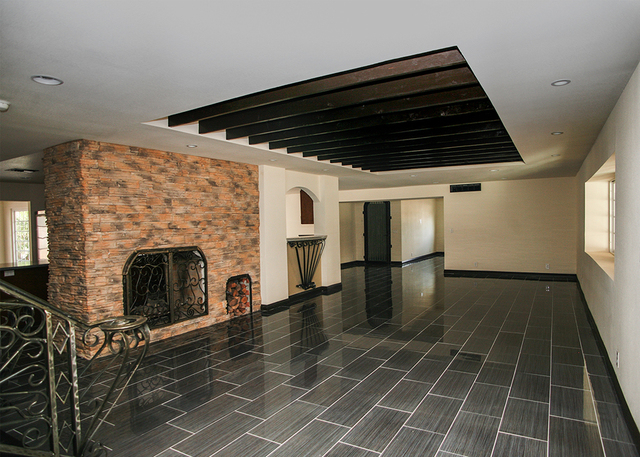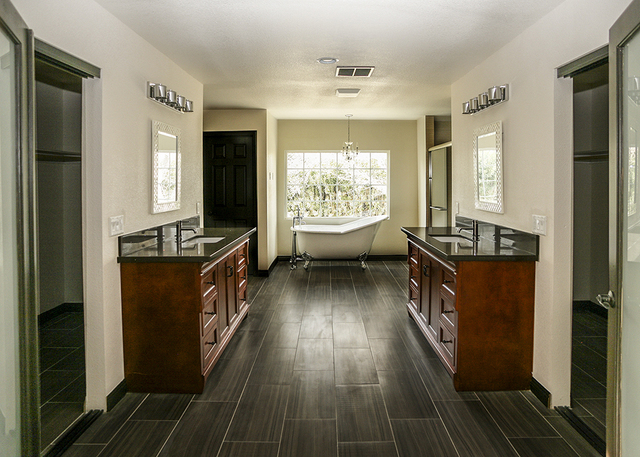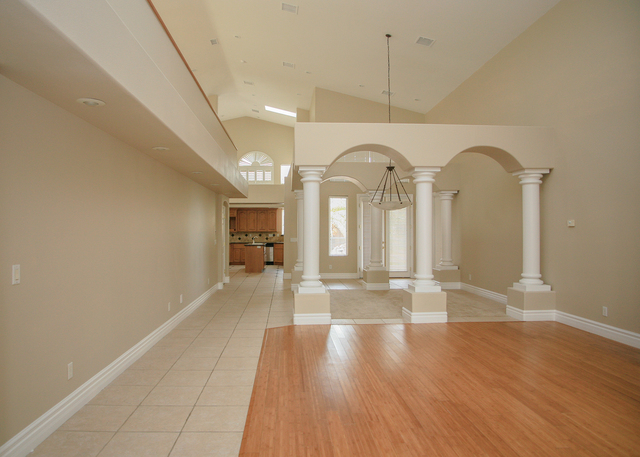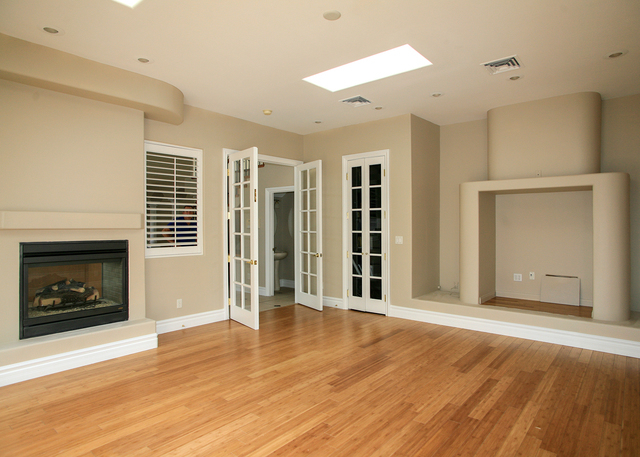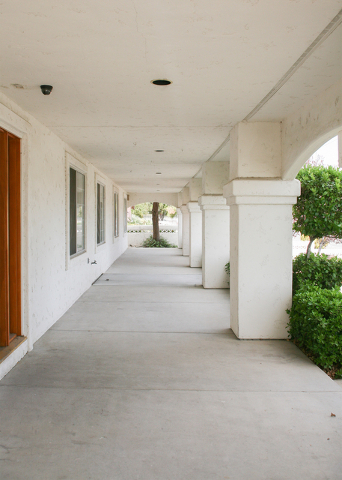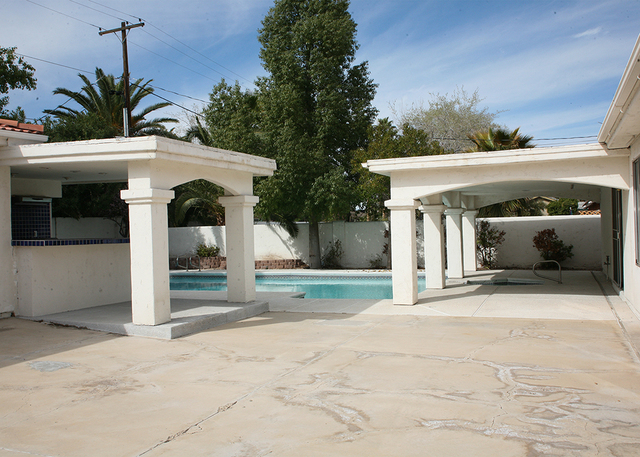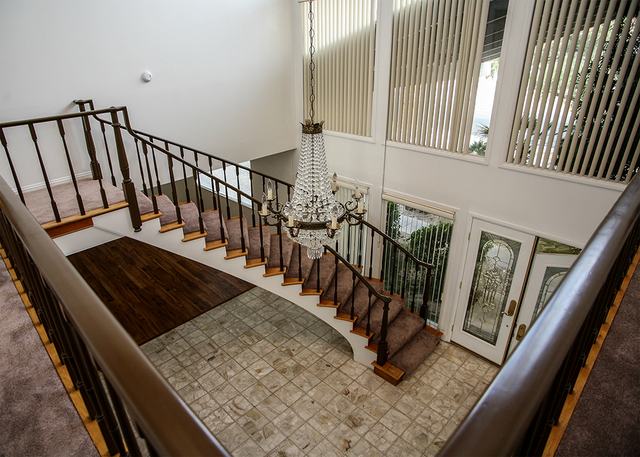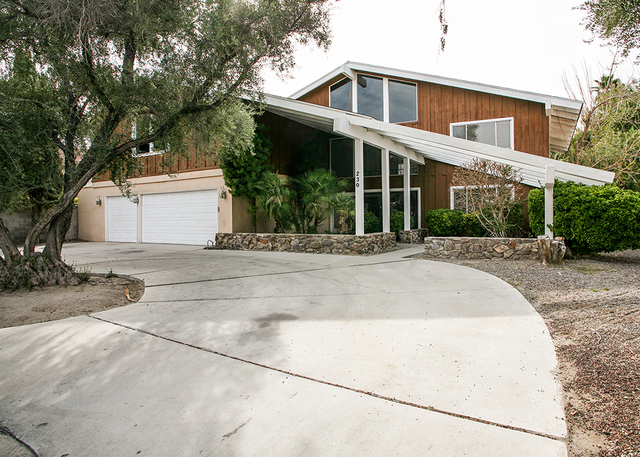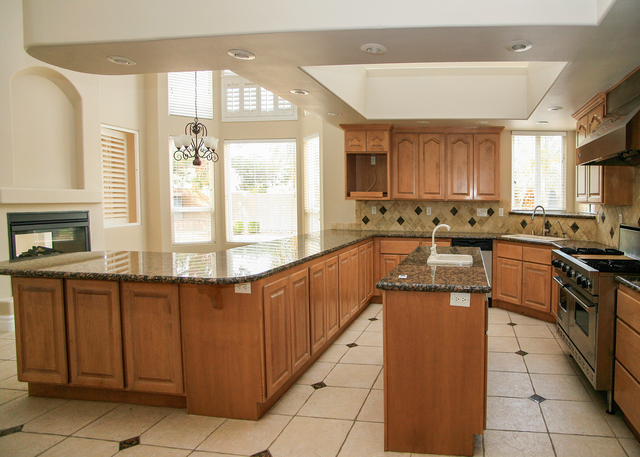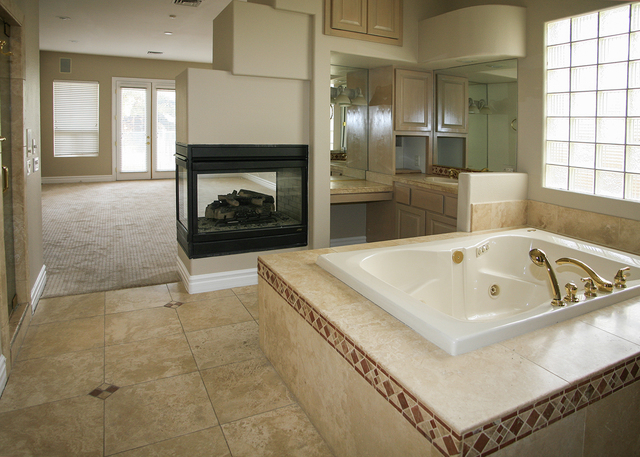 Sure, you've heard of Rancho Circle, the exclusive, downtown-adjacent enclave whose brick and iron gates have welcomed Las Vegas' rich and famous since the 1940s.
But the vintage beauty and large lots don't stop at the neighborhood's borders. Tucked around Rancho Circle, in the area roughly bounded by Valley View and Charleston boulevards, Shadow Lane and U.S. Highway 95, a cluster of charming micro-neighborhoods offers a wide variety of 1950s, 1960s and 1970s architecture at a range of price points.
With longtime owners keeping them maintained, these older homes held more of their value during the recession than their counterparts in other parts of the valley — and as Las Vegas recovers, they're drawing buyers who seek the convenience of downtown without the grit.
"We are seeing a renaissance in that area," said Zar Zanganeh, a real estate broker at Luxe Estates who lives in the area. "People are tired of driving 20 minutes from the west side to get to law firms and hospitals downtown. We've also seen a younger demographic of people in their 20s and 30s who are moving from places like San Francisco and Los Angeles and Seattle and they're used to having a vibrant downtown community."
The landscape shifts quickly in this quiet, residential corner of the city, with ornate mansions sitting just blocks from $150,000 starter homes.
Residents say longtime political families like the Tarkanians live here, as do celebrities like The Killers frontman Brandon Flowers.
Gated and nonhomeowners association options allow residents to choose their preferred balance between security and freedom.
Just under half of the homes sold in the area in the past year closed in 30 days or less, and Realtors say houses that are priced right usually come under contract within a few days.
Here's a guide to the other Ranchos.
Rancho Bel Air
Average sale price: $700,000
"Rancho Bel Air always seemed to attract people who had come into money recently," said Tony Vela, a Rancho Bel Air homeowner who grew up on nearby Campbell Street and remembers when casino executives and car dealers first began moving into the new development in the 1970s.
The original owners experimented freely with their custom homes, and the result is a fascinating hodgepodge of Georgian colonial mansions, traditional brick Tudors, New Orleans-style Mansard roofs and the occasional Danish modern, built over several decades. Two lots still remain vacant in the gated subdivision, which encompasses two concentric circles just north of Rancho Circle, between Alta Drive and Mesquite Avenue.
A 1980s home with turquoise tile trim, art deco lines and glass block walls earned the nickname "The Miami Vice House" from residents, while a menagerie of fanciful statues frolics in the front yard of a Tudor-style home belonging to the Maloof family, developers of the Palms casino.
Eureka Casino owner Ernie Lee bought a desert contemporary home in Rancho Bel Air's inner circle two years ago. The home boasts an interior sports court and a distinctive earth-tone facade with recessed windows, slate door surround and a Mission-style medallion window. "It's quiet, it's central, and I like that older feel," Lee said. His favorite part: It's only a 10-minute commute to work.
Rancho Nevada Estates
Average sale price: $650,000
Rancho Nevada Estates doesn't feel like a gated community. Maybe that's because it wasn't, until the late 1990s. Built as premium tract homes in the late 1960s, Rancho Nevada Estates attracted many Catholic families who sent their children to Our Lady of Las Vegas school, just outside the neighborhood's boundaries.
Today, neighbors stroll or bicycle down peaceful streets shaded with mulberry trees, flanked by sedate ramblers on half-acre lots.
"You just don't know you're in Vegas!" exclaimed Jack LeVine, a Realtor and vintage home buff who works in the area, on a recent visit. While Rancho Bel Air lures cash buyers, those purchasing in Rancho Nevada Estates tend to be upper-middle-class professionals with mortgages, LeVine said. Sprinkled among the many ranch homes are some Eichler-esque moderns, with their glass fronts and sloping roofs, whose owners are restoring them to their original glory.
A typical listing, 2800 Ashworth Circle, appears unremarkable on the outside. Inside, however, glossy porcelain-tile floors surround an open fireplace with wrought-iron grill, and a glassed-in dining area brings the outdoors in. The quirky upstairs includes small bedrooms and an enormous bath with claw-foot tub overlooking the garden.
Priced at $875,000, it's attractive without being ostentatious — just like this neighborhood.
Rancho Park
Average sale price: $425,000
Whether you're a resident or a visitor, it's hard to go more than a few yards down Park Way without someone stopping you to say hello.
"You know everyone because there's just one way in and one way out," said Toni Ann Montesano, a 12-year resident of the tiny Rancho Park community, just off the east side of Rancho Drive north of Alta Drive. "Everyone watches out for each other."
The midcentury homes range from about 2,000 to 3,500 square feet and often include pools and casitas. A high wall separates them from Alta, making the neighborhood feel a world apart — but without any gates or homeowners association. And that's how the residents like it.
"I don't want anyone telling me what color I can paint my house," said Don Leland, who with his wife, Leslie, bought a 1961 home that had been vacant for four years and has been painting it and restoring the original stonework.
Willem Venter, a trade show company executive and transplant from South Africa, closed last month on one of the few newer houses on the block, a neo-Mission with a formal layout and 1,000-square-foot porch.
"The front yards all have grass, it's older and it's not all cookie-cutter," Venter says, explaining why he and his family chose the neighborhood. "You just don't find this kind of neighborhood anymore."
Rancho Palomino
Average sale price: $700,000
It's not an official subdivision name, but Rancho Palomino is how some Realtors refer to the sprawling estates along Pinto and Palomino lanes. Here's where you'll find Michael Jackson's last Las Vegas home, the eccentric 25,000-square-foot Hacienda Palomino, with its chapel and cobblestone pathways (now owned by the honorary consular of El Salvador). It's also where Steve and Elaine Wynn once bought about 13 acres for a planned family compound, tearing down some existing homes — then divorced and never moved in.
The Springs Preserve — original site of the streams and springs that fed Las Vegas' growth — lies just northwest of here, and many of these properties have their own wells.
Flowers' home on Pinto Lane has played host to a number of other illustrious Las Vegas residents, according to Vela, from former Mayor Jan Jones to Andre Agassi and Brooke Shields.
While low inventory artificially skewed last year's average sale price below $1 million, don't be fooled: Most of these are multimillion-dollar homes. If you're in the market for a nine-bedroom manse with an onsite nightclub connected to the home by an underground tunnel, 2801 Pinto Lane is on the market for a cool $4.9 million.
Rancho Manor and Rancho Vista
Average sale price: $150,000
At the other end of the price spectrum sits Rancho Vista and Rancho Manor, havens for first-time buyers who want a home with character within reach of downtown's restaurants and art galleries.
The petite homes just south of U.S. Highway 95 and east of Rancho Drive range from 1,200 to 1,700 square feet and display many of the classic features of midcentury architecture — patterned concrete block walls, overlapping roof lines, post-and-column construction and clerestory windows. A few are Cinderella ranches, also known as Swiss Misses, a style popular in the 1950s and 1960s that added fanciful, fairy-tale details like scalloped roof edges.
Yes, some of the houses butt up against U.S. 95, but "the state did a wonderful job to ensure quality of life in that neighborhood," says Realtor Steve "Downtown Steve" Franklin. "The sound walls are outrageously effective." Sculptures adorn the walls, and a walking trail along the highway stretches all the way to Summerlin.
One of Zanganeh's clients just bought a four-bedroom, 1,600-foot-home on a cul-de-sac in Rancho Manor for $175,000.
"She's a young producer, goes to rock shows every weekend, is active in the live music scene and she only wanted to be in that area. We looked for two to three months, and she was adamant of not wanting to be in an HOA, and wanting to be close to downtown," he said.
"There's something for literally every price point" in the Ranchos, he added.