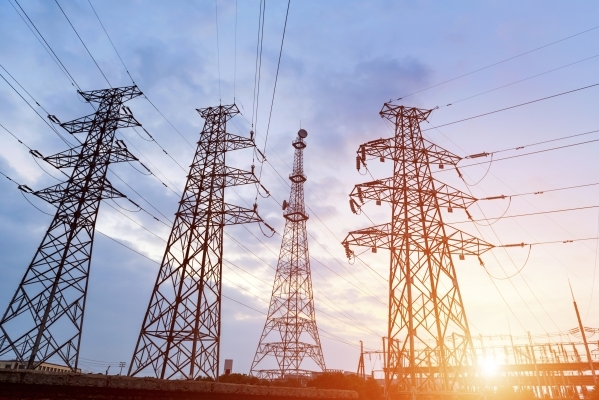 A decision by the Public Utilities Commission of Nevada on Dec. 22 that established rate changes for distributed rooftop solar generation customers of NV Energy has erupted into a political firestorm directed at Gov. Brian Sandoval, the PUC, the statewide utility and its parent company Berkshire Hathaway Energy Services.
More than 17,000 NV Energy customers subscribed to a net-metering program over the past decade, converting their homes to run on grid-tied solar power. The rules, rates and legal issues are changing for these homeowners, and final policies are still up in the air.
The political fight has become even more complicated by nearly halting installations of leased rooftop solar panel systems because providers such as Solar City, Sunrun and Vivint have stopped operations in Nevada as their profits diminished. On the positive side, the PUCN and NV Energy are considering helping homeowners who bought rooftop solar panels years ago, and would grandfather them into any new law that would reduce the energy credits and increased hook-up fees. The PUCN will make the final decision in February.
"We recognize the difficult job that the PUCN, PUCN staff, policy makers, and for that matter, all parties in this proceeding have had in trying to reach decisions on this complex issue," said NV Energy CEO Paul Caudill. "We also understand the history of net metering in Nevada and that a fair, stable and predictable cost environment is important to all of our customers. Our proposal seeks a balance for those who selected solar prior to the implementation of the new rules ordered by the PUCN and those without solar."
The controversy has been triggered by a precipitous drop in the cost of solar energy. While photovoltaic rooftop solar panel installations have become more affordable to local Nevada homeowners and businesses thanks to a 30 percent federal tax credit and a net-metering incentive program over the last few years, price drops have been even greater for utility-scale solar farms.
Warren Buffett's Berkshire Hathaway Energy Services has led the effort to drive down the cost of purchase power agreements for renewable solar power generation resources on behalf of Nevada ratepayers. The PPA contracts lock in the price of solar power for 25 years and they are now becoming competitive with natural gas PPA contracts, the fuel used to generate electricity for about 75 percent of the power plants in the state.
In the past, most electricity in Nevada has been created by power plants burning a fossil fuel like coal or natural gas. Water is heated past its boiling point by the burning fuel. The resulting steam and pressure spin turbines that rotate the magnetic fields inside electrical generators.
The generators induce electricity to flow through transmission lines that are routed to regional substations and then to local neighborhoods where power is stepped down through a transformer and connected by insulated wires to each home on every block. The transmission and distribution infrastructure administered as a utility "grid" must connect to all 1.3 million clients in Nevada so that electricity continues to flow on a reliable basis 24 hours a day and all year round.
Because fossil fuels are not mined within Nevada, local power providers have imported coal and natural gas to provide fuel for their electricity-generating power plants. The creation of steam pressure also required large supplies of water, a scarce resource in the Mojave Desert while the burning of fossil fuels also emitted particulates and carbon byproducts that were released as gases into the atmosphere.
Over the last decade, Nevada legislators have pushed to shift NV Energy away from its reliance on fossil fuels to more home-grown, renewable energy resources like geothermal hot springs in Northern Nevada and abundant solar power in Southern Nevada. These are also clean sources of energy that do not burn fuel as they create electricity.
Renewable energy mandates by state legislators over the last decade required that the utility purchase 25 percent of its electricity by 2025 from power plants that use clean, renewable energy resources.
With regulation oversight by the Public Utilities Commission of Nevada, NV Energy has complied with the mandate and as of 2015, has exceeded 15 percent renewable power sources while being on track to exceed 25 percent even before 2025.
During 2011, NV Energy had negotiated a 25-year power purchase agreement for power from the Crescent Dunes utility-scale solar farm in Tonopah for $135 per megawatt-hour, compared to $60 per megawatt-hour for electricity from power station providers who burned natural gas to make electricity.
Just four years later during 2015, NV Energy and Berkshire Hathaway Energy Services negotiated successive PPA agreements with solar farms that cut the cost of utility-scale solar power dramatically.
A 25-year agreement with Sun Edison for electricity from the Boulder Solar Project, a 100-megawatt solar farm, was negotiated at $46 per megawatt-hour. The utility then negotiated an agreement with First Solar for electricity from another 100-megawatt solar farm for $39 per megawatt-hour.
More utility-scale solar projects are being submitted to the PUCN by NV Energy that will be competitive with natural gas-burning power plants and also will not consume as much water.
Northern state residents who are customers of NV Energy are also served by abundant geothermal renewable resources, where bubbling hot springs are tapped in power plants to generate steam directly, with enough pressure to turn generator turbines without burning fossil fuels.
Unlike solar power that depends upon the presence of the sun, geothermal resources can work around the clock to generate electricity as long as bubbling hot water is being pushed back up to the earth's surface by molten activity at the earth's core. After the pressure is expended, the steam is recaptured as water vapor and pumped back into the ground to be recombined with the hot springs below.
The amount of energy generated by NV Energy's portfolio of power plant providers must be actively matched to the demand of its customers. If too much energy is generated on the grid and no one consumes it, the excess energy has nowhere to go.
So power plant assets are actively connected and disconnected from the grid during the peak and valley cycles of each day by the utility, depending upon demand.
However, over the last decade, NV Energy customers were also encouraged by federal and state incentives to make personal investments in the fledgling photovoltaic solar power industry by installing solar panels on their home rooftops and subscribing to a "net-metering" program.
At night, the home rooftop systems were coupled to the utility grid to supplement the power provided by the sun. Any electricity not consumed by the homeowner would be dumped back into the grid and flow to a neighborhood home on the block that would be metered at the same rate as retail electricity provided from the grid. The homeowner would be compensated for this local electricity generation by the utility, receiving a credit at the going retail price that could be applied to the solar homeowner's electric bill each month.
In order to avoid homeowners adding more solar panels than they needed for their home, regulators used the previous year's electricity consumption rates as an upper limit for the amount of panels that the homeowner could install on a rooftop or backyard pedestal and also be tied to the utility grid through the net-metering program.
However, by also making energy-efficiency improvements to the house after the solar panels were connected to the grid, homeowners could decrease their energy usage even more, allowing them to provide even more excess electricity back to the utility grid over time and receive more credits. Some early solar adopters began driving electric cars to use up these excess credits at a cheaper rate than gasoline fuel for their car.
As the cost of photovoltaic solar panels dropped over recent years, new business models were introduced by companies like Solar City and Sunrun that allowed homeowners the option of installing solar panels on their rooftops with no upfront cost. In exchange, the homeowner entered into an agreement to rent the electricity produced at a price slightly less than the NV Energy retail rate for power per kilowatt-hour. Homeowners under these leasing agreements would have two electricity bills each month, one from the rooftop solar power provider and one from NV Energy for the utility grid connection.
A cap of 3 percent of total ratepayer consumption was legislated for the net-metering program, in order to compare costs and rate structure pricing once this benchmark was reached.
Due to a surge of rooftop solar installations during 2014 and 2015 by solar leasing companies, the maximum level of installations was achieved more quickly than expected, catching the 2015 state legislative session unprepared.
A compromise was reached by state legislators to pass the final cap and rate structure decisions on to the Public Utility Commission of Nevada after a review of plans by NV Energy and Berkshire Hathaway Energy Services.
After analysis by the PUCN staff, input from NV Energy, and a series of public hearings, the three-member Public Utilities Commission of Nevada made a decision Dec. 22 to increase the hook-up fees and rates and decrease credits over the next four years for homeowners with rooftop solar power systems.
The new rates went into effect Jan. 1. The cost for non-solar ratepayers to connect to the utility grid to receive electricity was set at $12.75 per month by the PUCN while solar ratepayers would pay $17.89 per month. Over the next four years, that connection rate would increase incrementally to $38.51 per month on Jan.1, 2020 for rooftop solar owners while staying under $15 for non-solar homeowners.
Instead of the retail rate of 11 cents per kilowatt-hour as a purchase credit for excess rooftop solar generation not used by the homeowner but passed onto the grid to homes in the same neighborhood, NV Energy would only be required to extend wholesale energy purchase credits that are equivalent in price to purchasing utility-scale solar resources. Rooftop solar owners who own their solar panels would no longer be able to save credits each month as any excess generation would be deducted directly from the next monthly bill. Over the next four years, the cost paid back to the customer for excess energy generation would drop from about 9 cents per kilowatt-hour for 2016, down to about 3 cents per kilowatt-hour in 2020, equalizing the cost to the utility with the cost of electricity purchased from utility-scale solar farms.
The only remaining advantage for rooftop solar owners would be that monthly consumption costs for grid power usage would be 10.8 cents per kilowatt-hour and for other ratepayers would be 11.1 cents per kilowatt-hour, a savings of three-tenths of a penny for every kilowatt-hour consumed during 2016.
The new rate schedules projected over the next four years for rooftop solar owners, as well as general ratepayers, can be viewed at the NV Energy website, www.nvenergy.com.
The new rate structure on Jan. 1, was also made retroactive to homeowners who installed solar power prior to reaching the 3-percent cap under preceding NV Energy policies that promoted net-metering and were mandated by state law.
This retroactive regulation was originally intended to streamline the administration costs for NV Energy that are normally passed on to ratepayers, but the decision also ignited a sense of betrayal among the customers who were early adopters of solar technology when it was more expensive for the hardware components and installation costs.
The solar net-metering decision by the PUCN in December 2015 affected 14,832 existing customers of NV Energy in Southern Nevada and 2,423 customers in Northern Nevada.
Many of these rooftop solar homeowners believe their investments would become a liability that will penalize them severely over the lifetime of their rooftop solar system, and especially over the next four years in Southern Nevada.
On Jan. 25, the PUCN held hearings to reconsider a proposal to "grandfather" existing rooftop solar owners who participated in the net-metering program before the cap was reached, allowing them to continue to receive adequate compensation for their return on investment.
NV Energy's Caudill made an announcement on the same day that a new utility proposal would allow existing customers and applicants who were installing rooftop solar systems before Jan. 1, to continue at the same rates previously applied and phase out their rate schedules over the next 20 years. A final decision on these requests to reconsider will be made by the PUCN in February.
During a meeting of the SolarNV chapter of the American Solar Energy Society in mid-January, many rooftop solar homeowners were planning to shift their household energy demand to the peak hours of the day, to use as much of their homegrown energy during that time, while avoiding as much of their home-generated electricity flowing back to the utility grid as possible.
The reasoning was that any unused electricity sent back to the grid would later be marked up by the utility and sold back to the household at retail prices. Use it or lose it seemed to be the conclusion. This meant that rooftop solar homeowners must now shift their laundry, dishwashing, cooking, swimming pool heating, electric car charging and other appliance usage between 9 a.m. to 5 p.m., when the sun is shining the brightest, in order to make as much use of the solar resource as possible.
However, that consumer practice runs counter to utility guidelines for peak shaving and valley filling, in order to spread out the costs of grid utility demand to all ratepayers during the day and night. Too much demand by the utility grid during peak activity hours from 1 to 7 p.m. requires more expensive purchases of electricity from the short-term commodity market to meet demand spurts.
Battery-backup systems were also considered by homeowners at the Solar NV meeting. Banks of batteries in the home could store electricity generated by the solar power system during the day for retrieval at night. But there are losses during each charge and discharge cycle of the battery pack so that some electricity generated would be lost as heat during each daily storage and retrieval cycle.
Going off the grid was also part of the meeting discussion. Homeowners can request that NV Energy remove the utility meter and break the home's connection to the grid, but building codes still require owners to leave the grid-connected wiring in the ground or conduit as a reconnection option.
Some homeowners have already gone off-grid in but required twice as many solar panels and a garage full of battery storage systems to power their house year-round. Southern Nevada homes usually require air conditioning systems to work at full capacity during the summer months of June through September, from dawn to dusk.
So, there were no easy answers for Southern Nevadans who are considering taking the solar power plunge. More information about the SolarNV chapter of the American Solar Energy Society can be found at the website of the non-profit organization, www.solarnv.org.
Installation and rental companies like Solar City, Sunrun and Vivint Solar cried foul and accused PUCN of establishing "bait-and-switch" policies. The companies suspended business operations in Nevada during the last two months.
Solar City laid off hundreds of employees after the PUCN decision in December 2015, including rooftop hardware installers, warehouse staff, and outside salespeople. However, the company still employs more than 1,500 personnel in its Las Vegas call center to administer ongoing solar installations in 20 other states.
Local city and county governments in Nevada are debating new rules and adjustments to their laws. On Jan. 19, the city of Las Vegas announced plans to support new Pre-Approved Clean Energy financing options for homeowners who want to install and own photovoltaic solar energy and heating systems on their homes.
PACE financing is recognized and administered by banking systems in other states. Permanent solar installations on a home rooftop can be treated as a home improvement and added to an existing mortgage to spread out the costs of a solar rooftop installation with minimal up-front costs.
The home appraisal industry is becoming more skilled at determining the value of green efficiency and renewable energy installations when calculating the resale price of an existing home.
Challenges to the PUCN ruling have started a political process for the upcoming November elections that include gathering signatures for a referendum and the formation of a new Nevada Solar Owners Association. These polarizing issues will influence the upcoming election for members of the 2017 state legislative session.
The 3 percent cap limit may once again be revisited and the winning candidates will either implement or defeat proposed legislation that could once again adjust statewide mandates for the PUCN and NV Energy toward the adoption of distributed rooftop solar generation systems.
Stay tuned.