101-year-old message in a bottle discovered, returned to family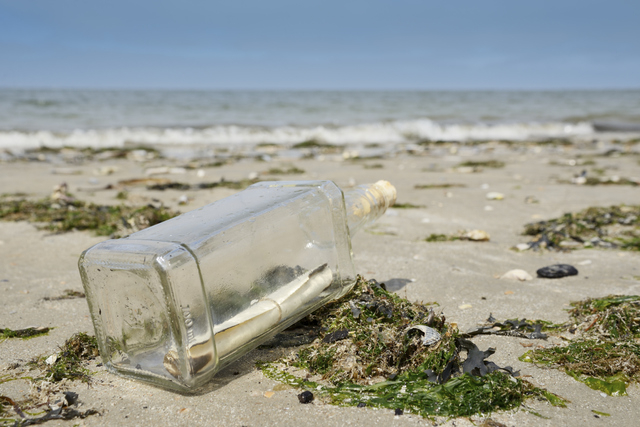 A postcard sent in a bottle over 100 years ago was discovered last month in the Baltic Sea near the city of Kiel, Germany, and returned to the sender's family, thanks to the investigative work of a German museum.
The bottle was discovered by a fisherman and while much of the postcard was illegible, aside from the name and address of Richard Platz, the International Maritime Museum was able to track down his 62-year old granddaughter.
Angela Erdmann said she only knew her grandfather from stories told by her mother.
"It was very surprising," Erdmann told The Guardian. "A man stood in front of my door and told me he had post from my grandfather. He then told me that a message in a bottle was found and that the name that was on the card was that of my grandfather."
Erdman was able to hold the bottle at the museum last week.
"That was a pretty moving moment," she told The Guardian. "Tears rolled down my cheeks."
According to The Guardian, researchers were able to determine that Richard Platz sent the message in a bottle in 1913 in the Baltic when he was just 20 years old.
And it's thought to be the oldest message in a bottle in the world, but it's not yet official.
According to Guinness World Records, the current holder of the oldest message in a bottle was nearly 98 years old and was found in April 2012.
Contact Kira Terry at kterry@reviewjournal.com. Find her on Twitter: @kiraterry