African-American organizations jointly hold fundraiser
December 15, 2013 - 8:52 am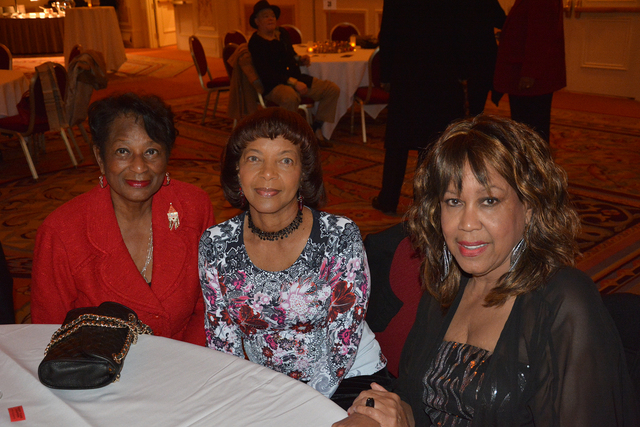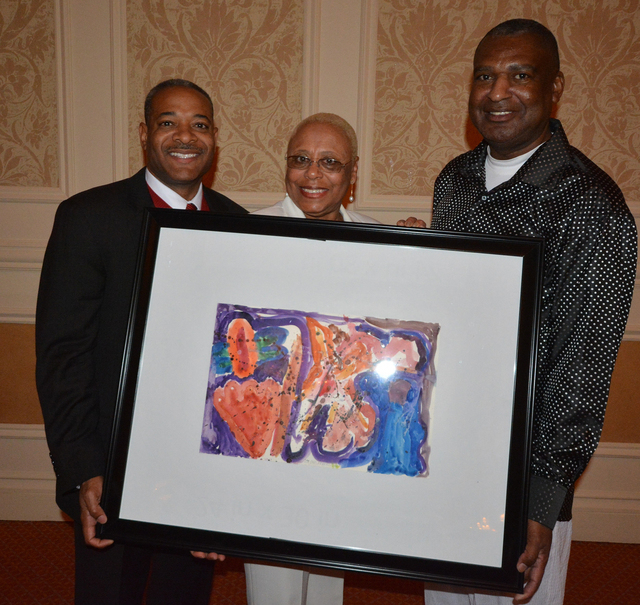 For the third year, the 100 Black Men and Coalition of 100 Black Women organizations joined forces to raise money to buy toys and presents for Clark County schoolchildren, through a Christmas party Dec. 6 at The Venetian. More than 300 people attended.
The 100 Black Men mentor students at schools that include Mackey and Wendell P. Williams elementary schools and the 100 Academy of Excellence schools.
Gift baskets and students' artwork were raffled at the event. Art teacher Ken Ruffin from the 100 Academy and Principal Peggy Selma joined 100 Black Men President Brian Pauling onstage to display students' art.
Henry Taylor and Dennis Obergon were the top bidders for two Southwest Airlines tickets to any U.S. destination during the live auction. Their bids garnered $1,400, and the organizations raised more than $9,000 to buy toys and gifts for schoolchildren for Christmas.
Among the guests were Sandra Mack, founding president of 100 Black Women, and Larry Mosley, founding president of 100 Black Men. Other guests included Gwen Rogers; Zachery Brooks; Marsha Mecham and her husband, Arthur Williams; and Bennett Mitchell and his wife, Debbie.
Chairwomen of this year's event were Lillian McMorris and Glennie Gaines.
The Fundraising Committee of 100 Black Men included Pauling, Taylor, Leonard Ratliff, Glen Thompson, Eric Sykes, Alex Thomas and Monroe Mitchell. The Coalition of 100 Black Women on the committee included coalition President Sylvia Allen, Pat Smith, Mabel Farrington, Deborah French and Bette Bowden.
Turkey and beef carving stations were available for guests, who could dance to music by DJ Artillary and dine on appetizers, fruits and vegetables.
"We support the 100 Black Men on all of their events and they support us," Gaines said.
Selma, principal of the 100 Academy of Excellence, noted, "The volunteer tutors from 100 Black Men come every week during the school year, and take students on field trips and give students the attention they need to succeed."
This partnership with the schools continues, she added.
Pauling said the 100 Black Men focus on mentoring, education, economic empowerment, health and wellness. He added that the mission is to serve the community. The group's motto is, "What they see is what they'll be," when it comes to mentoring the children.
The Coalition of 100 Black Women also mentors in Clark County schools, advocates programs to place women in corporate positions, and conducts seminars on HIV, economic development and finance.
100 Black Women President Allen said both organizations plan to partner on more programs in the future, given this project's success.