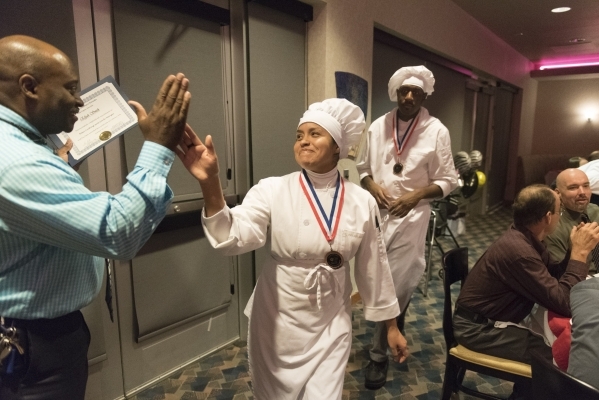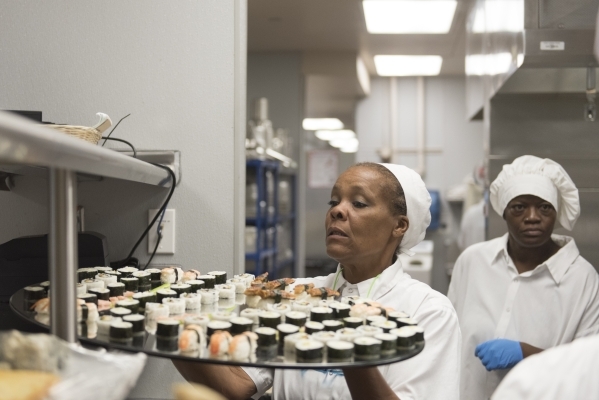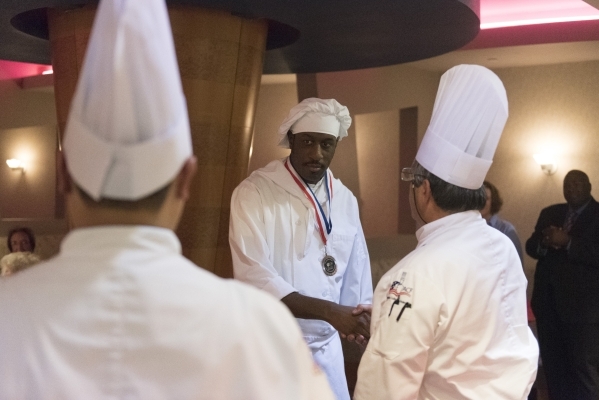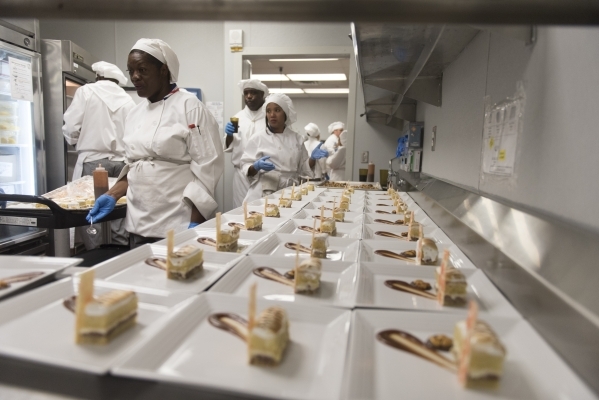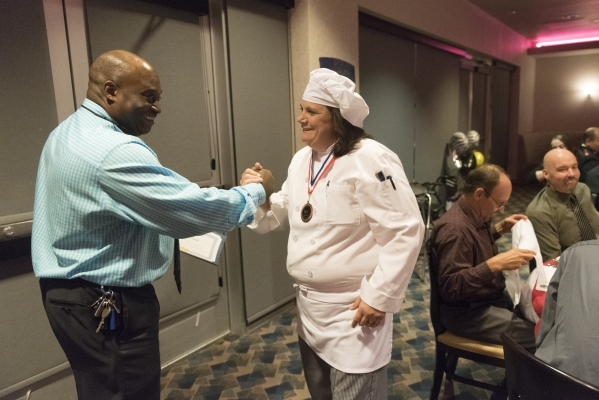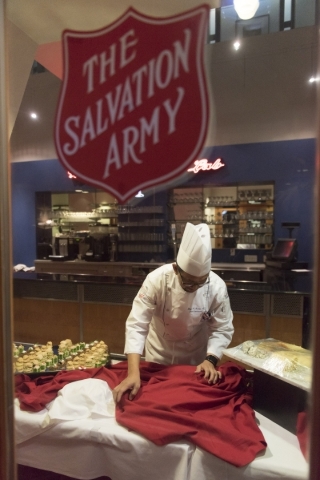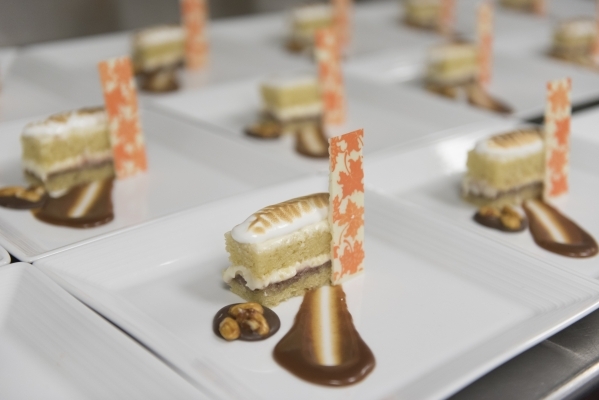 Ask culinary graduate Elijah Smith what's good on the menu. Tonight, he'd recommend the stuffed chicken — breaded breast of chicken stuffed with Monterey Jack cheese and chopped green chile peppers, served with chile verde sauce, black beans, rice, and a mini corn tamale.
"It's pretty good," he said.
Smith helped make it in a flurry of frenzied kitchen activity on Wednesday evening, collaborating and preparing for several days with 11 other graduates of the Salvation Army's Culinary program at the College of Southern Nevada. The team put on a multicourse feast for approximately 80 family members, friends, and other visitors at graduation at Russell's Restaurant on the CSN Cheyenne campus.
The graduates are homeless or at risk of homelessness. Each received a certificate in the culinary arts of basic cooking and garde manger (pantry chef). In the kitchen, word had it that some grads had job interviews that day. The program has a 95 percent job placement rate, according to the Salvation Army.
"We see people who've been living in treetops, running from domestic abuse," said Phillip Hollon, director of social services at the Salvation Army. He said participants make a 500-hour commitment to training over 10 weeks — compressing one semester of work at CSN.
The event marked the 40th graduation of participants in the program, an offshoot of the Salvation Army's Lied Vocational Training Program. The Salvation Army partners with CSN to run the program twice a year, with funding and help in job placement from the Nevada Department of Employment, Training and Rehabilitation. Supplies and other support also come from the Salvation Army Women's Auxiliary.
The training has helped some graduates land jobs at places such as MGM Resorts International and Zion National Park, Hollon said. A Trump Hotels representative was reportedly attending that evening, scouting students as they served up meticulously arranged Southwestern chopped salads and Lemon Cake Delight.
"They're doing the same work as our college students, and they're going three times faster," said Chef Steve Soltz, basic cooking class instructor. "And they're expected to keep up."
So, just what can one do with a certificate in "garde manger"? Whip up salad dressings, basic desserts, respectably carved fruit, hors d'oeuvres, sandwiches, and sushi, for a start, according to Chef Michael Gabriel, garde manger class instructor. Graduates can land a job as a pantry cook or line cook, or start their own businesses. They can also continue on at CSN.
For 46-year-old Jodi Gillis, 14 months sober, the dream job is to serve the elderly in assisted living. She plans to join the Culinary Union.
"Some people might think that this is a small achievement, but to us, it's a huge accomplishment," she said.
Meanwhile, Smith dreams of "top casinos."
Aside from dreams, emotions flowed over dinner. Russell Griffin said the experience of watching the culmination of friend Natalie Brown's hard work was "overwhelming."
"When I go to church, I don't feel like I feel right now," he added, wiping tears.