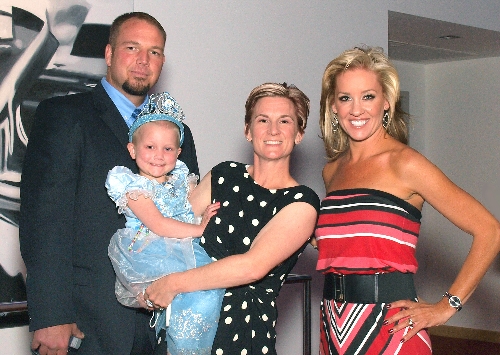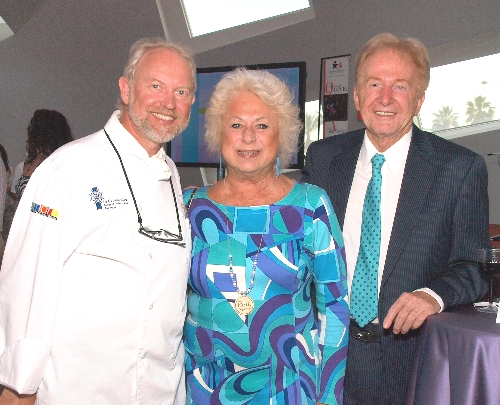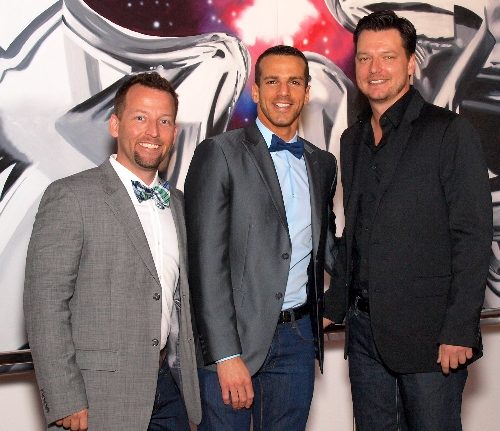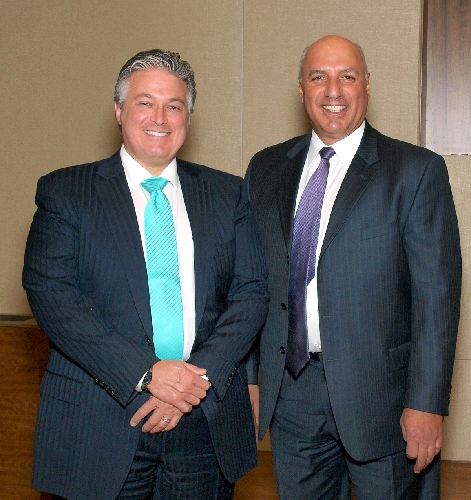 Desert Research Institute held its 25th annual Nevada Medalist Dinner on April 26 at Aria.
This year's event honored Steven Squyres, known for work as the principal investigator for the Mars Explorations Rover Project and his study of the history and distribution of water on Mars.
Squyres spoke of his current research on the solar system and showed slides of the exploration of Mars.
AT&T Nevada designed and produced the silver medal, and AT&T underwrites the $20,000 prize that goes with it. Making the presentation was Stephen Wells, president of Desert Research Institute.
Among state dignitaries attending were Nevada Gov. Brian Sandoval; university Regents Cedric Crear, Jack Schofield and Rick Trachok; Lt. Gov. Brian Krolicki; legislators John Lee, Steven Brooks, Irene Bustamante Adams, Paul Aizley, John Hambrick and Pat Hickey; City Councilman Stavros Anthony and wife Bernadette; Mike Richards, CSN president, and Bart Patterson, Nevada State College president; former Govs. Bob Miller and Robert List; former first ladies Sandy Miller and Dawn Gibbons; former Lt. Gov. Lonnie Hammargren; former state Sen. Terry Care; former U.S. Public Printer Bruce James.
Also Beth Wells, Mary and Troy Wade, Dee and Ken Ladd, Marianne and John Gibson, Debbie DeLanoy, Richard Ditton, Marilyn Gillespie, Pam and Joe Brown, Constance Brooks, Matt Keleman, Kelly Travis, Chris Trares, Fran Goldberg, Dawn Green, Jim Hooban, Mary and Tom Gallagher, and Randy Brown representing AT&T.
CANDLELIGHTERS: It was a night of culinary tastes from top Las Vegas restaurants, heartwarming children's art and both a silent and live auction to support local children with cancer and their families on April 27.
A capacity crowd including Yvonne and Ken Gragson, Linda and Mark McKinley, Ann Kerestesi, Lisa and Chris Campbell, Patty Romero, Lisa and Ryan Lantz, Lindsay Stadtlander, Kimberly and Mark Stuhmer, Melissa and Matt Cook, and John L. Smith with daughter Amelia gathered at the Keep Memory Alive Event Center at the Cleveland Clinic Lou Ruvo Center for Brain Health to support the Candlelighters Evening of Hope benefiting the Candlelighters Childhood Cancer Foundation of Nevada.
Master of ceremonies Chet Buchanan of radio's KLUV-FM introduced Rick McGough, president of Candlelighters. McGough presented this year's event community sponsor honorees: Mountain's Edge, Southern Highlands Charitable Foundation and Walmart, honored for their in-kind and monetary contributions. Lois Guttenberg received the Volunteer of the Year Award. The Ray of Hope Award honored cancer survivor heroes: Kennedy Aitken, Mayra Altamirano, Brandon Gray and Thomas Ousman.