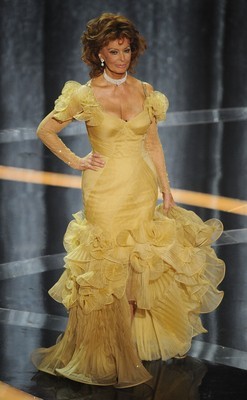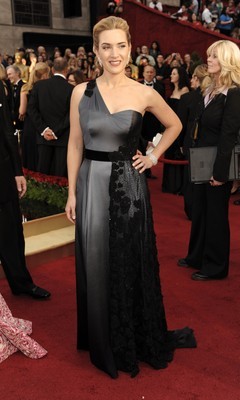 Can you hear that? It's all the bells and whistles celebrities saturated their dresses with Sunday night. Yes, it hurt our ears — and eyes — too. We have no idea what kind of negotiating went down between stylists and their A-list clients before the 81st Annual Academy Awards but we have a feeling it involved blinders and a few tequila shots.
Other than the gaudy dresses, it was business as usual. Angelina Jolie hypnotized everyone into believing a pair of emerald earrings were "daring," Beyoncé wore a snug House of Dereon (her own label) gown made for her little sister and Heidi Klum distracted us from wondering what she was doing there with a Rouland Mouret slit up to her Victoria's Secrets.
Take a look at our take on the best and worst of this year's Oscar fashion.