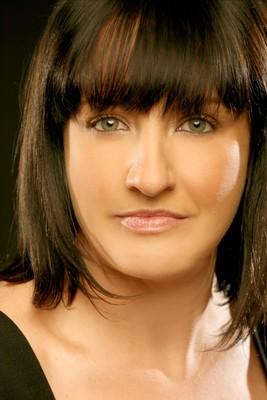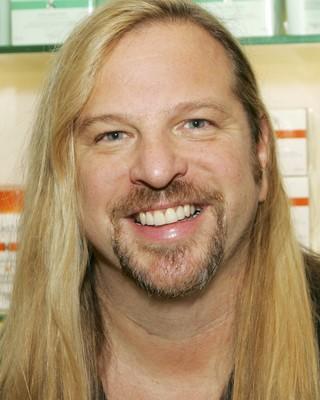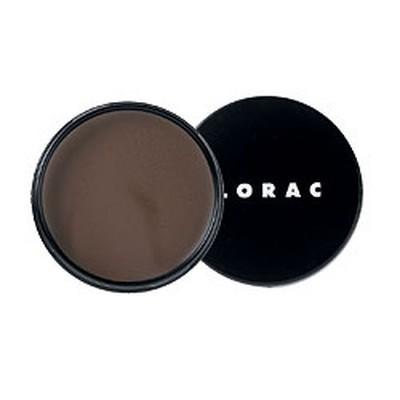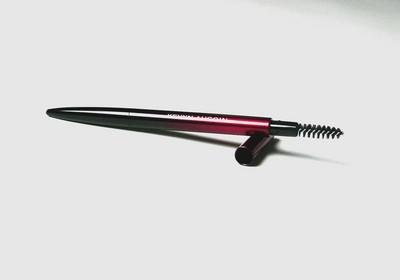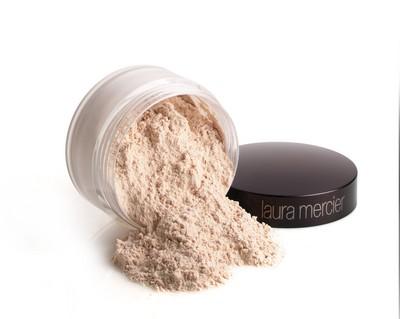 Women want to believe that they can become even more beautiful. Hence, the tremendous success of the beauty industry. The problem, however, lies in the endless options available to them. How do women determine the best beauty products when more seem to come on the market all the time?
In an ambitious attempt to lessen the burden of this kind of crucial decision making, we bring you the preferences of some of the top beauty authorities in town. These are the professionals who earn their livings making people — whether they are models, superstars or walk-in clients — even more beautiful than they already are. Check out the best of the best, according to the best.
kim katunis
This local makeup artist has worked on high-fashion shoots and commercial looks for the past 11 years in Las Vegas. She's done everything from body painting to hair styling while on the job. Look for her work in publications such as M Magazine, Luxury and Vegas Magazine.
Lip Gloss: Chanel Glossimer, $25, Chanel boutique
I have had Chanel lip gloss in my makeup bag for as long as I can remember. The shades are gorgeous, they stay on, and they don't bleed into the lip lines around the mouth.
Lipstick: Yves Saint Laurent lipsticks, $28, Saks Fifth Avenue
I love Yves Saint Laurent lipsticks because they have the most beautiful color selection and they feel incredible when they go on.
Blush: Nars Blush, $25, Neiman Marcus
My favorite blush is made by Nars. They have every shade imaginable and they never go on blotchy.
Eye Shadow: Estee Lauder Pure Color, $17.50, Nordstrom
I love the new single eye shadows from Estee Lauder. The pigment is so intense and smooth when it goes on that there is no need for a eye shadow base.
Eyeliner: Bobbi Brown Longwear Gel Eyeliner, $19, Neiman Marcus
Eyeliners tend to melt or run, so I use Bobbi Brown's gel eyeliners. They are sweat-proof and smudge-proof, making them great for Las Vegas heat or performers on stage.
Mascara: Lancome Defincils Pro High Definition Mascara, $22, Sephora
I have a few mascaras that I love, but if I had to choose one it would be Lancome's Defincils. It's not clumpy and my lashes look long and separated.
Concealer: MAC Studio Finish Concealer, $14.50, Macy's
The M.A.C studio finish concealer is ideal because it covers spots and dark circles while protecting with SPF 35.
Foundation: Estee Lauder Double Wear Stay-in-Place Makeup, $32.50, Dillard's
My favorite foundation is Double Wear from Estee Lauder. This makeup will stay on all day from morning to night, and it covers everything.
Loose Powder: Laura Mercier loose powders, $22 to $32, Nordstrom
Laura Mercier has amazing loose powders. They set foundation without emphasizing fine lines or looking cakey.
Pressed Powder: Laura Mercier Pressed Setting Powder, $30, Sephora
I also like the Laura Mercier pressed powder. It can be used as a light powder foundation or to increase coverage on top of your existing liquid makeup. They are also great for mid-day touch ups.
Brows: Kevyn Aucoin Precision Brow Pencil, $24, Neiman Marcus
For flawless looking eyebrows, I use Kevyn Aucoin's Precision Brow Pencil. The lead on the pencil is the thinnest on the market, making it possible to fill in with individual strokes that looks the most natural.
Brushes: Kevyn Aucoin Brush Collection, $350, Neiman Marcus; Trish McEvoy individual brushes, $20 to $72, Nordstrom
My favorite makeup brushes are Kevyn Aucoin's and Trish McEvoy's. Some brands breakdown and fall apart in a year or two. These two manufacturers are made to last and do not shed.
Facial Cleanser: Pond's Clean Sweep towelettes, $2.99 for 15 count, Target.
I am really lazy when it comes to cleansing. My favorite product when I don't feel like doing the soap and water thing is Ponds face wipes. They smell great and leave my skin feeling surprisingly clean.
Facial Scrub: Fresh Sugar Face Polish, $55, Fresh boutique
The Sugar Face Polish from Fresh is a wonderful product. This scrub is not too abrasive but highly effective, and it smells yummy, too.
Wrinkle Treatment: ReVive Skin Care line, $110 to $1,500, Saks Fifth Avenue
ReVive skin care is expensive, but the products work fast. The entire line was developed to fight wrinkles, correct aging, and prevent the need for plastic surgery.
Facial Moisturizer: Creme de la Mer, $110 for 1 ounce, Neiman Marcus
I love Creme de la Mer because it leaves the skin extremely hydrated and no matter how dry you are, your skin will have a radiant glow.
Face Mask: Lancome Pure Empreinte Masque, $27, Dillard's
Clay masks are my favorite because they detoxify the skin of impurities and reduce the appearance of pores. Lancome's Pure Empreinte Masque is my favorite, especially if my skin has unwanted blemishes.
Body Lotion: Kiehl's Creme de Corps, $20.50 for 8.4 ounces, Kiehl's
The best body lotion I have ever tried is Kiehl's Creme de Corps. It's so rich without having a greasy texture, and it is fragrance-free, so you can still wear perfume without any interaction.
Bronzer: Bobbi Brown Bronzing Powder, $32, Sephora
Bobbi Brown bronzers are great because they look natural and go on matte. Frosty or shimmery bronzers can sometimes age the skin and look artificial in certain lighting.
Self-Tanner: Fake Bake Self Tanning Lotion, $27, www.fakebake.com
I love Fake Bake self-tanners because they leave the skin brown, not orange, and they don't have that funny after-smell.
Nail Polish: OPI Nail Lacquer, $7.50, Regis Salon
My favorite nail polish is OPI because they have great colors, and they stay on without chipping.
Product you can't live without: I am obsessed with my Kevyn Aucoin Eyelash Curler, $20, Neiman Marcus
It looks like other brands but it's sturdier. Also, it has a red silicone band so you can actually see your lashes before you grip down. This will help guarantee you get an even curl.
Product you wish was in Las Vegas: Face Stockholm is the product I wish would come to Las Vegas. Just about every other line is here now if you look hard enough.
melissa conner
Las Vegas hair and makeup artist Conner paints the faces and tames the tresses of celebrities such as Kim Alexis, Jennifer Tilly and George Stephanopolous. In Las Vegas, she works with photographers such as Jerry Metellus, and shoots regularly with 944 magazine, Venetian Style and Vegas Magazine. She also handled the makeup and hair looks for the cover of image this week.
Lip Stain: Tarte Rise and Shine Plumping Lip Stain, $21, Sephora
It leaves a sheer and sexy pout.
Lipstick: Bobbi Brown Matte Stain For Lips, $20, Nordstrom
It looks very natural.
Blush: Anna Sui Cheek Color, $25, strawberry.net
Sheer and pigmented for a natural look when applied lightly.
Eye Shadow: Bobbi Brown Longwear Cream Shadow, $22, Neiman Marcus
It doesn't run or disappear.
Eyeliner: Bobbi Brown Longwear Gel Eyeliner, $19, Neiman Marcus
It doesn't bleed or run.
Mascara: Loreal Volume Shocking Mascara, $11.99, Ulta
It doesn't clump and it's inexpensive.
Concealer: Yves Saint Laurent Touche Eclat Radiant Touch, $38.50, Nordstrom
It's a classic that covers dark circles, but it's pricey.
Foundation: Armani Luminous Silk Foundation, $55, Giorgio Armani
Offers gorgeous sheer coverage.
Loose powder: Bare Escentuals i.d. bareMinerals SPF 15 Foundation, $25, Sephora
Great coverage to wear alone for sensitive skin.
Pressed Powder: Bobbi Brown Sheer Finish Pressed Powder, $30, Neiman Marcus
Doesn't separate throughout the day.
Brows: Lorac Brow Wax, $16, Sephora
Great for taming bushy brows.
Brushes: Smashbox, prices vary, Ulta
Blend well and last forever, nice price point.
Facial Cleanser: Olay Express Wet Cleansing Cloths, $5.29, drugstores
Inexpensive and convenient to keep in your purse.
Facial Scrub: Philosophy Microdelivery Mini Peel pads, $35, Sephora
Great to travel with on a plane.
Wrinkle Treatment: Shiseido Benefiance Wrinkle LiftingConcentrate, $62, Macy's
Skin feels fantastic.
Moisturizer: Kiehl's Ultra Facial Cream, $22.50, Kiehl's
Skin feels great and lightweight for under makeup.
Mask: Fresh Rose Face Mask, $55, Fresh boutique
Great for dry, desert climate and smells great, too.
Body Lotion: Nivea Daily Lotion for Dry Skin, $21.52, drugstores
Skin looks sexy, smooth and flawless.
Bronzer: Laura Mercier Mineral Powder SPF 15 in Warm Bronze, $35, Nordstrom
Not messy and smells great.
Self-Tanner: Lancome Flash Bronzer Instant Colour Self-Tanning Leg Gel with Pure Vitamin E, $28.50, Dillards
Skin looks golden and not orange and smells awesome.
Nail Polish: Chanel Le Vernis, $18 to $19, Dillards
Coverage is great and always on trend with color.
Product you can't live without: Kiehl's Lip Balm Number 1, $5.50, Kiehl's
Can't live without lip balm because lips look and feel smooth instantly.
Product I wish was in Vegas: Makeup Forever Pro Products
The color range is amazing and palettes hold everything.
michael boychuck
Boychuck dubs himself Las Vegas' colorist to the stars. He's worked with the likes of Kirsten Dunst, Rosanna Arquette, Jennie Garth and Nikki and Paris Hilton. When he's not coloring hair for television shows such as "The Young & the Restless," you can find him at Amp Salon at the Palms, Qua Baths & Spa at Caesars or his concept salon, The Cutting Room, in Henderson.
Shampoo: Kerastase shampoos, around $29, Amp Salon
Kerastase is the absolute best. They have different ones for all hair types.
Conditioner: Hairdreams Regeneration, $20, Amp Salon
It's the best conditioner for extensions.
Volumizer: Privé Herbal Blend #37 Weightless Amplifier, $23.50, Amp Salon
It's a volumizing spray that stands out.
Straightening Product: Privé Herbal Blend #34 Relaxing Gel, $23.50, Amp Salon
It's a great straightening gel.
Hair Defrizzer: Kerastase Oleo Relax, $34, Amp Salon
Blow Dryer: Elchim 2001 professional, $98 to $169, 800-875-7511 or Amp Salon
Flat Iron: Chi Ceramic Flat Iron, $170, Amp Salon
Hairspray: Schwarzkopf Osis Elastic, $13, Amp Salon
Schwarzkopf has a great light and strong hold.
Hair Mask: Kerastase Resistance Age Recharge Deep Treatment Masque, $60, Amp Salon
Product you can't live without: Kerastase express treatments — they fix a lot of hair neglect.
ruben fisher
Fisher owns two premiere Bumble & bumble-affiliated salons, Tonic and Tonic II, in town. If he's not perfecting Great Length Extensions at one of his salons, the master stylist and colorist stays busy styling red carpet hair for celebrities such as Beyoncé Knowles, Kelly Clarkson and Pamela Anderson.
Shampoo: Pureology Hydrate Shampoo, $23, Eden Salon & Spa
It is excellent for extensions, color-treated, dry, curly and damaged hair. It is gentle and protects the hair. It also keeps the life of color longer.
Conditioner: Matrix Biolage Fortifying Conditioner, $20.95, Sephora
Excellent for all hair types, especially for people with over-styled and dry hair. It gives hair shine and strengthens with botanical extracts.
Volumizer: TiGi Super Star Queen for a Day Spray, $15.95, Ulta
It is great for maximum volume, body and lift.
Hair Defrizzer: Paul Mitchell Super Skinny Serum, $16, ARCS Salon at Mandalay Bay
Straightens and adds shine. Great for people with little time — it cuts down on the time it takes to dry hair with a dryer.
Hair Wax: Bumble & bumble Sumo Tech, $22, Tonic Salon
This is the best product for men's hair. It keeps hair in place with a matte-textured finish. KMS Molding Paste. Great for women's hair. Perfect for fine hair. It is creamy to give hair a smooth and polished look, but doesn't weigh it down or look greasy.
Blow Dryer: T3 Bespoke Labs Evolution Dryer, $300, Sephora
This light and quiet dryer includes ions and tourmaline crystals to make hair shimmer and lock in moisture.
Flat Iron: FHI Flat Iron, $150, Tonic Salon
It heats up to 400 degrees and is ceramic to give hair smooth finish. It also comes with a good warranty.
Hairspray: Sebastian Shaper, $23.50 for 18 ounces, Regis Salon
Perfect for people who change their mind about their style for the day. It is light enough to allow for more than one look in between washes and dries quickly. It locks in style but lets hair move.
Brush: Mason Pearson, $137, Omni Chemists
The entire line is excellent. This is a must have. The brushes clean the hair, distribute natural oils from roots to ends and stimulate hair follicles. Gives hair gorgeous sheen.
Hair Mask: Kerastase Resistance Age Recharge Mask, $58, Diva Studio
Excellent for fine or damaged hair. It has protein and moisture in it, which is great for our climate, and protects the hair, giving it shine and smoothness.
Product You Can't Live Without/Best Beauty Secret:
Bumble & bumble Hair Powder, $35, Tonic Salon
Instead of washing the hair everyday, which robs it of essential oils and dries the hair, I use the powder. It is a leave-in product that absorbs oil and keeps hair looking fresh. Because it comes in colors to match the hair, it also camouflages regrowth/roots.
Model: Teresa Kaye for Envy Model & Talent
Hair and Makeup: Melissa Conner
Photo Assistant: MacKenzie Warren