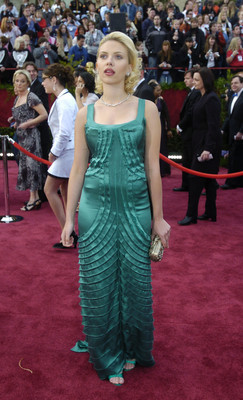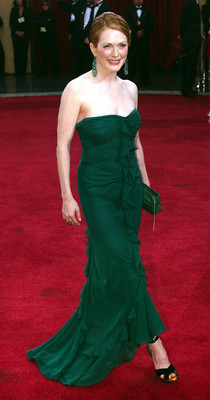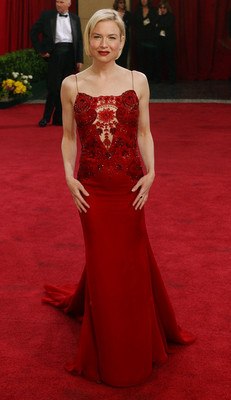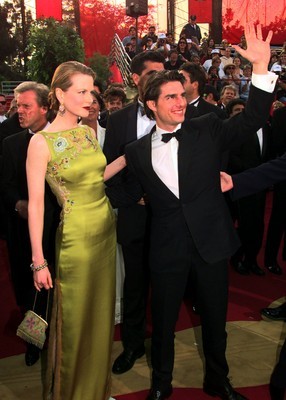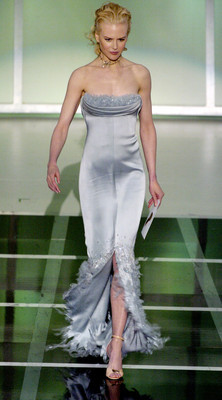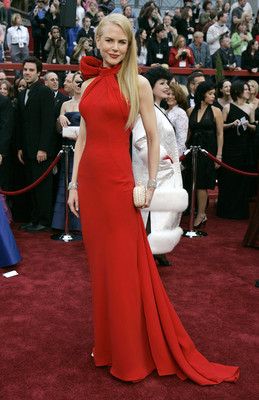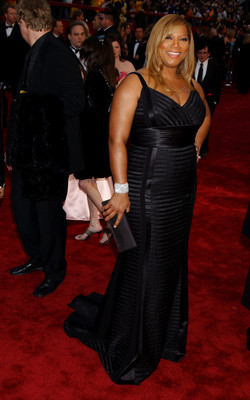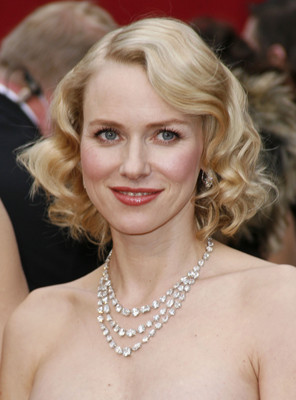 The 80th Annual Academy Awards Sunday night will have viewers glued in front of their television screens to debate the merits of "No Country for Old Men" versus "There Will Be Blood," Julie Christie versus Marion Cotillard and Daniel Day-Lewis versus George Clooney. But the fashion lovers out there will be watching the red carpet to admire the best looks and drop jaws over the worst. Most actresses make a ceremony out of their Oscar routine, bringing in dozens of dresses, their best hair and makeup teams and a horde of beauty and fashion professionals to help them look their best when they step out of the limousines and flashbulbs pop. Take a cue from some of the best looks from years past to help you shine when you have that memorable occasion that requires that you look like a star.
COLOR YOUR WORLD
Julianne Moore knows that brilliant colors always work well with her fair complexion and red hair. Knowing what colors look best with your skin and hair will help you be your own stylist. Hold colors up to your face to determine which shade will look best on you. Brunettes look better in fire engine reds and corals; blondes can don cool pastels. But anyone can wear metallics.
ONE OR THE OTHER
Dress elaborately and go for simple jewels. Simple dress deserves elaborate jewels. Just pick one or the other to be the center of attention. Renée Zellweger generally goes for a dress with ruffles, tiers or beading and then simplifies her jewelry. While you don't have to go bare (although that makes an incredible statement in and of itself), show a little restraint and minimize.
ERASE YOUR AGE
Women find themselves in a precarious position when it comes to dressing for their age. Too frou-frou and a young woman can look like she's about to go to prom. "Age-appropriate" attire can make mature women look like the mother of the bride. Younger women can look to Scarlett Johansson as a style maker. Her approach to Hollywood glamour puts her in a grown-up dress that comes across as sexy. Older women should look to a trendsetter such as Helen Mirren, whose soft hairdo and updated dress give her a younger, fresh appearance. Just keep in mind that a hint of skin does the trick, whether it's a shoulder, an arm or a décolletage. Women of all ages would do well to remember that high necklines, long sleeves and long gowns on one dress age everyone.
STAY OUT OF A RUT
Forge your own style trail by changing up your look for every event. Nicole Kidman switches from Dior citrine dresses that match her hair, to a red Chanel number with oversized bows, to a black strappy number reminiscent of a bondage outfit. You just never know what to expect from her. If you normally shop at the same places, try a new store. Try ruffles if you normally go for simpler looks, add metallics if you generally wear black or go cocktail when you may want to wear a gown.
FLAUNT WHAT YA GOT
The average woman wears a size 14. The average designer dress was meant for someone smaller than that. Instead of hiding behind yards of fabric, some celebrities such as Queen Latifah just like to flaunt it. No high necks or sacklike numbers for her. She finds a dress that reveals just enough to deem her sexy. Likewise, celebrities such as Catherine Zeta-Jones found creative ways to showcase their assets while about to have a baby. Her low-cut Versace gown embraced her pregnancy curves. While it may seem like simple advice to say embrace your curves, you can find gowns that can reveal your best assets.
ASSET MANAGEMENT
Everyone has at least one great asset. For Angelina Jolie, it's her lips. Hilary Swank, a dynamite back. Yours might be great hair or a terrific smile. Just be sure to find a way to show it off. The last thing you will want to do is cover it up with fabric or clothing that detracts from your best feature.
HAIR FAIR
You have the dress. You have the jewels. Now you need the hair. You can often take a cue from the event itself. More laid-back affairs call for a slicked-back ponytail or messy bun. Just don't go with your everyday hair no matter what the occasion.
Contact Image Editor Susan Stapleton at sstapleton@reviewjournal.com or 702-387-2909.