Kelly Cardenas Salon goes large with Hard Rock Hotel expansion
November 29, 2016 - 11:34 am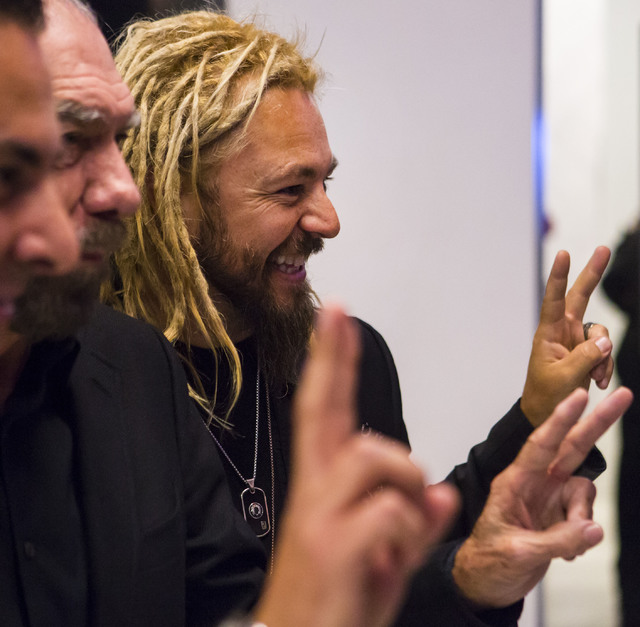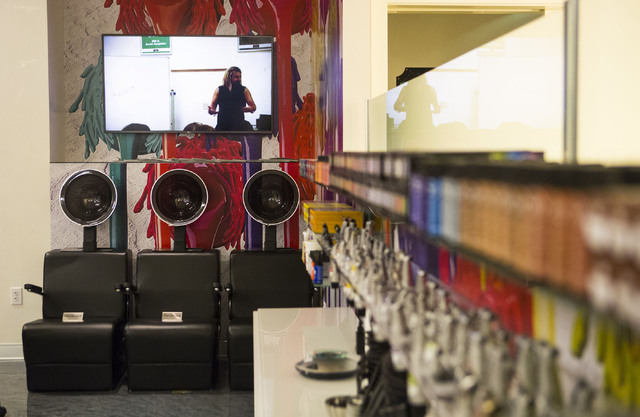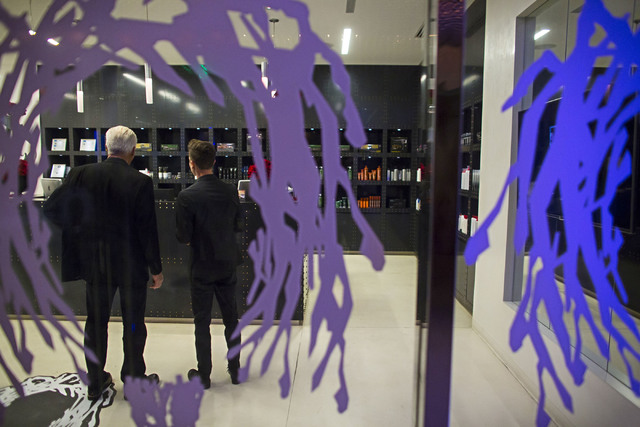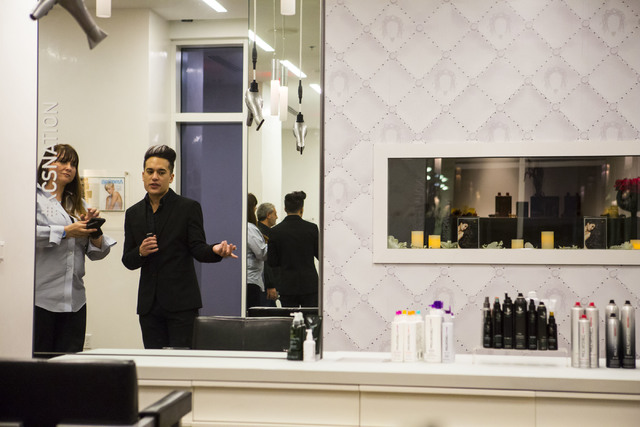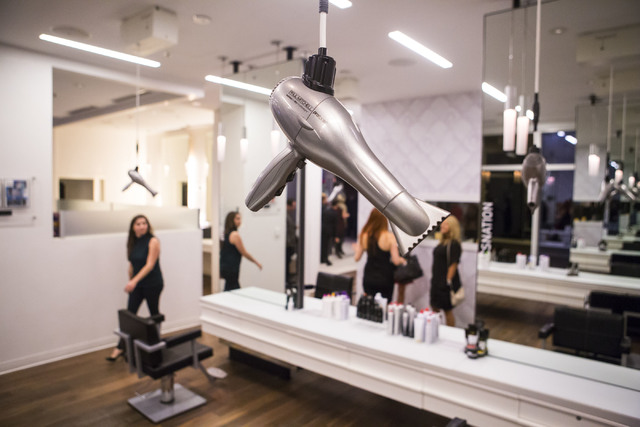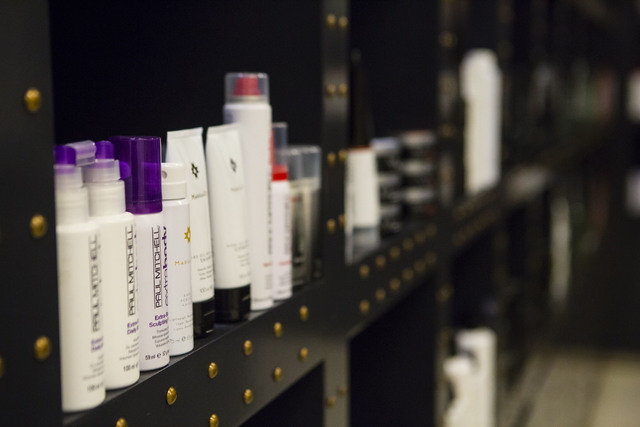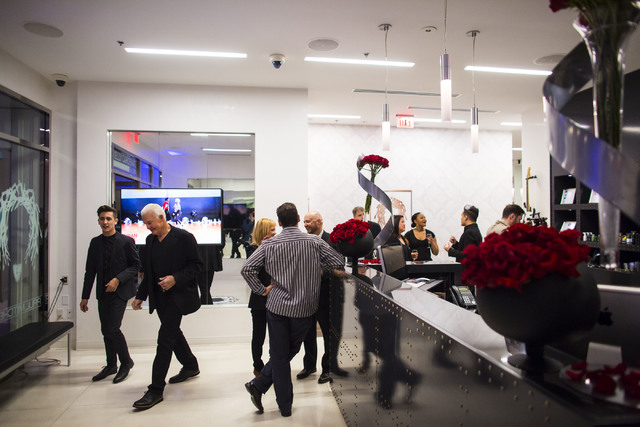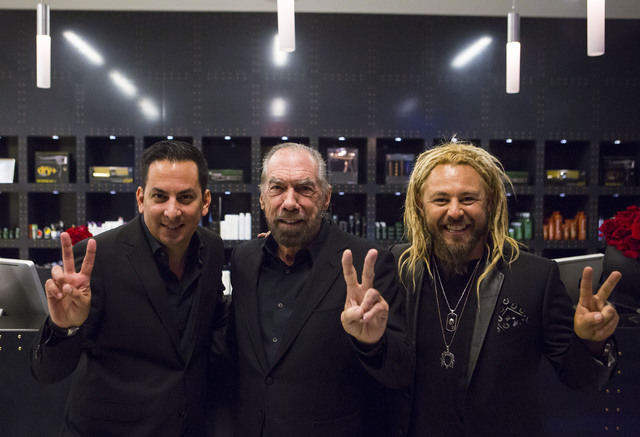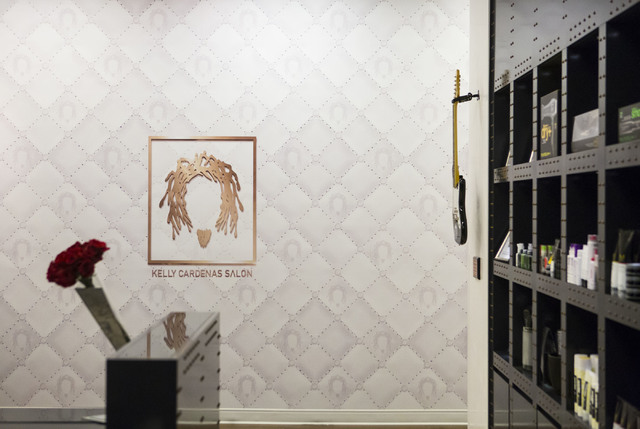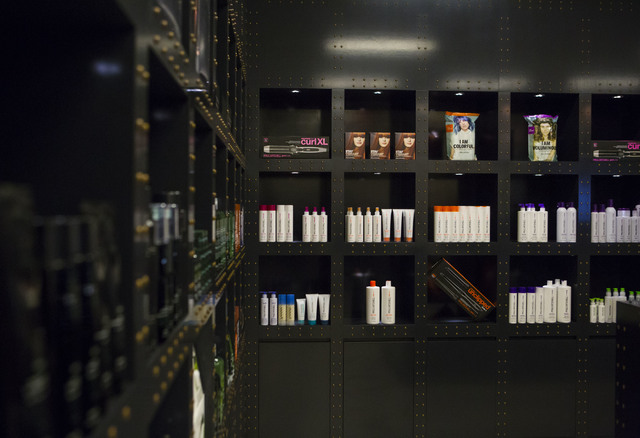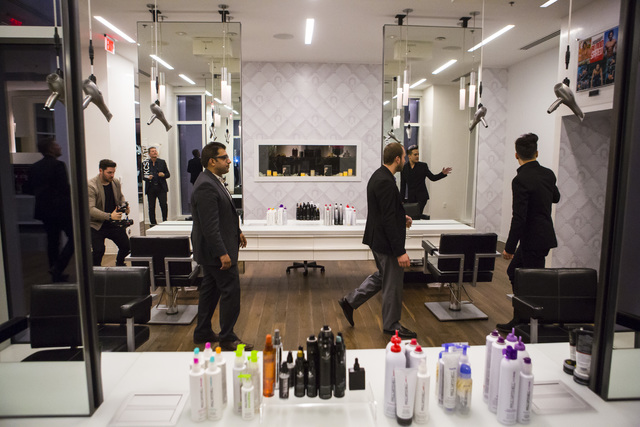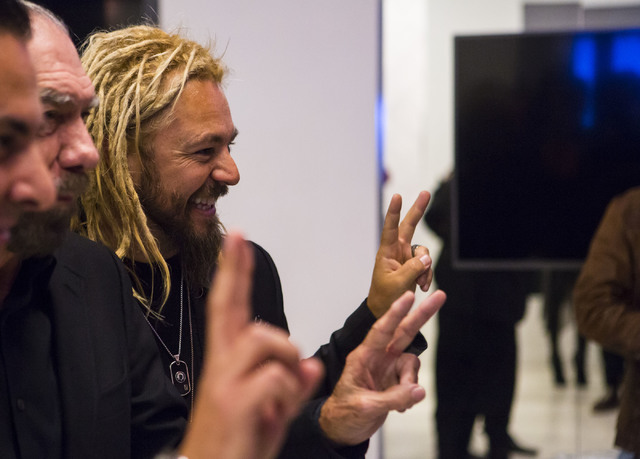 For his new salon at the Hard Rock Hotel, Kelly Cardenas decided to go big and go home.
The scale of this latest salon, which had its grand opening earlier this month, is much more grand than his other locations. The reception area alone, Cardenas says, is the size of some of his existing salons. It's also his first in a casino, a setting he hopes will introduce his brand to a global clientele.
Otherwise, clients familiar with Cardenas' salons in Chicago, Salt Lake City, Carlsbad, California, and southwest Las Vegas, will recognize many familiar elements. The dimly lit wash room, with glowing orange candles and soft music where clients receive a shampoo and massage, is a staple at all of his salons.
So are the hair dryers hanging from the ceiling and the coloring station, a circle of chairs without a mirror in sight.
In fact, all of the features at this new salon appeared first at his other four salons.
"We want to be able to create that consistency, because most women aren't looking for an art form on their head, they're looking for consistency to know, 'my hair's going to stay on my head when I leave,'" Cardenas says.
A Lompoc, California, native (and proud of it), Cardenas opened his first salon in southwest Las Vegas on Fort Apache Road in 2006. He'd been in Las Vegas since moving here in 1999 to work at the salon at Mandalay Bay.
The Hard Rock Hotelis "the culmination of 17 years of friendship," Cardenas says. His business partner Marc Jay initiated the years-long process that would result in last week's grand opening.
The two met when Jay was a client of Cardenas' at the Mandalay Bay salon. Over the years, they kept in touch, and sitting in the salon chair one day, Jay asked if Cardenas had ever considered opening a salon in a casino. Though Cardenas was hesitant, Jay secured an initial meeting with the Hard Rock Hotel management four years ago.
"I actually held off on going into a casino for a long time. The reason why is, I wanted to make sure our brand had the integrity that we wanted, and then we were going to put it on a global scale," Cardenas says. "Because a lot of times, people expose things early on in their brand and the brand can't handle it."
Cardenas' own mop of blond dreadlocks, which predate even his first Vegas salon, came to represent the brand. On the window of his salons and hanging from a metal chain around Cardenas' neck, the logo is a faceless mass of dreadlocks with Cardenas' same goatee.
Since opening the salon at Fort Apache Road, he's built a chain of five Paul Mitchell-affiliated salons on consistency and community.
Each of his stylists undergoes the same six month- to one-year training program. They all cut and color hair the same way, using the same set of scissors designed specifically for the Kelly Cardenas Salons. The idea is that clients could visit any salon, have their hair cut by any stylist and get the same results. Pricing ranges from $45 to $95 for a haircut and from $120 to $140 for highlights.
"That's a big thing with our company; we all have the opportunity to be a traveling stylist as long as you have your license in that state," says Fernando Adame, a lead stylist at the Carlsbad, California, salon. He'll come work at the Hard Rock Hotel salon every six weeks. Though many visitors will certainly come through the location at an off-Strip hotel, Cardenas hopes to attract 60 percent local clientele to the new salon. With elevator access from the parking garage in the Hard Rock Hotel Tower to directly outside the salon, local clients can avoid navigating the labyrinthine casino.
Ultimately, his long-term goal is to open 100 salons across the country.
"The world's going to get exposed to this, and once you get exposed to it, it's going to be very hard for you to go anywhere else," Cardenas says.
Contact Sarah Corsa at scorsa@reviewjournal.com or 702-383-0353. Find @sarahcorsa on Twitter.