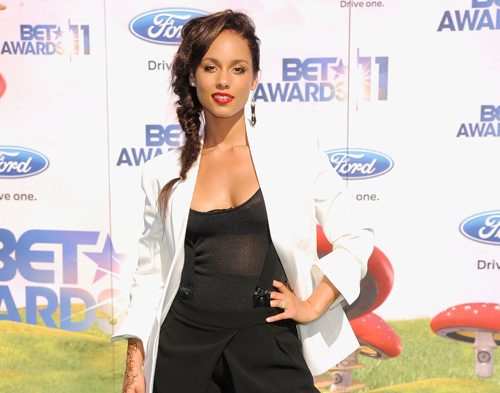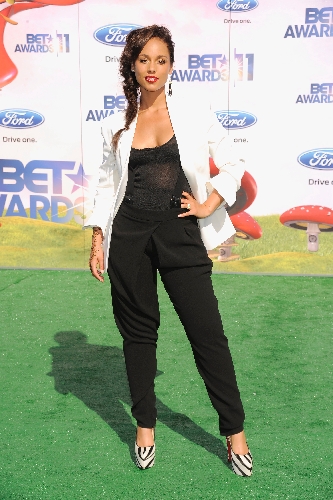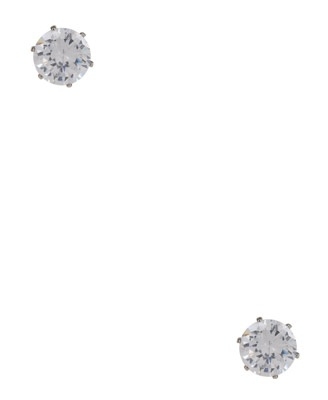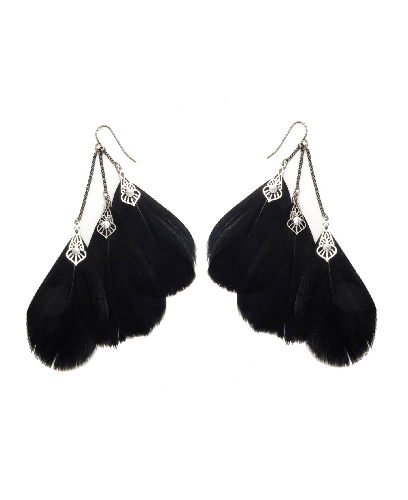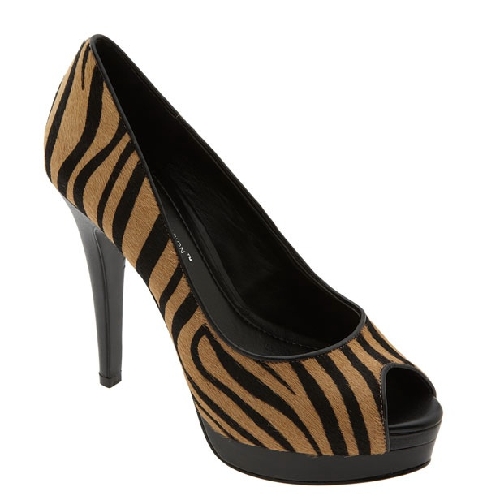 If you dig soul music, you probably remember exactly where you were when you first heard "Fallin'." If you love fashion, you probably remember the thigh-high Christian Louboutin boots Alicia Keys wore while debuting another hit, "No One," at the MTV VMAs. And, if you've given birth, you probably remember the dressing dilemmas caused by a little thing called baby weight.
All of this comes to mind when taking in the ensemble Keys donned to the recent BET Awards. Celebrating 10 successful years in the business, she could very well become R&B royalty, like Aretha Franklin and Mary J. Blige before her. But will she continue their fashion follies?
Not to say this look is a complete miss. Unlike her work in the studio, it isn't a hands-down hit, either. Her new mommy status lends some leniency, but we don't grant anyone complete fashion clemency around here.
Each individual piece Keys wears here deserves accolades. It's the team work that could use some help.
Let's start with the jacket. White, crisp and clean. Summer chic never looked so good. The fit carves out the curves and the voluminous cuffs provide a fun twist to a traditionally conservative piece. It works — both for her figure and the awards show. It's not really a floor-length gown kind of event. Take note, Ashanti.
Keys isn't exactly recognized as a sex symbol. She doesn't walk a red carpet and immediately break into Kim Kardashian's favorite peek-over-the-shoulder pose. Still, the talented piano player and songstress has a sultry stagger all her own. And, this sheer tank doesn't dismiss it for a second. It's sexy, but tasteful, something from which many of the video vixens that evening could've taken a cue.
Keys' high-waist pants that taper at the ankle flatter her hips, which can sometimes overwhelm her frame. Would we rock them at a music awards show? Probably not. They're simply not exciting enough. Hundreds of BET viewers probably wore these pants to their 9-to-5 job Monday morning. If the clock-punchers sport it, uber cool musicians probably shouldn't. At least not at high-profile events like this.
Her hidden platform zebra-print stilettos, on the other hand, deserve a record deal they're so rock star. And, Keys' intentionally mismatched earrings — one stud, one dangler — are reminiscent of Janet Jackson's "Rhythm Nation" days when she used her right ear as a key holder.
But, there's something missing. It's summer. Where's the burst of color? To pair zebra print shoes with a black and white ensemble is too basic, too easy. The jacket, shoes and earrings beg for a hot pink jumper or electric blue minidress. If she needs to disguise the aftermath those nine months left behind, fine. That's what vertical pleating and heavy ruching is for.
We still love the uber-talented singer who was once known as "the new chick with the braids." She's come a long way with her career. We just want to see her do the same with her style.
To copy Alicia Keys' look, check out the items we've selected.
Follow Xazmin Garza on Twitter at @startswithanx.