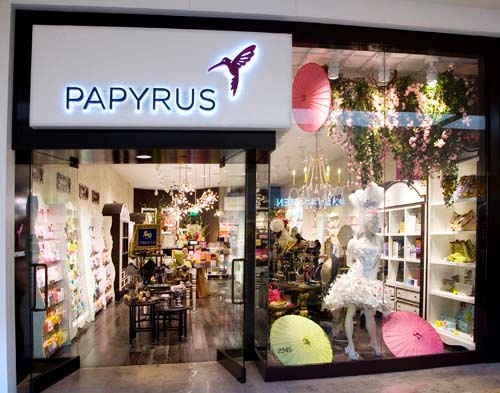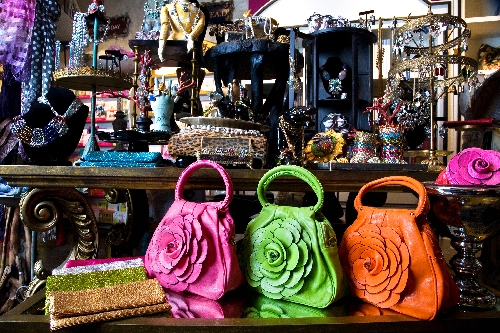 Las Vegas is welcoming a slew of new, national-brand stores this spring.
Papyrus, Swarovski and The Container Store all now have Las Vegas addresses, helping to round out the city's mix of fashion, jewelry, gift and housewares retailers.
All three higher-end chains chose Las Vegas because, well, it's Las Vegas.
Papryus' new company boutique at Fashion Show mall carries a complete stationery collection as well as jewelry, accessories and gifts. The boutique is one of five in the brand's 180-store portfolio that features the Cherry Blossom design, with custom wood flooring and handcrafted chandeliers.
"It's like Papyrus kicked up a notch," said Wilnye Francois-Rosa, who as West Coast regional manager oversees 46 stores.
When it comes to retail, Las Vegas is unique, Francois-Rosa said. The city is more segmented than other markets because of a large concentration of retail on the Strip. The Fashion Show location attracts primarily tourists, although locals are beginning to wander in since it opened in early March.
Papryus shoppers in San Francisco and Los Angeles are more "laid-back" and patient, Francois-Rosa said. She said she thinks it's because those California shoppers are locals and have more time to peruse the shelves, rather than tourists with much to see and limited time to see it all.
"Las Vegas is very active and people want things more quickly," Francois-Rosa said.
Kipp Acton, vice president of wholesale for Swarovski North America Limited, agreed that Las Vegas' 40 million annual visitors make it a unique retail market and a profitable one at that.
"In terms of Swarovski retail sales, it is the third largest market in the United States trailing only Manhattan and Los Angeles, which is remarkable given the store density in the other markets is far greater," he said.
The Swarovski shop at Forum Shops at Caesars Palace opened last week, offering a range of jewelry, crystal accessories and décor objects more commonly found in flagship boutiques in cities such as New York, San Francisco and Chicago.
The reason? People here to gamble tend to make impulse purchases, Acton said. Also, The Forum Shops averages $1,700 per square-foot in revenue compared to the U.S. mall average of $450. That's an opportunity Swarovski couldn't refuse.
"We believe the strength of our licensed boutique business model along with Las Vegas being the No. 1 casino tourist destination in the world will result in significant Swarovski retail expansion into other properties and venues over the next several years," Acton theorized. "At maturity, we believe Las Vegas will be the No. 1 sales-producing market in the United States for Swarovski."
Swarovski has 21 licensed boutiques in the United States, including 12 casino locations in the Grand Canal Shoppes, The Venetian, Palazzo and Foxwoods in Mashantucket, Conn.
Taking the plunge in Las Vegas isn't always a quick or easy decision for a retailer.
"We'd been looking at Las Vegas, frankly, for maybe as much as 10 years," said Kip Tindell, chairman and CEO of The Container Store, which will soon open its doors in Town Square on the South Strip.
The recession complicated the decision, but Town Square's customer base – 40 percent tourist – and an available former Borders Books pad appealed to the company.
Tindell wanted a high-traffic destination appealing to both tourists and locals. Though 34 years in business, the Container Store has opened just 54 storefronts. That adds to an air of exclusivity.
"Because we're not everywhere, tourists love to come to the container store," Tindell explained.
It also doesn't hurt that he will be across from a Whole Foods Market. Tindell is on the board of directors for the high-end health food giant.
"We do share a lot of the same customer types, selective, thoughtful people interested in saving space and time," Tindell said. "There are some of the same psychographics, so to speak."
Contact reporter Laura Carroll at lcarroll@review journal.com or 702-380-4588.