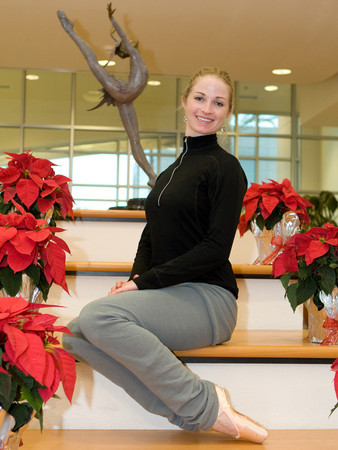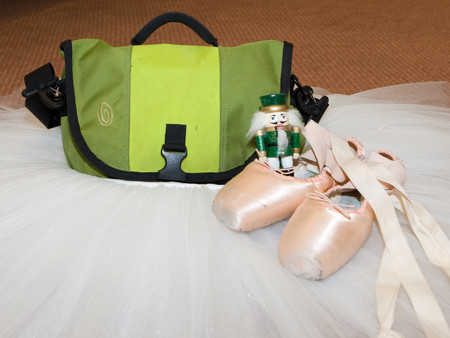 • Who? Alissa Dale, ballerina playing the Sugar Plum Fairy in Nevada Ballet Theatre's "The Nutcracker"
• Location: Nevada Ballet Theatre
• Handbag: Timbuk2 messenger bag
• Are handbags status symbols? Yes they can be, but they don't have to be. It depends on the person.
• What does this bag say about you? I have an active lifestyle because I am a professional ballet dancer as well as Grand Canyon river guide during the summer. I need a bag that is functional.
• If someone found your bag and looked inside, what would they think of you? I'm eclectic and adventurous.
• What is the most important item you've carried in your bag? My "Nutcracker" tickets, of course. I won't get in without those.
• What is the strangest? An old cabinet handle from my new house. I am in the process of remodeling my kitchen.
• Tell us about the first special bag you owned. When I was 12, my mom made me a hand-sewn pointe shoe bag with my name on it. Everyone wanted one so she ended up making them for all my dance friends.
• Knockoffs: Love 'em or hate 'em? Having an expensive designer bag isn't important to me, personally, so I don't feel strongly one way or the other.
• Image is … a reflection of who you are, what you care about and how you carry yourself — or at least it should be.
• What's in your bag? Water bottle, TheraBand, Vishnu Shitz rock necklace, tape measure, "The Nutcracker" ballet tickets, "Trekking in the Patagonia Andes."