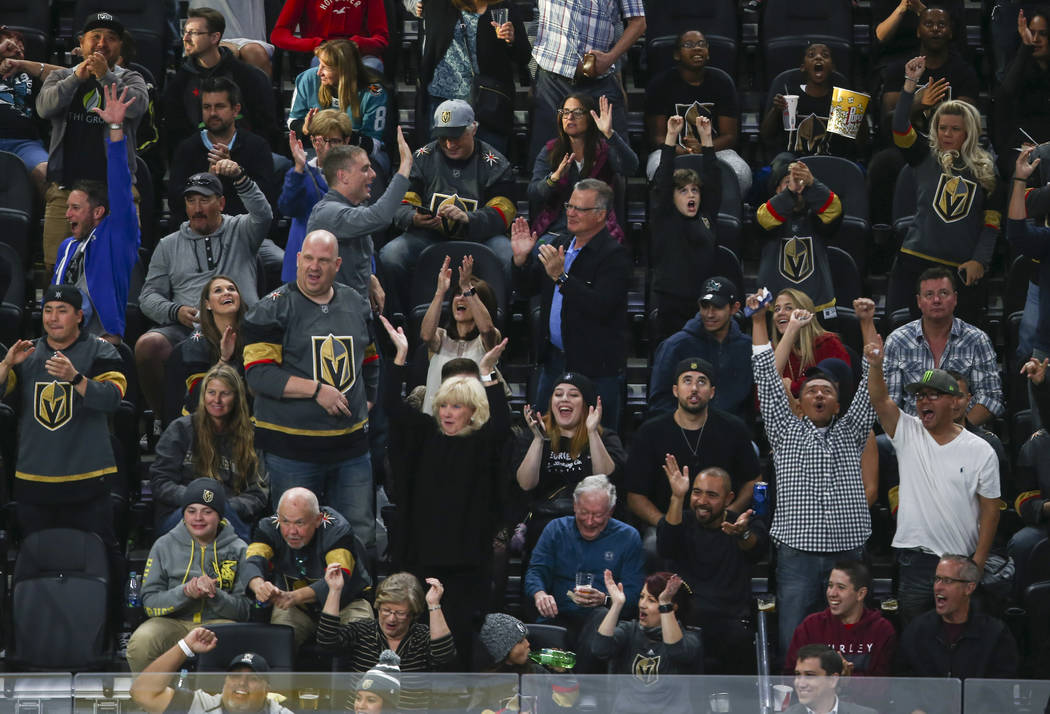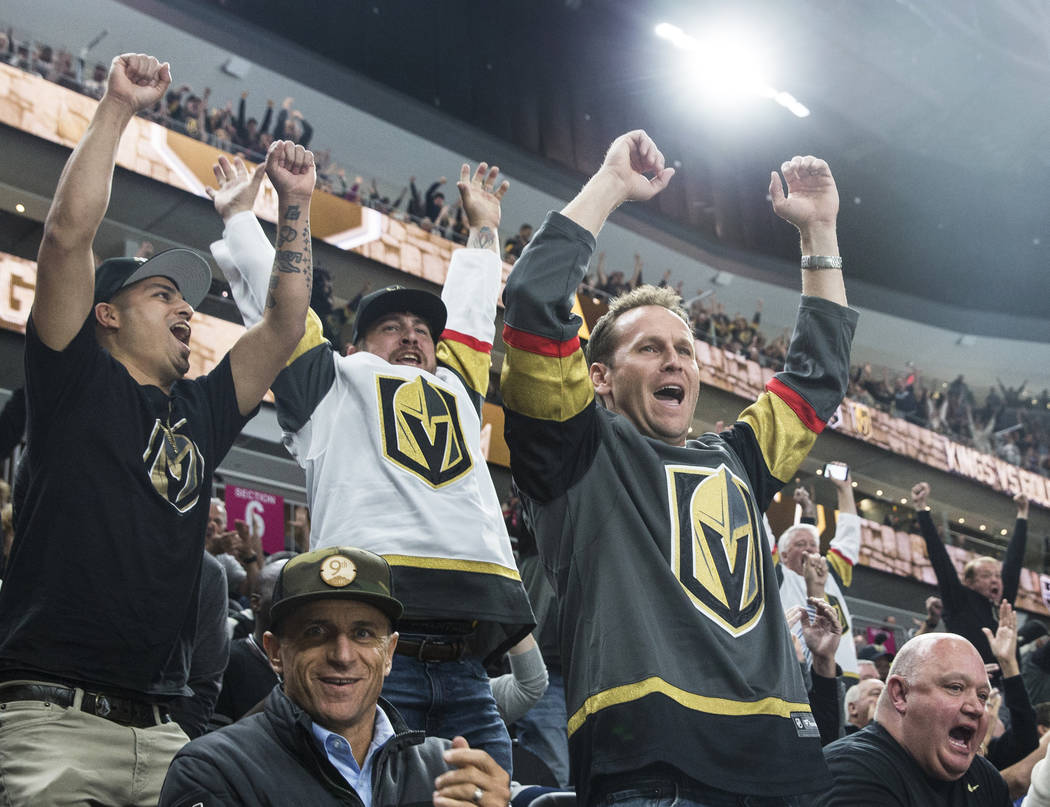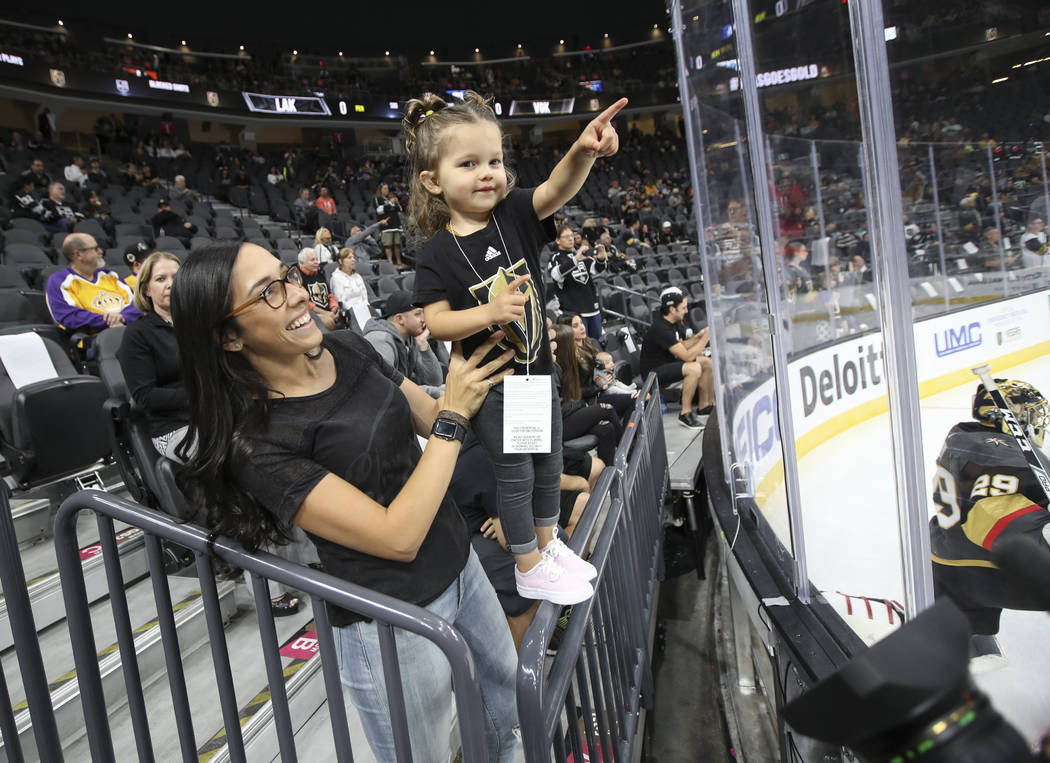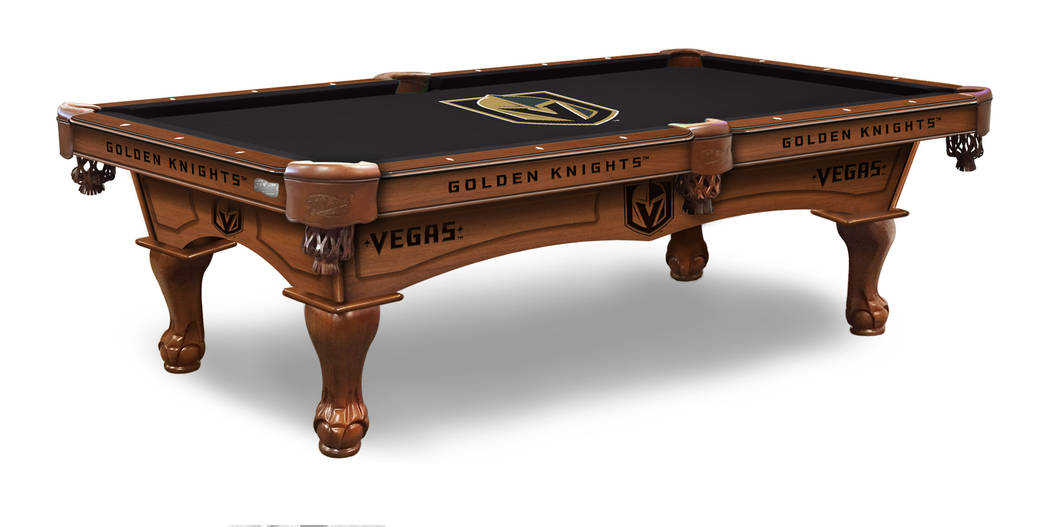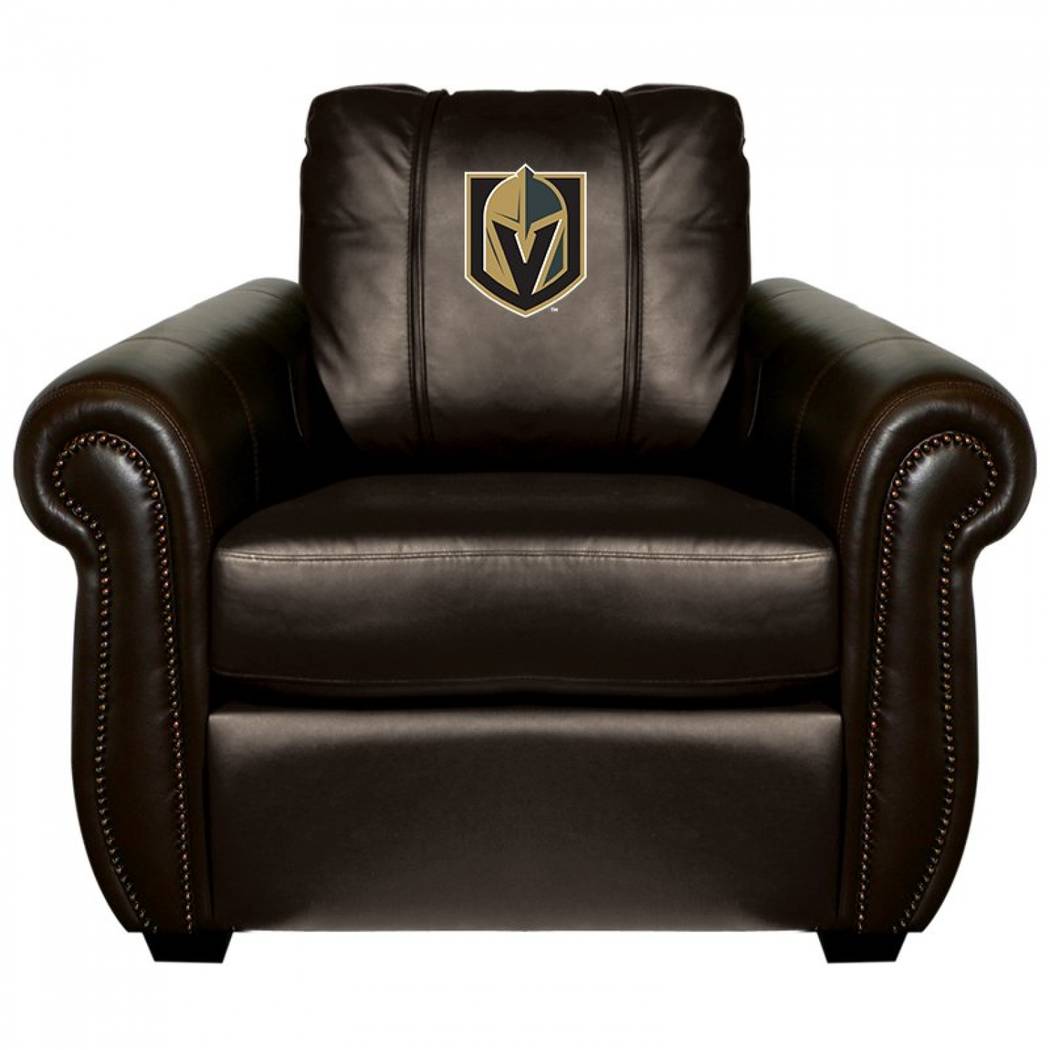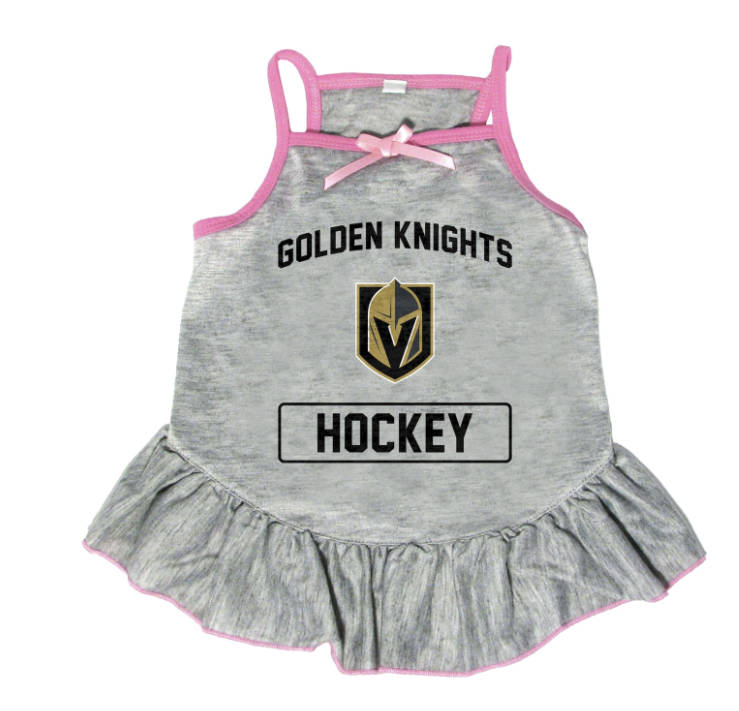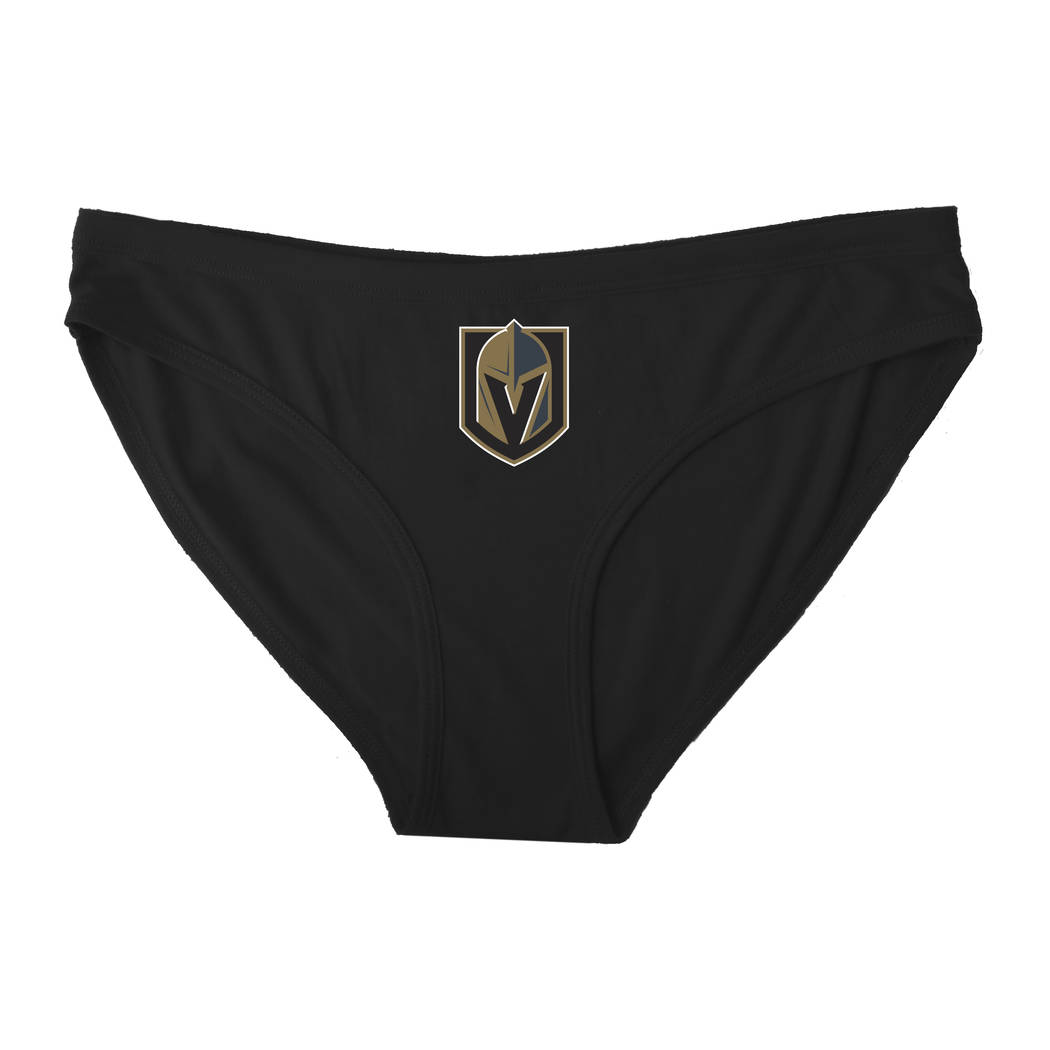 Whether you know how many points Gordie Howe scored during his rookie season — 22 on seven goals and 15 assists — or still get hungry whenever someone mentions icing, it's never been easier for Las Vegans to at least look like hockey fans.
You can find Golden Knights gear at any sporting goods store, most department stores, even some drug and liquor stores.
You don't even need to plan ahead. Once you're at T-Mobile Arena, you can pick up some swag at the official team store.
But what if you're searching for something a bit more, well, distinct?
With the Golden Knights set to play their home opener Tuesday, here's a look at some of the more unusual merchandise available, with items for different budgets, different genders and even different species:
For tailgating
Victory Tailgate has created a line of foldable 8-foot party tables ($149.99) featuring the Golden Knights logo, as well as 10 variations of Golden Knights regulation cornhole sets ($199.99-$229.99), a group of eight team-logo regulation corn-filled cornhole bags ($34.99) and a logo carrying case ($49.99) to help you with all that cornholing. Now if someone would just create a space for Golden Knights fans to actually tailgate.
For your game room
Feel like a giant capable of making the Golden Knights do your bidding with Holland Bar Stool Company's foosball-style deluxe dome hockey game ($1,999; hollandgameroom.com). Or, if you want to imagine how it must feel to live like team owner Bill Foley, try breaking some balls on Holland's custom-made Golden Knights pool table ($3,399)
For your baby
Golden Knights fans come in all ages, as evidenced by WinCraft's "i drool black & gold" logo bib ($12.99, amazon.com).
For your other baby
This gray dress ($32.95; sportsunlimitedinc.com) features pink trim, a ruffled skirt and the official team logo. It's made of comfortable polyester and cotton to ensure ultimate coziness for your dog. That's right, you can buy a $32.95 hockey dress. For your dog.
For her
The National Hockey League's official online store, shop.nhl.com, is selling a black knit thong ($19.99), as well as black knit panties ($19.99) for more modest fans, with the Golden Knights logo dead center. "You can be all business on the surface," the description reads, "and all about your Vegas Golden Knights underneath with this adorable thong!" And, no, there's not a pair of boxers, briefs or any other variation of men's undergarment to be found anywhere on the site.
For him or her, but let's be honest, it's almost certainly going to be for him
Have a room that's looking a little drab? Have quite a bit of disposable cash? Then check out Game Room Hub's Chesapeake line of furniture at gameroomhub.com. Support the Golden Knights from the comfort of the leather chair ($999.99), leather loveseat ($1,499.99) and leather sofa ($1,799.99), available with the team's main or secondary logos.
For getting away
Mojo Licensing (sportsluggage.com) has your travel plans covered with a variety of Golden Knights backpacks, duffels and other carry-ons, such as the 20-inch hard-case spinner ($159.99). Use them the next time you leave town for business or pleasure — or if you just need to make a quick getaway once your spouse or significant other finds out you spent $4,300 on furniture covered in Golden Knights logos.
Contact Christopher Lawrence at clawrence@reviewjournal.com or 702-380-4567. Follow @life_onthecouch on Twitter.