October 26, 2007 - 9:00 pm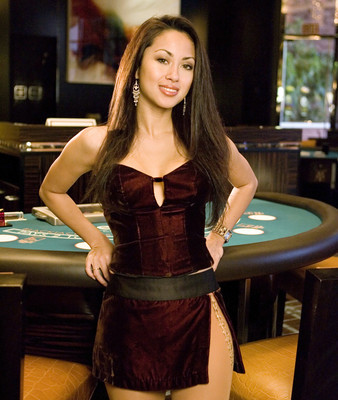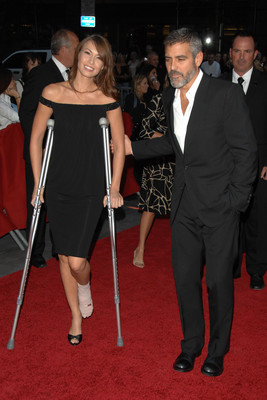 They balance trays amid turbulent crowds, keep dozens of drink orders in line and never fail to charm healthy tips out of you. They're your cocktail waitresses and, aside from standing on 3-inch heels all night, they master their duties donning uniforms that could fit in a small evening bag. That alone deserves a gratuity.
Here's a look at some of the cocktail uniforms around town that keep the patrons staying just a little longer than they'd planned.
CLUB HOPPING
Hugh Hefner and the Playboy Club uniforms' original designers masterminded what is known today as the only work uniform granted a U.S. patent. Who knew a cotton tail and bunny ears would come so far? "The uniform is sexy, not sexual," said Lorna Donohoe, vice president of retail for Playboy. "It's really all in the shape it gives a woman." The strapless corset bustiers pinch the hourglass' center to cause overflow in all the right places.
Since its debut in 1960, the costume tweaks have been minor and only trusted to the most skilled hands. Roberto Cavalli, a mainstay designer on the red carpet known for his seductive gowns, cut the bikini line to dangerous heights when he refashioned the iconic costumes two years ago. He added some of his own signature features, such as Swarovski crystals, corsetry ribbon, a lower bustline than the bunny dip itself and leopard print. Voilá, the bunny was officially Vegas-ready for the Palm's Playboy Club.
HER NAME IS RIO
If it weren't for the singing, dancing and bottle juggling, the Rio's bevertainers could easily look as though they took a wrong turn on the way to the bedroom. Their uniforms look like they came straight out of a Victoria's Secret catalog. "We thought it would be appealing to guys," said Meg DeAgostini, wardrobe supervisor for Dick Foster Productions. According to DeAgostini, the design team's original concept emulated a little cocktail dress, but the result had the bevertainers "too covered." Taking a little more fabric off and adding lace provided the "feminine allure" they sought.
Bevertainer Jennifer Lynn couldn't be happier with the final design. "I loved them right away," she said. And surprisingly, the side lace sections covering the hips, she says, act as the saving grace of the costumes. "They accentuate the best on all the girls," she said.
RED HOT
Slip off the suntan-colored pantyhose and the high-limit cocktail uniforms at Red Rock Resort become typical club gear. That's just what the designers intended. "The whole theme of Red Rock was to be a little more chic, a little more hip, to get away from the bustier of Las Vegas," said Stacy Stagg, assistant general manager at Red Rock Resort.
When the sketching process began, Stagg and her team envisioned something found on the rack at Bebe. Comfort came in second on the priority list. The keyhole on the bustier top and slit on the skirt kept things interesting, but the overall uniform offers enough coverage for waitresses to feel at ease. "When they feel sexy and comfortable, they act sexy and comfortable," said Stagg. "And then we all win."
OUT OF THIS PLANET
The waitresses at Planet Hollywood's sports book lounge, The Infield, may don the universal cocktail attire color (black), but one feature sets their uniforms apart from the others: long sleeves. For designers of the "hot and sexy" lounge uniforms, however, covering a little skin meant making up for it elsewhere. Nothing but a push up bra and a bare midriff lie beneath the open jackets that recall classic roller skating gear.
Still, this number manages to exude a fun-loving quality, punctuated with a pair of boy shorts that make it easier for servers to get from the bar to your table. Add a pair of fishnets to the equation and you have a "cocktail" of seduction, sportiness, and glamour.
Contact fashion reporter Xazmin Garza at xgarza@reviewjournal.com or (702) 383-0477.
making headlines Just a few of the cocktail waitresses in town who've slipped out of their uniforms and into the headlines in the past year: Sarah Larson: The former Moon cocktail waitress at the Palms quit her gig to warm the backseat of George Clooney's Harley Davidson. Aside from occupying a few Us Weekly pages, she also landed herself on crutches after Clooney crashed his hog. Amber Siyavus: The "Big Brother 8" castmate's two favorite pastimes: soiling snot rags and rattling off anti-Semitic comments. Once taping had finished, we wonder how that went over with Caesar's Palace, where she was a cocktail waitress before the show. Chrissy Mazzeo: The straw that Dina Titus hoped would break Jim Gibbons' electoral back. This former Wynn Las Vegas cocktail waitress made headlines last year after charging then gubernatorial candidate, and now governor, Jim Gibbons with assault.