90 percent increase in flu cases means plenty of misery for Las Vegas
January 30, 2017 - 3:38 pm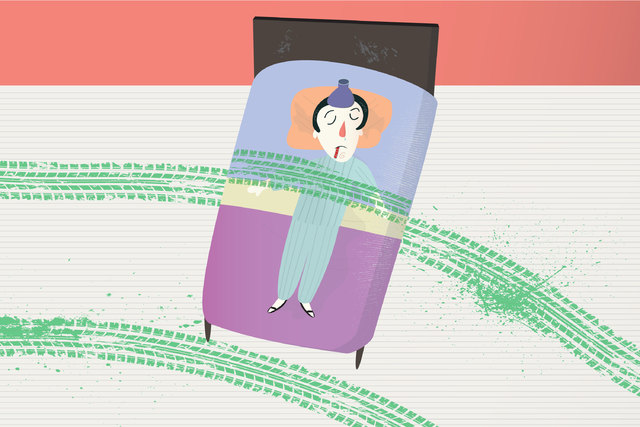 If you feel like you've been "run over by a truck," you've probably got the flu.
That exact phrase is what urgent care and family medicine doctors have been hearing during the past couple of months as the flu hits increasing numbers of Southern Nevadans, according to Dr. Eugene Somphone, medical director with Southwest Medical Associates.
The flu is a viral infection that can't be treated with antibiotics. The Southern Nevada Health District last week reported more than double the number of hospitalizations and a 90 percent increase in flu cases in Clark County compared with the same time last year. Flu deaths, however, are much fewer this year than in 2016, according to numbers submitted to the district by doctors and other health care providers.
"We've seen a steady increase over the last several weeks in the flu cases reported here in Southern Nevada," said Michael Johnson, director of community health with the district.
Nevada is one of roughly 30 states where activity of the flu, also called influenza, is widespread, according to the Centers for Disease Control and Prevention.
Patients with the flu can display symptoms including a high fever, runny and stuffy nose, sore throat, coughing, nausea, diarrhea, severe weakness and body aches.
Though symptoms of the common cold can be similar and include coughing, fever, runny and stuffy nose, flu symptoms tend to be more severe and people with the flu are at greater risk of medical complications, said Somphone, who specializes in urgent care and family medicine.
"Commonly the term 'run over by a truck' is used" by people describing how they feel with the flu, he added.
To Las Vegas resident Mary Ann Flowers the virus is no small matter. Flowers said she was dizzy, nauseous and weak for three days before she went to the hospital Jan. 1. Staff administered fluids through an IV to keep her hydrated, and she went home that day before following up with a doctor's visit a few days later. She was sick for roughly two weeks.
She says she would have gotten her flu shot if she would've known the impact the flu had on her, especially in the first few days.
"It was terrible," she said. "I was so weak. I had the flu before but that time I felt really weak. I couldn't even stand."
The Southern Nevada Health District generally conducts flu season surveillance between October and May, though the flu season peaks in January or February. While flu statistics aren't considered comprehensive because many people don't report flu cases, the numbers allow officials to compare the toll of the virus each year.
Johnson said the reason for the surge in flu cases and decline in deaths related to the virus so far this season isn't clear.
"The flu is very unpredictable," he said.
The flu vaccine is manufactured every year to protect against the types of flu virus scientists believe will be common during the upcoming season. So far, this season's vaccine appears to be a good fit for what doctors are seeing, Johnson said.
Whatever the cause for the fluctuation in cases and related deaths, it's important that people take precautions to keep themselves and others healthy, Johnson said.
"For most healthy individuals if you've been sick three or four days and you've got no red flags … the answer is supportive care," Somphone said, which means consumption of fluids to prevent dehydration and rest to give the body a chance to recover.
People with the flu should also prevent its spread by washing their hands, covering their mouths when they cough and covering their noses when they sneeze. Officials also suggest staying away from work or school if possible, to prevent the spread of the illness.
Seniors, children younger than 5, pregnant women and people with poor immune symptoms and certain health issues such as heart disease are at higher risk of medical complications from the flu.
For people 6 months old and older who are included in that group, doctors recommend getting a flu shot early, but they are still available.
Going to a physician is also helpful, because he or she can prescribe antivirals that can help fight the flu and lessen the chance of complications, but there's no magic bullet for feeling better, Somphone said.
People suffering from the flu as well as an ear infection, pneumonia or bronchitis should go to a doctor, and individuals who are showing signs of dehydration or who have shortness of breath or chest pain should seek immediate medical attention, Johnson and Somphone said.
Contact Pashtana Usufzy at pusufzy@reviewjournal.com or 702-380-4563. Follow @pashtana_u on Twitter.