April 24, 2010 - 11:00 pm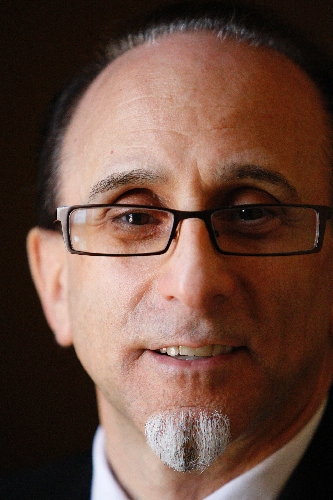 Not long ago, Nancy Burton paid for a medical checkup from Dr. Dana Forte by giving the physician tickets to her son Nathan's comedy magic show at the Flamingo Las Vegas.
In other words, patient and doctor engaged in bartering, man's first form of commerce.
"My uncle is a physician in Utah, and he really did get a chicken for his services once," Forte said with a laugh Friday.
She was taking a break from her busy family practice in northwest Las Vegas to discuss bartering, a practice that Republican senatorial candidate Sue Lowden has made an issue in her campaign against U.S. Sen. Harry Reid, D-Nev.
"I love bartering. It's been done forever in medicine. But you can't do too much of it when you have bills," Forte said.
Burton, who suffers from chronic pain and back problems, pre-existing conditions that her health plan won't cover, is thankful Forte loves to barter.
But she, too, sees its limitations.
"Most people can't go to a doctor and trade tickets to a show," said Burton, also laughing.
"I just happened to luck out. What would a secretary have to trade? You have to have a certain kind of business to make it work, and even then the medical community has bills to pay, too. It seems to me that this isn't a serious way of dealing with health care today. Maybe 100 years ago."
Laughter. You hear it again and again as people discuss Lowden's take on bartering, which suggests that the practice of paying a doctor with a chicken or by painting his house is a way to bring health care costs down, giving more of the uninsured access to health care.
Robert Uithoven, Lowden's campaign manager, doesn't believe that Lowden's comments on bartering — first made at a Mesquite town hall meeting and then fleshed out on a Reno TV station last week — warrant laughter.
He also noted that Lowden's campaign website section on "health care solutions" does not include any discussion of bartering, centering instead on ways to cut costs through medical liability reform, allowing people to buy insurance across state lines, and permitting small businesses to pool their resources when buying insurance.
He said Lowden addressing bartering was "not so much a discussion of policy, but in fact what is occurring across Nevada."
"It (bartering) is something that's been done and something that is being done more and more," he said Thursday.
That appears to be true, but whether it can be done on a large enough scale to make a difference in health care delivery in the United States is debatable.
ITEX, the largest network of barter exchanges in North America, reported that in the last two years the demand for health care has jumped by more than 20 percent. The company, which includes 25,000 businesses, has 551 physicians and 618 dentists who participate in its 100 local barter groups.
The United States has nearly 1 million doctors, according to the American Medical Association, with nearly 6,000 in Nevada. The vast majority of Nevada's doctors practice in Las Vegas.
"We're holding right around 20 bartering health professionals in Las Vegas, which include doctors, dentists, chiropractors and optometrists," said David Heller, who owns the Las Vegas ITEX franchise. "The number goes up and down."
Bartering is of two main types: direct and indirect. In the direct form, people trade goods and services without using money.
With the indirect form, the type Heller says most health professionals use, individuals and small-business owners accumulate credits, or barter dollars, by providing services ranging from installing air conditioning and injecting Botox to painting an office and giving a physical.
The barter dollars can be used to buy the service of any other network member, which means an electrician who needs glasses can barter for an eye exam without having to find an optometrist who needs an office wired.
"We've had a dentist do eight thousand dollars' worth of dental work to get a big sign outside his office," said Heller, whose company ensures that transactions are reported to the Internal Revenue Service.
A commission of 6 percent is charged to each party per transaction by ITEX.
Forte said that through ITEX she has offered her health care services to get work done around her office.
She said her exchanges are often "diagnostic in nature."
But Forte said a physician can never barter on a wide scale.
"It (bartering) could never exceed five to 10 percent of a physician's practice because of expenses, and my use of it is much less than that," Forte said. "It can never replace what we do with insurance to run our practice."
Forte said she has participated in both direct and indirect bartering. She said she is always careful to make a record because of the IRS.
The American Medical Association does not keep statistics on the prevalence of bartering, but one of its publications, American Medical News, reported last year that more doctors said they were bartering because of the tough economy.
Some medical professionals contacted for this story said they knew of doctors who bartered but who wouldn't want to be identified for fear of IRS scrutiny.
Las Vegas surgeon Kevin Petersen once exchanged a portion of the cost of a hernia repair on a missionary for a blessing on the doctor's practice.
"This missionary went overseas and got a blessing for me from the Dalai Lama," he said. "I'll always keep that hanging in my office."
Although Petersen supports bartering, it is virtually impossible for him to barter because of the costs he incurs in doing surgery.
"The costs of operating rooms and anesthesiologists have to be paid."
Dr. Ivan Goldsmith, an internist who said he belonged to ITEX in the past and traded diagnostic testing for work done in the office, said he plans on joining the organization again.
"It makes sense on one level, but it can't be done widely because of expenses," he said.
Dr. Richard Chudacoff, a Las Vegas obstetrician/gynecologist, said he has bartered on one occasion and would like to do it more.
"Once I had a patient who cleaned houses who needed a sonogram," he said. "I agreed to give her a sonogram if she cleaned my house."
He said bartering is not easy for him to engage in because, like Petersen, there are expenses beyond his own services in performing surgery.
Chudacoff said, however, that he now would be willing to trade a delivery without complications for a Ferrari.
"I would consider that fair," he said, laughing.
One doctor who seldom laughs when discussing bartering is Dr. Robin Titus, a former U.S. Senate candidate who practices medicine in Lyon County.
After Lowden was ridiculed by comedian Jay Leno, who suggested that bartering would work only for the Amish, Titus wrote a letter to the Review-Journal arguing that she has bartered with patients for alfalfa hay, a bath tub, yard work and horse shoeing in exchange for health care..
Though she dislikes that Lowden has become the butt of jokes, Titus said she understands why it happened.
"Unfortunately, she (Lowden) didn't elaborate on all her solutions for health care when she should have," Titus said.
"You have to spell out your specific details. Of course, bartering isn't the only solution. In politics everything you say can and will be held against you. She knows that. I just hate to see bartering take a bad rap. It shouldn't be made such fun of. It has a real place, and it's done every day."
Contact reporter Paul Harasim at pharasim@reviewjournal.com or 702-387-2908.