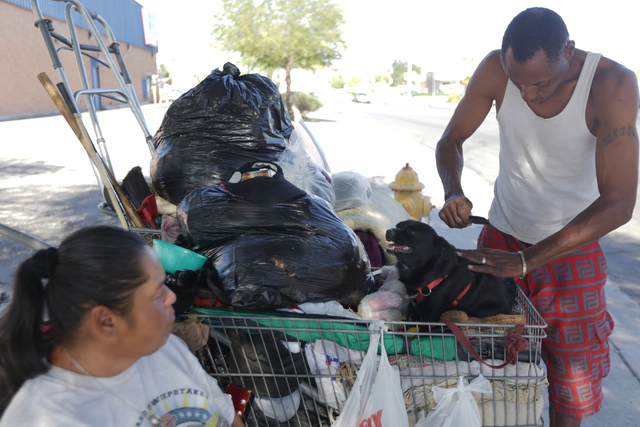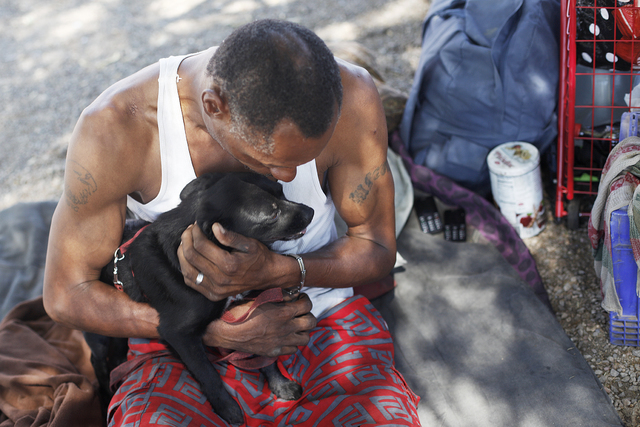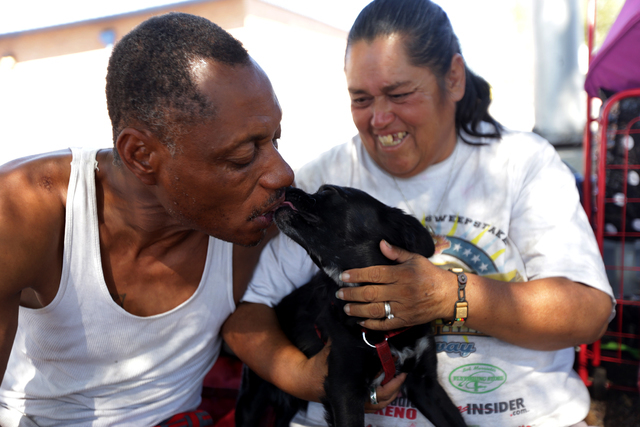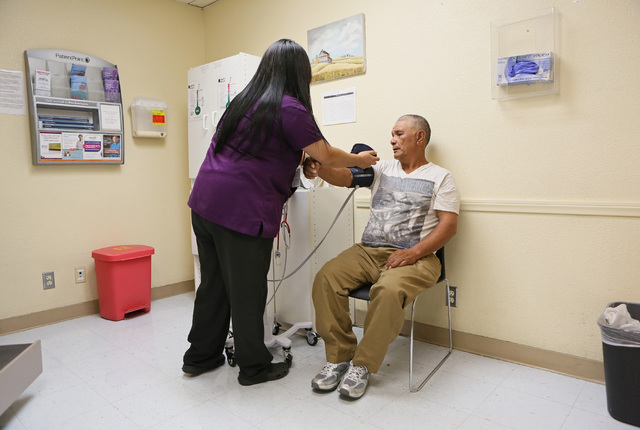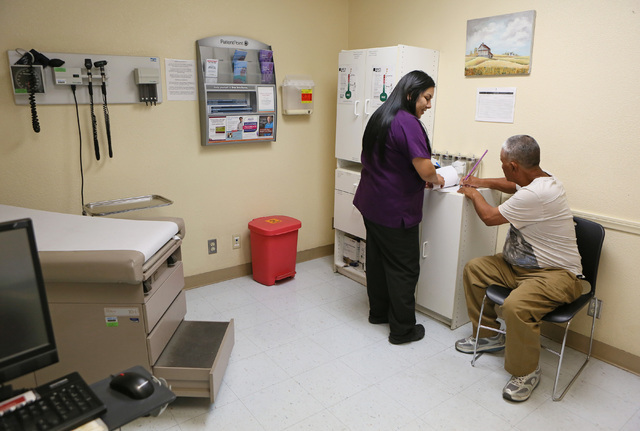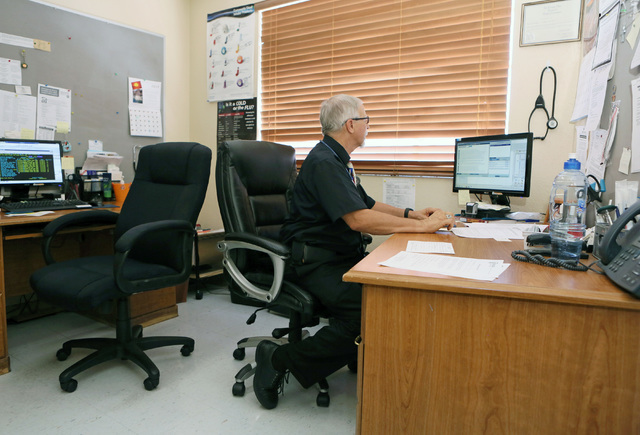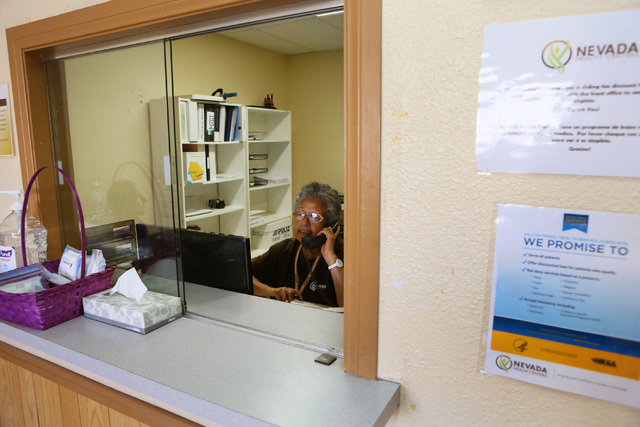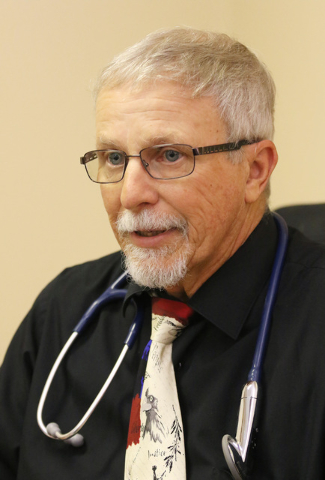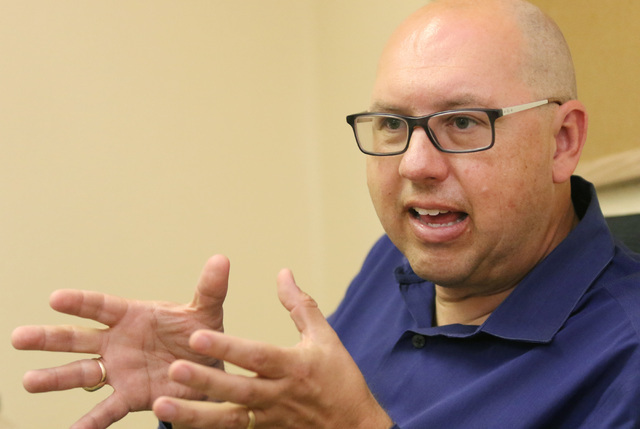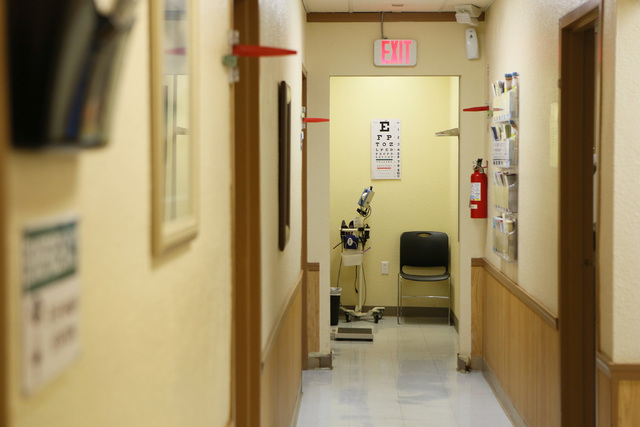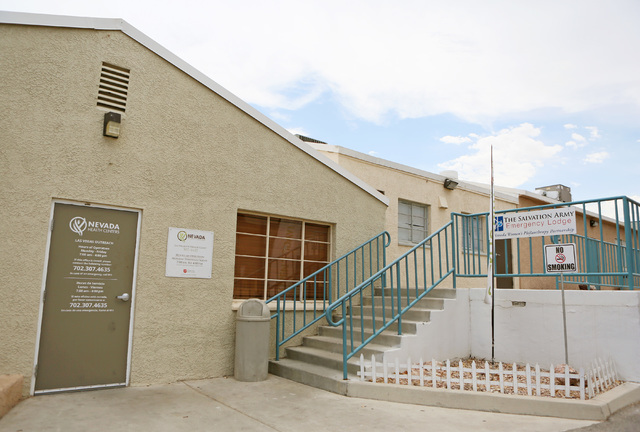 When Carl Graves realized this spring that he and his roommate no longer could afford their Las Vegas apartment, the 44-year-old pictured himself living on the streets again, as he'd done on and off since 2010.
"Being homeless … it hurts," Graves said last week, recalling his despair at the prospect of again being without a shower, unable to cook a meal. "It's a lot of sleepless nights, and it's a lot of violence that's around you."
Overwhelmed, Graves said he swallowed dozens of pills he had on hand to treat his bipolar disorder, schizophrenia and epileptic seizures and was rushed to the hospital by ambulance.
Graves, again living on the streets of Las Vegas, is among an estimated 30,016 individuals in Southern Nevada who will experience at least a brief period of homelessness this year, according to the 2016 Southern Nevada Homeless Census and Survey.
Like many of the displaced, his struggle is made more challenging by chronic mental and physical illness. Of the 969 people surveyed in the homeless census — a spot check used to estimate the region's total homeless population — nearly 32 percent reported experiencing chronic health problems. That was up 3.6 percent from 2015.
The rigors of living without a home and lacking access to health care mean the homeless are far more likely to get sick and die at younger ages than the general U.S. population. It also means the health-care system, and the taxpayers and patients who fund it, must absorb the costs of hospital visits by homeless patients, whether they are uninsured or on Medicaid.
Homeless people with chronic medical conditions often rely on emergency services for primary care for a variety of reasons, including severity of an injury, lack of insurance and transportation, delays in accessing primary care and the around-the-clock access they provide.
That problem apparently has worsened in Southern Nevada in recent years despite the expansion of the state's Medicaid system in 2014, which has provided roughly 240,000 additional individuals with insurance.
The local homeless survey this year found 84 percent of respondents said they had access to medical care when they need it, but 40.2 percent indicated the hospital emergency room was their primary source of care, up nearly 8 percent from 2013. More than 57 percent of those surveyed said they'd made at least one emergency room visit in the last year.
Randal Christensen, chief medical officer at Nevada Health Centers (NHC), a community health organization that treats many homeless and low-income patients, said building trust with homeless people is key to ensuring consistent care and breaking the emergency room cycle. That's especially true for those struggling with mental or physical illnesses, he said.
"We've got to connect with them. They have to understand that we're good people," Christensen said.
He said his staff at an NHC clinic within the Salvation Army's Las Vegas campus near Owens Avenue and Main Street do their best to help their large number of homeless patients, many from ages 40 to 60 who suffer from serious illnesses ranging from diabetes to cancer. They encourage patients to sign up for Medicaid, refer them to specialists and encourage them to regularly take their medications.
But the hazards of life on the street often intervene, said Brian Lane, a physician assistant at the small unadorned clinic.
Lane noted the clinic staff often see homeless patients who have had their medications stolen, making what should be routine treatment or preventive care a hit-or-miss proposition.
It's so much a concern that some homeless patients request medications that don't cause severe drowsiness even though they may need the prescribed medications for severe pain. That's because a deep sleep on the streets can make someone an ideal target for a robbery, assault or other crime, Lane explained.
Las Vegas resident Nelda Ortiz, 61, knows how hard it can be to manage chronic illness while homeless.
Ortiz, who said her ailments include depression, panic attacks, emphysema and chronic obstructive pulmonary disease, spent about 10 years without a home before moving into an apartment five months ago with the help of a Las Vegas-based health-care organization.
She said that while living on the streets, she often struggled to refill medications and sometimes had her pills stolen, leaving her suicidal.
"It's just really hard out there," Ortiz said. "It's no place for man or beast out there on the street."
At one point last year, she caught pneumonia and was hospitalized for weeks. When she finally was released, she was robbed, she recalled.
Graves, who now usually sleeps behind a pawn shop in Las Vegas, said there are months when he visits the hospital 10 times to get treatment for various ailments.
That's how he was connected with workers from Innovative Healthcare Delivery (IHD), one of several organizations working with Nevada's Medicaid-managed care insurers to help the homeless access primary care physicians, specialists, food, shelter, job opportunities and medications. The goal is to prevent emergency room visits.
Graves said IHD caregivers have helped him improve his health by checking in to ensure he has his medications. They also have helped him seek out Social Security benefits, which has given him hope he won't be on the streets much longer.
"My mother, she didn't raise me like this," he said, "and I don't want to die here on the streets and be remembered as a nobody."
Contact Pashtana Usufzy at pusufzy@reviewjournal.com or 702-380-4563. Follow @pashtana_u on Twitter
RELATED
Possible campus of homeless services considered for downtown Las Vegas
Homeless in the valley share their stories — PHOTOS
'Planting seeds' to help Las Vegas' homeless veterans get off the streets
Las Vegas youth homeless center to get new, expanded location