Death toll from flu in Southern Nevada jumps sharply to 48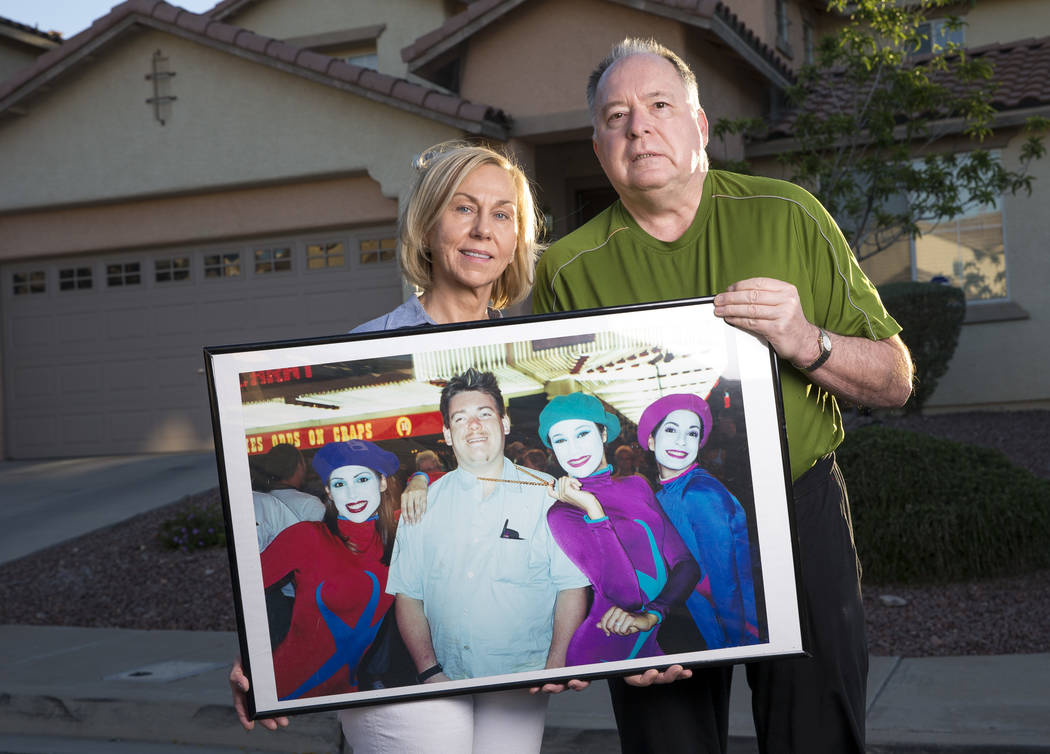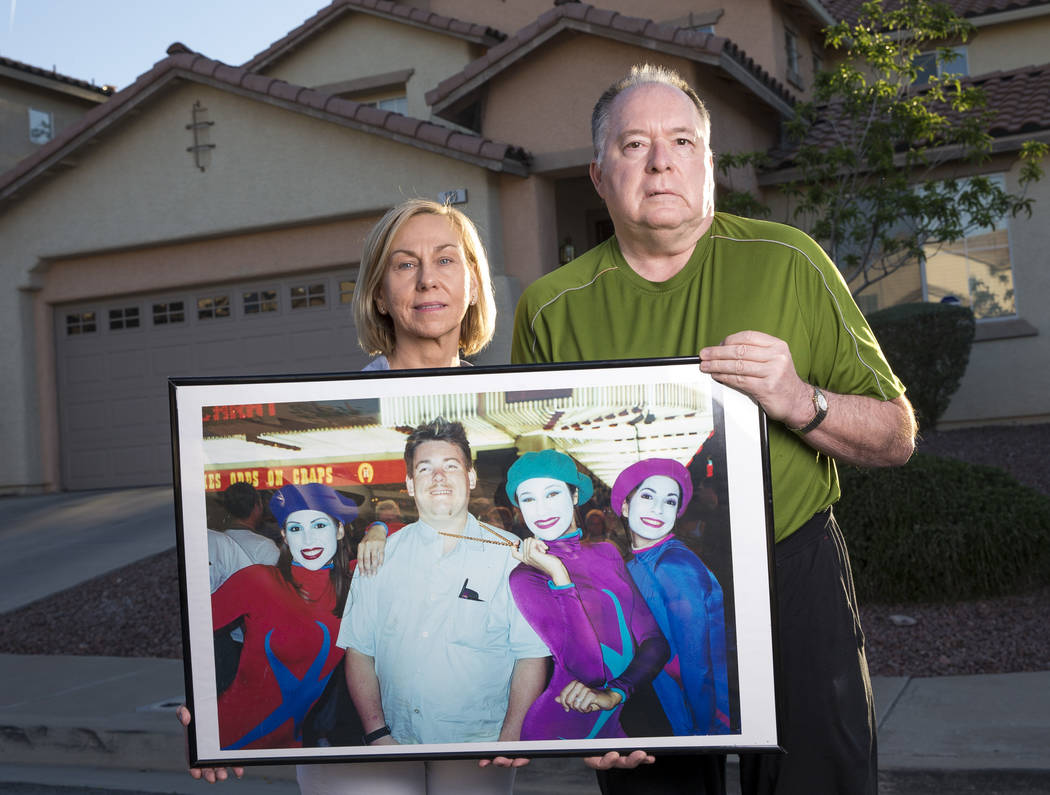 Derek Bernath, one of 48 Southern Nevadans to die this year from the flu, ordered a bowl of sweet-and-sour soup the night before he died.
Now his mom, Peggy, can't stop wondering if it was a warning sign that the 37-year-old was losing his battle against the especially virulent strain of the disease that has swept through the area in waves this winter.
The Southern Nevada Health District updated its flu season figures Monday, raising the death toll by 22 to 48.
That's more than triple the 13 deaths confirmed during last year's flu season.
The death toll was updated after health district officials combed through confirmed case data and found others who died in the months after they initially tested positive or whose deaths were confirmed to be flu-related later.
They said the increased number did not reflect a recent surge in the illness.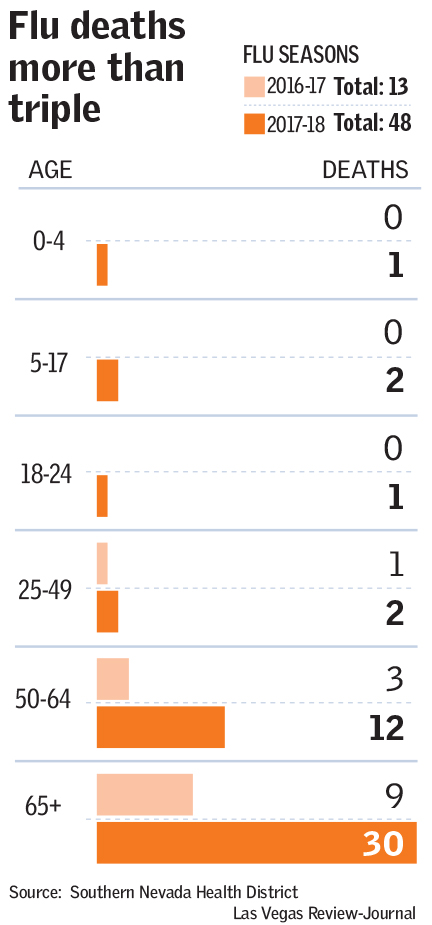 Confirmed months later
The death on Dec. 21 of Bernath — who was happy and loving and gave great big bear hugs, his parents say — was one of the 22 uncovered recently by the health district. Because his initial autopsy was inconclusive, the Clark County coroner's office performed toxicology and pathology reports, which took about four months.
Like about 80 percent of those who died of flu this season, Bernath was infected by the lethal influenza A virus, his death certificate showed. The virus has claimed lives nationwide and caused even some who were vaccinated, including Bernath, to fall dangerously ill.
"It's one of the highest influenza death seasons there's been in quite some time," both locally and nationally, said Dr. Michael Johnson, director of community health at the Southern Nevada Health District. "This strain was particularly nasty, and a lot of people were hospitalized as a result of it."
Most of the additional deaths locally were among older residents, Johnson said. While age is a risk factor in and of itself, it's also likely that some victims had other underlying conditions that made them more vulnerable.
But younger patients also have died. A 24-year-old Las Vegas woman who died in February was described as healthy by family members.
Bernath, who worked at the South Point as a porter, did have high blood pressure and hypertensive heart disease, but his family is baffled. He had an exam the day before he died, and the doctor didn't see any warning signs, said Peggy Bernath. She accompanied her son, who was mentally challenged, to the appointment.
She wonders if her son shrugged it off as a cold, not understanding how serious the consequences could be.
"At the first sign you think you might have the flu, go see a doctor," his dad, Wayne Bernath, advised others whose family members get sick.
"If we would've known, we could've taken him to the ER or urgent care," Peggy Bernath added. Since his late December death, Bernath's parents have missed taking their son out for weekly family dinners, especially his favorite Mexican meal at Lindo Michoacan.
Shots still recommended
Johnson warned that the flu could stick around Southern Nevada for another month or so, though the influenza B strain is predominant at this time of year and isn't as dangerous as the influenza A strain.
And a flu shot could still offer protection, he said.
"Given how nasty the season has been, it's not a bad idea," Johnson said. Though not 100 percent effective, it offers protection for those around you who are extra susceptible to infection, like those under 5, those over 65 and people with underlying conditions.
Otherwise, Johnson advises practicing common-sense hygiene, like hand-washing and staying home if you're ill.
"We should hopefully be out of the woods soon," he said.
Contact Jessie Bekker at jbekker@reviewjournal.com or 702-380-4563. Follow @jessiebekks on Twitter.