Free kicks and safer knees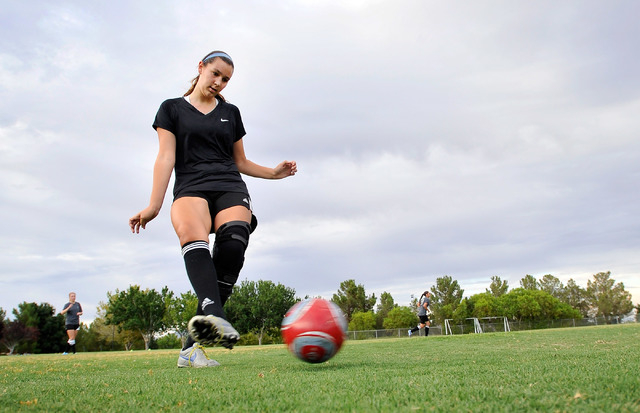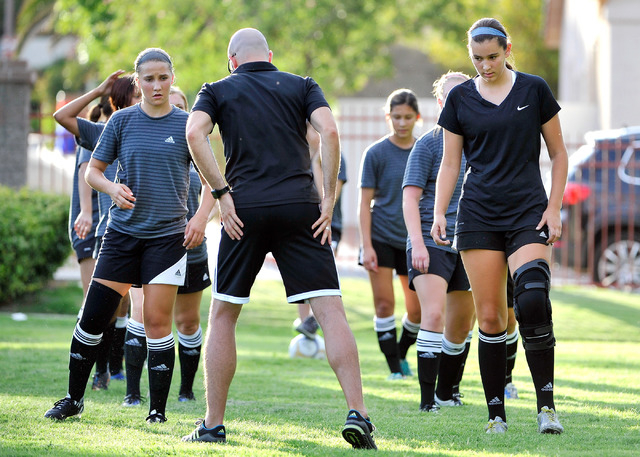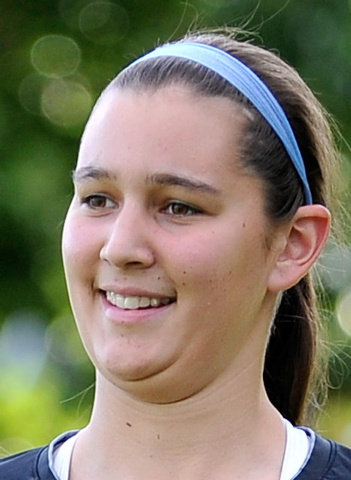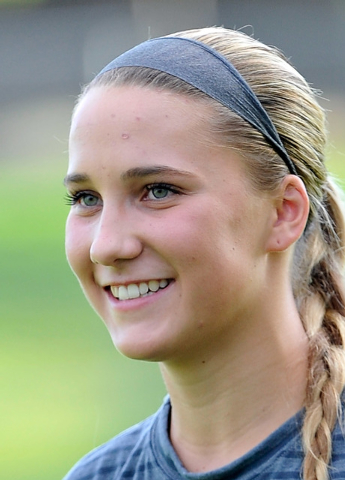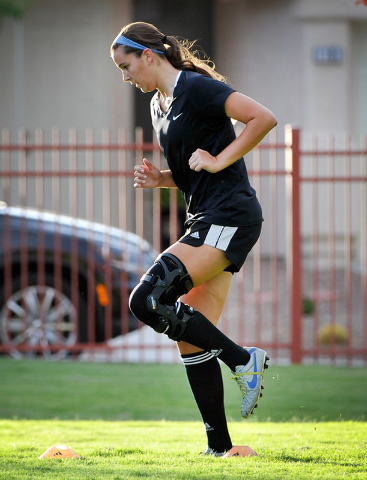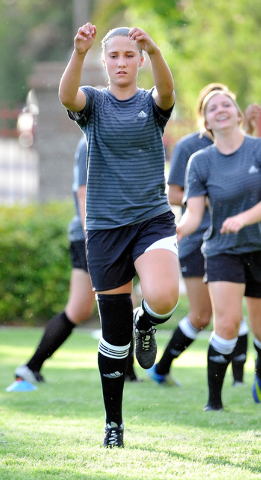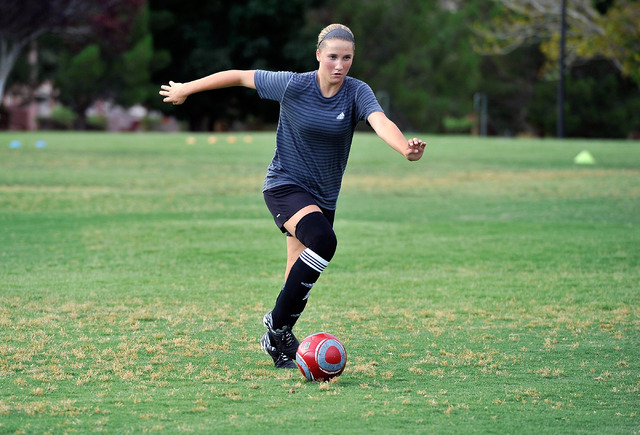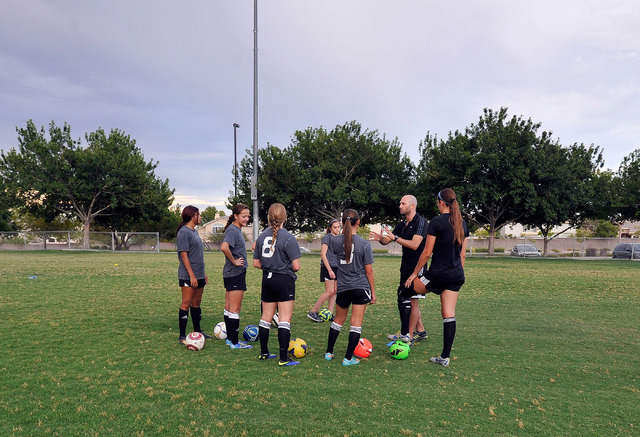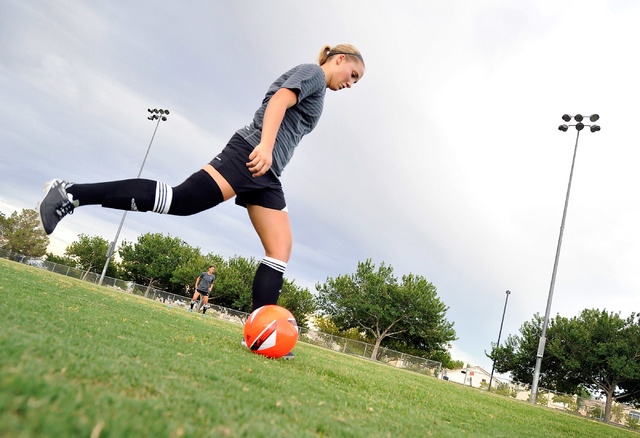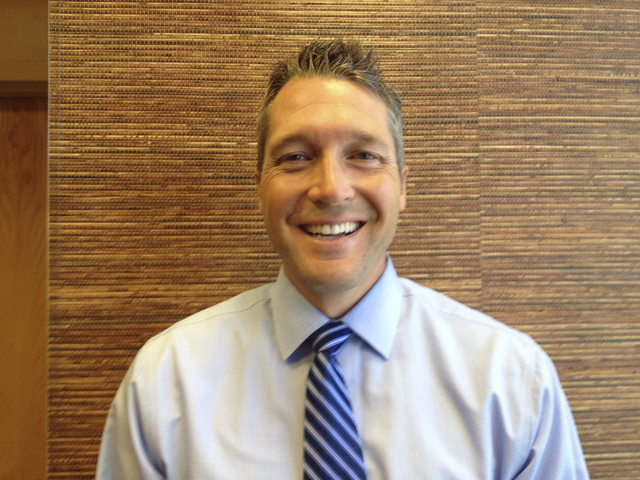 What Coach Danny Stone tells them to do — his British accent makes it sound like actor Jude Law is barking out orders — they do.
They jog and run forward, backward, laterally. They stretch their calves, quadriceps, hamstrings, groins, hips.
It is 6:30 p.m. as the Las Vegas 99s girls club soccer team begins its practice in Summerlin's Crossing Park, where the temperature has "cooled" to 97 degrees.
For the next half-hour, Stone conducts what he calls his injury prevention warm-up, much of it aimed at keeping these young female athletes, none of them are older than 15, from experiencing their first, or another, torn anterior cruciate ligament, or ACL, one of the knee's key stabilizing ligaments.
Two 15-year-old girls, Avery Jacobsen and Jadyn Nogues, participate while wearing black knee braces, reminders of ACL reconstruction surgeries that kept them out of practice and games for more than six months.
Avery's mother, Krista Jacobsen watches: "The injury was devastating. Eight months of physical therapy. It's been tough."
The exercises keep coming: walking lunges, single-leg squats, controlled bounding, lateral and forward/backward jumps over a cone, single leg hops over a cone, vertical jumps while heading a soccer ball.
"Bend your knees when you land," Stone reminds his charges as they go through an exercise program formally known as neuromuscular training, where a series of exercises teaches athletes how to land, cut, stop, turn and otherwise move during competition so they are less likely to injure themselves.
There's good reason to emphasize knee injury prevention for these female teens.
A study presented at the April meeting of the American Academy of Pediatrics revealed teenage girls are as much as six times likelier to suffer an ACL injury compared with boys participating in similar sports, including soccer and basketball. (Because more boys engage in competition, however, they still suffer the majority of an estimated 150,000 ACL tears yearly.)
The ACL injury rate for a female soccer player is 11.7 injuries per 100,000 practices or games, compared to 4.7 for a male.
Timothy Hewett, co-author of the Academy report, "Anterior Cruciate Ligament Injuries: Diagnosis, Treatment and Prevention," says the reason teenage girls have more injuries can be explained by their having a "machine motor mismatch" after puberty, in which neuromuscular strength and coordination lags behind growth.
"In contrast, boys get even more powerful relative to their body size after their growth spurt. The good news is that we've shown that with neuromuscular training we can boost the power of girls' neuromuscular engine, and reduce their ACL injuries," Hewett says.
According to the report, appropriate neuromuscular training can reduce ACL injury risk by as much as 72 percent.
Las Vegas orthopedic surgeon Dr. Jason Nielson, who completed a pediatric and adolescent sports medicine fellowship at Harvard's Children's Hospital, applauds Stone's injury prevention program.
"We need to see every coach doing this in the Las Vegas Valley," says Nielson, who adds that the number of young female athletes suffering ACL injuries is "exploding" not only here but across the country as more girls participate in athletics.
Since the 1972 passage of Title IX, which guaranteed that no one could be excluded based on sex from an educational program or activity receiving federal assistance, research shows girls' participation in high school sports has increased by as much as 900 percent.
Both Nielson, and Dr. Thomas Kim, who also specializes in sports medicine in Southern Nevada, say two key factors put girls at higher risk for knee injuries: anatomical risk factors and mechanics.
Girls' hips widen after puberty, which sometimes results in what's known as a larger "Q angle" at the knee — commonly known as knock-knees. Compared with males, females also have a narrower notch where the ACL attaches to the femur, limiting the space for ACL movement.
Girls generally run more upright, land with their knees buckled inward, too often place weight on a single leg while moving and frequently tilt their torso away from their center of mass, according to a report in the American Journal of Sports Medicine.
Although anatomical risk factors can't be changed, how girls move and land and place their weight can, says Nielson, who notes that there seems to be a never-ending stream of female soccer and basketball players who need ACL surgery.
"That's why we have to have all the schools getting into proper neuromuscular training," he says. "Right now most of the high schools aren't stressing it and they're probably playing too many games. The body needs time to recuperate."
Avery Jacobsen, who was injured while playing soccer for Palo Verde High School, says injury prevention needs to be a higher priority.
But her injury — Kim did her reconstruction surgery — may have been caused because of an irregularity in how her knee formed after birth, she says.
"At first, it really got to me emotionally, but then I realized I could come back and play again," she says. "But you can't believe how hard it is to just watch."
Jacobsen is still trying to decide whether to play for her high school team next year.
"You play so many games, sometimes I think girls get worn down and have injuries," she says.
But her club team offers her the opportunity to play regionally and nationally.
"We also have college showcases where college coaches scout us," she says.
Richard Nogues, Jadyn's father, says he appreciates how Stone stresses injury prevention. But even with Stone's attention to prevention, his daughter hurt her knee while playing for his club team.
Jadyn Nogues was just cleared to play again by Nielson, who did her surgery. She says she's doing all she can to keep her 6-foot-1-inch body "in balance so I don't have to go through this again."
Richard Nogues, a Las Vegas police officer, says girls are fighting an "uphill battle" because of how they're built.
"There's only so much Danny can do," he says. "Their body structure is just different and there's a lot of strengthening that must be done."
Stone, a former professional soccer player in England, has been the coaching director for several top soccer clubs in Las Vegas and works as a coaching consultant with the Colorado Rapids of Major League Soccer, the United States' professional soccer league. He frequently confers with Nielson.
He says he continues to try to find the best ways to strengthen the legs of teenage girls. After a 90-minute practice that sees the girls work at finding the best ways to shoot on goal and how best to defend an opponent's attack, he has them do 20 minutes of "cool-down" exercises.
"Stretching muscles that you've used is important," he says. "I see that as a good way of getting the body ready for what's coming next. … I want to be careful with weight training at their age. When they're older, of course, but not when they're developing."
Stone is keenly aware of how much soccer matters to his players.
"Avery and Jadyn never missed a practice or a game, even if they were on crutches," he says.
Nielson says the surgery and rehab for an ACL injury — which can cost well more than $20,000 — isn't the only thing to worry about.
"The emotional toll is great, too," he says. "For some of these girls, their entire social scene is soccer. We've had a couple of girls try and commit suicide after they got injured. … We've got to get this ACL injury epidemic under control."
Contact reporter Paul Harasim at pharasim@reviewjournal.com or 702-387-2908.