Infant receiving treatment for cleft palate in Henderson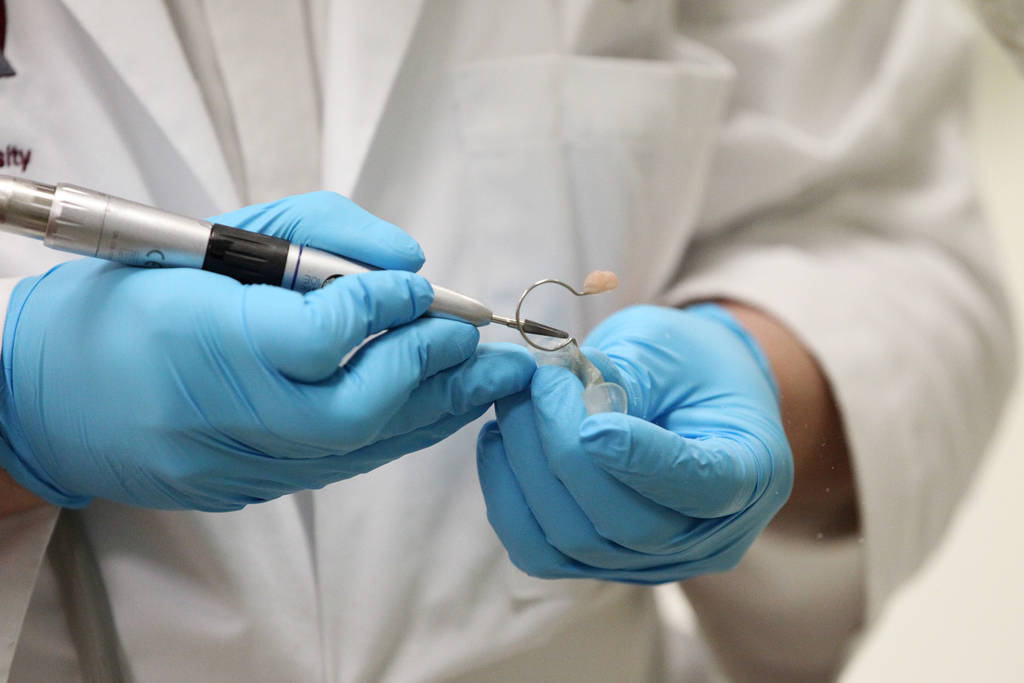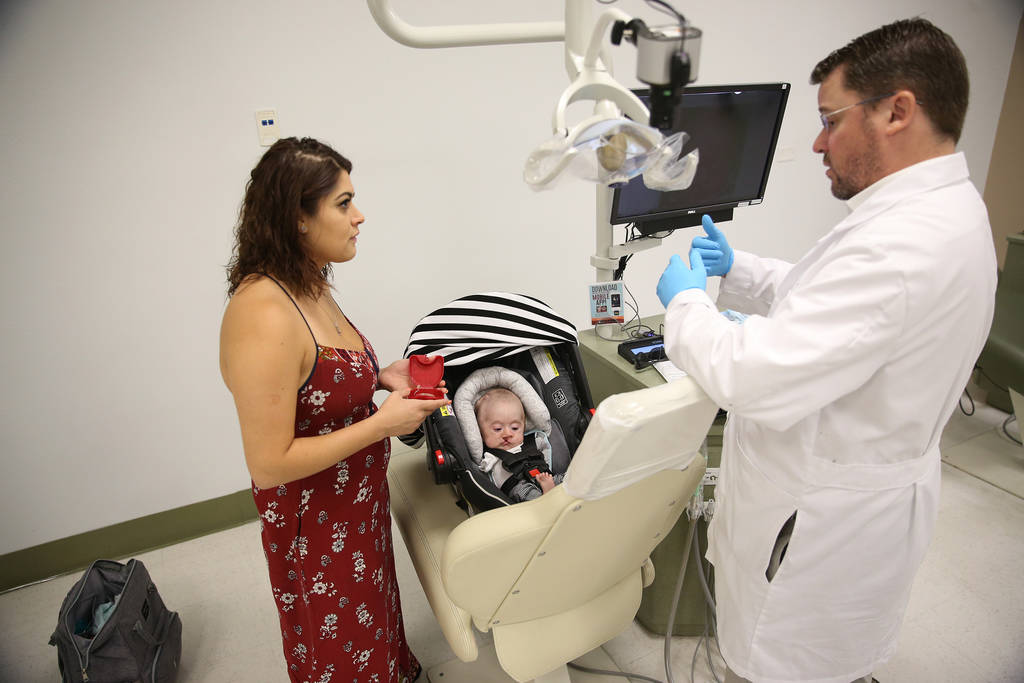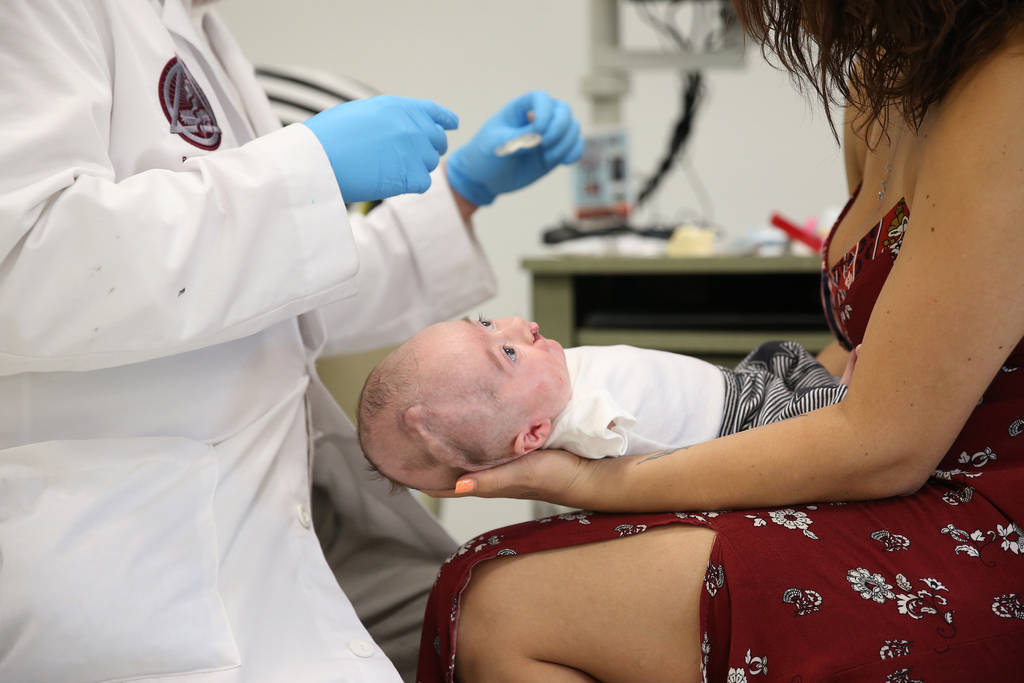 Blake Muschong's bulging bluish-gray eyes are easily distracted by a rainbow keychain of rings.
In that sense, he's much like any other 13-week-old.
But his visit in late August to Glen Roberson, an orthodontist and clinical director at The Orthodontic Clinic at Roseman University, is one of the things that sets Blake apart.
"Hey buddy! Hi!" cooed Roberson during an appointment with Blake and his mother, 27-year-old Ariale Waibel, on that recent August afternoon. "You're getting big."
Baby Blake, born June 14 with a cleft palate, is one of the more difficult cases Roberson has treated — not just because the cleft measured about 15 millimeters in width when little Blake first arrived in his office, relative to the usual 10 millimeters, but also because the boy was born with a clubfoot and no arms.
"We didn't really know about any of this until 36 weeks," Waibel said, adding that Blake was born with fluid in his brain, a condition called hydrocephalus, and doctors predict part of his brain is missing.
But through an alternative cleft palate repair technique, Blake may soon be free of one ailment.
Nasoalveolar molding allows dentists to use what Roberson calls a "baby denture" and tape to steer the growth of an infant's upper jaw and lip closer together and lift the nasal passage before a plastic surgeon attaches the tissue.
The traditional method, which involves waiting until the child is at least 10 weeks old and stretching the skin, is more likely to lead to scarring and the formation of an underbite, requiring surgery later in life, Roberson said.
The molding makes the jobs of surgeons such as John Menezes of UNLV's plastic surgery clinic, more straightforward, he said.
"It's technically much easier to execute," said Menezes, who will be Blake's surgeon. "And gives a better aesthetic result."
As far as he knows, Roseman University's orthodontic clinic is the only one in Las Vegas to offer the procedure. It's not covered by insurance, so the clinic offers the service to families in need pro-bono.
Blake squirmed in his mother's lap during the visit to Roberson. They've checked in weekly for just over two months at the Orthodontic Clinic in Henderson to adjust his mouthpiece and check on his improvement.
Roberson fit two cotton swabs between a gap in a molding of Blake's mouth pre-molding. Then, he demonstrated that only one fit between his lips on this visit.
"As I run this Q-tip between the two halves here, they almost make contact," he said. "It's a great sign, and we're going to continue."
With the molding, Waibel and Blake's doctors are hopeful the surgery on his cleft palate will solve the problem. Blake will need ongoing medical care to to repair his clubfoot and keep tabs on his brain's development.
Outside little Blake's physical ailments, he acts just like a normal infant, Waibel said.
"It doesn't seem like he's missing anything. Maybe just his arms," she joked, adding, "We don't even really notice."
He loves to eat — it's "his No. 1 life joy," Waibel said — and is soothed by classical music. Mom credits that to playing tunes frequently while pregnant.
After making a few adjustments to the fit of the mouthpiece and taking progress pictures, Waibel and Blake went on their way. They're planning for surgery in late September.
"We were expecting for this to not be ready to close until six months, and he's jumped ahead," Waibel said.
"He's already an overachiever," Roberson responded.
Contact Jessie Bekker at jbekker@reviewjournal.com or 702-380-4563. Follow @jessiebekks on Twitter.