Las Vegas entrepreneurs tap into health care technology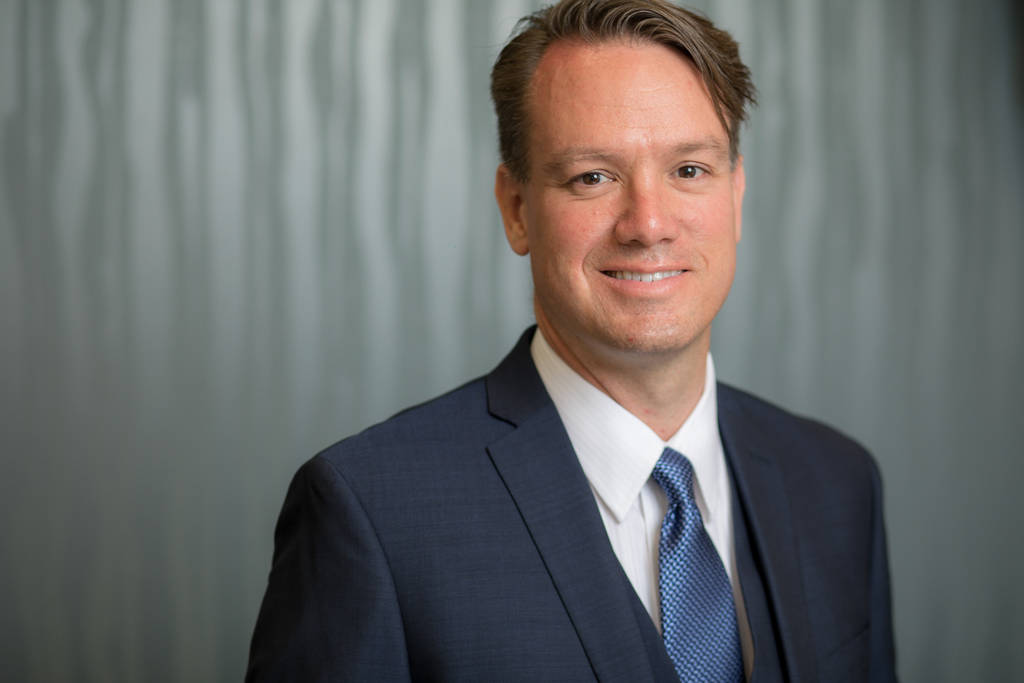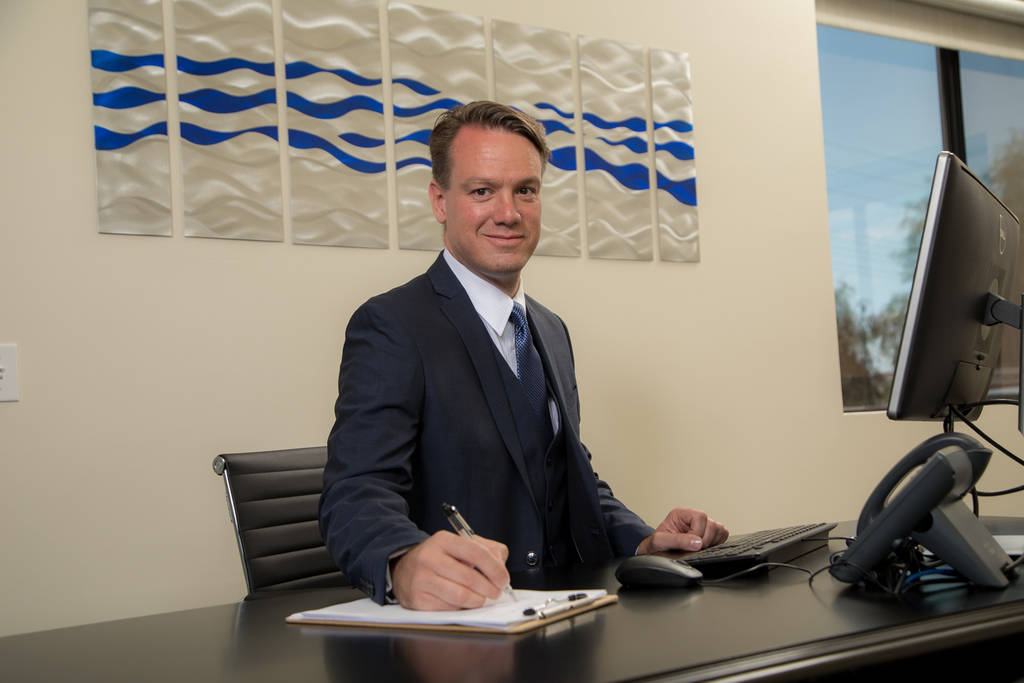 Two Las Vegas entrepreneurs — one a doctor, one a former gaming company executive — are embracing technology in two distinctly different quests to promote good health. And each is capitalizing on something that Las Vegas has led the way on for decades: hospitality.
Constantine George, chief medical officer of the concierge practice Epitomedical, this year launched Vedius, a smartphone app that combines personalized clinical care with the kind of customer service for which Las Vegas is known.
"Patients first," George said. "They're the center of our universe, medically speaking. Just like the hotel industry here, (where) it's about the tourists, all about people coming to town and having a good time and wanting to come back over and over. The same concept should be applied to health care."
Tim Stanley, a former gaming and technology executive with Harrah's Entertainment (now Caesars Entertainment), last fall launched Carepoynt, a web-based health care rewards program with 15,000 members nationwide that recently began adding Las Vegas partners.
"I think helping reward the right behaviors is good for our health," Stanley said. "There are many things we can do preventatively that significantly (reduce) the ravages of time — disease, things like that. Diabetes, heart disease — these things are not completely preventable but significantly."
Vedius is available via iPhone and Android. Developing the technology and assembling a network of doctors took about a year, George said. Vedius patients have access to an extensive network of board certified physicians — from primary-care doctors in internal medicine, pediatrics and family practice to specialists in gastroenterology, pulmonology, orthopedics and more.
After downloading and logging in, patients can schedule same-day appointments with physicians who are "there within an hour," he said.
Patients can video conference physicians through the app's Telemedicine portal —similar to FaceTime but more secure. Patients have access to their medical records forever through the app's HIPAA- certified patient portal.
"We come to you directly," George said. "We can provide services at hotels, convention centers — but it all depends on the comfort level of the client, what's more easily accessible for them. If they want privacy, we'll (transport) them to our office to treat them privately here."
If a medical issue is beyond a physician's scope of treatment, an emergency room will be notified. "We coordinate with them to get you seen. We arrange transportation to the emergency room as well."
Vedius is affiliated with Universal Health Services and its six hospitals in the valley. George says treatment costs vary based on services provided and any tests that are done.
"We just don't know because it depends on what presenting symptoms you have, and then depending on those symptoms, it depends on what tests the physician does," George said. Vedius doesn't bill insurance; patients pay for services and Vedius representatives assist with seeking reimbursement from insurance companies, but do not guarantee reimbursement.
Stanley, meanwhile, used his experience building a corporate casino rewards program to create Carepoynt, which partners with national retailers such as CVS Pharmacy, GNC and Target to offer points to members. Signing up for a Carepoynt account is free, and members accrue points based on purchases made through their accounts.
"We just did a promotion announced (recently) with Fitbit," Stanley said. "They released their new fitness tracker watch, called the Versa. When you order one through the Carepoynt (site), you'll earn Carepoynts as a portion of your order. You also get the opportunity to win a new Fitbit Versa. And when you've bought one, you can connect it to Carepoynt — track your steps and get rewarded."
Stanley said he experienced how "cumbersome and complicated" the health care system can be while caring for his aging mother. He created Carepoynt as a means to promote healthy living.
Although the service is currently online-based, an app will be available for download via iPhone and Android this summer.
"You'll increasingly see a number of local partners, here in Las Vegas," Stanley said. "At the end of this month, there should be about 10. Those will be dentists, some doctors, health clubs, spas, wellness efforts and more."
Contact Mia Sims at msims@reviewjournal.com or 702-383-0298. Follow @miasims___ on Twitter.