Music therapy can trigger memories in dementia patients
Updated April 10, 2017 - 9:40 am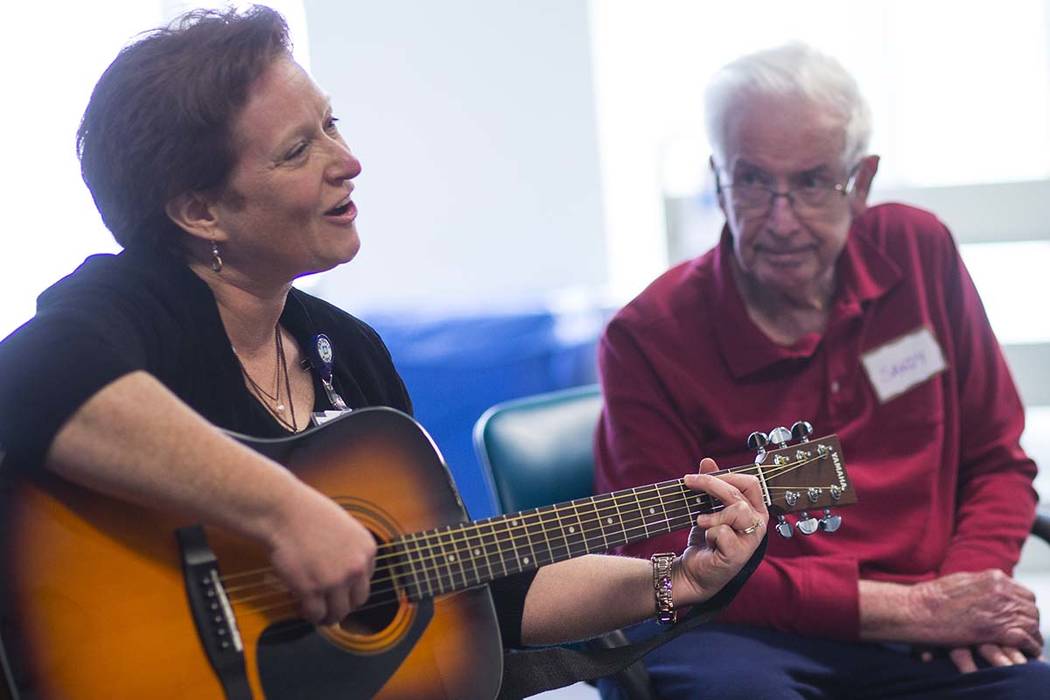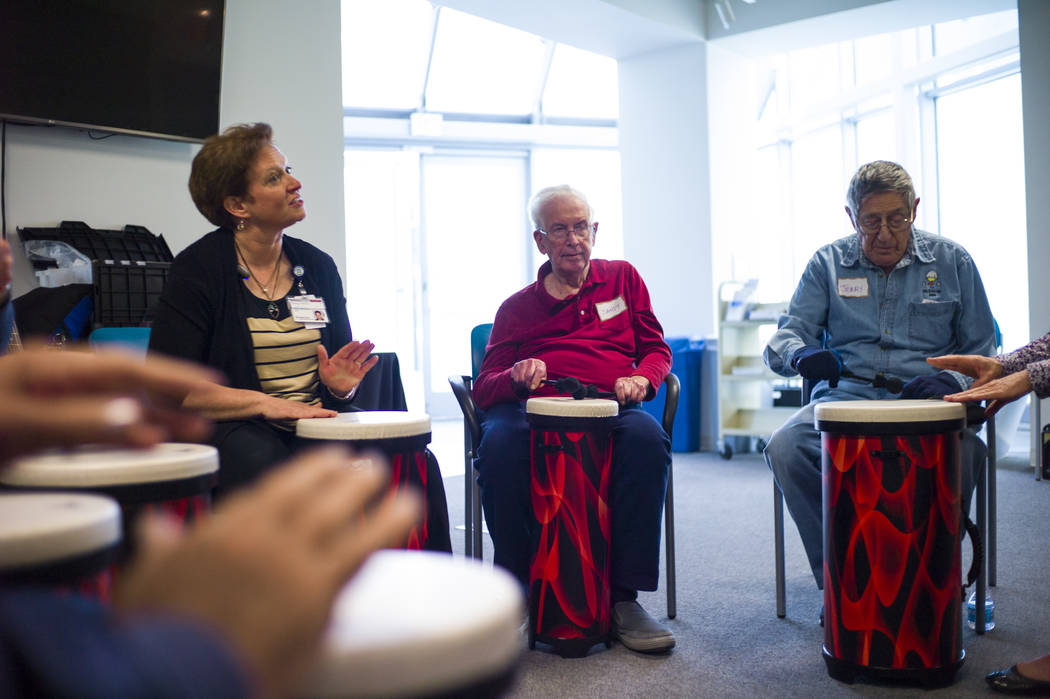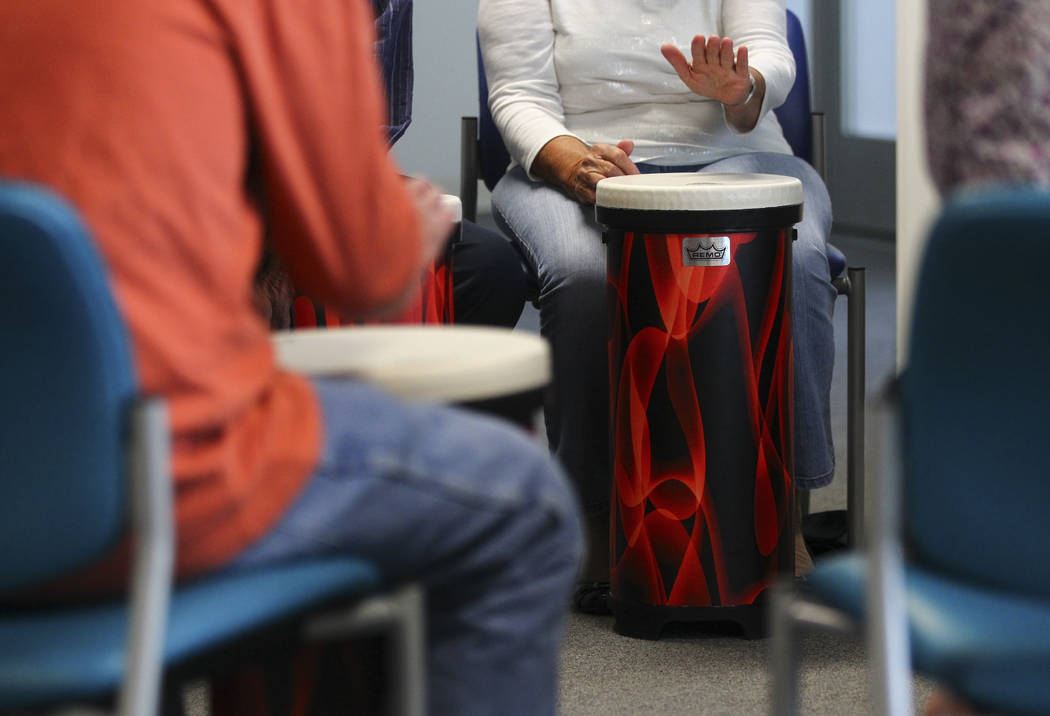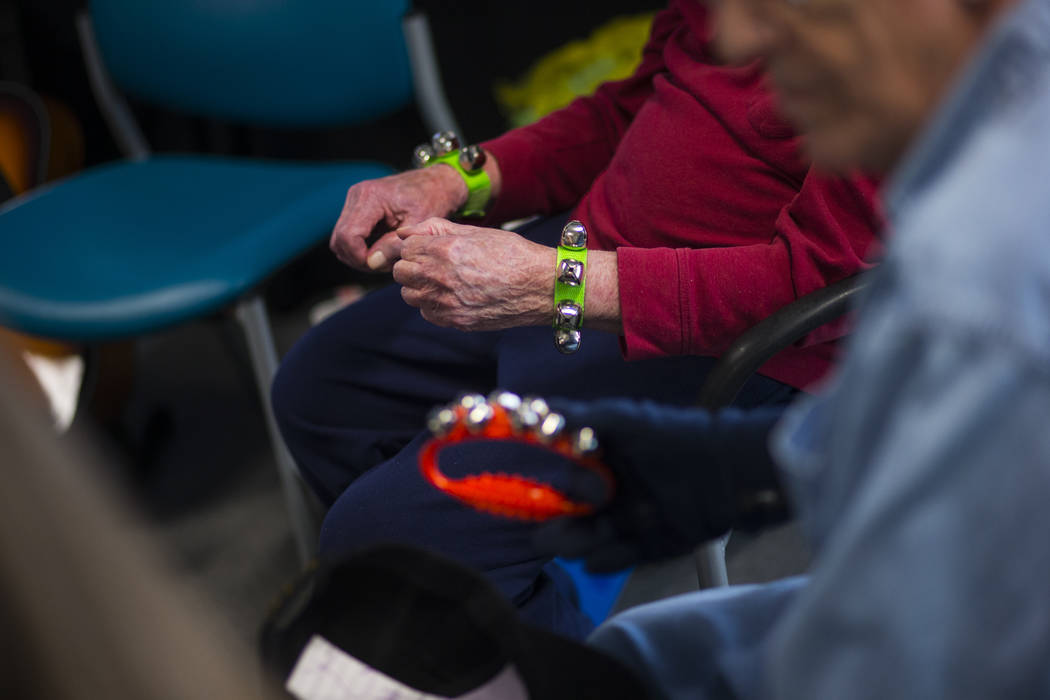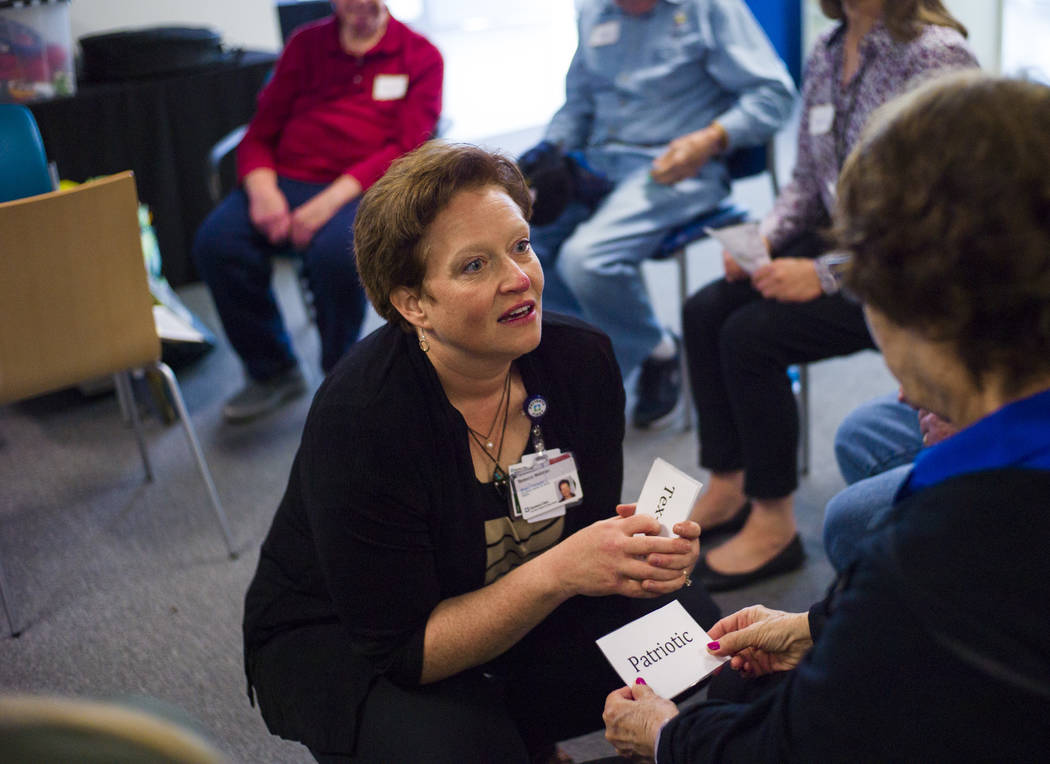 Hearing a song can spark memories of that special summer or someone.
For those with Alzheimer's disease or other forms of dementia, music can trigger memories long thought to be lost.
The Cleveland Clinic Lou Ruvo Center for Brain Health is capitalizing on the power of a rhythm or melody in weekly music therapy sessions that started in February.
"(We're) working to build a relationship between ourselves, the client and the music," says music therapist Becky Wellman, who leads the sessions.
The gatherings are also considered respite care — not only do patients benefit from the therapy, caregivers are free to either attend the concurrent Memory Loss for Caregivers Support Group at the center or spend time as they please.
During music therapy, about five to 10 patients spend 90 minutes singing and playing instruments such as drums and tambourines alongside Wellman and a couple of staff members and volunteers.
If someone walked in on the session with no prior knowledge, it wouldn't look dissimilar to a group singing around a campfire. Wellman's questions to the patients, though, are intentional. After a show tune from "My Fair Lady," she asks, "Did you used to go see Broadway shows?" After a love song, "What was your first date with your wife?" Sometimes they can answer lucidly, other times, not as much.
Mary Koonter, 72, brings her husband, Jerry, 77, to the Ruvo Center's music therapy sessions because he enjoys listening to music in the car. Though she hasn't noticed any tangible changes outside of the sessions, she can tell he enjoys them.
"It's good for him to be with the other people," Koonter says while picking Jerry up after a mid-March session. Since Jerry began attending the sessions in February, he experienced the least anxiety in that mid-March session. In fact, it was the first time he'd been able to sit through an entire session from start to finish.
Both of those experiences — socialization and reduced anxiety — are indications of a successful music therapy session for an Alzheimer's patient.
Music therapy is a clinically proven treatment, either in group or one-on-one settings, for patients with developmental and learning disabilities, chronic pain, mental health disorders, and memory and movement disorders such as dementia, Parkinson's and multiple sclerosis. Music therapists, like Wellman, are board-certified by the Certification Board for Music Therapists and licensed in Nevada.
Numerous studies published in the Journal of Music Therapy and elsewhere over the past 25 years tout the efficacy of music therapy for patients with dementia. It can reduce anxiety, depression and agitated behavior. Patients in these studies showed less restlessness during meals, and in some cases reduced blood pressure and a sustained mental and physical state over the course of two years, compared with patients not in music therapy.
The most effective type of music depends more on the patient than the genre. For dementia patients, using music they listened to in their teens and early 20s tends to be most appropriate because songs from that era in one's life are best retained, even after the dementia process has taken hold. A 2014 study in the Journal of Music Therapy specifically looking at the impact of singing familiar songs found that they could elicit memories, spontaneous conversation and generally positive feelings of belonging and accomplishment.
"If you ask them to recite 'You Are My Sunshine,' they couldn't do it, but once that music gets going, that's still embedded," notes Bailey Hinks, a board-certified music therapist at Valley Hospital.
"I'm not going to cure anyone of Alzheimer's, and to be aware of that going in — it's not a magic pill," Hink says. "But, we can work toward maintaining certain physical things like body movement and flexibility and strength and respiration and also work toward stimulating or encouraging these human interactions that are often so missed with that process."
Contact Sarah Corsa at reviewjournal.com or 702-383-0353. Follow @sarahcorsa on Twitter.
TO ATTEND
What: Respite music therapy: "Love and Friendship"
Where: Cleveland Clinic's Lou Ruvo Center for Brain Health, 888 W Bonneville Ave.
When: Wednesdays, 1:15 pm – 2:45 pm
Cost: Free
To register, contact LouRuvoSocialServ@ccf.org.