Ruvo Center running drug trial aimed at delaying memory decline
February 7, 2015 - 7:06 am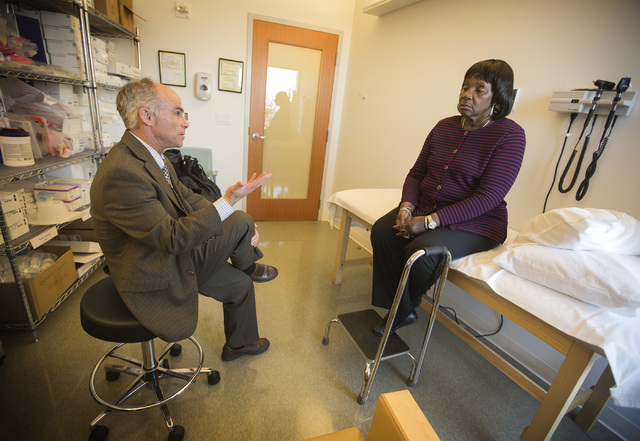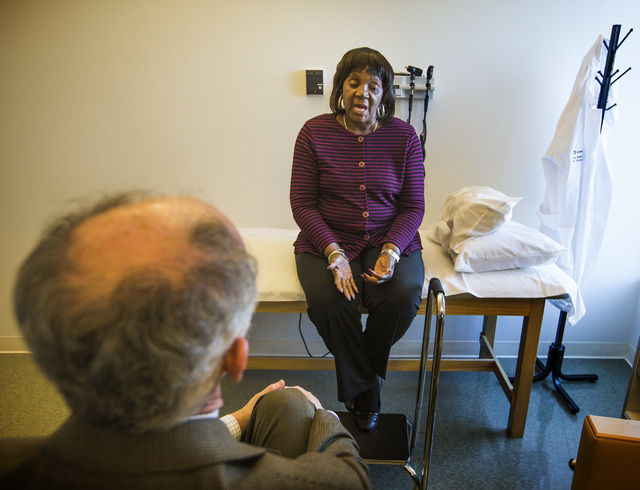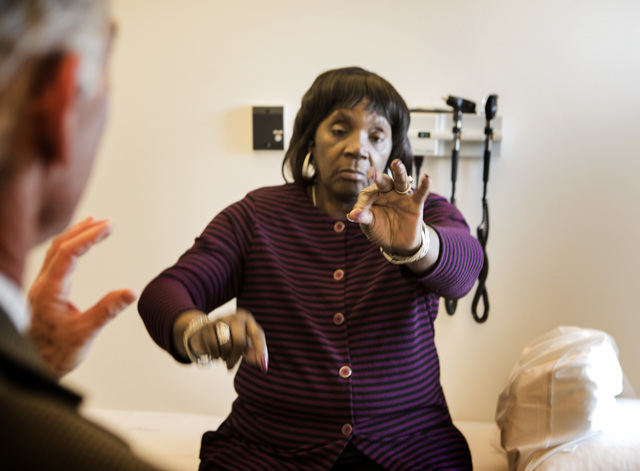 Researchers at the Cleveland Clinic Lou Ruvo Center for Brain Health are participating in a new clinical trial investigating whether treating older people with the drug solanezumab can delay memory decline in those who might be at risk to develop Alzheimer's disease.
For the new clinical trial, doctors are looking for people in an asymptomatic stage of Alzheimer's disease, said Dr. Charles Bernick, associate medical director of the Ruvo center. A certain amount of memory loss will not exclude a participant.
"All we require is that they score within a normal range of other people their age," Bernick said. "They cannot have a diagnosis of Alzheimer's disease or be taking any drugs for that. We're looking for people who are functioning normally and don't need any assistance."
Positron emission tomography, known as PET scans, a test that shows how organs and tissues are working, will be used to determine whether participants have evidence of elevated buildup of amyloid, a protein found throughout the body. Participants should have normal thinking and memory function but evidence of elevated amyloid. Amyloid plaques can accumulate outside nerve cells and can lead to cell death in some people.
"We know that amyloid deposits begin years before you start really having symptoms," Bernick said. "If you can use an agent that removes or prevents the buildup of amyloid, you actually might be able to prevent the disease."
The overall goal of the study is to determine whether decreasing amyloid in the brain with antibody treatment can help slow the memory loss associated with amyloid buildup. The 3 ½-year Anti­-Amyloid Treatment in Asymptomatic Alzheimer's study also aims to dis­cover more about brain markers and other tests to better predict who will experience memory decline and progress toward Alzheimer's-related dementia.
Nationwide, some 1,150 healthy people age 65 to 85 are being recruited, and Bernick hopes to have 20-30 participants enrolled through the Ruvo center. Those selected to participate will be randomized to either receive solanezumab or a placebo once every four weeks by intravenous infusion.
Asymptomatic Alzheimer's disease is a new concept being developed by physicians and researchers to describe when elevated amyloid buildup in the brain can be seen, but a person does not yet have any obvious clinical symptoms of Alzheimer's disease.
Research studies suggest that older individuals with evidence of amyloid buildup might be at higher risk for memory loss, but that does not mean every person with elevated amyloid buildup will develop the clinical symptoms of Alzheimer's disease.
Contact Steven Moore at smoore@reviewjournal.com or 702-380-4563.
An event Saturday at UNLV reaching out to those affected by Parkinson's disease will feature experts in the neurological disorder who will provide tools to improve the quality of life of Parkinson's patients, caregivers and family and friends.
Among the experts on hand Saturday for the Victory Summit will be Dr. Ryan Walsh, director of the Parkinson's disease and movement disorders program at the Ruvo center; Parkinson's patients Cidney Donahoo and Kip Smith, both of Las Vegas; Jamillah Ali-Raham, executive director of the Friends for Parkinson's — Las Vegas; and Dr. Eric Farbman, director of the movement disorders centers at the University of Nevada School of Medicine.
The debilitating disease leaves a lasting effect on the families and friends of patients. That's why the Davis Phinney Foundation created the Victory Summit to energize, connect and unify the region's Parkinson's community and provide tools to improve their quality of life.
The summit symposium takes place from 10 a.m. to 4:15 p.m. Saturday at the UNLV Student Union at 4505 S. Maryland Parkway. People can register for the event online at http://bit.ly/1LSen1f.