UNLV's community health worker program aims to bridge barriers to quality care
January 22, 2017 - 12:57 pm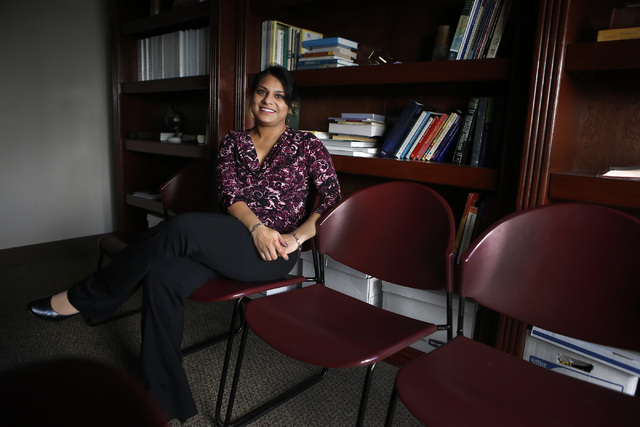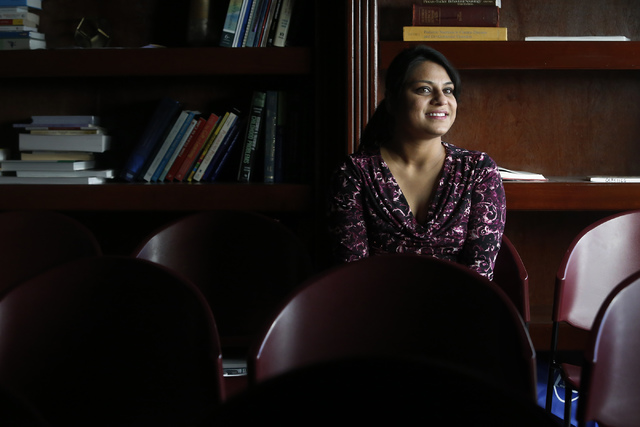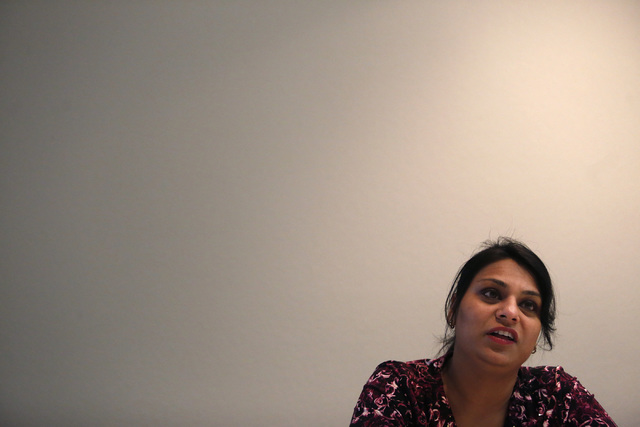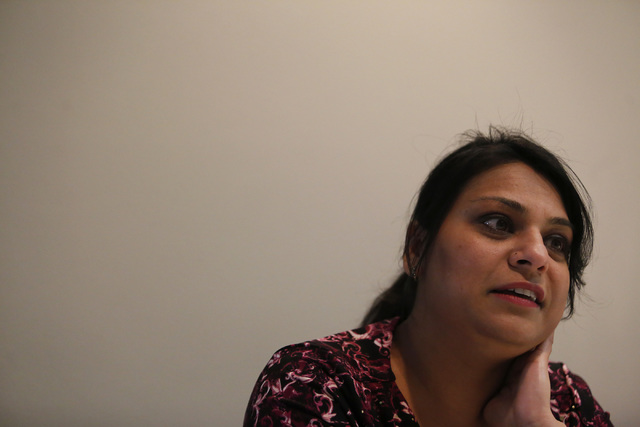 Wanted: health care professionals, no medical degree required.
That's the pitch for a new UNLV School of Medicine program that aims to fill "a vital gap" in the health care system by producing community health workers who can help patients overcome social and physical barriers preventing them from receiving quality medical care.
Community health workers generally aren't medical professionals and don't dispense health care advice. Rather they are guides who can help members of underserved communities access health care, which could mean anything from arranging a ride to the doctor's office and ensuring that dietary needs are being met to assisting in a search for housing.
The university launched the 10-week program last fall in partnership with the Silver State Health Insurance Exchange — the agency that provides Nevadans with Affordable Care Act coverage. Seven of the first 10 graduates who completed the training in late October are now either employed as community health workers or using those skills in other jobs, said Pamela Beal, program organizer and associate dean of clinical affairs at UNLV's School of Medicine.
AN 'AMAZING' EXPERIENCE
Saru Aggarwal, a medical assistant who works at the UNLV Ackerman Center for Autism and Neurodevelopment Solutions — one of the medical school's clinics — was one of the first graduates.
She said it opened her eyes to parts of the patient experience that she hadn't considered as a medical professional, especially the experiences of undocumented immigrants and other medically underserved populations.
"When you're actually talking to these people and figuring out their stories, it's amazing what they would tell you," she said. "It's amazing where they've been and why they haven't been to a place we all take for granted" — a doctor's office.
The program to train the workers was initially funded by a one-year grant from the state health exchange, which expects some of the graduates can help fill a void left by the shrinking number of insurance brokers and agents in Nevada participating in the individual health insurance marketplace.
Because the program also provides certified application counselor training to students who want it, the program's graduates who seek out the training will be qualified to help enroll clients in ACA insurance programs, explained Silver State Health Insurance Exchange spokeswoman Janel Davis.
Neither Medicare nor Medicaid currently reimburse health care providers for community health worker services, Beal said, though UNLV hopes that will change soon. In the meantime, organizations that employ those workers can seek reimbursement if they also serve as certified application counselors, she said.
The insurance exchange and university emphasized the importance of drawing community health workers from Native American, Spanish-speaking and rural residents to serve groups that have higher uninsured rates and are medically underserved. That ensures that the workers can connect with patients on a different level because they have similar backgrounds and shared experiences, Beal said.
'PART OF THE COMMUNITY'
"They're part of the community. They're trustworthy. Families can communicate with them and they can connect families with resources," she said.
A big part of that is communicating about seemingly nonmedical issues that can still directly affect the individuals' well-being, Beal said.
For example, patients who are struggling to find housing, a job or insurance are unlikely to be concerned about adhering to a schedule of doctor's visits or a medicine regimen, she said.
"If a family doesn't have food, that's what the family's going to worry about," Beal said. "They're not going to worry about a medical appointment."
The Affordable Care Act called for expanding community health worker programs, banking that they would save money down the line by preventing relatively minor health issues that could be addressed through early intervention from becoming costly major problems later.
While the ACA's future is in doubt amid repeal threats by the Republican-led Congress, UNLV considers community health workers integral to the future of health care.
The medical school plans to seek further funding through the exchange and other sources to continue the program and place graduates at the school's medical clinics or other health care providers' offices.
Community health worker programs aren't new. The programs were seen as a "magic bullet" in the 1960s and '70s but by the late 1980s had largely failed to meet expectations and were terminated, according to a study last year by University of Pennsylvania and New York University researchers.
APPLYING LESSONS LEARNED
Applying the lessons of those earlier failures can create effective programs, and one key suggestion is folding the workers into medical settings while keeping them focused on non-medical issues, the researchers said.
In addition to benefiting clients, graduates of the UNLV program can expect to find plentiful employment opportunities.
Job growth for community health workers between 2014 and 2024 in the United States is predicted to reach 15 percent, more than double the 7 percent overall job growth expected during that period and outpacing job growth in health education and social work, according to the U.S. Bureau of Labor Statistics.
"The whole idea was so they could become employable and have different types of skill sets," Beal said. "They could be community health workers, they could (also) be certified application counselors."
Contact Pashtana Usufzy at pusufzy@reviewjournal.com or 702-380-4563. Follow @pashtana_u on Twitter.