Art can influence room's design
February 10, 2018 - 8:05 am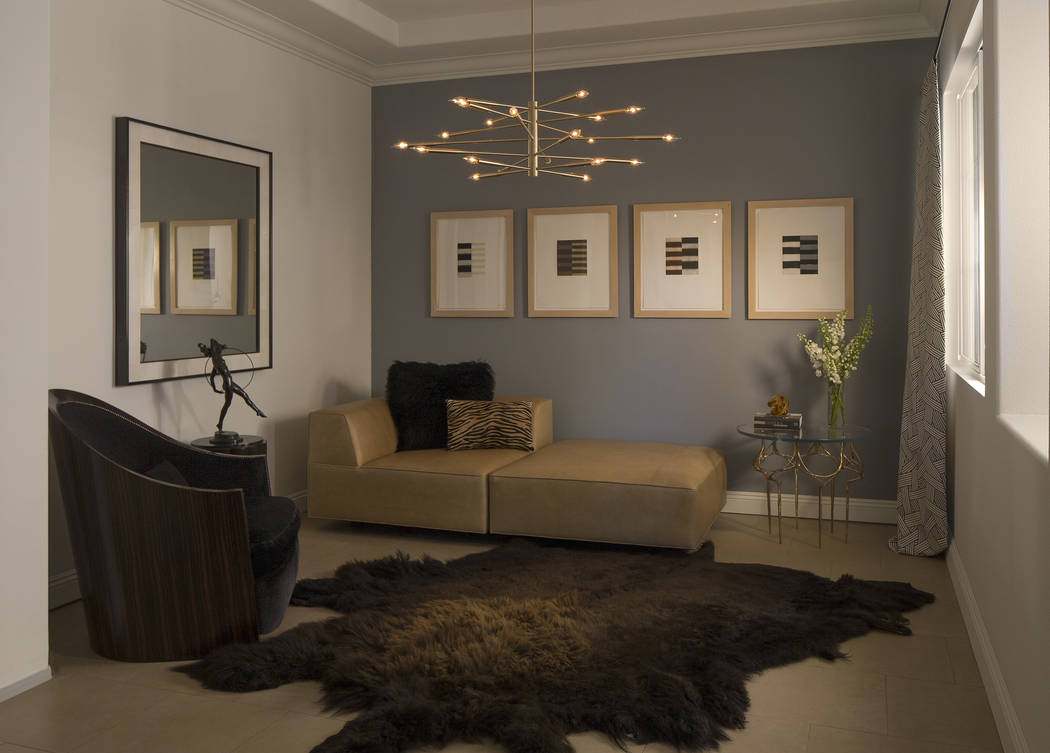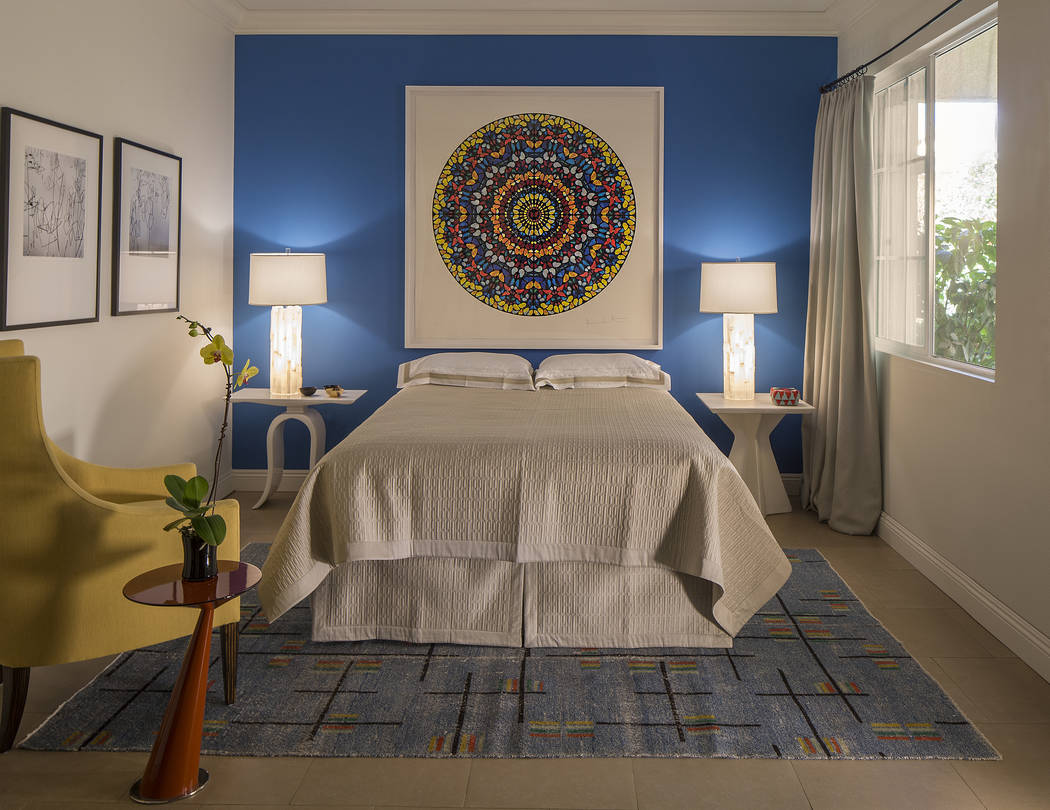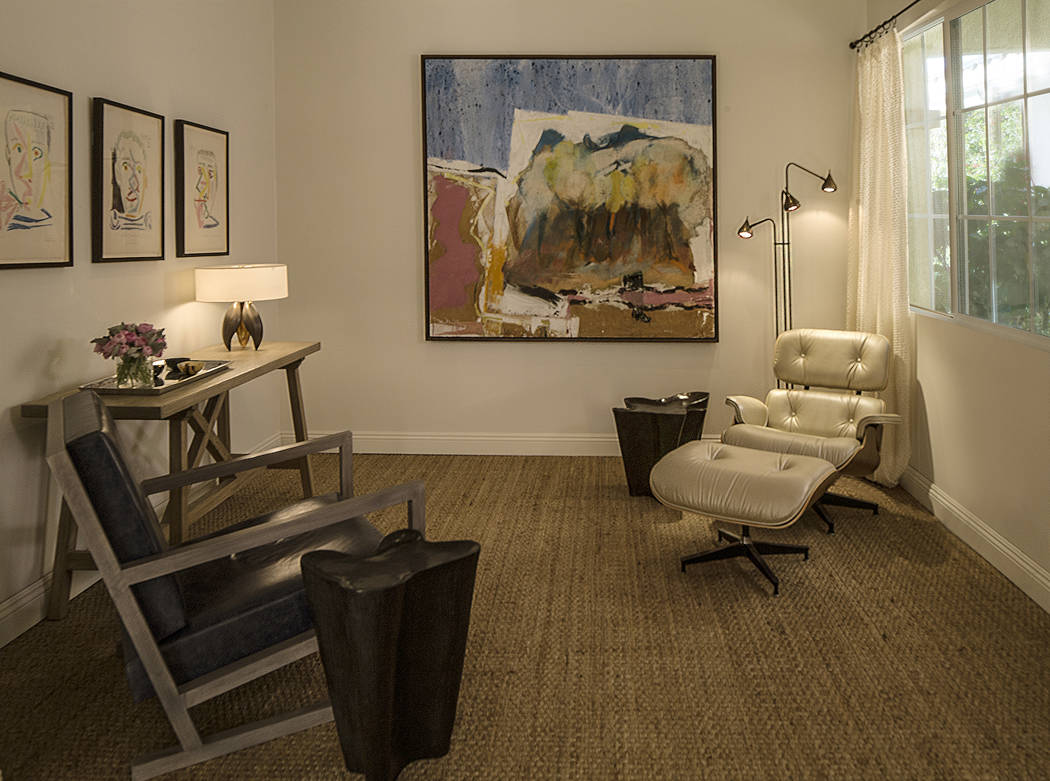 The interior of a home conveys a visual narrative about the life and interests of its owners. Dorothy Willetts spoke these words at a panel discussion titled "Start With the Art" at the Winter 2018 Las Vegas Market, held Jan. 28-Feb. 1 at the World Market Center.
Willetts is owner and principal of Willetts Design & Associates, an interior design company. She also is an art consultant.
"Last year I took on the challenge of transforming one room into 12 different looks in 24 hours," she said. "I wanted to create different rooms using different design styles and influences such as art deco, art nouveau and Hollywood regency. And then I wanted to show that you can use any type of art in these different room settings.
"I used antiques and reproductions, sculptural pieces, prints, paintings, photography, ceramics and styles such as modernism, abstract, expressionism and surrealism. I did this to show that art can influence the design of a room. But I also wanted to show that the design of the room, meaning the furniture, can also dictate the art. It works both ways."
When Willetts meets a new client, her conversation eventually leads to one main question: What is the feeling you want in your home and from your home?
"We know that art is subjective because everyone sees art differently," she said. "Art can be a picture of a horse your child drew that is hanging on the refrigerator. We learned that a simple stick painting of a giraffe discovered on a cave wall in France is art and also learned it was a form of communication.
"When you start to place art in the home, start with something familiar like realism or maybe familiar photography and then move to different genres. It has to be something you love — something that makes you happy or something that brings back a fond memory of your childhood or family. Most people know what they want, and I only listen and advise."
Willetts, a professional member of the American Society of Interior Designers, is based in Palm Springs, California. She said art can be everywhere in the home, including the bathroom.
"I encourage a different mood or environment for each room of the home," she said. "The biggest misconception is that you can't buy original art for $75. However, there is a great amount of 'outsider' art, sometimes referred to as street art. Struggling artists are creating beautiful and imaginative pieces in Las Vegas, and one day that struggling artist may become known. So the piece you bought for $75 today may become a very valuable original.
"I tell people to go to galleries, big and small, and to study and learn. Go to art shows and art fairs. Get to know the artist. Walk around and expose yourself to different styles and ideas and colors. It's like going to a library. The more educated you become, the more comfortable you become, and you will soon discover what you like."
Furniture and its many accessories are also art. A rug can be framed or mounted on a piece of linen, and it becomes a lovely tapestry. Chairs and lamps from different decades and countries are art and can complement the room and the items in it.
Willetts recalls when she was asked to redo an entry room. The focal point was a painting featuring a woman in a vibrant orange and red dress. She chose dark red to repaint the adjoining walls and added a modern cast bronze table with Steuben teardrop crystal candle holders that were framed by 19th-century antique side chairs. The overall effect created a dramatic and elegant entry.
"My point is that, if you have a beautiful antique on display, make a reference to it by displaying it with a modern piece of art," she said. "Let the color or style of furniture add to what is being shown. Display large format art on large walls for more impact and feel free to move pieces around from one room to another. Change them out. But always remember that, whatever you do, it must meet your criteria of what you enjoy."
Willetts is a strong believer in art education. At the same time that art is expressing the visual narrative of the homeowner, it is fostering creativity for the children in the home.
It has been cognitively proven that art in the home helps develop a child's mental and social skills. If children become interested in art, it can boost their ability to analyze and solve problems, improve motor skills and eventually make them feel good about themselves, because art boosts self-confidence.