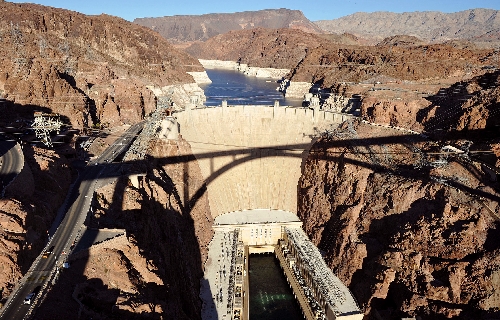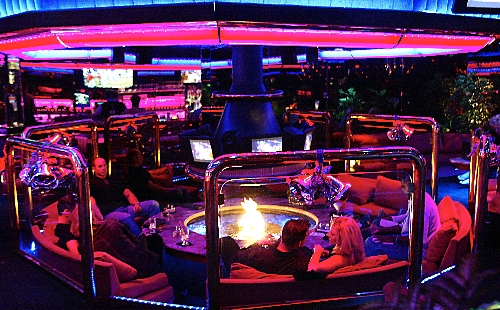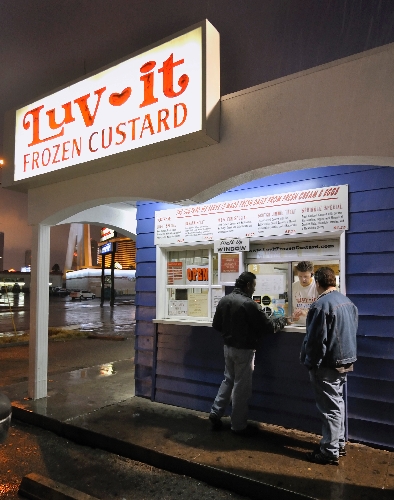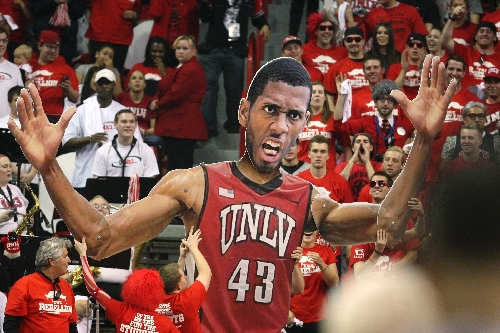 It's a bizarre irony of living in a city packed with so much to do, but face it: How many things – uniquely Las Vegas-type things – have you always intended to get around to doing but, somehow, just never found the time?
It's OK. It's happened to all of us. Problem is, though, that all of those Las Vegas-centric activities we've never gotten around to doing can – over months, years, even decades – begin to weigh on our minds and prevent us from achieving our full potential as true Las Vegans.
So we consulted a few notable Las Vegans to ask: What are the things that a true Las Vegan has to do at least once?
From their responses, we've compiled a sort of bucket list, not in the sense of "expensive" or "faraway" or "adventurous," but, simply, activities that all of us who fancy ourselves Las Vegans should do sooner rather than later.
Note that our working definition of "Las Vegas" is a loose one, encompassing not only the city of Las Vegas proper but the Las Vegas Valley in general. Note, too, that none of the Vegas-defining activities we suggest is physically hazardous or asks you to violate your principles (even if we do love magician Mac King's presumably joshing notion that "you can't consider yourself a Las Vegan unless you've hidden a body in the desert").
GO OUTSIDE.
Las Vegas is known for its indoor amusements. But true Las Vegans know that the Las Vegas Valley's outdoors offer some pretty amazing things to do, too.
For instance, says Mark Hall-Patton, Clark County museums administrator, real Las Vegans know Red Rock Canyon National Conservation Area from more than taking a quick spin around its scenic loop.
Rather, Hall-Patton says, "you've got to get out of your car and hike around a little bit."
Only then can you experience Red Rock Canyon as true locals do – with fresh air in your lungs, the sound of silence in your ears and the kiss of wind on your cheeks.
And when you do get around to taking that long-postponed, Vegas-defining hike, Hall-Patton and other contributors suggest Red Rock's Lost Creek trail, an easy, kid-friendly trek of just less than a mile that offers great scenery, a few petroglyphs and, if the season is right, a waterfall.
"Maybe you shouldn't do that in mid-July, but especially in the fall or winter when the falls are actually flowing, it's great," Hall-Patton says.
Real Las Vegans also know that the valley offers amazing opportunities for wildlife-gazing. Gary Waddell, veteran KLAS-TV, Channel 8 anchor/reporter, says every Las Vegan should make at least one trip to Boulder City to check out desert bighorn sheep at Hemenway Park.
Desert bighorn sheep – Nevada's state animal, Waddell notes – "are there almost every afternoon," he says.
At the other end of the valley, Waddell suggests driving to Blue Diamond Park for a look at wild burros, Nevada's most irascible animal (OK, not an official title, but still).
"They're not always there, and you can't always see them," he says, but they often can be seen around the baseball diamonds.
Red Rock Canyon National Conservation Area, west of Las Vegas off of West Charleston Boulevard.
Hemenway Park, 401 Ville Drive, Boulder City.
Blue Diamond Park, off Route 159, Blue Diamond.
TOUR HOOVER DAM.
Hoover Dam is Southern Nevada's version of the Empire State Building: Just as so many New Yorkers never make it to the top of the latter, an amazing number of Southern Nevadans never make it inside the former.
"Hoover Dam is one of those things that I think we take for granted because we live here," says Alan Feldman, MGM Resorts International senior vice president of public affairs. "And to see it – to just experience it – it truly is one of the great wonders of the world."
The new Mike O'Callaghan-Pat Tillman Memorial Bridge, which opened in October 2010 about a quarter-mile downstream from the dam, offers even more incentive for locals to finally visit the Vegas-defining structure.
"You should do the (dam) tour, but now you should walk the bridge," Hall-Patton says. "I have, and it's spectacular. The view of the dam is just amazing."
Hoover Dam, off U.S. 93 southeast of Las Vegas.
RIDE A THRILL RIDE ON TOP OF THE STRATOSPHERE TOWER.
The Stratosphere has become the most distinctive feature of Las Vegas' skyline. And besides offering locals a great view of the valley that they call home, the tower is, itself, home to some pretty freaky amusements.
"There are scary rides all over the world, but there's nothing that high and that genuinely frightening," says King, whose blend of magic and comedy can be seen at Harrah's Las Vegas.
When he took his first jaunt on the Big Shot – which takes riders straight up and then, quickly, straight down – "my understanding was that it was a slow cranking up, then you're in a free fall," he says.
"So we were just waiting for the click, click, click of a roller coaster, then a drop. But it just took you directly to the top."
The results were both frightening and memorable, King says, and something every Las Vegan should experience at least once.
The Stratosphere, 2000 Las Vegas Blvd. South.
CATCH A SUPER SUMMER THEATRE PRODUCTION AT SPRING MOUNTAIN RANCH STATE PARK.
"I used to perform in those," novelist Vicki Pettersson says. "I love those."
Pettersson – author of the best-selling "Signs of the Zodiac" urban fantasy series, whose new series, "The Celestial Blues," kicks off with the release of "The Taken" on June 12 – performed with the Rainbow Company back then.
But even now, Pettersson says, "I try to get out there every summer."
"You've got to do that, with the picnic and the blanket and the whole thing," Feldman agrees. "You feel like you've come to a completely different place. The quality is outstanding and, especially on a summertime evening, it's so beautiful out there."
Spring Mountain Ranch State Park, west of Las Vegas off of West Charleston Boulevard.
CRUISE THE STRIP FROM ONE END TO THE OTHER.
Ideally, we would add, on a warm summer night and in a convertible.
With all due respect to Maryland Parkway and Sahara Avenue and Fremont Street and all of our other historically significant streets, the Strip is the patch of pavement that defines Las Vegas, and every Las Vegan worthy of the name should spend some time taking in the Strip's colors, energy and vibe on four wheels.
Sure, cruising the packed roadway might take a while. So, Pettersson jokes, "just pack a lunch cooler in the back" and enjoy the ride.
HAVE A DRINK AT THE PEPPERMILL'S FIRESIDE LOUNGE.
Artist Tim Bavington notes that director Martin Scorsese – and others, both famous and not – have made good artistic use of the Peppermill's retro-classy vibe.
The rest of us, meanwhile, have made – or should make – use of the Peppermill's Fireside Lounge as a place to relax with a few friends and enjoy the magical combination of a flaming pond and a well-made drink.
Doing so, at least once, is a must for a Las Vegan, Bavington says. And while the Peppermill also is a fine place to dine, "really, it's a drink and the Fireside Lounge," he says.
The Peppermill, 2985 Las Vegas Blvd. South.
HAVE A FROZEN CUSTARD AT LUV-IT.
Nothing against Baskin-Robbins or Dairy Queen or other purveyors of frosty treats in the valley, but Luv-It, Las Vegas' favorite simple frozen custard stand, long has been a unique pleasure for locals.
Yet, stopping by for a treat has become so routine for so many of us that we often forget how Vegas-centric a trip to Luv-It is.
So, Feldman says, "you've got to have that on the list."
Luv-It Frozen Custard, 505 E. Oakey Blvd.
SEE "JUBILEE!"
Every Las Vegan should "see a showgirl show" at least once, Pettersson says.
Problem is, if you've kept putting off your vow to catch a classic Las Vegas, showgirl-packed revue, your options have diminished greatly over the past decade or so.
So, now's as good a time as any to catch "Jubilee!" at Bally's, which provides audiences with the sort of show that long was, but no longer is, a staple of Strip entertainment.
Finding a showgirl show is a lot harder than it used to be, says Pettersson – who, by the way, danced in the show herself for about a year – "but I'd put that on my bucket list."
Beth Lano, KNPR-FM, 88.9 announcer and a musician who now is playing in the orchestra of "Phantom – The Las Vegas Spectacular," agrees, saying, "You can't really call yourself a Las Vegan if you haven't seen 'Jubilee!'
"Showgirls are a vanishing breed," Lano says. "I think they should be put on the endangered species list."
But, she adds, "Jubilee!" is "vintage Vegas."
Bally's, 3645 Las Vegas Blvd. South.
CATCH A UNLV RUNNIN' REBELS BASKETBALL GAME.
Sure, college basketball games are played all around the country to rabid hometown fans. But John Gremo, a chef/instructor in the University of Nevada, Las Vegas' hotel college, would argue that no college basketball game is like a Runnin' Rebels basketball game.
Gremo is a UNLV grad who has been attending basketball games since 1989. He was there during the team's national championship days and says the party atmosphere today is reminiscent of that heady period.
"I've been to other arenas," Gremo says, but a Rebels game at Thomas & Mack Center "is rocking. You've got the cheerleaders, the fireworks, all of it."
Thomas & Mack Center, 4505 S. Maryland Parkway.
EDUCATE YOURSELF ABOUT LAS VEGAS' CULTURAL DNA.
As Las Vegans, we're heirs to our city's cultural history, and knowing something about our collective past is a requirement – even a responsibility – for us all.
So, our consultants suggest, learn about the mob, atomic testing and neon, if only to educate visitors about three of Las Vegas' most intriguing influences.
The Mob Museum – officially the National Museum of Organized Crime and Law Enforcement – is "so well-presented and so well thought out," Lano says. And, Mayor Carolyn Goodman says, "there's not a person that has been through that hasn't said, 'Wow.' "
Lano adds that Las Vegans are lucky to have two easily accessible national museums – the National Atomic Testing Museum is the other – that explore two historically significant, particularly for locals, facets of our history.
Then, Goodman says, the Neon Museum downtown, "features some classic signs from Las Vegas," including signs from long-deceased resorts, all of which are "part of our history."
The National Museum of Organized Crime & Law Enforcement, 300 Stewart Ave.
The National Atomic Testing Museum, 755 E. Flamingo Road.
The Neon Museum, 821 Las Vegas Blvd. North.
Contact reporter John Przybys at jprzybys@reviewjournal.com or 702-383-0280.